Seafood salads have been extremely popular lately. This is not surprising, since they contain real delicacies, which in modern conditions have become more affordable. Seafood dishes are quick to prepare and very healthy. We offer you a recipe for a simple pearl salad with seafood. Like any popular salad, it has countless options. The role of the pearl is performed by a quail egg. An interesting presentation will surely attract the attention of your guests and loved ones.
The recipe calls for regular pink squid. When choosing crab sticks, preference should be given to a product that contains 40 percent or more of the fish mass. Mayonnaise or a mixture of sour cream and mustard is suitable for dressing.
Ingredients:
Squid – 2 carcasses.
Crab sticks – 240 g.
Chicken eggs – 2 pcs.
Quail eggs – 3-4 pcs.
Shrimps – 150 g.
Mayonnaise – 2 tbsp. l.
Grain mustard – 1 dl.
Bay leaf -1 pc.
Allspice – 2 pcs.
Dill, parsley – to taste.
Salt, pepper – to taste.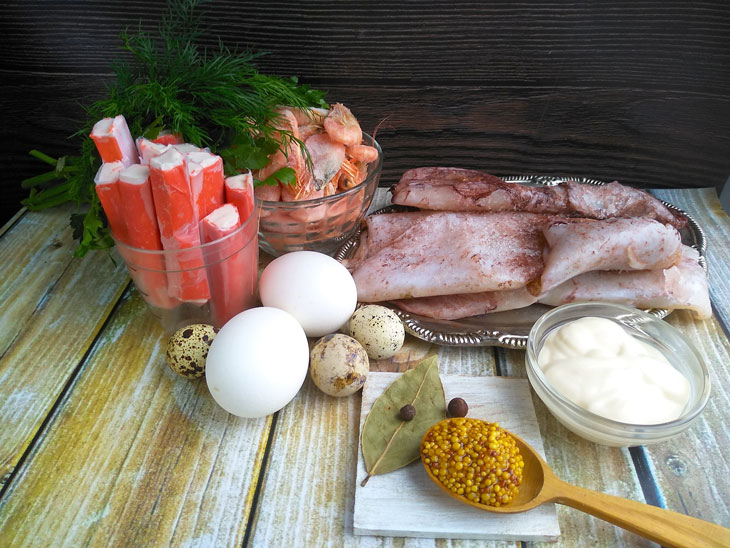 Cooking:
1. Defrost squids in a natural way, gut, rinse. Boil enough water in a large saucepan, add bay leaf, allspice, a pinch of salt. Boil one carcass for 1 minute after boiling. After boiling, cool the squids in cold running water.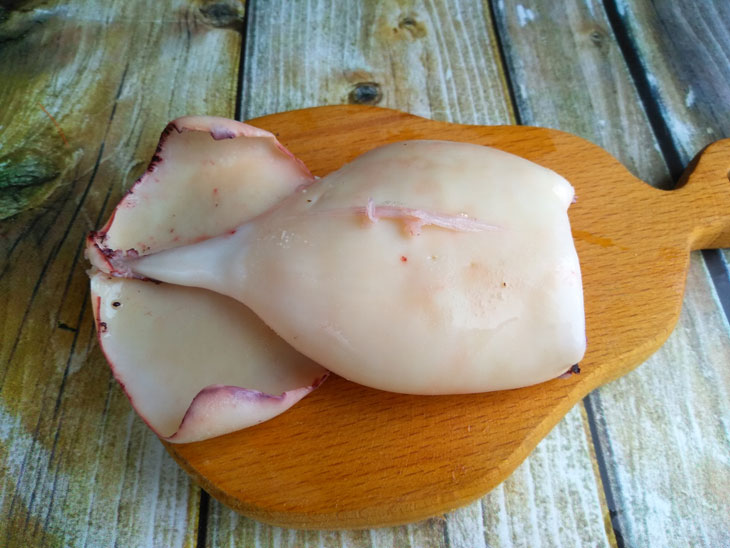 2. Clean the squid from thin skins and tough areas.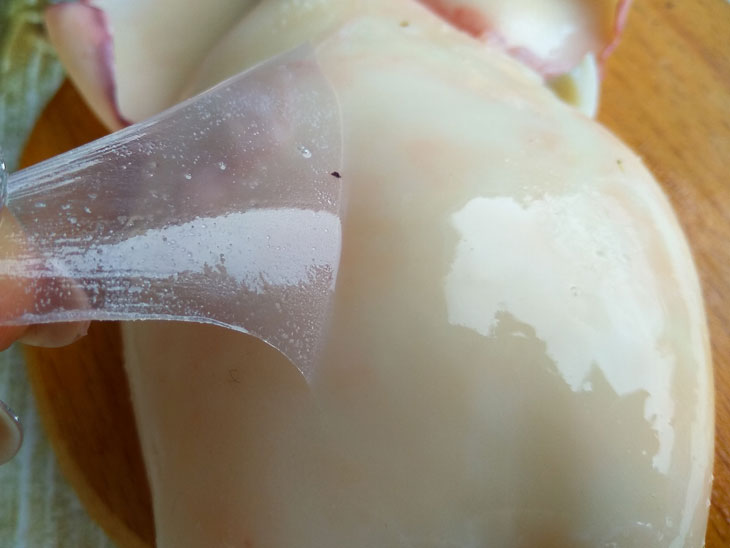 3. Cut the carcasses into longitudinal strips, put them in a mixing bowl.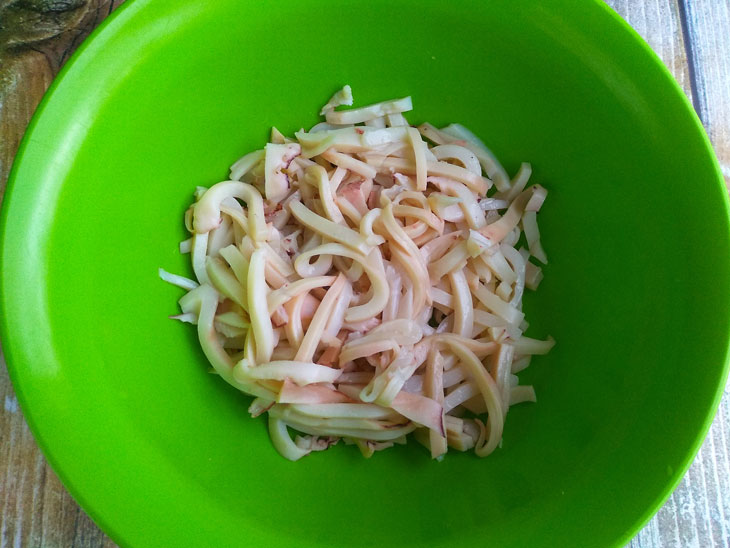 4. Pour shrimp (boiled) with hot water, remove the head and tail, peel off the shell. Put the shrimp in a bowl.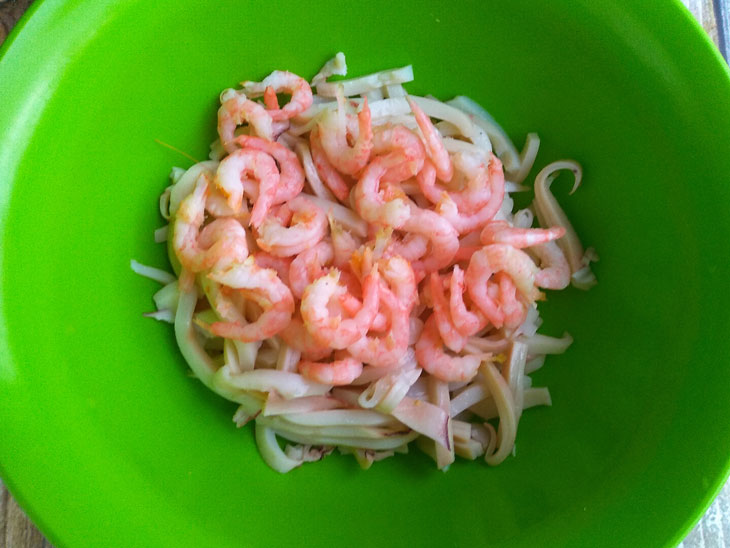 5. Peel the crab sticks from cellophane, cut in half lengthwise and cut into small cubes. Place them in a salad mixing bowl.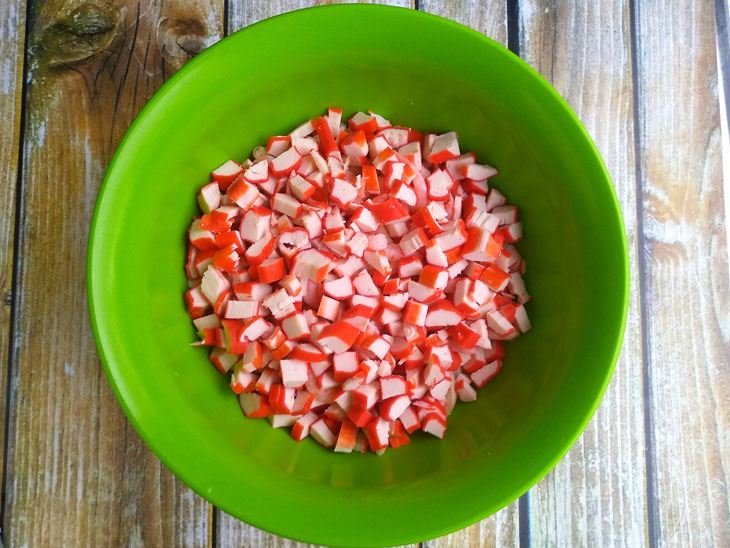 6. Hard-boil chicken eggs, cool in running water, peel. Cut them with an egg cutter, lay out to the rest of the components.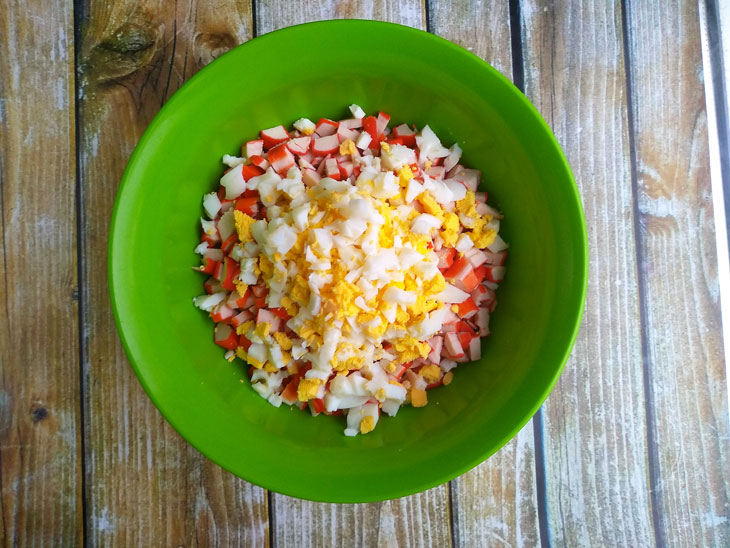 7. Add salt, pepper, mayonnaise and mustard. Leave for 20 minutes at room temperature.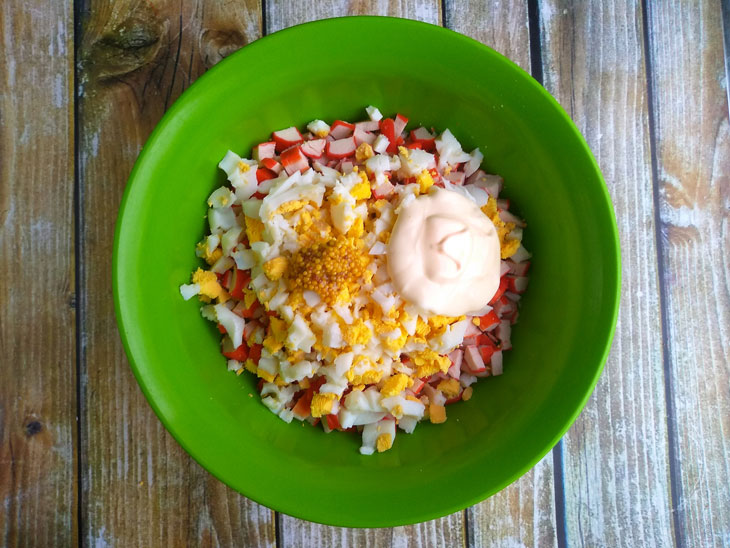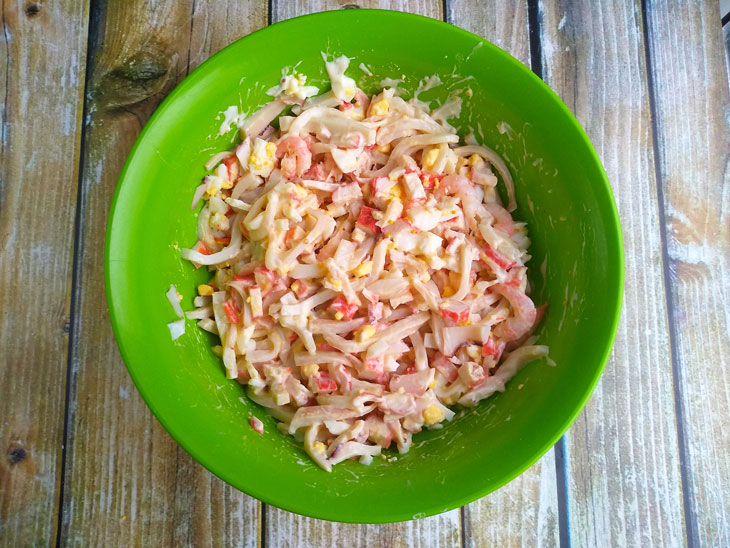 For serving, you can use portioned salad bowls in the form of a shell. Decorate a portion of the salad with sprigs of dill or parsley, place a boiled, peeled quail egg in the middle.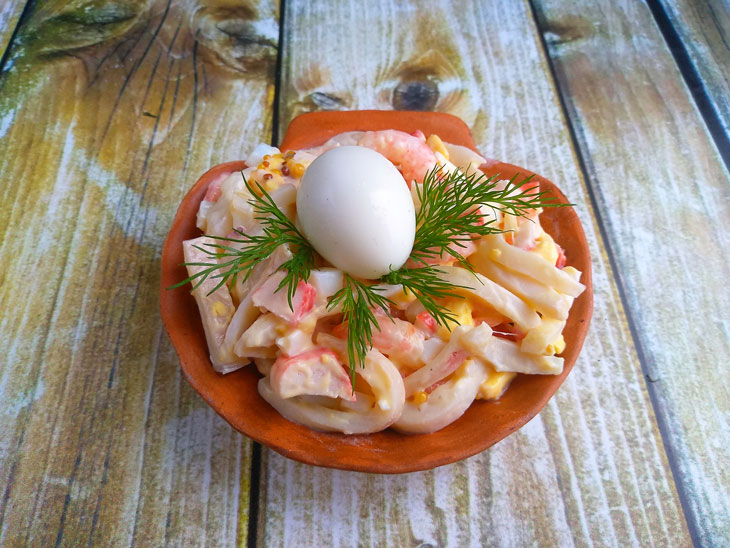 The dish has a rich marine taste and an unusual look. The salad is perfect for a holiday or for a romantic dinner.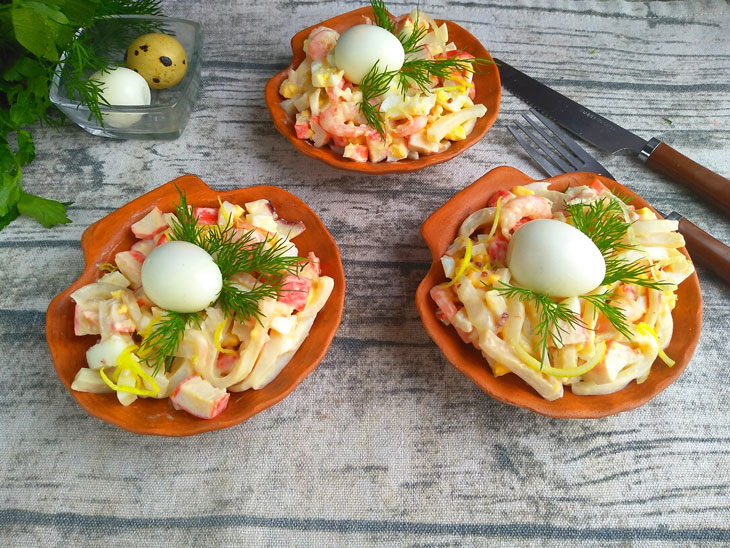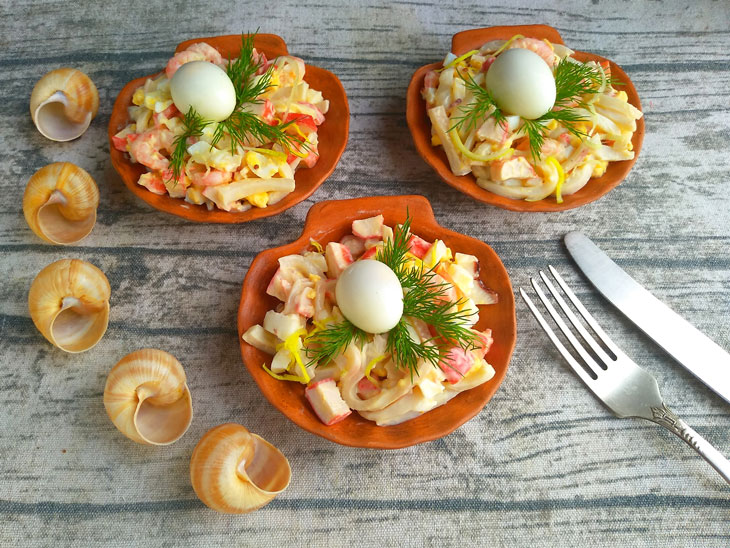 Enjoy your meal!