Pancakes with fried onions is a delicious Ukrainian dish that is easy to cook at home. First they will need to be fried, and then baked in the oven. All you need to take is potatoes and onions. These basic ingredients are always in the kitchen or on sale in any store. In addition, you will need some flour, eggs, herbs and regular onions. Deruny come out tender and fragrant, the whole family will like a hearty lunch.
You can serve this dish with any sauce, but it will be most delicious with sour cream. Also, any fresh greens will always complement ready-made potato pancakes – it can be dill or parsley.
Ingredients:
Potatoes – 350 g.
Onion – 50 g.
Chicken eggs – 1 pc.
Wheat flour – 80-100 g.
Dill – 3-5 g.
Vegetable oil – 50 g.
Salt, black pepper – to taste.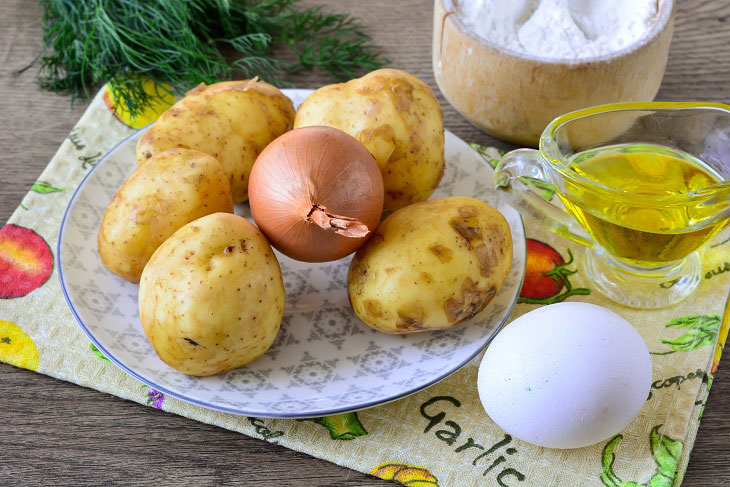 How to cook:
1. Peel potatoes and rinse under running water. Use potatoes for the recipe of any size, but larger ones are better – it will be easier to grate it.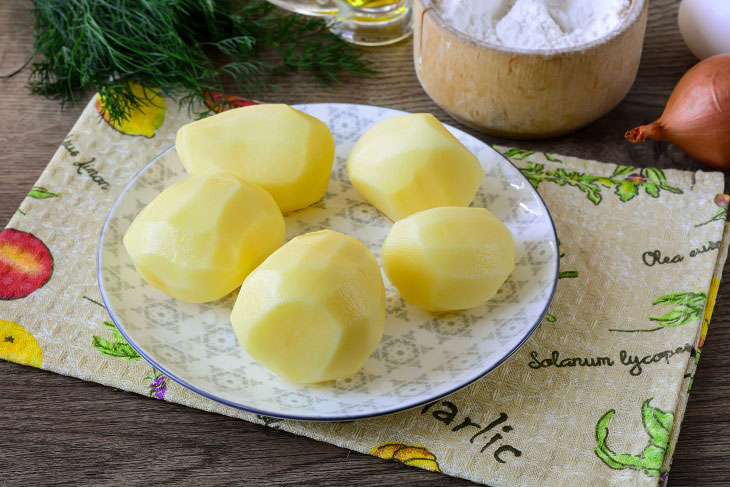 2. Then grate the root vegetables on a coarse grater, if starch and juice stand out, drain the liquid.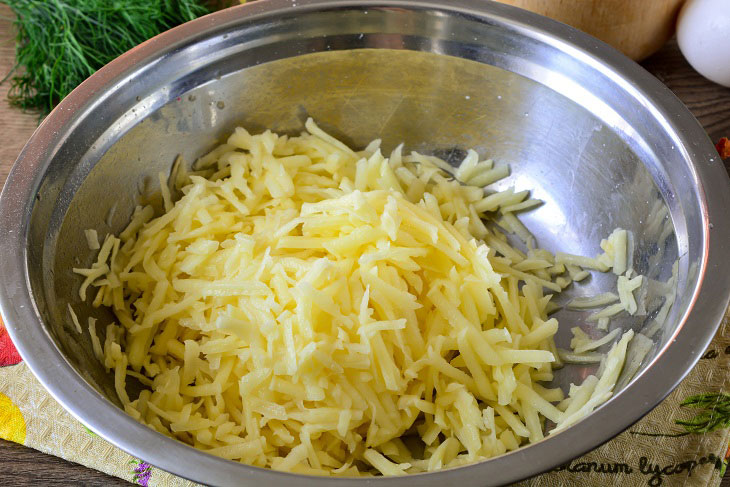 3. Crack an egg into the potatoes. Salt to taste.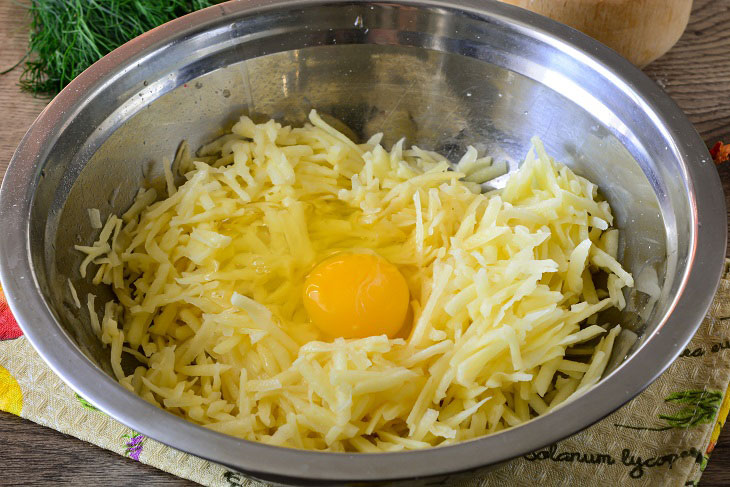 4. Add finely chopped dill, pepper to taste and mix the workpiece.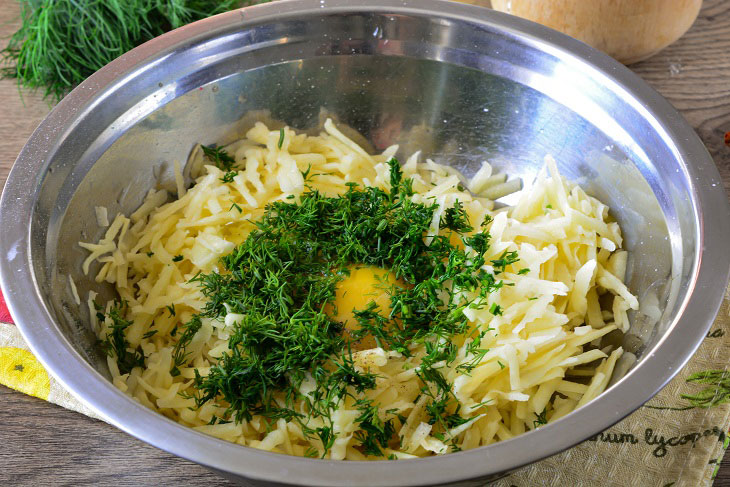 5. Pour the sifted wheat flour in parts, add little by little.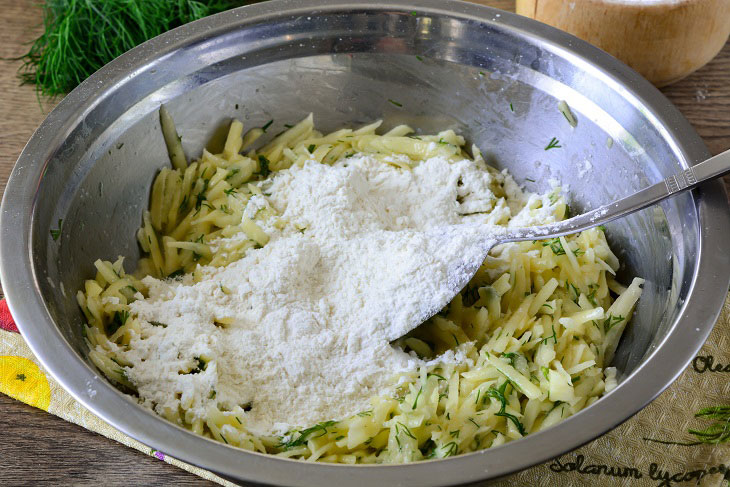 6. Mix the potatoes with flour and make sure that the mass is not too thick and clogged with flour.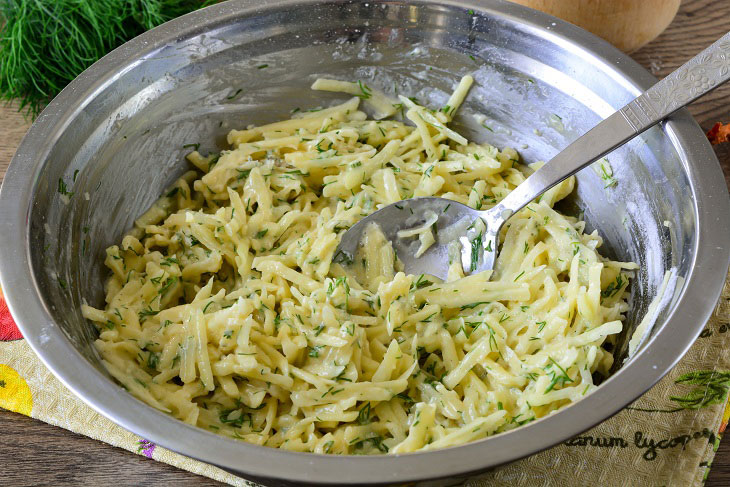 7. Heat a little oil in a frying pan, put the potato pancakes with a spoon.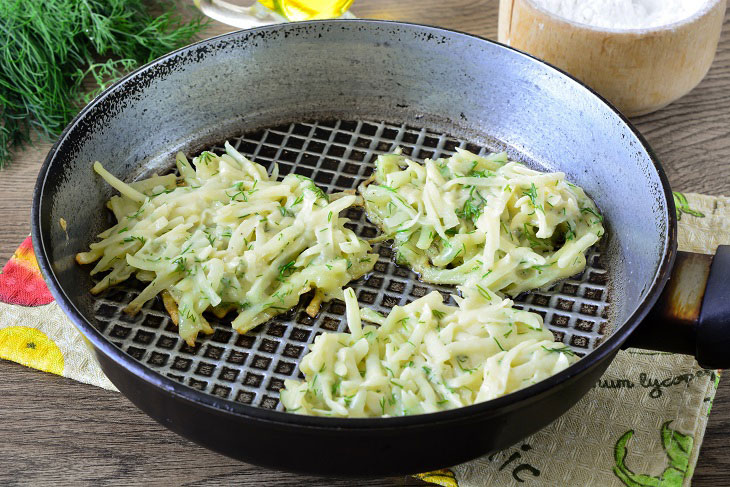 8. Fry pancakes like pancakes on both sides for 3-4 minutes to become ruddy. You don't need to cook until d1.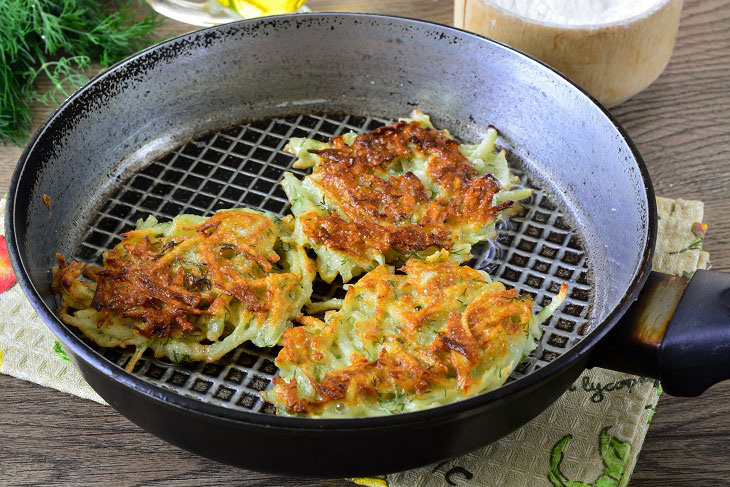 9. Cut the onion into quarter rings.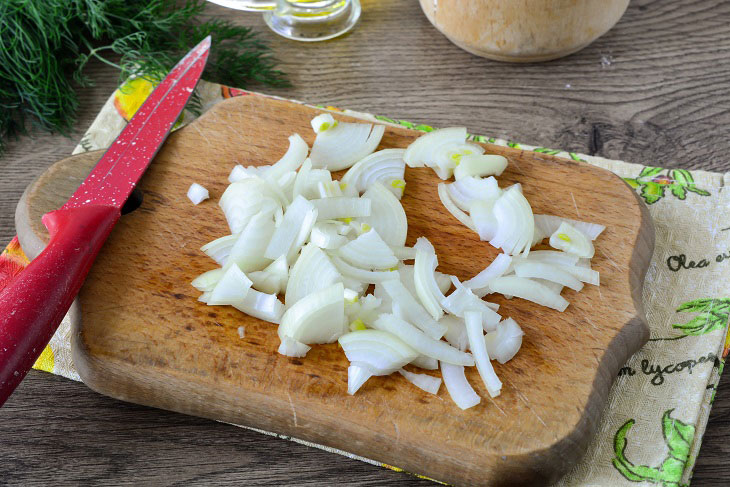 10. Fry the onion in the remaining oil – sauté until golden brown, stirring, without leaving the stove.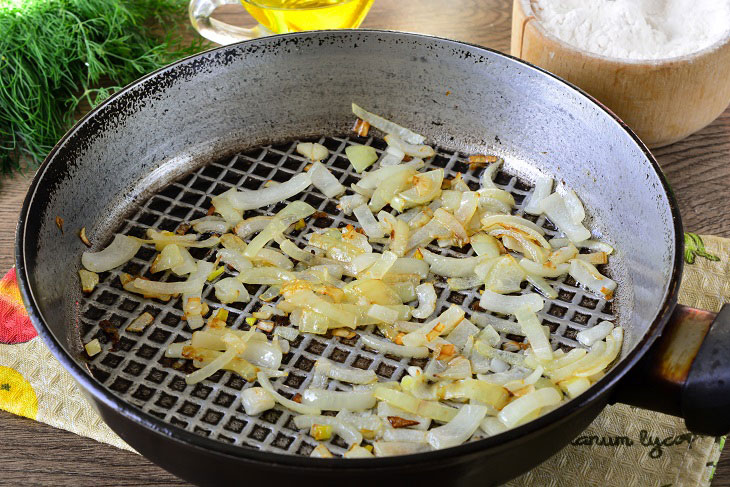 11. Transfer the fried potato pancakes to a baking dish.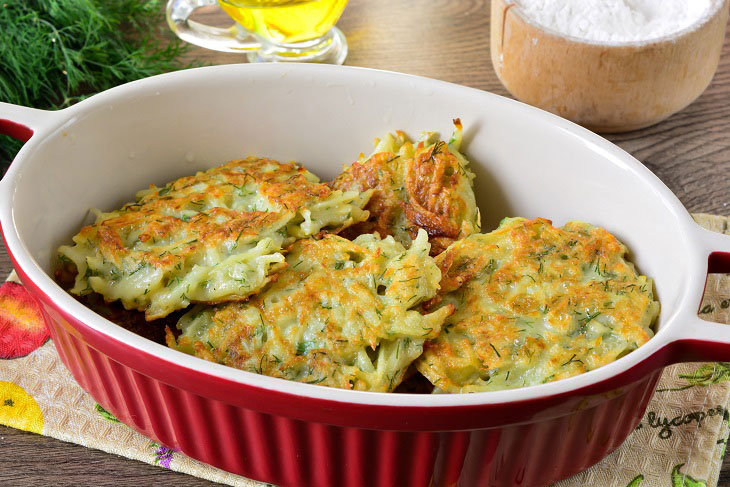 12. Sprinkle with fried onions and send to bake in the oven for 15-20 minutes.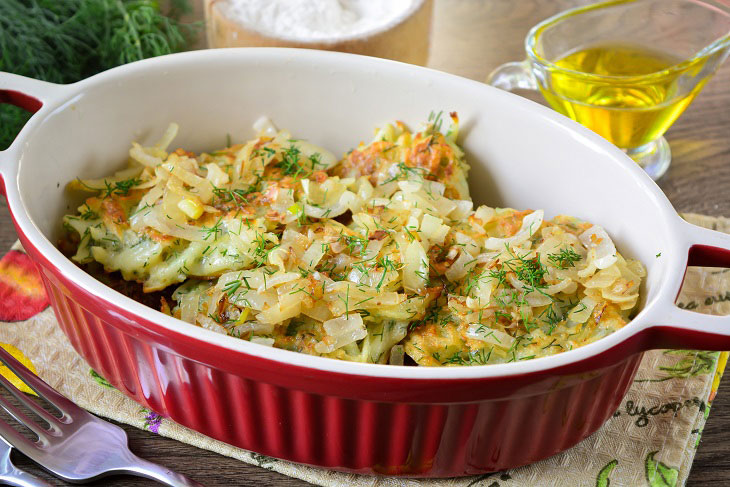 Serve hot ready-made pancakes with fried onions immediately to the table. Sprinkle with finely chopped dill. Add sauce as desired. How delicious it is!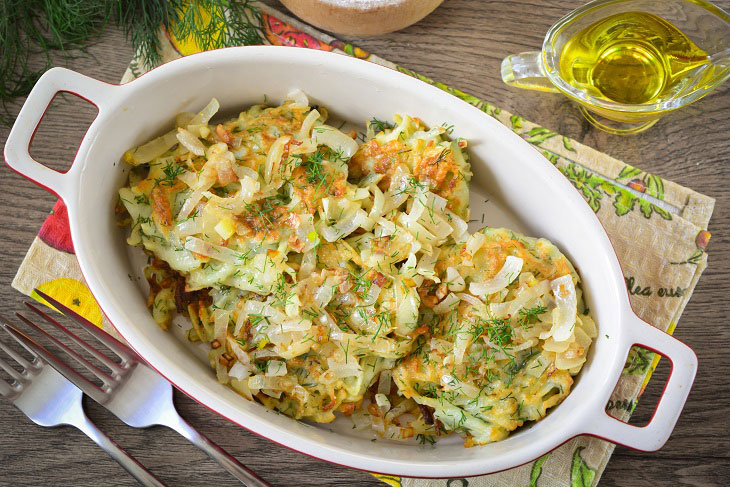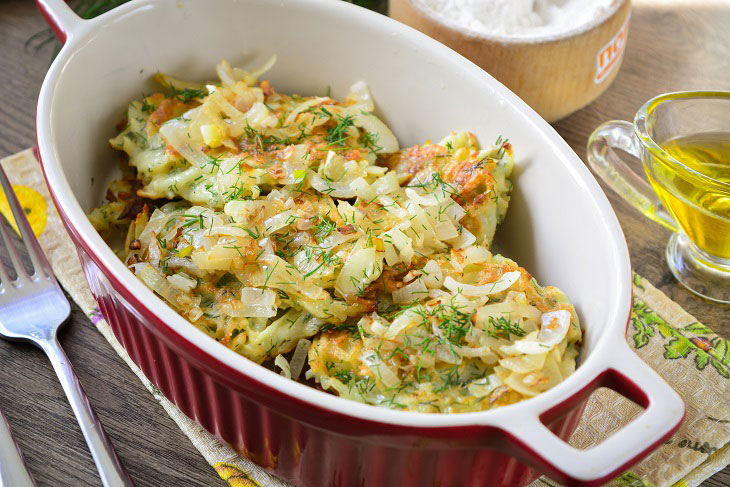 Bon appetit!