If you're counting calories but your cravings for sweets don't go away, the Diet Bounty recipe is just for you. It has a very low calorie content, in the morning you can afford it with a mug of black coffee. There will be no harm to the figure if you eat 1.
From the indicated amount of ingredients, you will get 6 small sweets with a total calorie content of 321 kcal. Protein – 6.2 g, fats – 16.1 g, carbohydrates – 35.7 g.
Ingredients:
Dry coconut flakes – 30 g.
Powdered milk – 10 g.
Liquid honey – 1 tsp
Chocolate from 76% cocoa – 20 g.
Milk 2.5% fat – 20 g.
How to cook:
1. The calorie content of your meal may vary depending on the ingredients used. The same coconut flakes from different bags have different calorie content. Here is a count of the ingredients that were used.
If you do not want to recalculate the calorie content of your ingredients, just weigh yourself and use my version. Powdered milk can be replaced with infant formula or skimmed milk powder.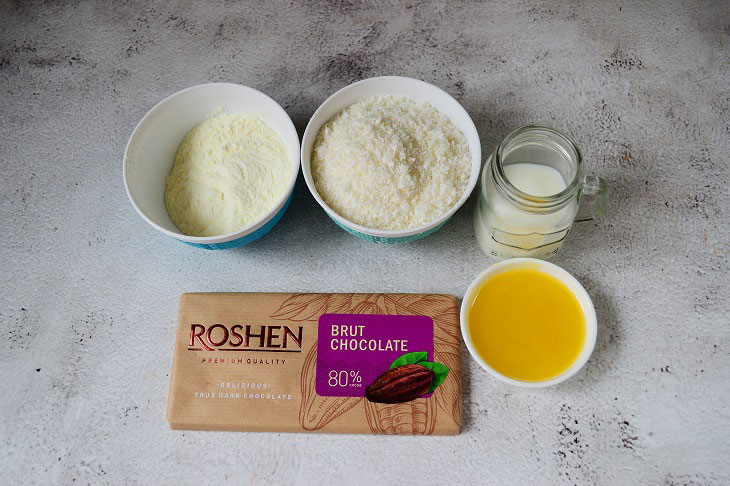 2. Add honey to the coconut.
If the honey is candied, heat it in a water bath to become liquid.
Coconut chips with thick honey will be inconvenient to mix. Add dry milk to coconut. Mix so that all the ingredients turn into a thick porridge.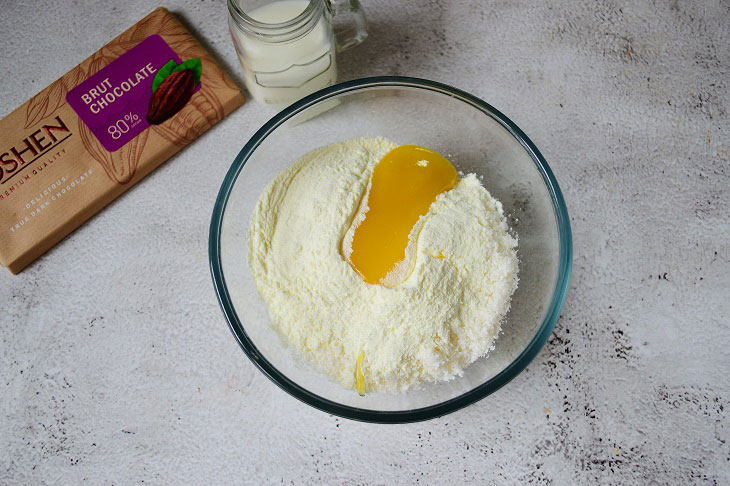 3. Gradually pour in the milk. You can warm it up to about 40 degrees. But this is optional. Pour in milk and stir constantly. When the mass becomes homogeneous, you can start sculpting the "Bounty".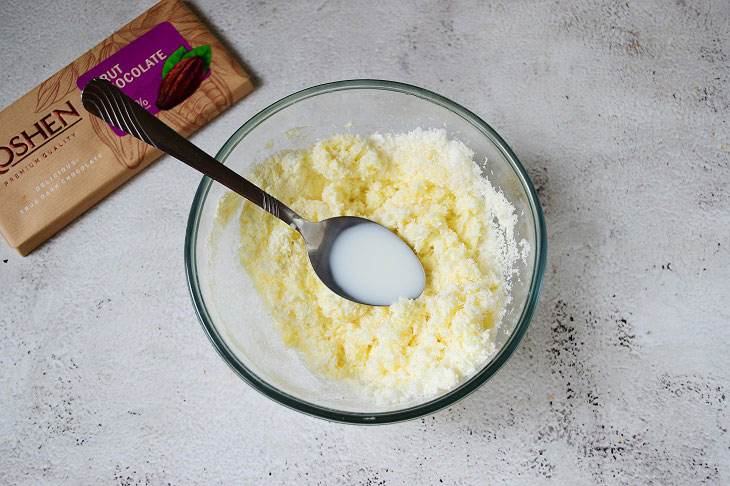 4. Divide the coconut mass into 6 equal parts and form into bars. Place them on a flat plate or cutting board lined with cling film. Put in the refrigerator for an hour.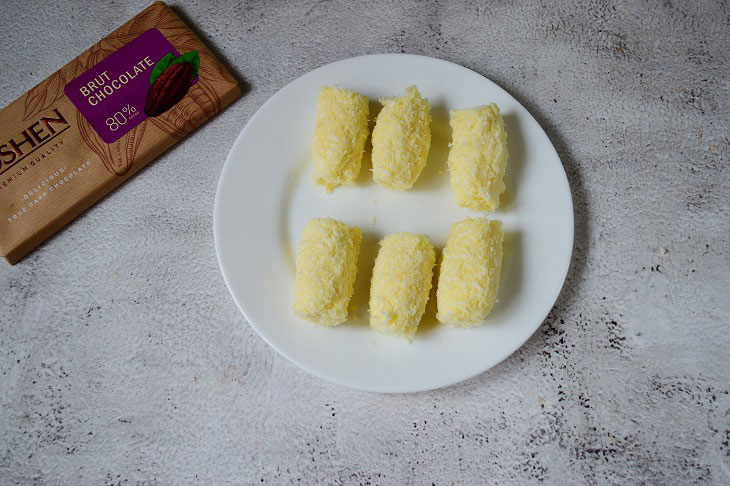 5. When it's time to take out the bars, melt the chocolate in a water bath or microwave. Most importantly, don't boil it. As soon as the consistency becomes liquid, immediately stop heating. You can pour the bars with chocolate, or you can just dip them in chocolate.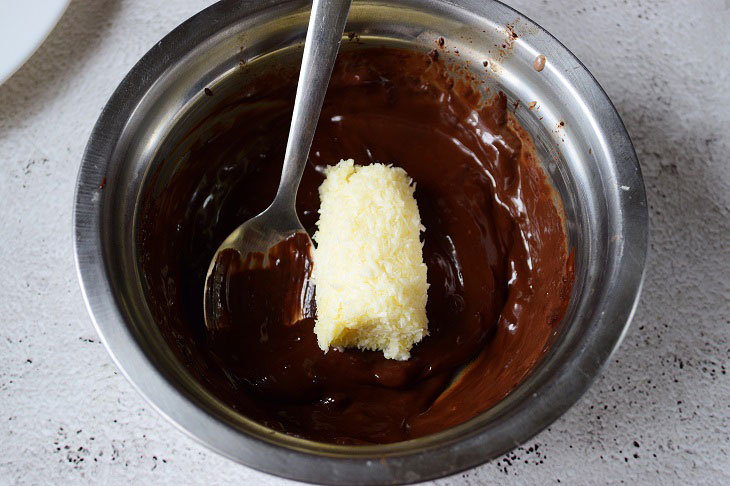 6. Put the bars on a flat plate and refrigerate for another hour to set.
It is better to store a delicious dessert in the refrigerator in a closed container so that the Bounty does not absorb odors.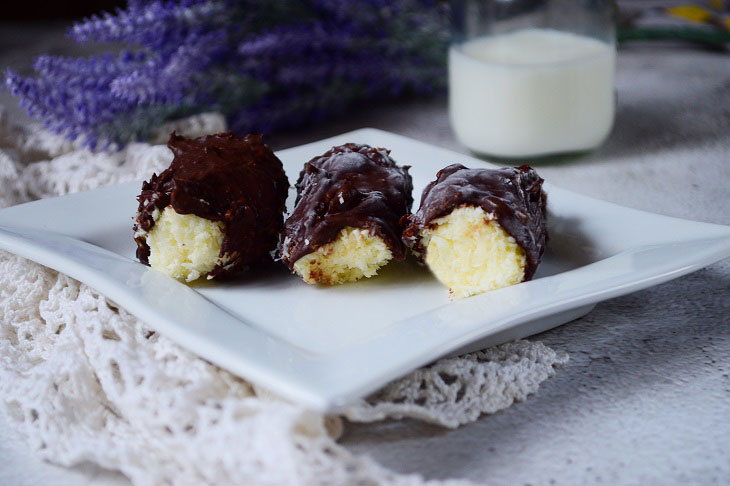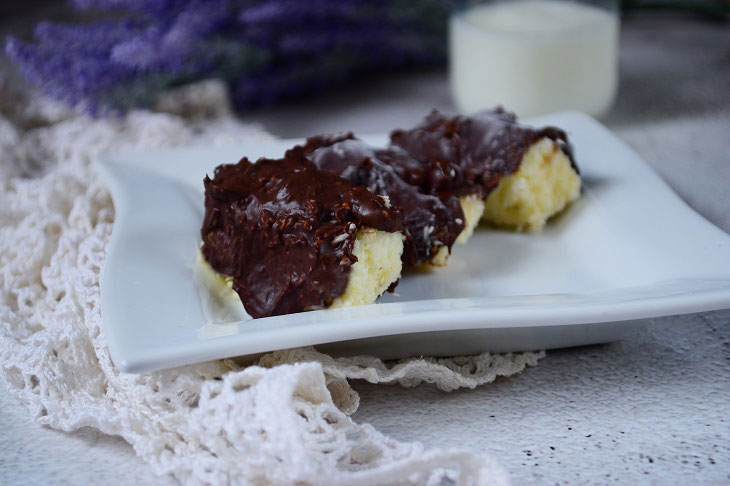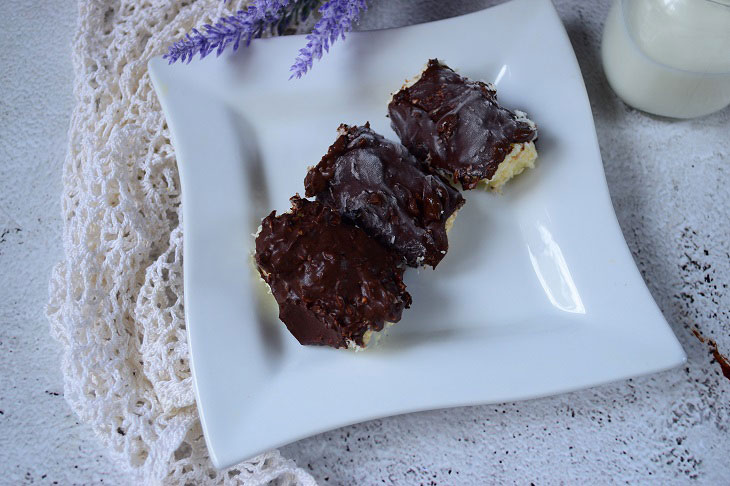 Bon appetit!