Despite its simple composition and simple preparation, the Snowball dessert looks great on a buffet table or on a festive table. Dessert can be prepared the day before the holiday and stored in the refrigerator. The recipe will be appreciated by mothers of kids who love ice cream. "Snowball" can be safely given to children without fear for a cold throat.
For the recipe, you will need the simplest products that you can always find in the house. When choosing cottage cheese, give preference to a fatty, soft product with a slight sourness. Use sour cream or thick Greek yogurt. Honey in the recipe can be replaced with sugar, condensed milk or any light syrup. When buying gelatin, pay attention to the instant product labeled P-19. Pay special attention to the design. Dessert is best served in portioned bowls or glasses. First, make a snowball on the glass. Use sugar or coconut flakes. After hardening, the dessert can be decorated with confectionery sprinkles, small pieces of canned fruit, chocolate or Raffaello balls. For an adult audience on New Year's Eve, you can add about 30-50 ml of cream liqueur to the curd mass.
Ingredients:
Cottage cheese – 200 g.
Sour cream – 180 g.
Vanilla extract – 2 drops.
Honey – 40 g.
Gelatin – 10 g.
Pomegranate – 10 g.
Drops of white chocolate – 4 pcs.
Drops of white chocolate – 5 g for dessert + 10 g for decoration.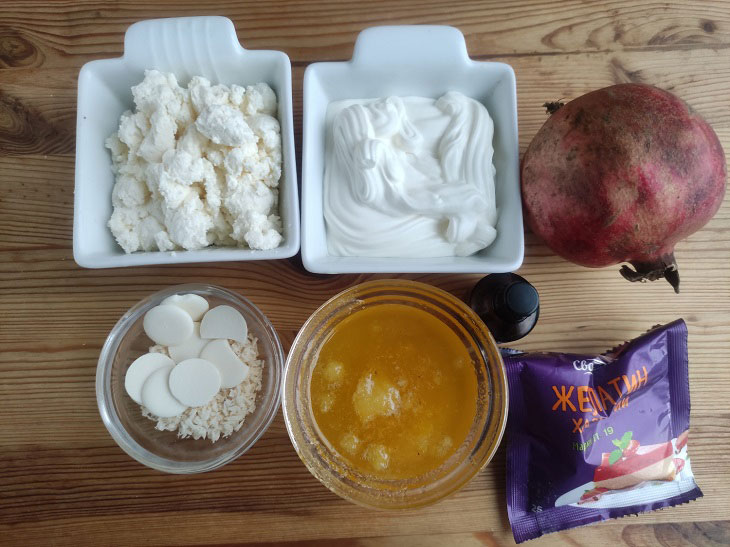 How to cook:
1. Put sour cream, extract, cottage cheese, honey and coconut flakes into the dishes for cooking. Beat the mass with a blender until smooth.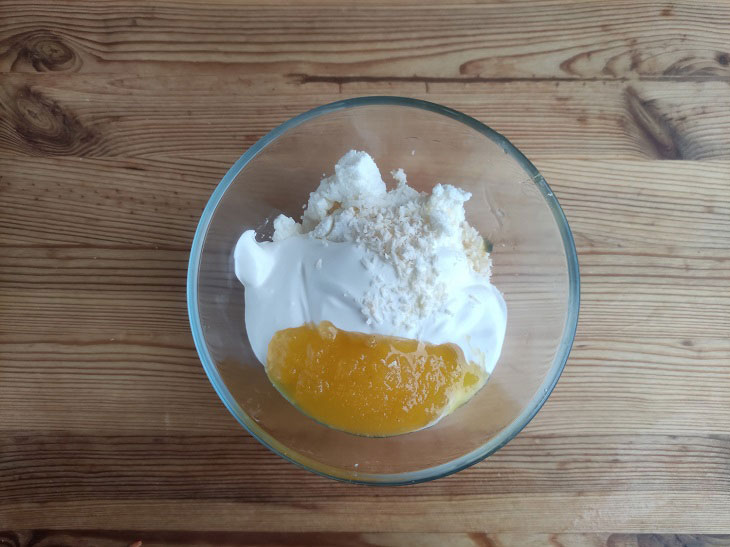 2. Soak gelatin in cold boiled water for 10 minutes.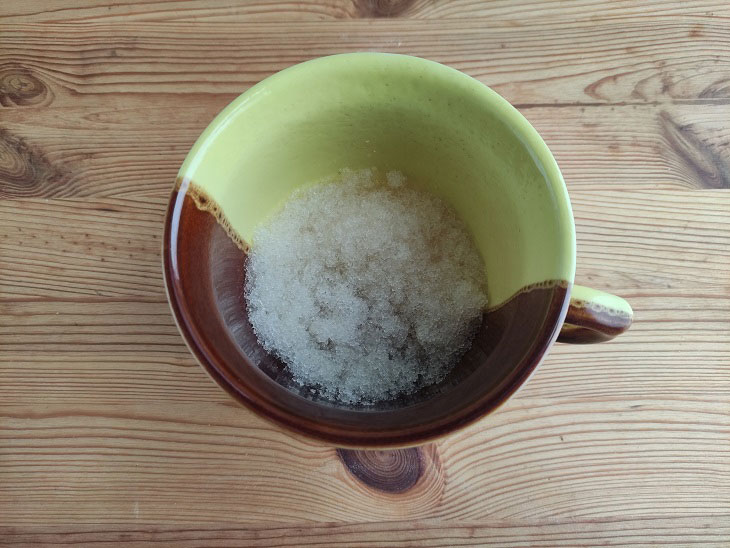 3. Melt the gelatin in a water bath. Incorporate into curd.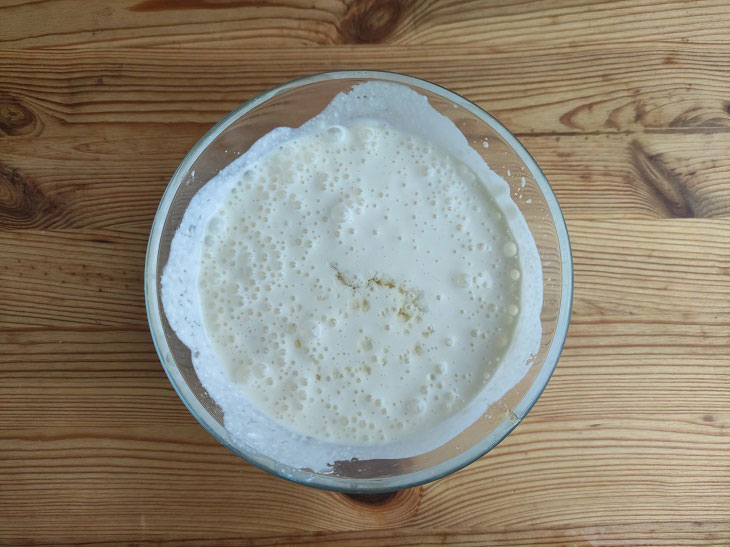 4. Lubricate the edges of the bowl or glass for serving with honey or condensed milk, dip the glass into coconut flakes. Wipe off excess.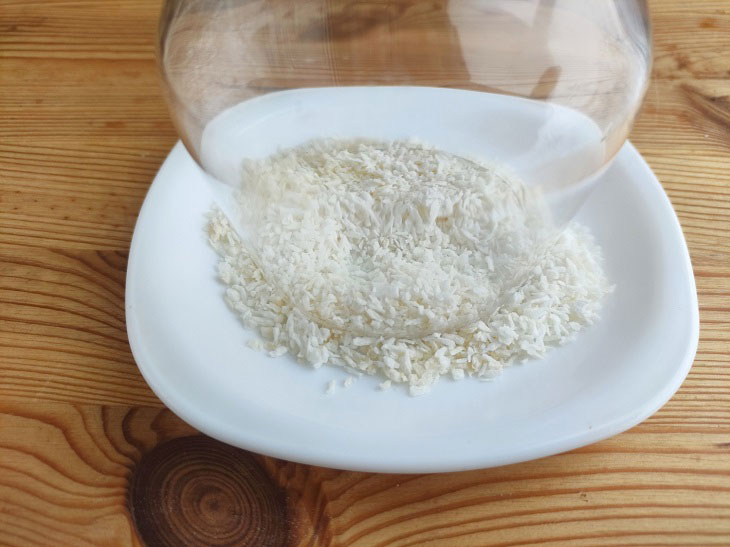 5. Pour the curd mass into glasses and refrigerate for 1 hour.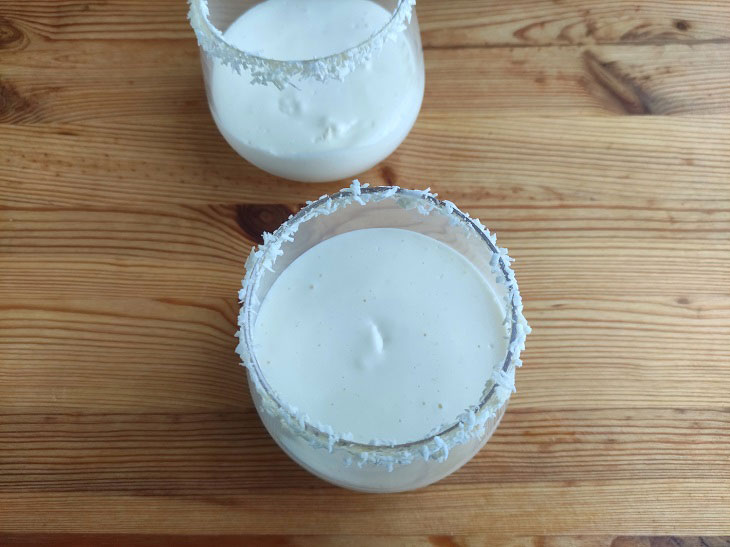 6. Put pomegranate berries and chocolate drops on the frozen dessert and serve.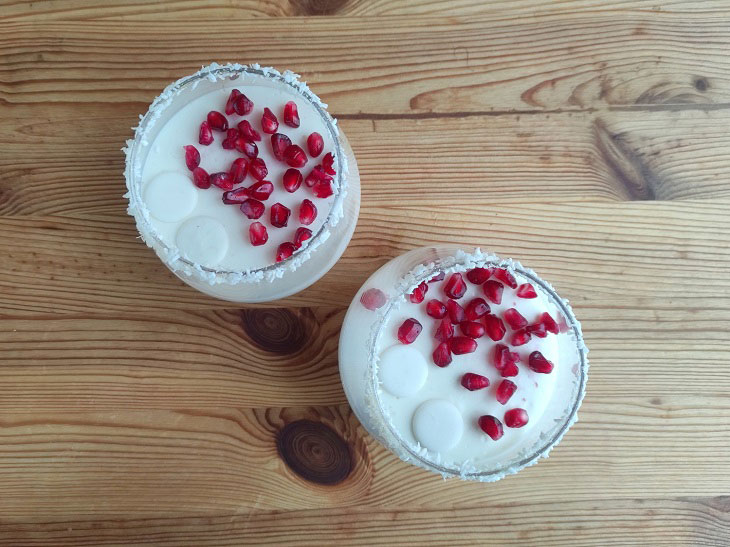 Dessert "Snowball" looks spectacular on the table. It has a delicate texture with a pleasant milky taste. Dessert stays stable when warm and doesn't run.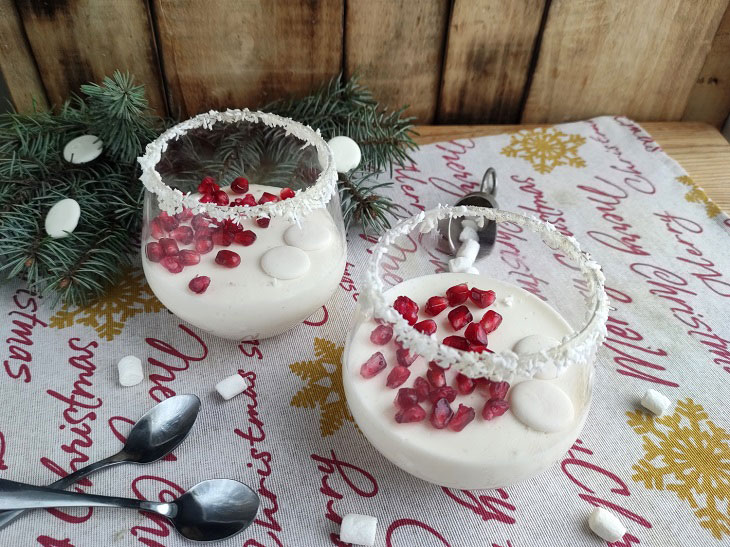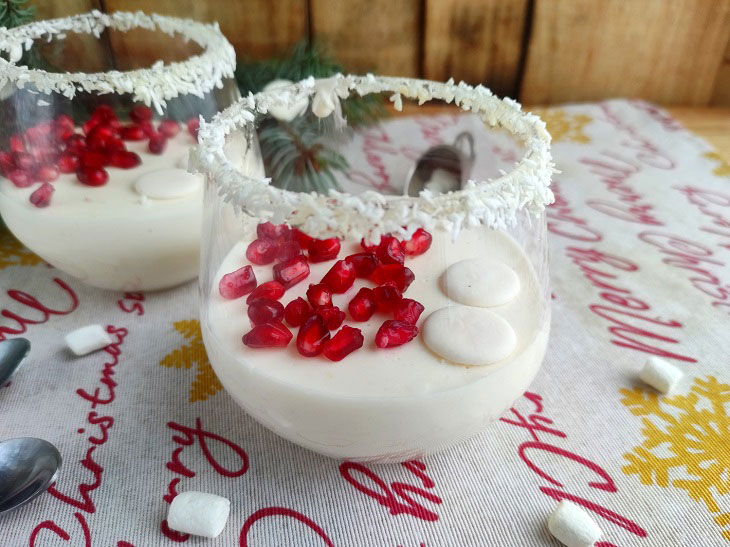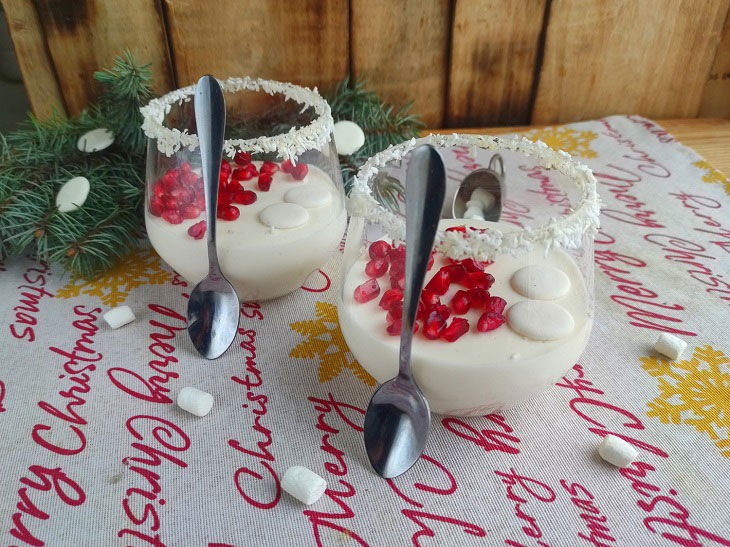 Bon appetit!