For those who love barbecue but don't eat meat or are afraid to put on extra pounds, there is a great alternative – a vegetable version of this popular dish. Diet kebab of zucchini with champignons is cooked quickly, it turns out juicy and contains a minimum of calories. It can be baked in the oven or on the grill. In any case, it will please both taste and aroma.
Ingredients:
Zucchini – 2 pcs.
Champignons – 8 pcs.
Pitted olives – 8 pcs.
Garlic – 1-2 cloves.
Lemon – ½ pc.
Dried herbs – 1 tbsp. l.
Paprika – 1 tsp
Pepper – to taste.
Salt – 1 tsp
Vegetable oil – 50 ml.
Allspice – 3 peas.
Wooden skewers 25 cm long – 8 pcs.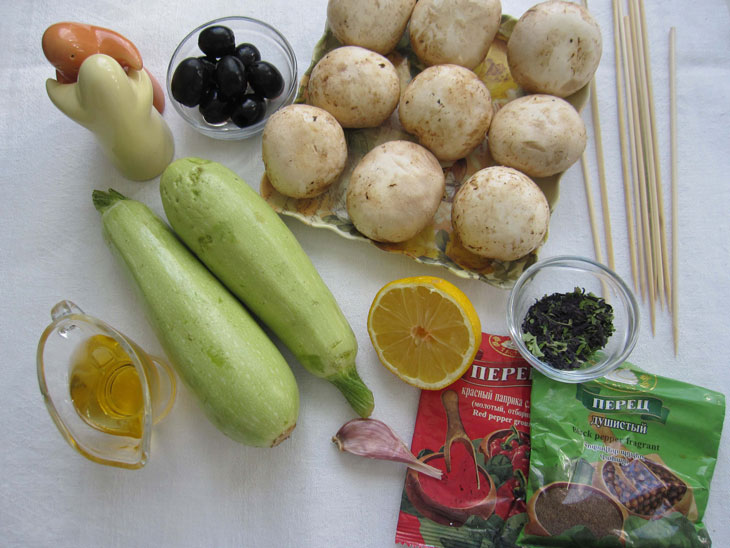 How to cook:
1. Wash two small young zucchini and wipe dry. You don't need to peel the skin from them: it is tender, contains many useful substances and is quite tasty. Cut the zucchini into 1-1.5 cm thick washers. For 4 servings, exactly 24 or 32 pieces will be required. Wash mushrooms, peel and cut in half. If the mushrooms are not very large, then you can not cut them, but take twice as many (16 pcs.).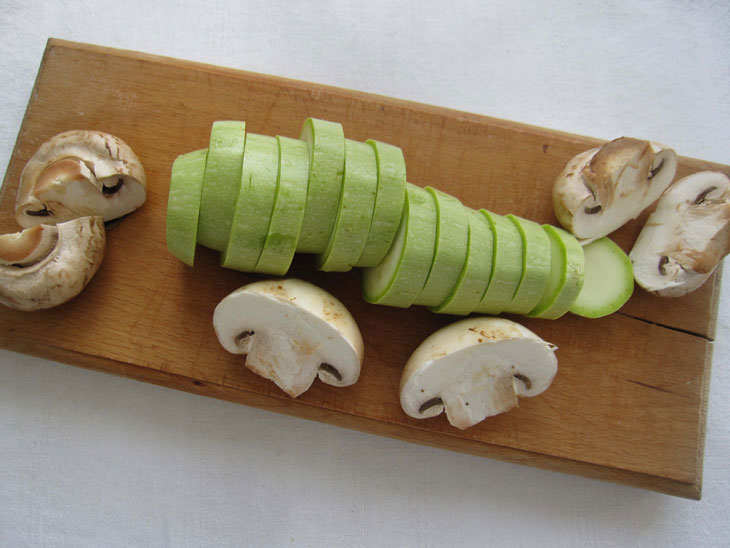 2. Prepare marinade. Mix olive oil and juice of half a lemon. Add chopped garlic and dried herbs. You can use a ready-made mixture for barbecue or vegetables, basil, rosemary, cilantro. If desired, soy sauce, mustard, balsamic vinegar can be added to the marinade. Mix.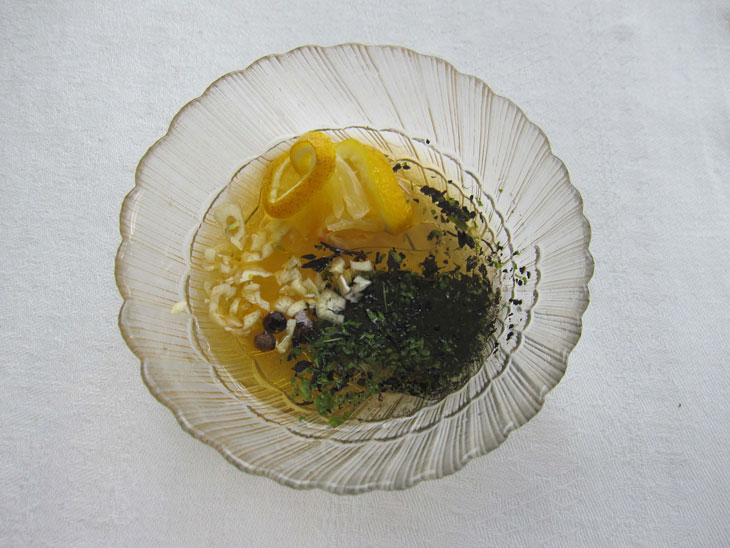 3. Transfer the zucchini and mushrooms to a bag. Pour in the marinade. Seal the bag and shake well. Marinade should mix well with vegetables and mushrooms. Leave for 30 minutes. Shake the contents of the bag every 10 minutes and transfer to the other side.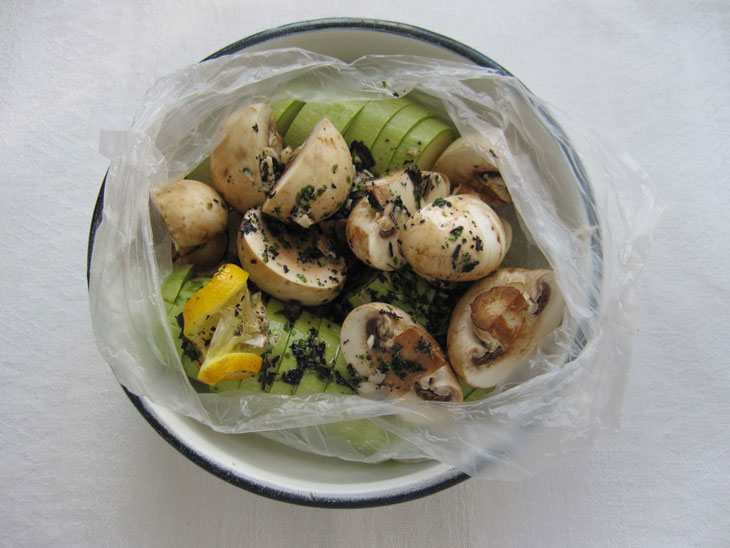 4. After half an hour, open the bag and add salt, paprika and pepper. Mix thoroughly for the last time. Vegetables for a diet kebab of zucchini with champignons are ready for baking.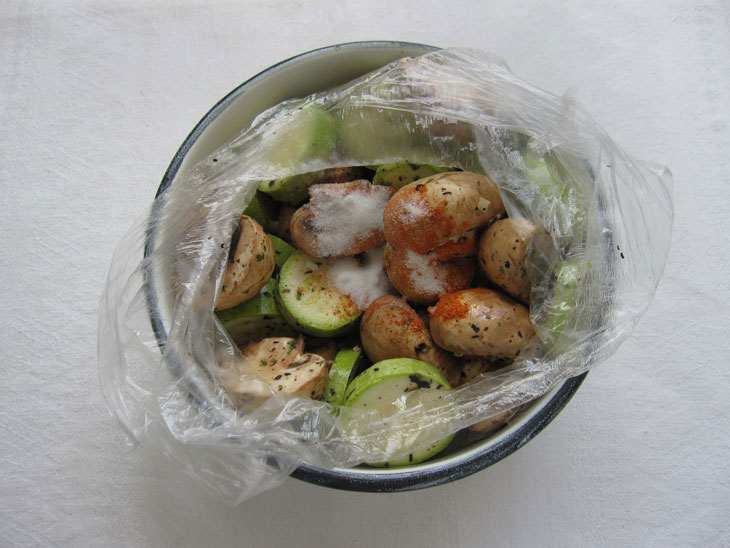 5. They must be strung on wooden skewers soaked in water (two per serving).
Wooden skewers must first be soaked in cold water.
Each skewer should be strung in any order with two halves of a mushroom, three or four pieces of zucchini and one olive. Cover the form with foil. Put skewers in it.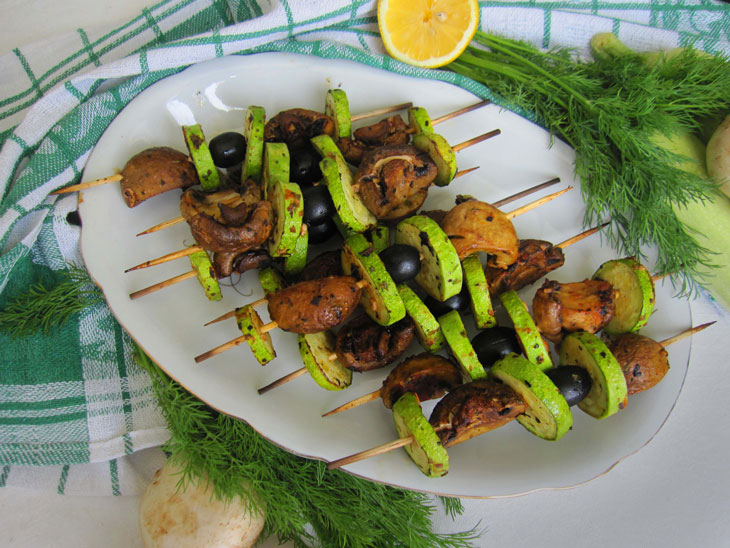 6. Bake at 200 degrees for 30 minutes.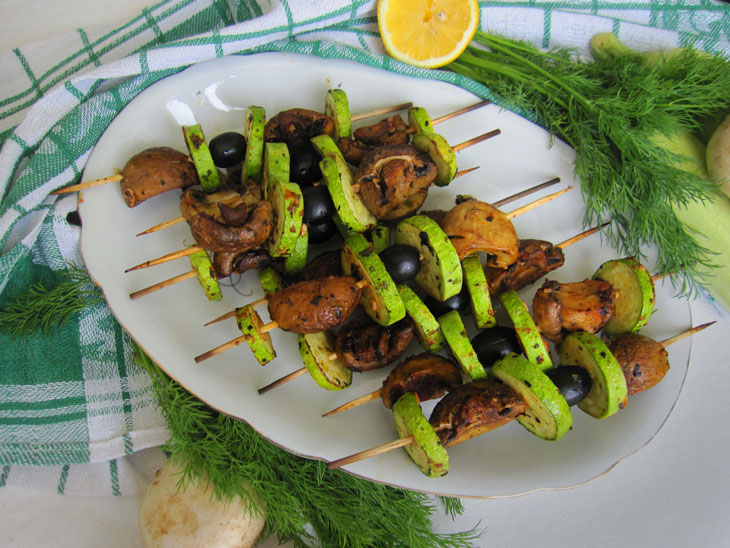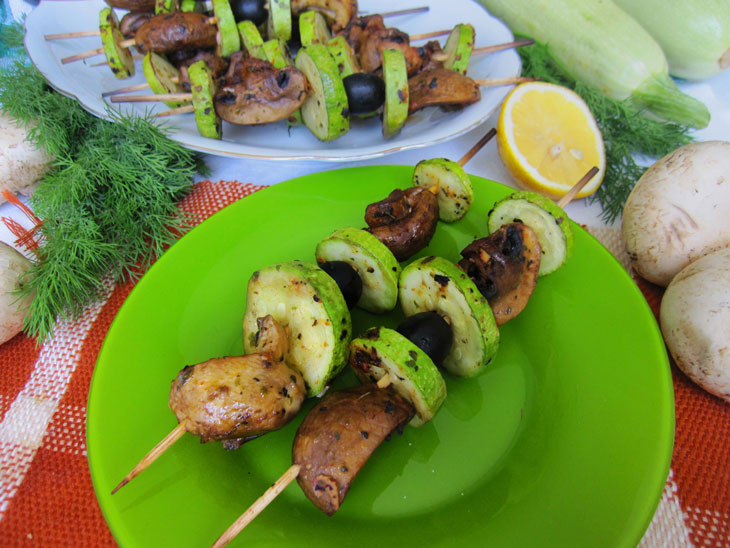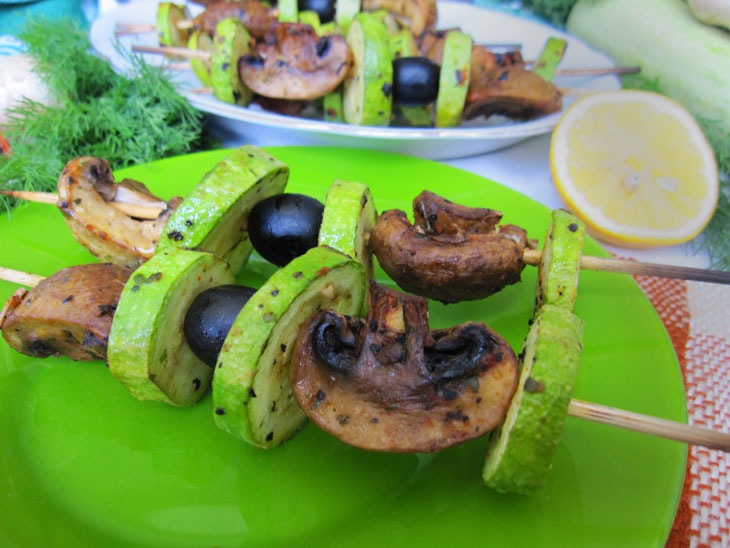 Enjoy your meal!