Savoy potatoes are an unusual vegetable dish that is prepared without meat, but despite this, it turns out to be quite satisfying and tasty. Such potatoes are perfectly combined with all salads, it can also be served at the table as an independent dish.
For its preparation, it is worth using a variety of potatoes that is suitable for baking. Hard cheese must be tasty and of high quality. Garlic gives zest and sophistication to the dish, however, if for some reason you don't want to add it, you can exclude this ingredient from the list. The batter, which is poured over vegetables, is made from homemade chicken eggs and milk. During baking, the milk is completely evaporated, and due to the egg, the potato pieces are well fastened together.
Ingredients:
Chicken egg – 1 pc.
Potatoes – 6 pcs.
Garlic – 1 clove.
Hard cheese – to taste.
Butter – for greasing the mold.
Milk – 50 ml.
Salt – to taste.
Ground black pepper – to taste.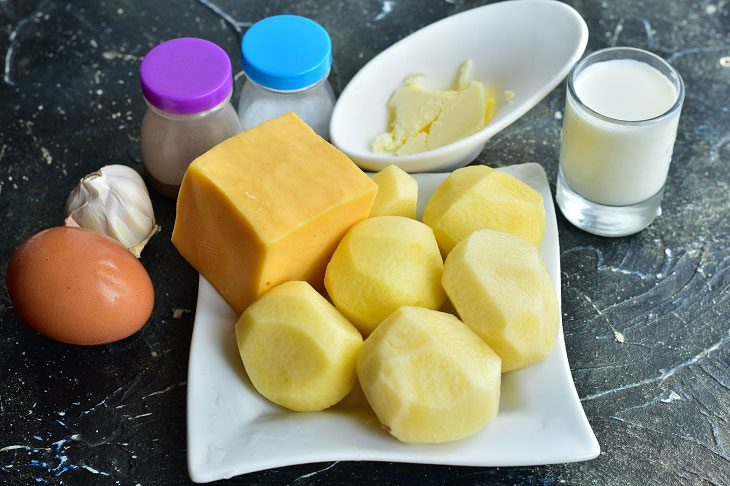 How to cook:
1. Beat a chicken egg into a deep bowl, pour milk into it, add salt and ground black pepper.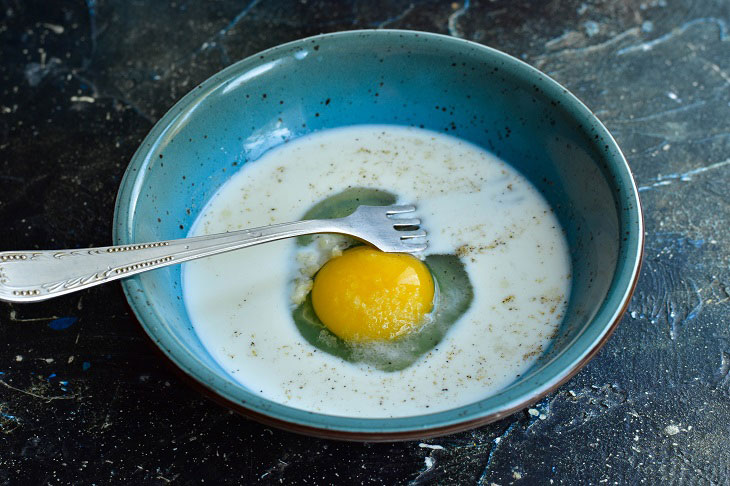 2. Using a regular fork, mix the batter well.
The batter should become homogeneous in structure. If there is a desire, then for this purpose you can safely use a mixer, you just don't need to beat the batter, just mix everything.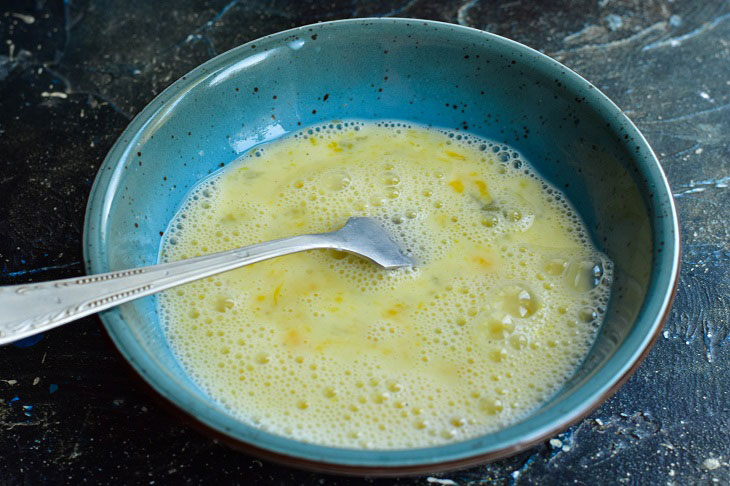 3. Peel potatoes with a special vegetable knife, rinse under running water. Cut into thin plates and put in a baking dish, which must be greased with butter (vegetable oil is also suitable). Add a clove of garlic there, which is cut into several parts.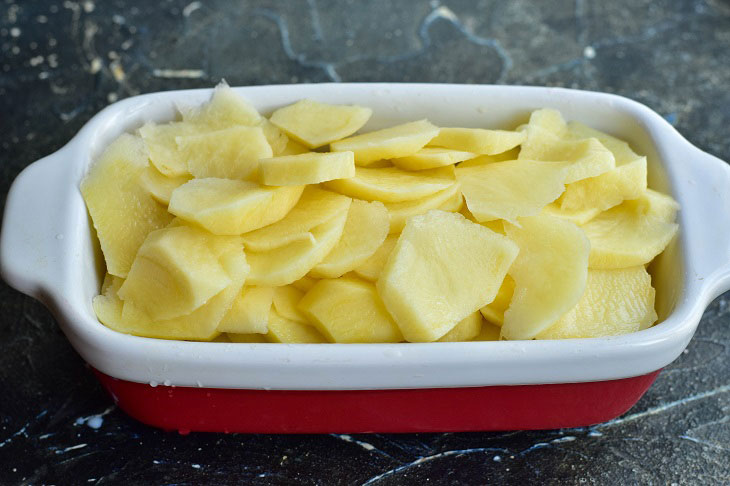 4. Pour the prepared egg and milk batter over the potatoes.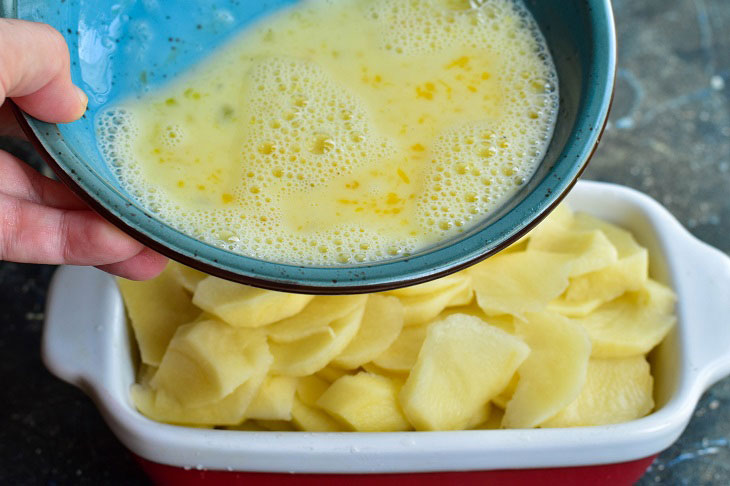 5. Cover the form with foil and send it to the oven preheated to 190 degrees for 40 minutes.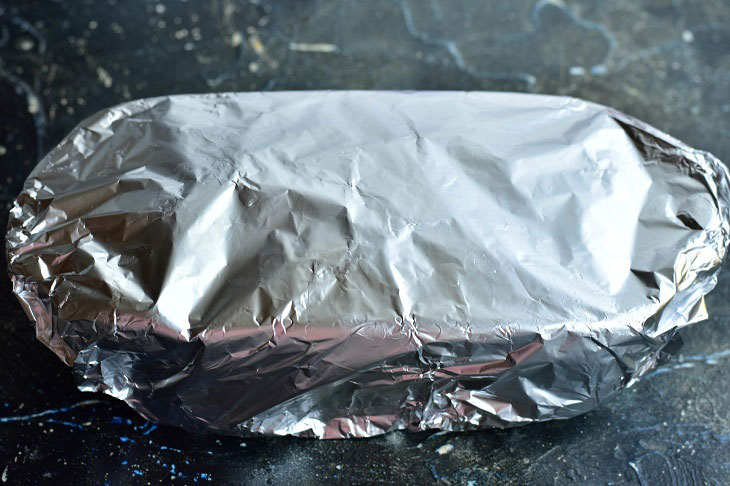 6. After the specified time, carefully remove the form from the oven, remove the foil.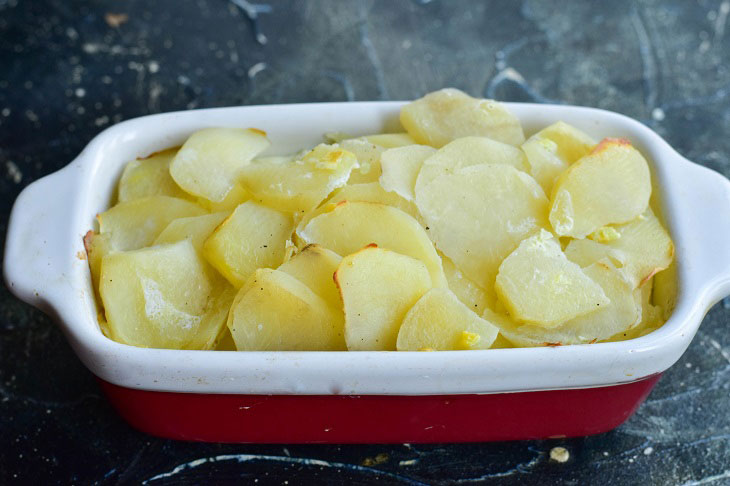 7. Grate hard cheese and send the potatoes back to the oven for literally 1-2 minutes.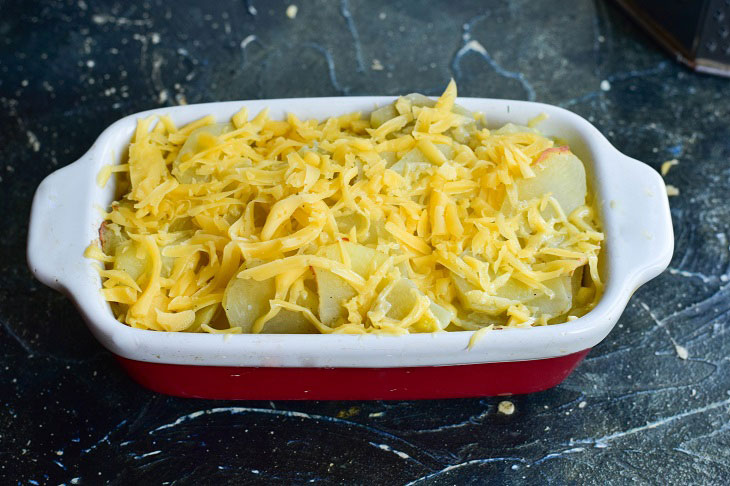 This is how Savoy potatoes turned out!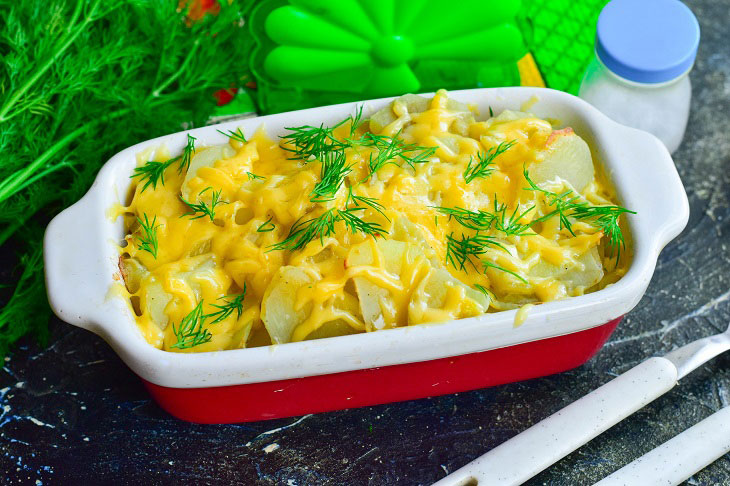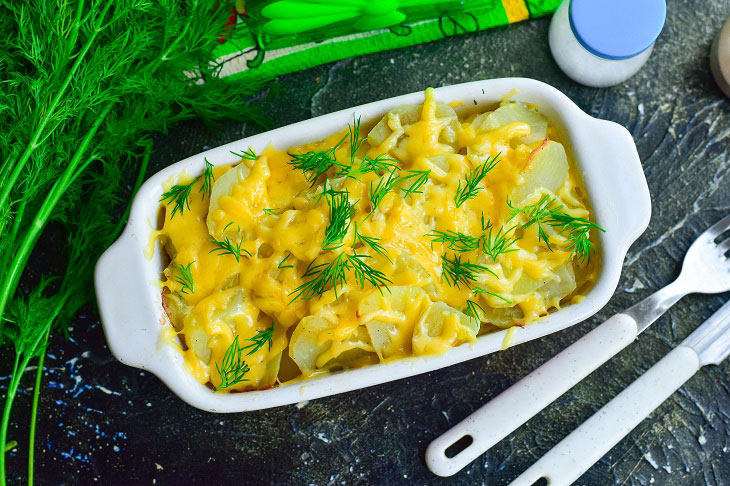 Bon appetit!