Many housewives are wondering what to cook so that the dish turns out to be both tasty and dietary. To do this, it is important to use dietary and low-fat foods: for example, vegetables, boiled lean meat and light dressing. Today we offer you to prepare a dietary salad "90-60-90" – this is the dream of any housewife. Such a salad turns out to be satisfying, but at the same time contains a small amount of calories, which is so important for the fair half.
For the recipe, you will need broccoli, chicken breast and pickled cucumbers so that they are not too salty. As a sauce, low-fat sour cream or yogurt is suitable, according to your taste. Everyone will like the combination of all the ingredients, even those who do not follow a diet. The salad is prepared quickly and without much hassle. Buying all the ingredients is not difficult. For the recipe, you can use frozen broccoli, which you just need to boil. You can also make pickled cucumbers yourself or buy ready-made ones in the store.
Ingredients:
Chicken breast, boiled – 200 g.
Broccoli – 200 g.
Pickled cucumbers – 150 g.
Sour cream 10% or yogurt – 2 tbsp. l.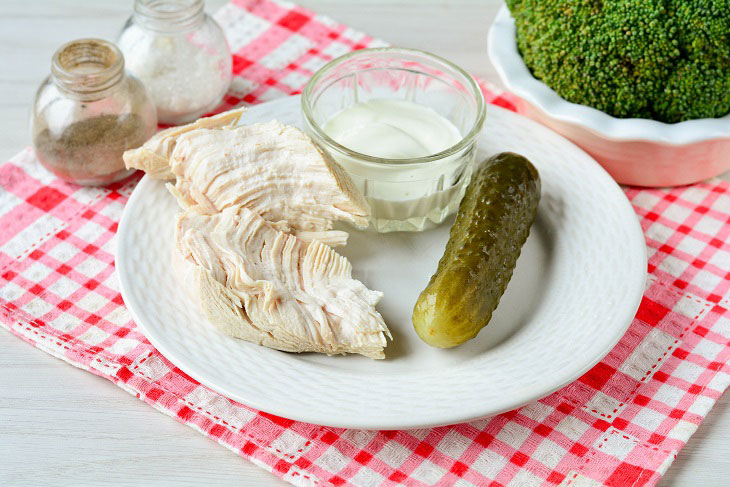 Cooking:
1. Cool the pre-cooked chicken breast, disassemble it into fibers.
Boiled chicken breast is a mass of trace elements and protein that are great for diet food.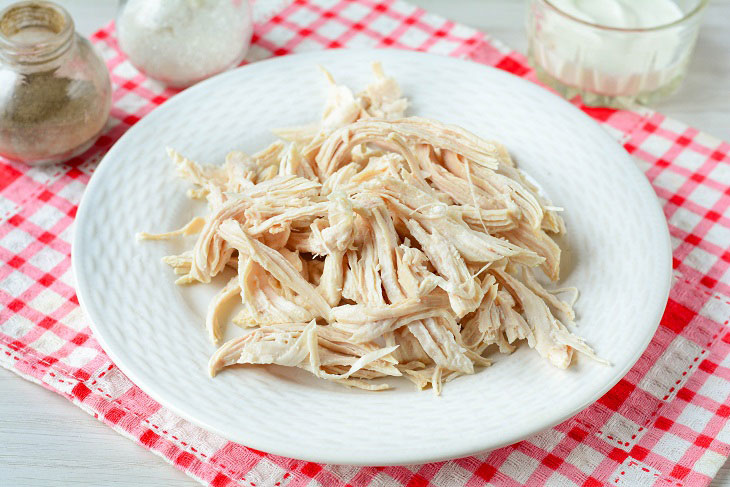 2. Boil broccoli in boiling water for 2-3 minutes and cool in cold water. Drain the water, broccoli is ready.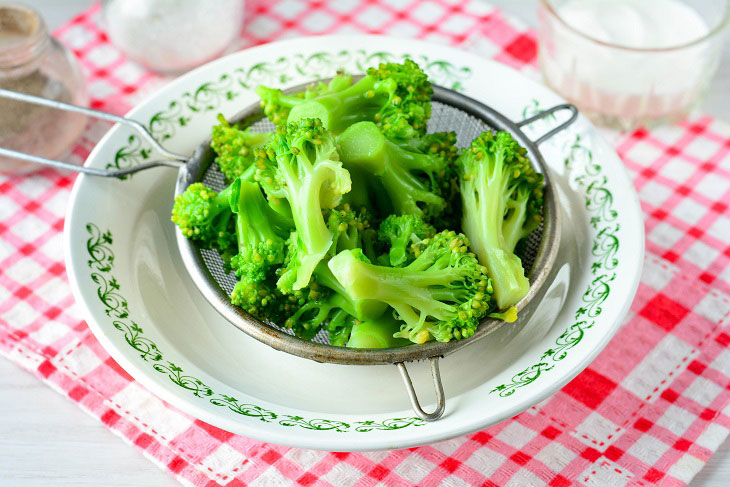 3. Cut pickled cucumbers into cubes.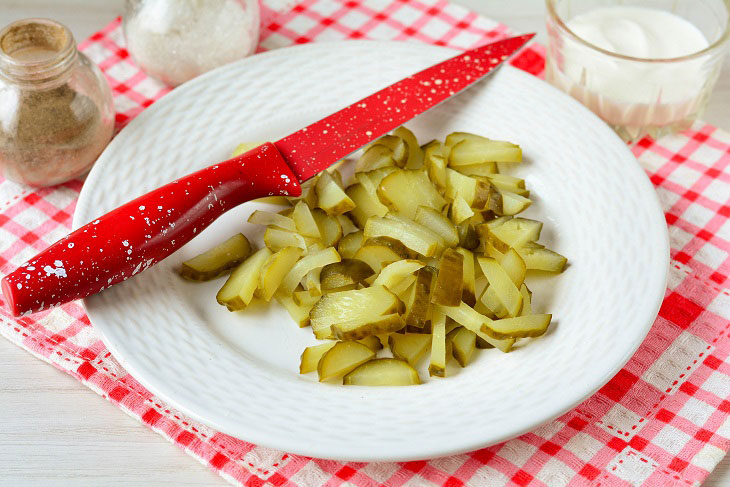 4. Add boiled broccoli florets and pickled cucumbers cut into strips to the salad.
Since cucumbers have a salty taste, additional spices will not be useful in a salad.
Pour in the chicken meat.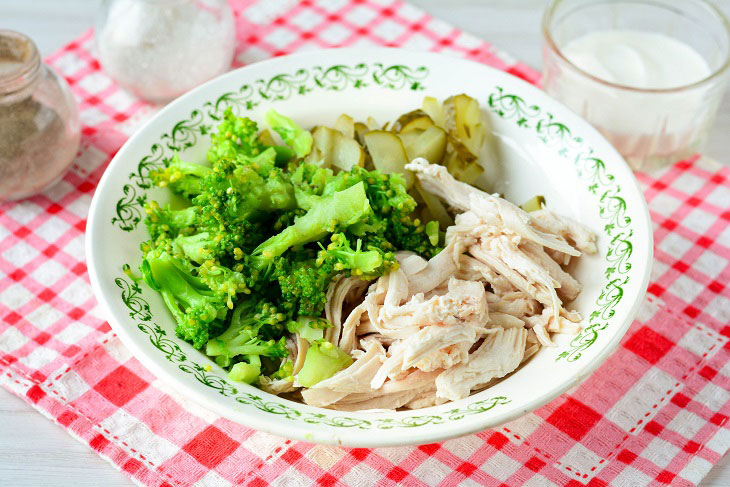 5. Fill the dish with low-fat sour cream (or yogurt) and mix.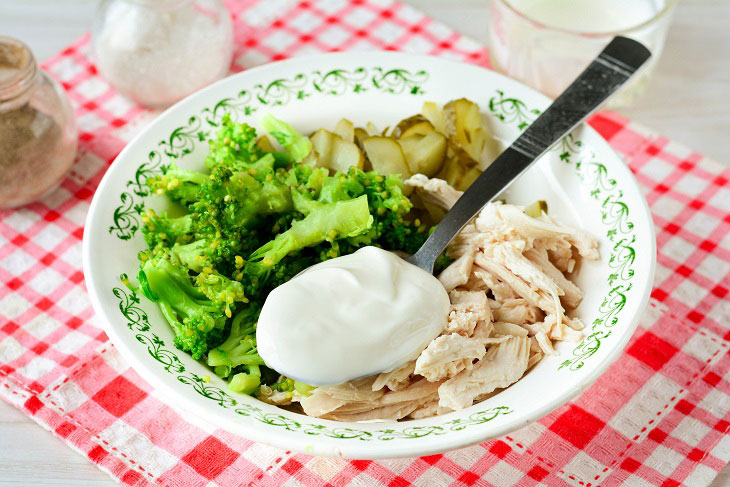 Ready salad can be served immediately to the table in portioned dishes. Everyone will appreciate the dish. Diet salad "90-60-90" will surprise you with its rich taste, and you will repeat its preparation more than once.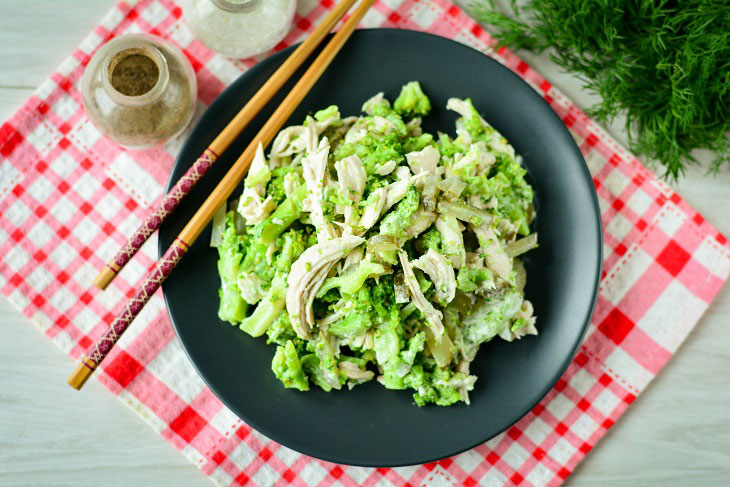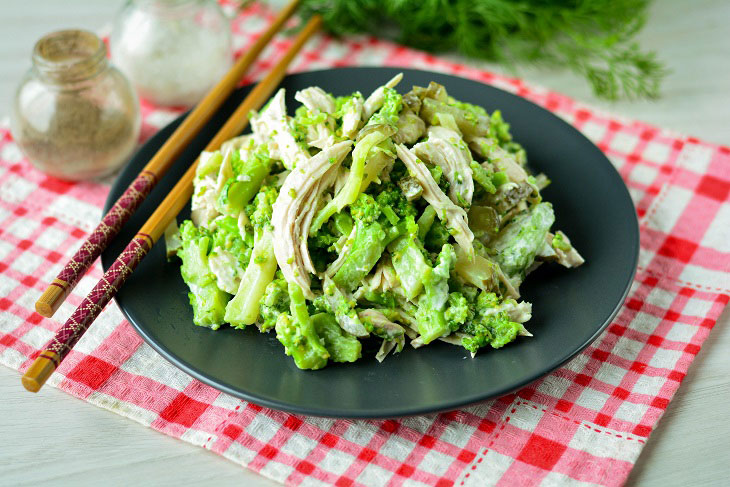 Enjoy your meal!