Today we will cook Armenian dolma in grape leaves. This is a dish of national cuisine and in its homeland it is considered quite popular. Dolma is prepared for big holidays, served both warm and cold. Delicious meat filling with rice, wrapped in grape leaves with a slight sourness – this is what Armenian dolma is.
Ingredients:
Grape leaves – 500 g.
Minced meat (beef or mixed) – 400 g.
Rice – 120 g.
Onion (large) – 1 pc.
Dry basil – 1-2 tsp
Salt – to taste.
A mixture of ground peppers – to taste.
Red sweet and hot pepper – to taste.
Butter – 100 g.
Water – as needed.
Fresh herbs – to taste.
Sour cream for serving – to taste.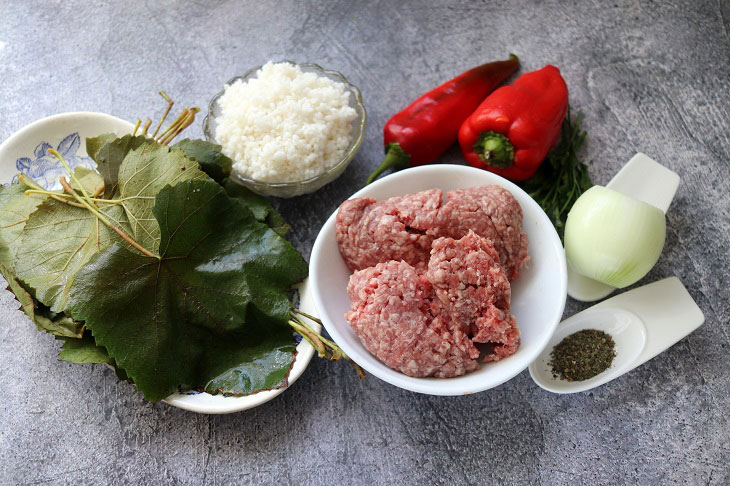 How to cook:
1. For cooking, take minced meat. Use ground beef or mixed ground pork and beef.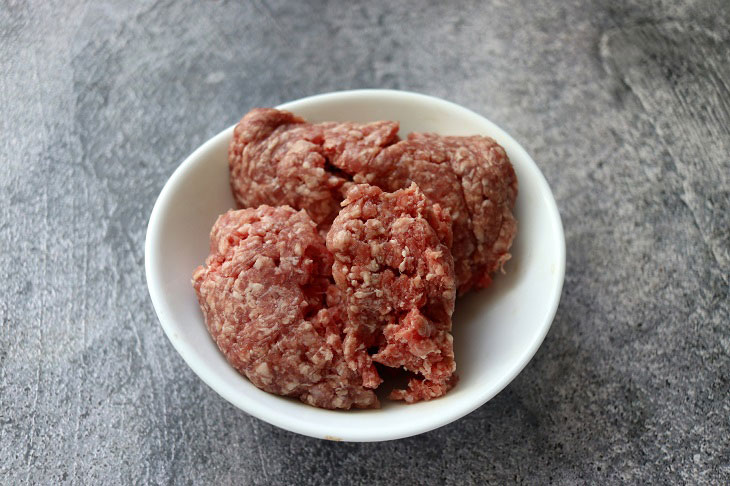 2. Send the minced meat into a deep container. Peel a large onion and, together with hot and sweet peppers, chop with a submersible blender. Add cilantro or parsley to the same gruel. Add chopped vegetable mass to minced meat. Dry basil, salt and a mixture of peppers, use to your liking, add to the filling.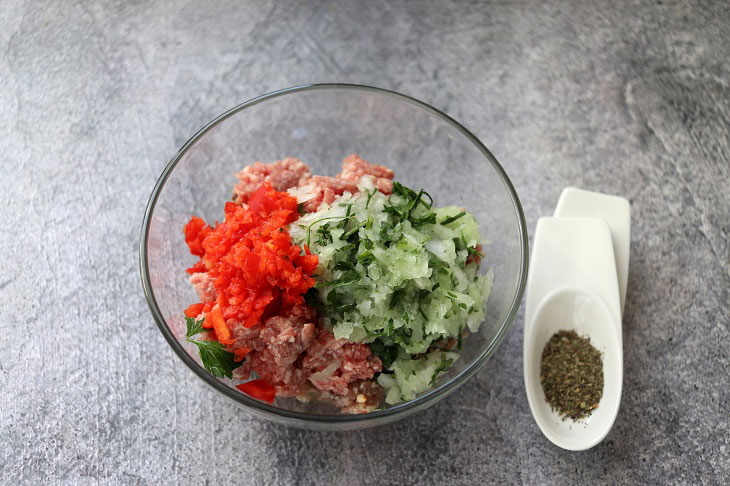 3. Rinse the raw rice and send it to the meat filling. Mix the dolma filling thoroughly with your hands.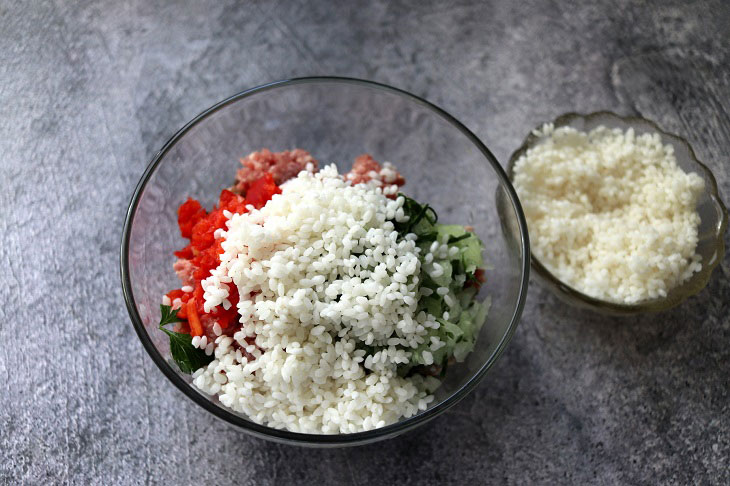 4. Pre-prepare the grape leaves, namely, pour boiling water in a bowl for 5 minutes. Cut branches off the leaves.
It is important to use not too ripe grape leaves, then the dolma will turn out to be tender in taste.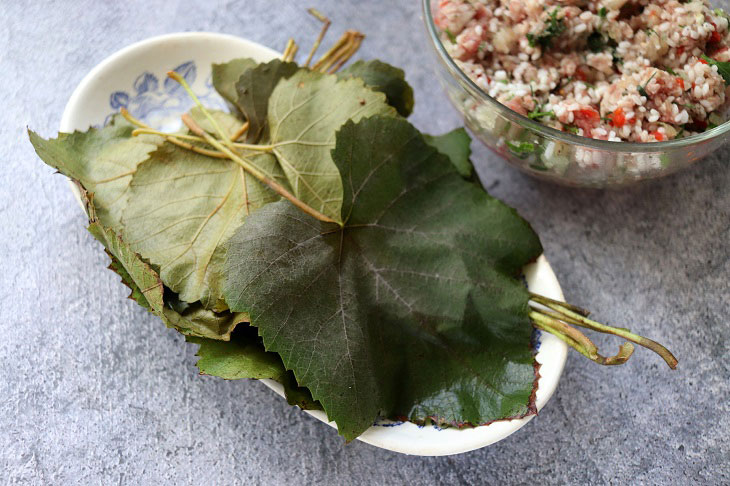 5. Proceed to the formation of dolma. Place a grape leaf on a work surface with the smooth side down and the veins at the top. Spread the meat filling and roll tightly with a roll, bending the sides inside the dolma.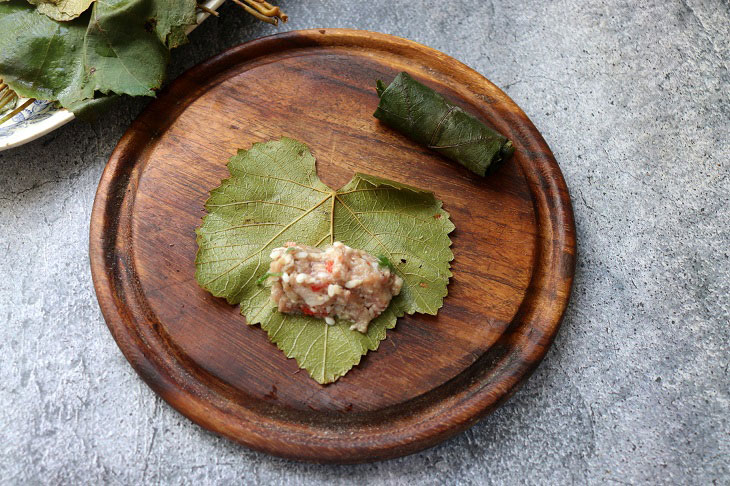 6. Put a few grape leaves in a heavy-bottomed pot, and then spread the first layer of dolma tightly. Add a little butter on top of each layer of dolma.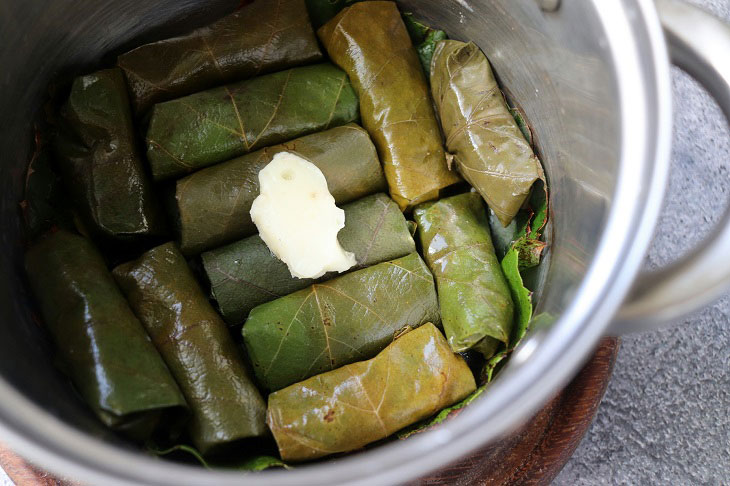 7. The whole dolma is in the pan, now cover it with grape leaves. Place a flat plate in the pan to act as a small weight for the dolma and fill with salted water so that it covers all the pieces. Put the dolma on the fire to cook. When the water boils, make a small fire and cook under the lid for 1 hour.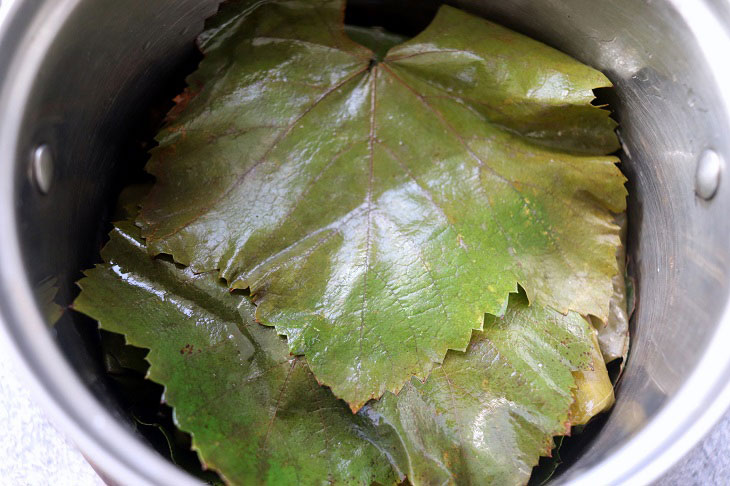 8. Leave the finished dolma under the lid to cool slightly, and then remove all the top leaves.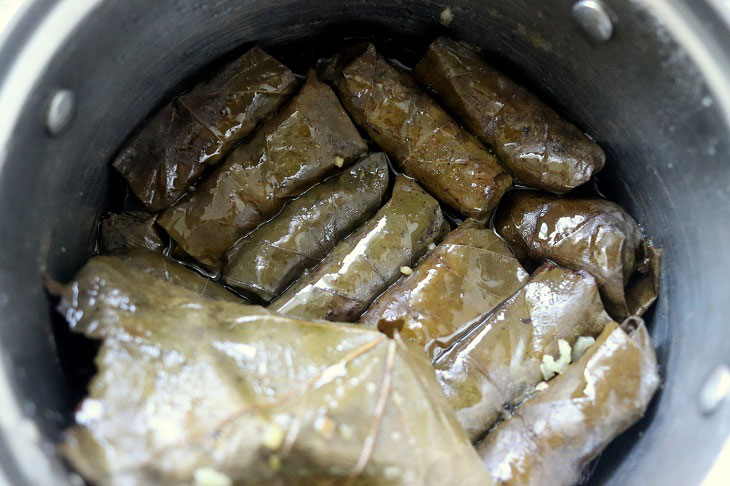 9. Put dolma from grape leaves on a plate and serve with sauce. It can be sour cream or fermented milk sauce based on yogurt or matsoni.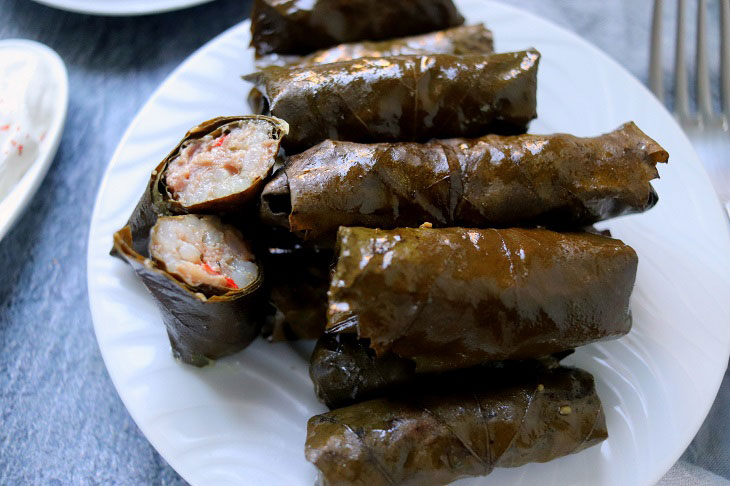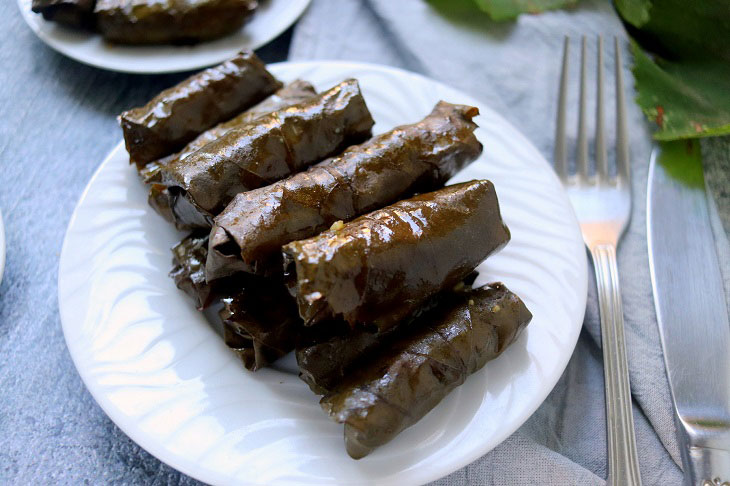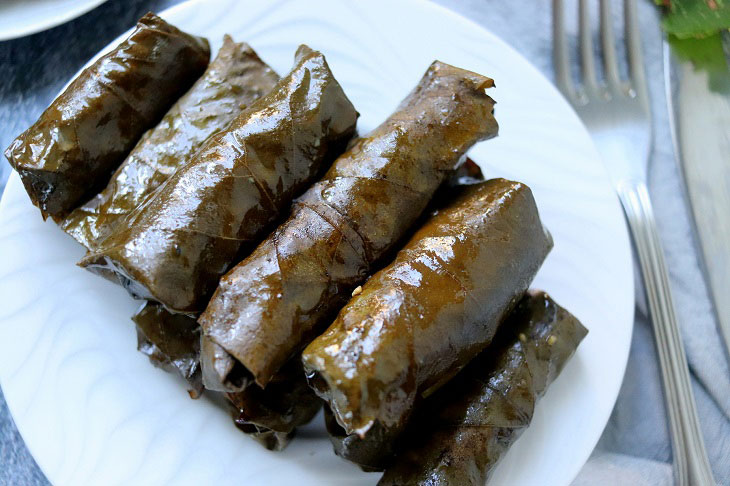 Bon appetit!