Gates with potatoes are not only a very original-looking appetizer, but also quite satisfying. By the way, it can be served not only as a treat for tea, but also as a main dish, if this did not work out on time.
Mashed potatoes were used as the filling in this recipe, but mushrooms, minced meat, eggs with green onions, and cottage cheese are also suitable for its replacement. In general, you can show your imagination to the fullest. Baking wickets is the fastest and most convenient in the oven. Since the dough is not made with yeast, the whole cooking procedure takes a little time.
Ingredients:
Kefir – 0.5 tbsp.
Flour – 2-2.5 tbsp.
Salt – 1 pinch.
Soda – 0.5 tsp
Egg – 1 pc.
Mashed potatoes – 150-200 g.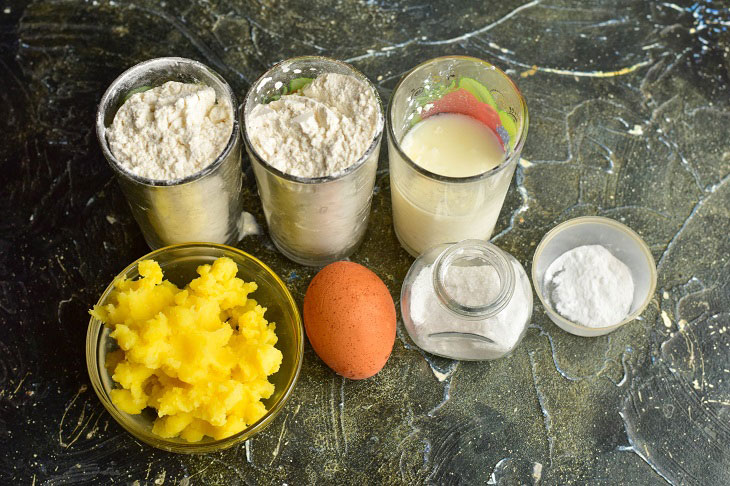 How to cook:
1. Transfer the mashed potatoes to a large bowl, beat in the chicken egg. If you don't have pre-made mashed potatoes, then peel some potatoes. Cut them into smaller pieces. Put them in a saucepan, fill with clean water and cook until soft. Usually 20 minutes is enough for this. After, just crush everything with a pusher.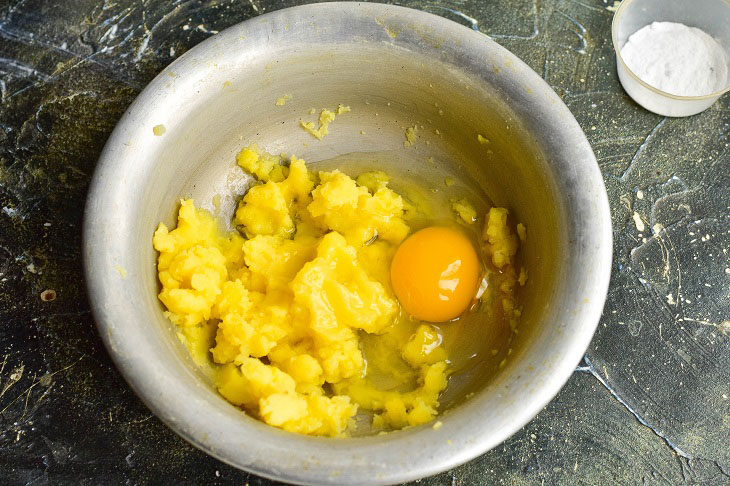 2. Mix the filling very well with a regular spoon.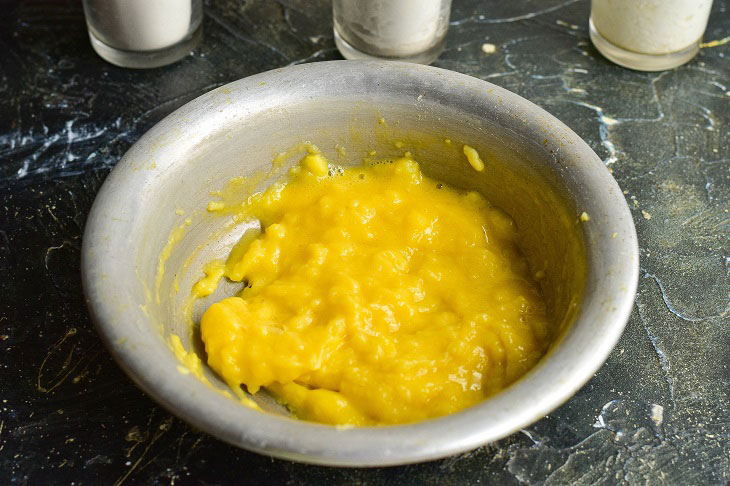 3. Pour warm kefir or homemade sour milk into a bowl. On what to stop the choice is not at all important.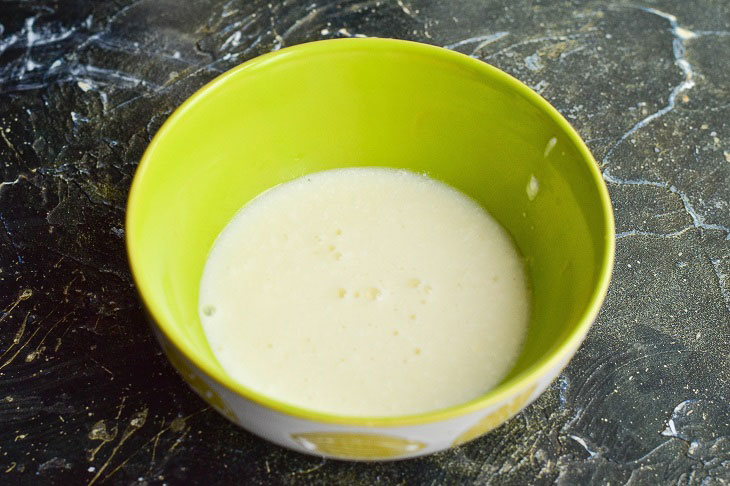 4. Now add soda. Stir.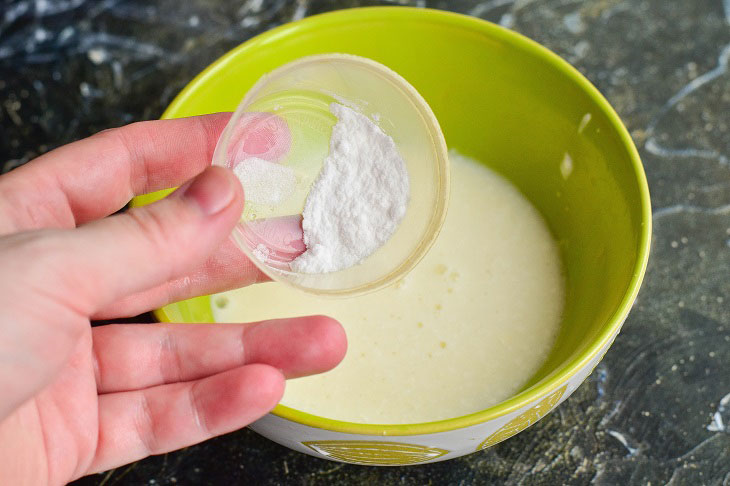 5. At this stage, it will be clearly seen how the mass will become more magnificent and larger in volume. This is the reaction of a fermented milk product and baking soda.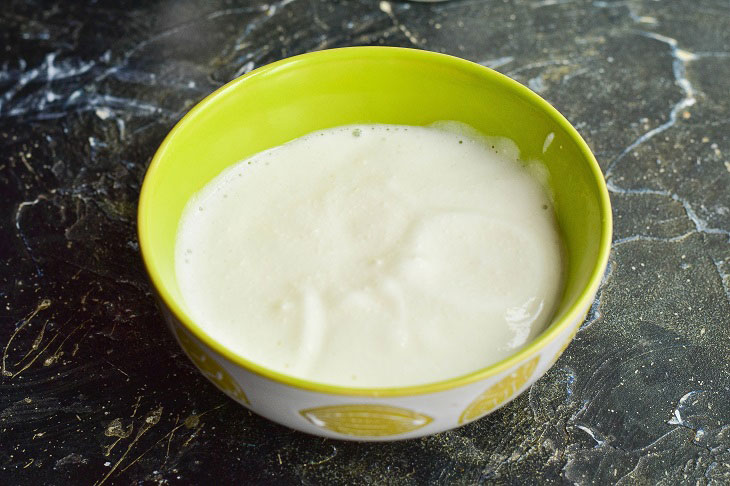 6. Add salt.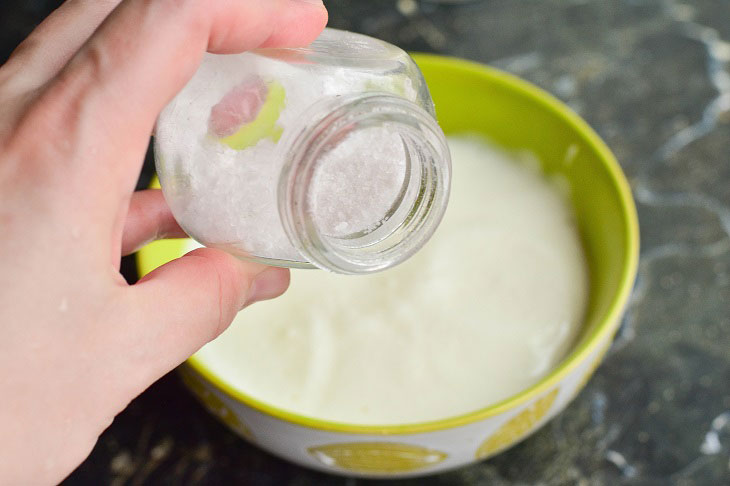 7. Then add parts of the premium flour.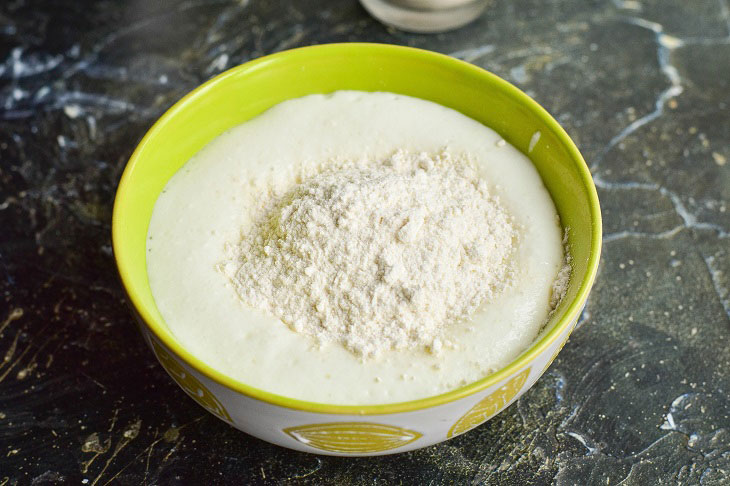 8. Knead the dough with your hands. Lay it out on a table or special rug.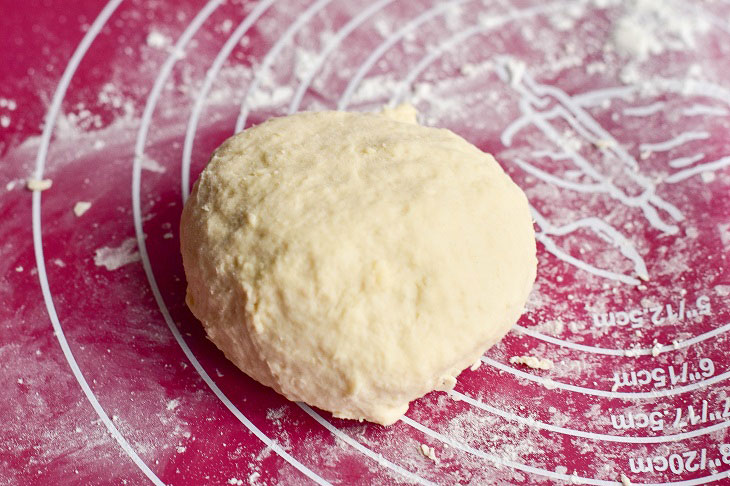 9. Now divide the dough into several equal pieces. Each additionally roll out with a rolling pin and form a basket, such as in the photo.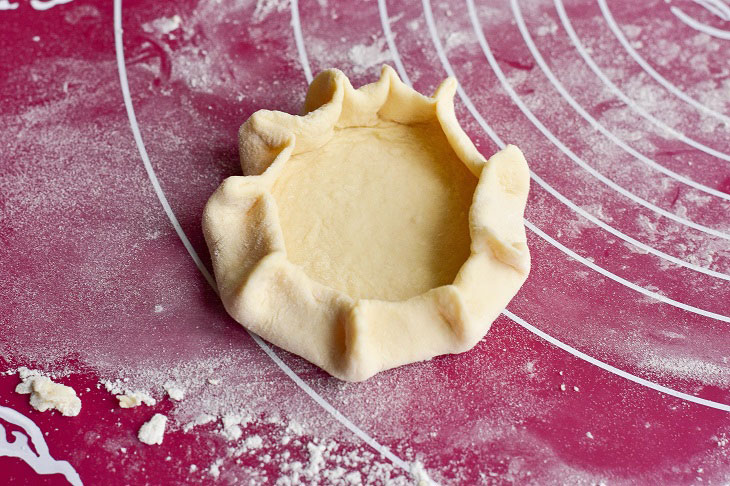 10. Put the prepared mashed potatoes in the center of the basket.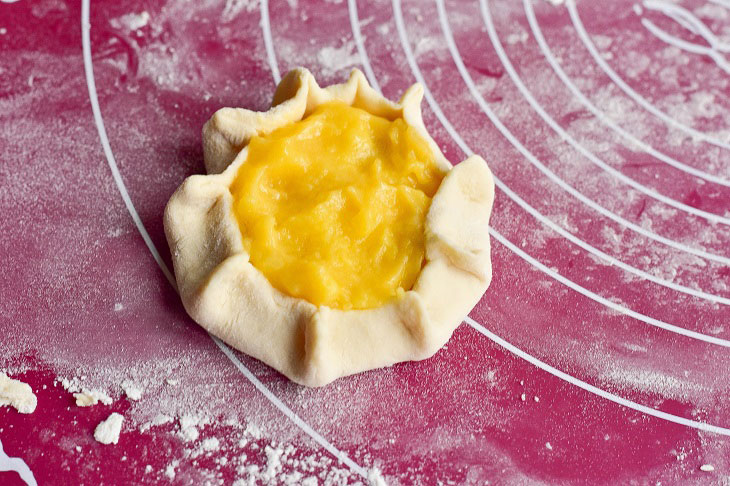 11. Transfer the gates with potatoes to a baking sheet.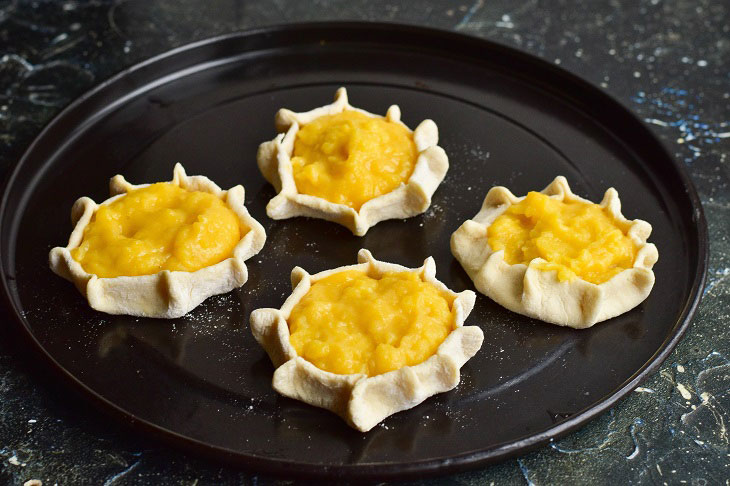 12. Send them to the oven, setting the temperature on it to 190 degrees. Bake them for 25-30 minutes.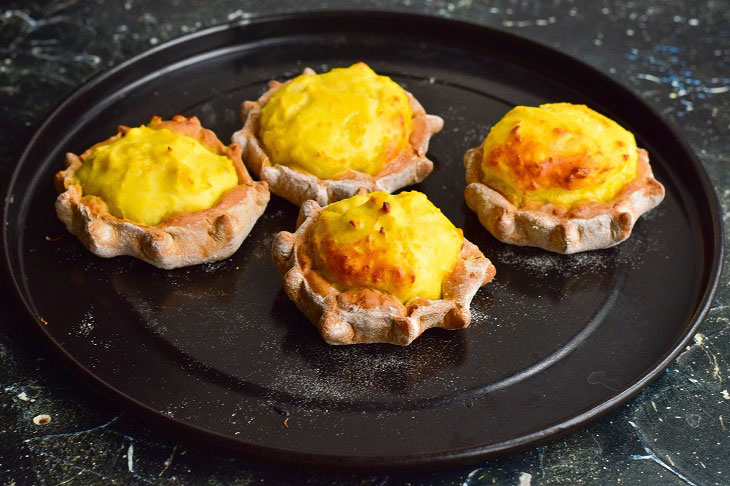 13. Then put the gates with potatoes on a dish and serve. With what to submit them, you decide. But, best of all they are combined with homemade sour cream or a glass of milk.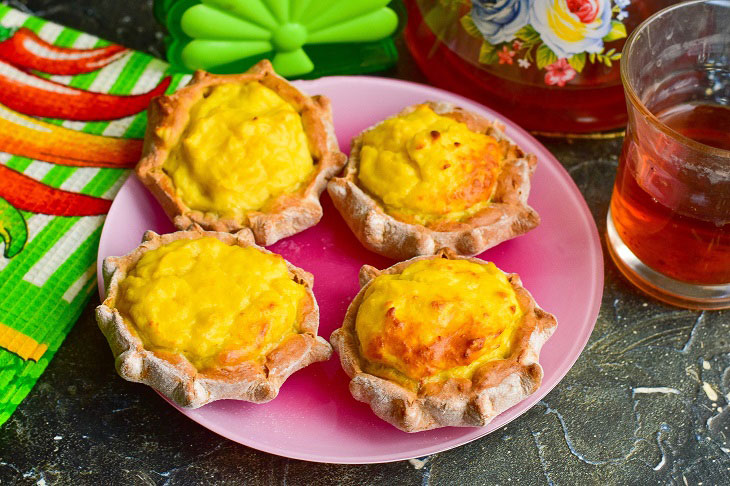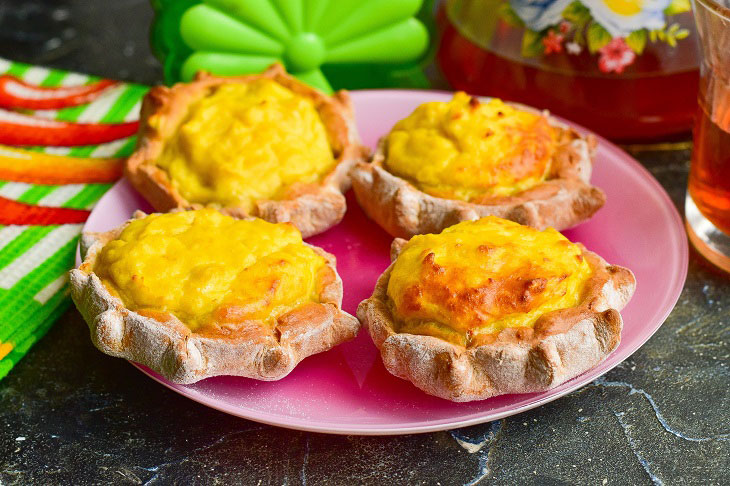 Bon appetit!