An unusual appetizer of waffle cakes will be able to conquer everyone who loves a tasty and satisfying meal. For snacks, you will need ordinary waffle cakes, which are sold in any store. Usually they are used to make sweet cakes, but today we suggest you use potatoes and sausages for the filling.
A delicious appetizer will be the highlight of a homemade lunch or even a festive dinner. The original dish will be appreciated by both adults and children who love everything new.
Ingredients:
Wafer cakes – 2 pcs.
Potatoes – 400 g.
Sausages – 300 g.
Chicken eggs – 1-2 pcs.
Butter – 40 g.
Vegetable oil – 40 g.
Salt, black pepper – to taste.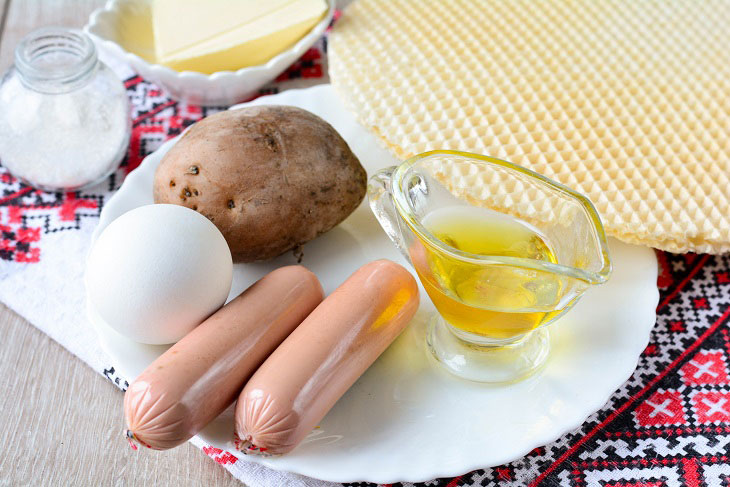 How to cook:
1. Boil the potatoes in salted water, drain the liquid, and immediately mash the hot potatoes with a masher with the addition of butter.
With butter, the puree will become softer and more tender – an ideal filling for a snack. It is better not to add milk – the filling will be watery and may flow out of the waffles.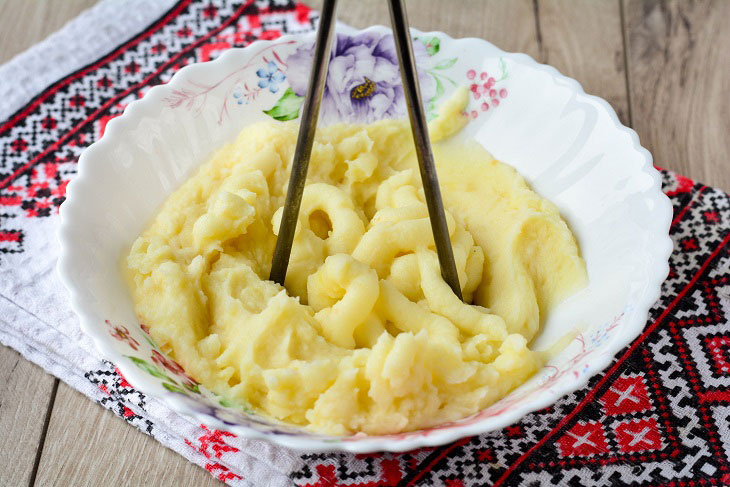 2. Put mashed potatoes (about 1.5-2 tablespoons) on the waffle cake while it is still warm. The warm puree will make the waffles soft and easy to roll.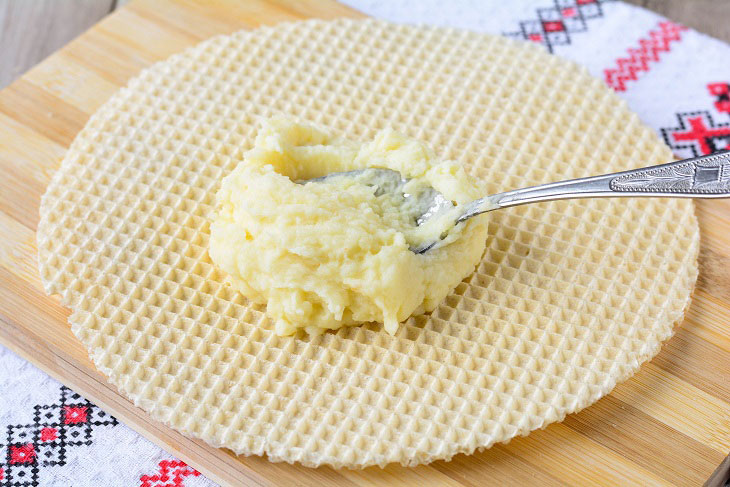 3. Spread mashed potatoes over the entire area of ​​the cake.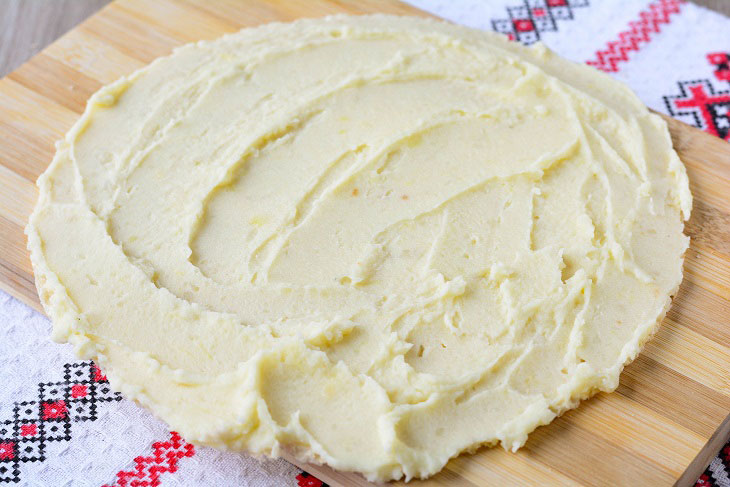 4. Peel the sausages from the packaging, put them on the edge of the cake. Any creamy sausages are suitable for the recipe.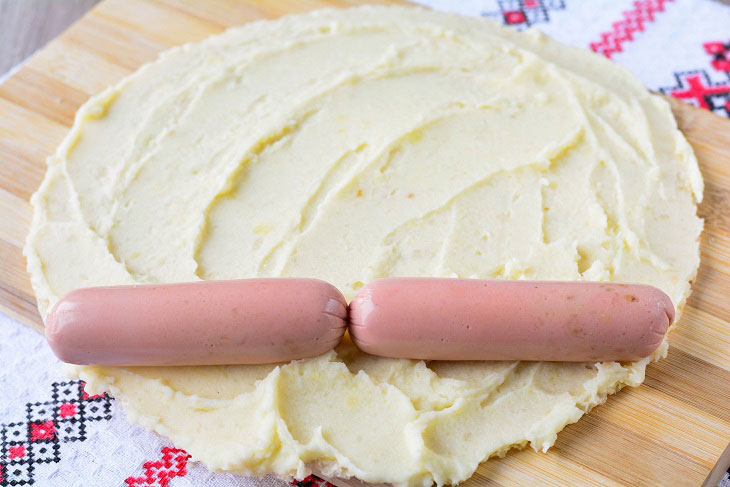 5. Roll up the sausage roll, pressing the edges.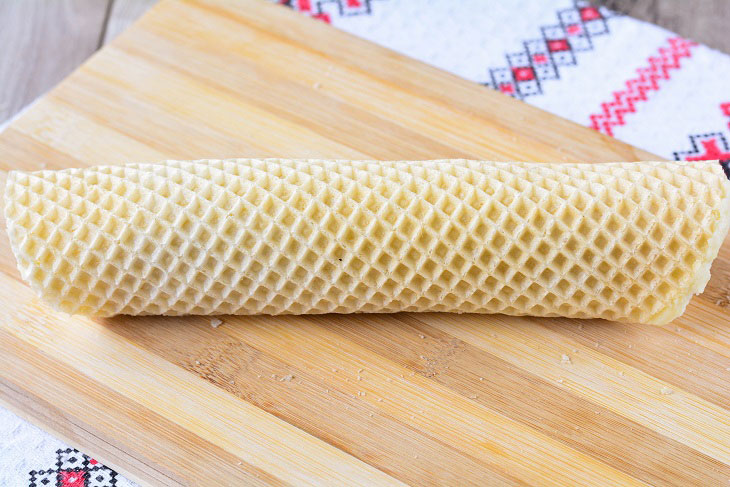 6. Cut the roll into pieces about 5-6 cm wide. In the section, the sausages should be clearly visible.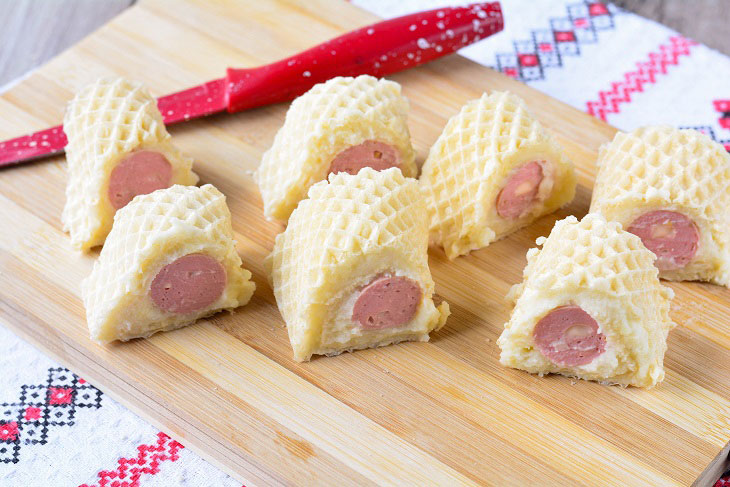 7. Beat chicken eggs, salt and pepper to taste. Dip waffles in egg batter on all sides.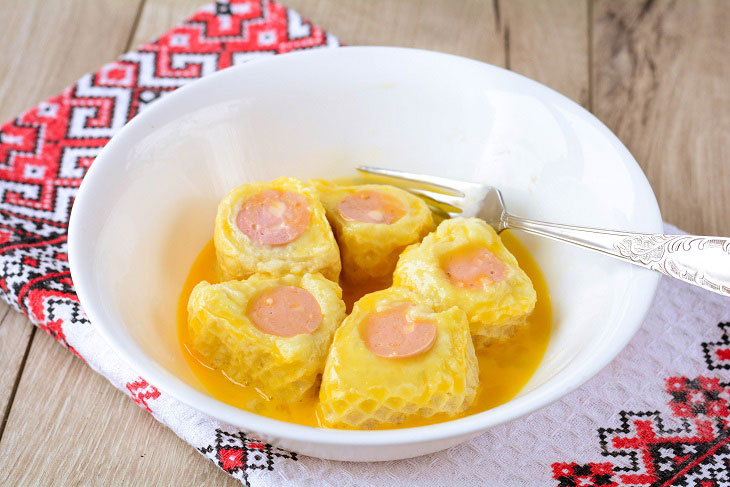 8. Heat vegetable oil in a frying pan, put waffles with sausages and fry over medium heat.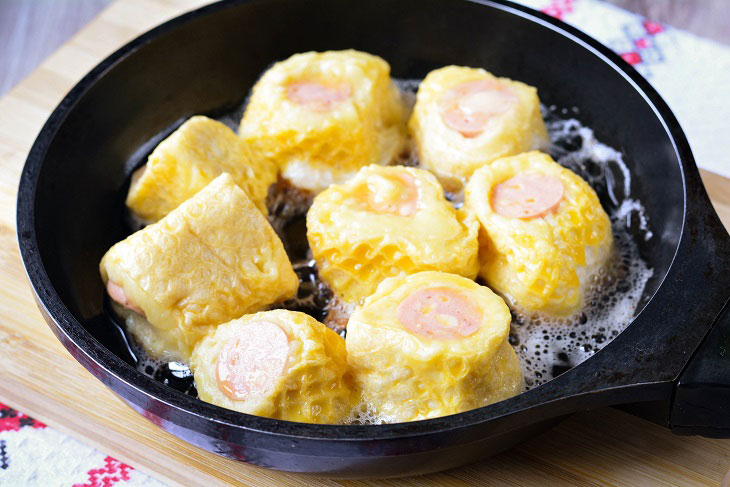 9. Turn over the waffles when browned, fry on the reverse side for a couple more minutes.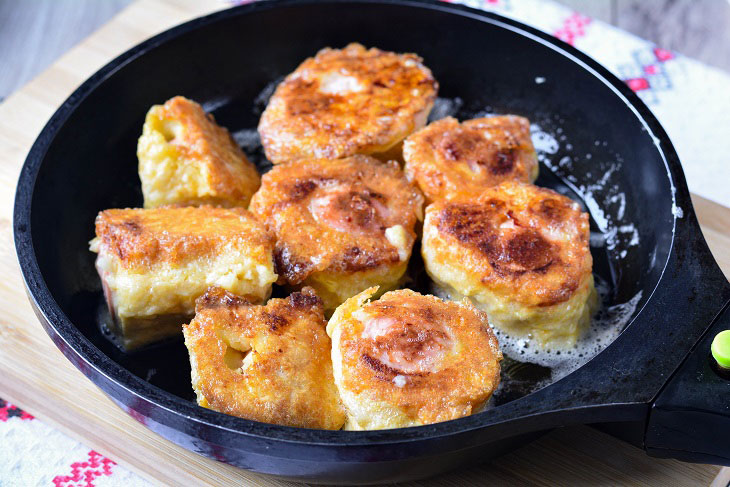 A hot appetizer can be served immediately to the table. She eats in an instant!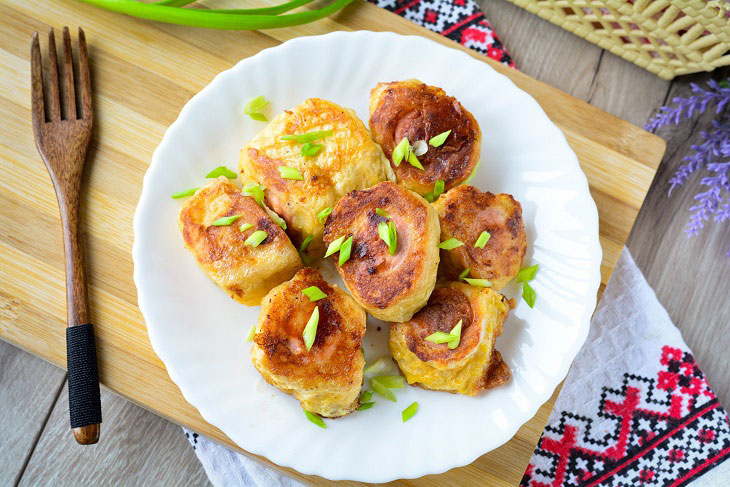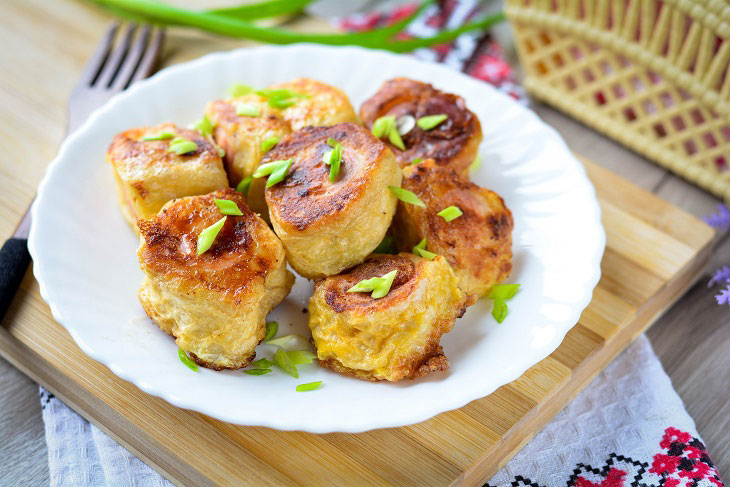 Enjoy your meal!