Chuvara is a kind of small dumplings prepared in Uzbekistan. Minced meat for such dumplings is made from lamb or beef, but you can take the one you prefer. Such dumplings are served in a sauce of meat broth and vegetables, in which they are boiled.
We will prepare this very appetizing and fragrant dish a little in our own way, but this cooking method does not differ very significantly from the original. The main thing is that it turns out very tasty, especially in winter, when you want something hot and satisfying. Let's prepare the necessary products according to the list to cook the Uzbek chuchvara.
Ingredients:
Minced meat (lamb, pork, beef, chicken) – 300 g.
Salt for minced meat – to taste.
Onion for minced meat – 100-150 g.
Zira – 1 tsp
A mixture of ground peppers – ½ tsp.
Sweet paprika – 1 tsp
Paprika spicy – optional.
Ground coriander – ½ tsp.
Wheat flour – 350g-400g.
Warm water or milk – 200 ml.
Vegetable oil – 1 tbsp. l.
Salt for dough – ½ tsp.
Chicken egg – 1 pc.
For sauce:
Carrot – 1 pc.
Onion – 1 pc.
Bulgarian pepper – 1 pc.
Tomato paste – 2 tbsp. l.
Vegetable oil (sunflower, olive) – 3 tbsp. l.
Salt, ground pepper – to taste.
Meat broth (chicken, beef) – 1 l.
Greens – for serving.
Cooking time: 1 hour 30 minutes. Servings Per Container: 4-5.
How to cook:
1. Add spices, salt, finely chopped onions to the minced meat (we have pork in half with beef), mix and put in the refrigerator.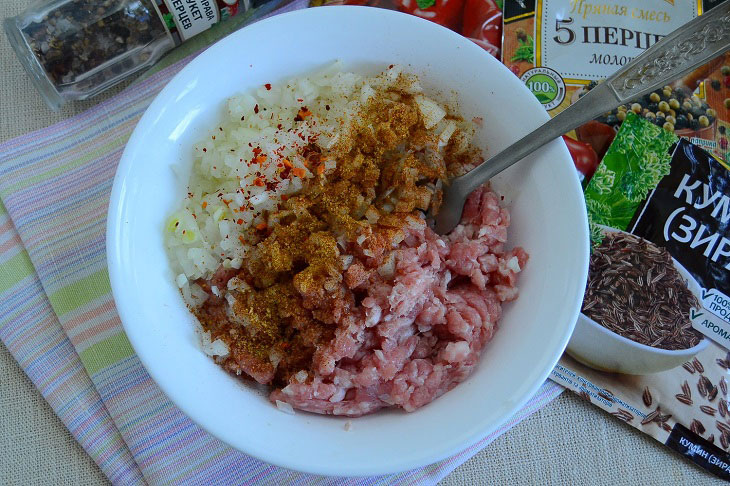 2. Dissolve salt in warm water, pour it into the sifted flour, break the egg, add vegetable oil and knead an elastic, elastic dough.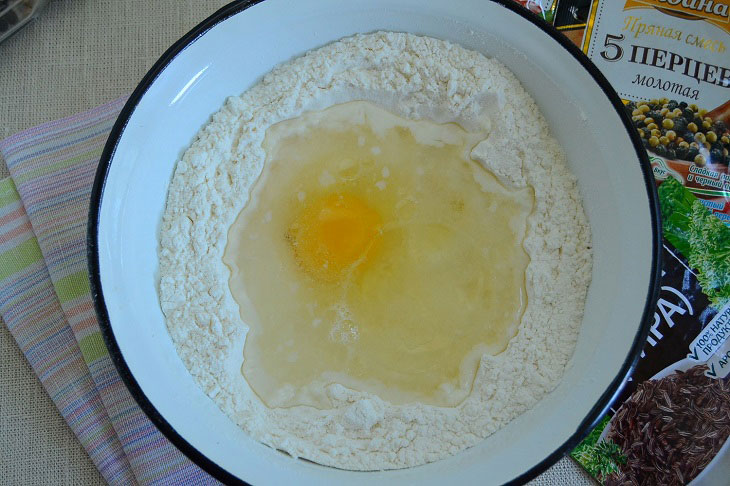 3. We put the dough in a plastic bag and leave it on the table for 20 minutes so that the gluten swells and the dough becomes more plastic.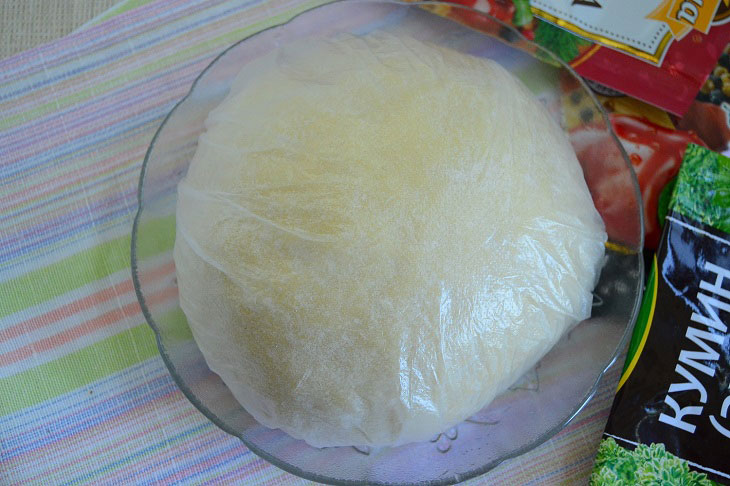 4. Roll out the dough into a thin layer and cut into 4×4 cm squares.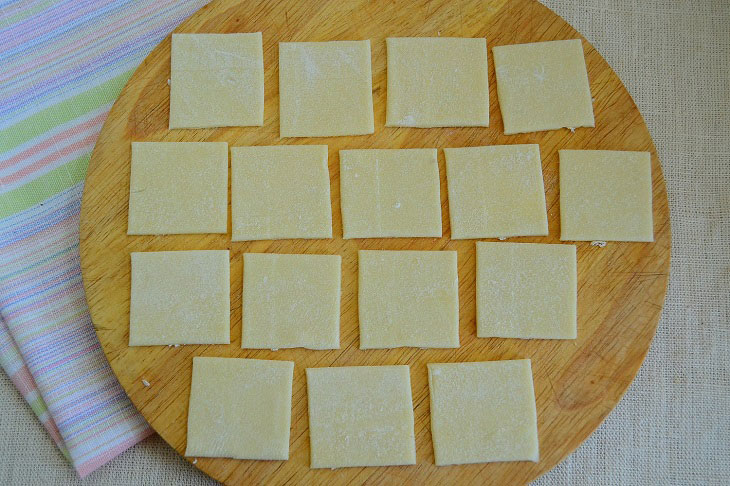 5. For each spread 1 teaspoon of minced meat.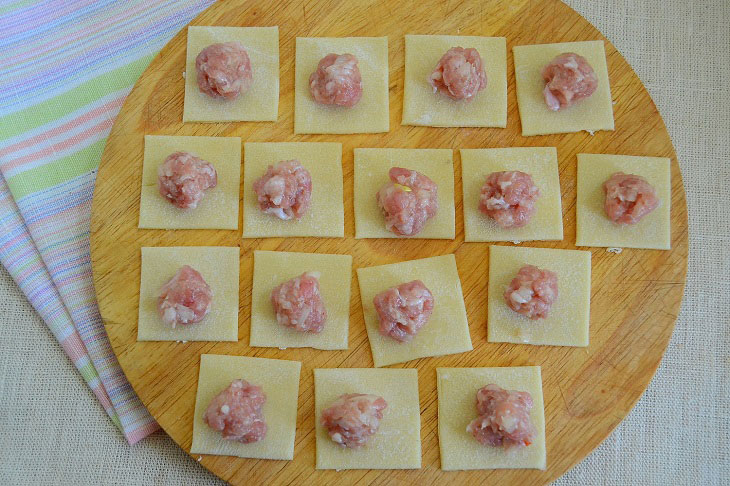 6. We connect the opposite corners of the squares and make triangular dumplings. Then we fasten the two corners together to make a "pig's ear".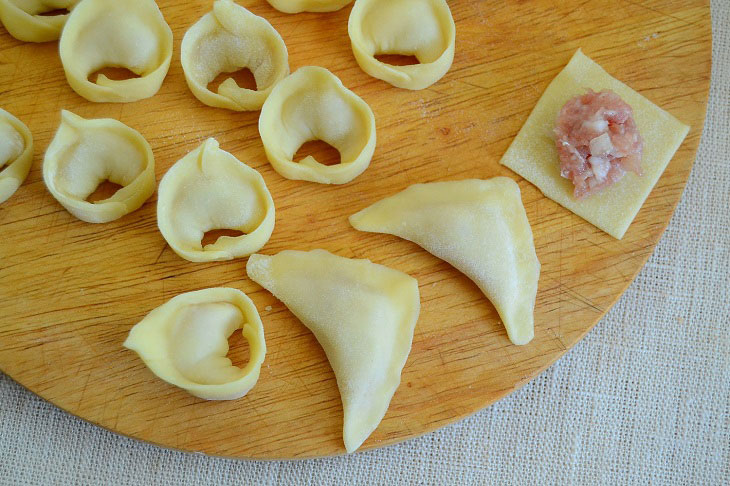 7. Put the finished chuchvara on a board sprinkled with flour. In a saucepan, heat the meat broth to a boil, add it to taste and boil the chuchvara until tender. It is advisable to prepare the vegetable sauce in advance.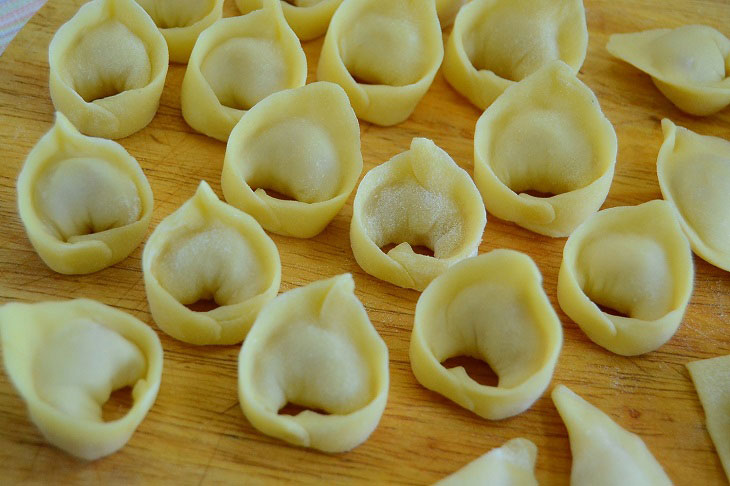 8. For the sauce, cut the vegetables into a medium-sized cube and lightly simmer in vegetable oil until soft. Add tomato paste, a little meat broth (150-200 ml), salt, ground pepper to taste and cook at a gentle boil for 3-5 minutes.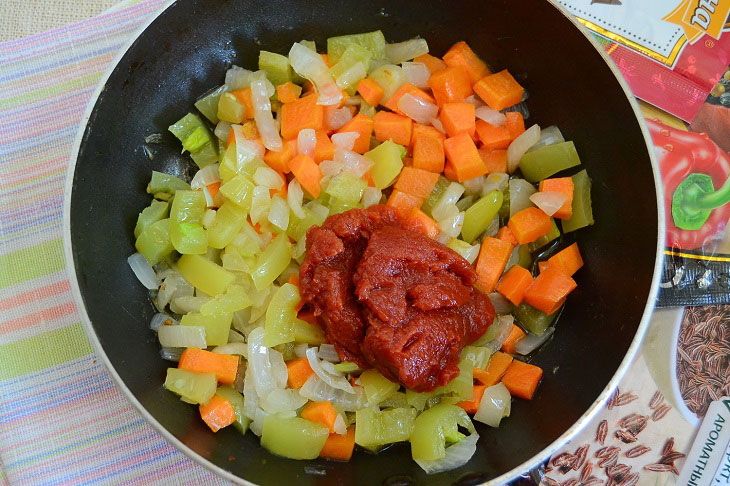 9. Sauce for chuchvara is ready.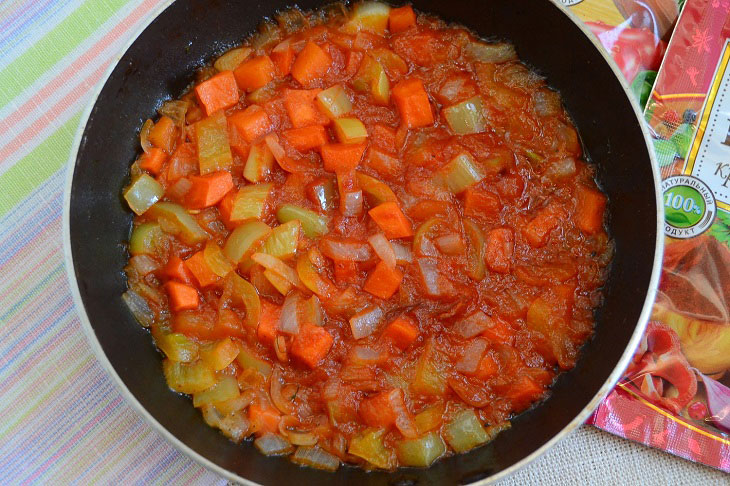 10. In a bowl or bowl, put the chuchvara boiled in broth, add fragrant vegetable sauce, herbs and a little hot broth on top. Add the amount of broth according to your desire and taste.
In the original recipe, chuchvara is boiled in broth, to which vegetable sauce is added and served with the same broth, seasoned with herbs. You can choose the cooking method that you like best. But in any case, your family will certainly be satisfied.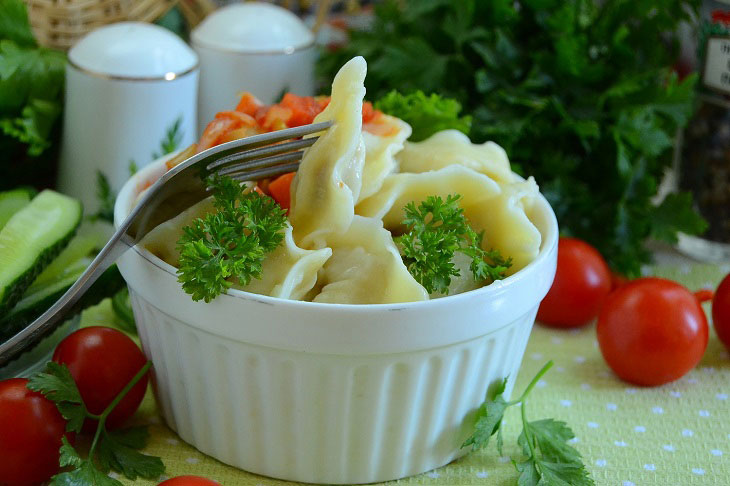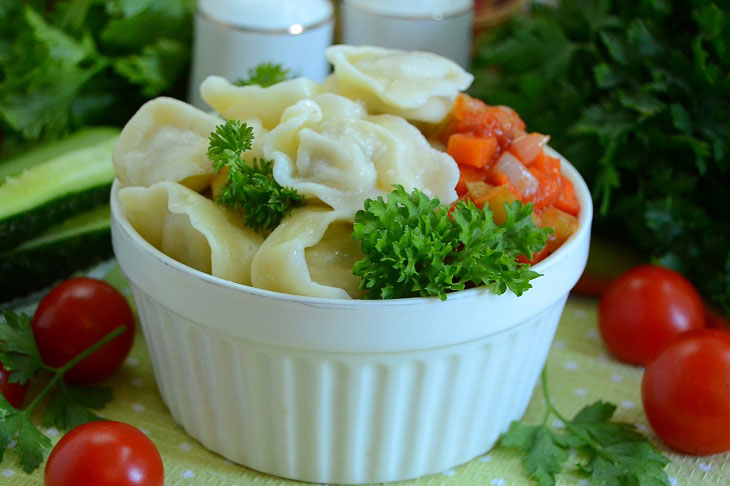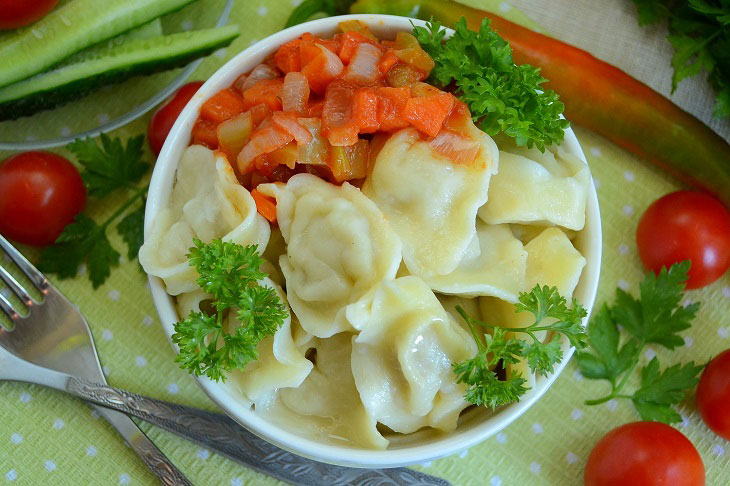 Enjoy your meal!