Today we will prepare one of the dishes of the national Azerbaijani cuisine, which is served especially often at the table when the weather is cold outside. It will be dushbara, which is small dumplings with rich meat broth.
Ingredients:
Sifted flour – 2-2.5 tbsp.
Salt – 1 tsp for the test.
Chicken egg – 1 pc.
Water for the test – up to 100 ml.
Minced beef or lamb – 200 g.
Spices – to taste.
Salt for minced meat – 1 tsp.
Chopped cilantro – to taste.
Meat broth – to taste.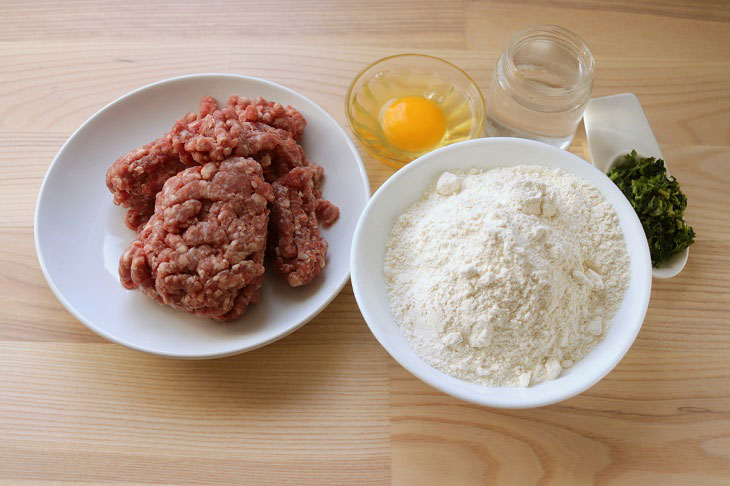 How to cook:
1. Prepare the dough for dushbara, it is close enough in consistency to our dumplings or dumplings, only denser. Send wheat flour and a pinch of salt into a deep bowl, then add a chicken egg and gradually pour water.
The dough should turn out to be dense, because after cooking, the dushbara is not removed from the broth, but served with it, as a first course.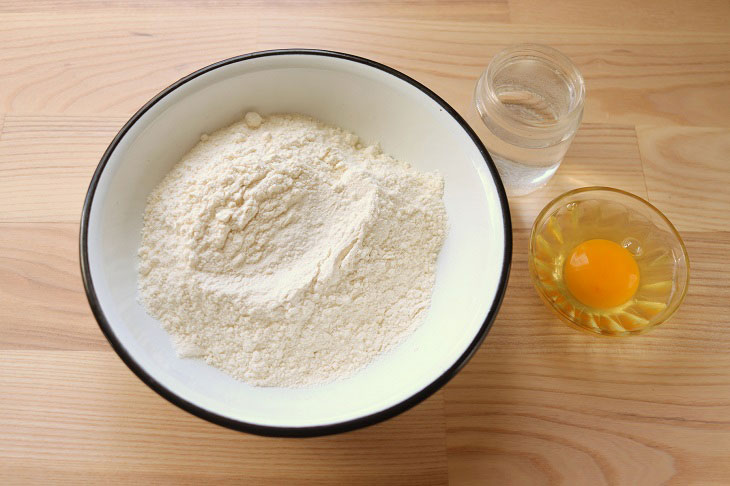 2. Prepare minced meat for dushbara. For him, you need to take fatty lamb or beef. You can combine these two types of minced meat. Alternatively, you can use veal for dushbara.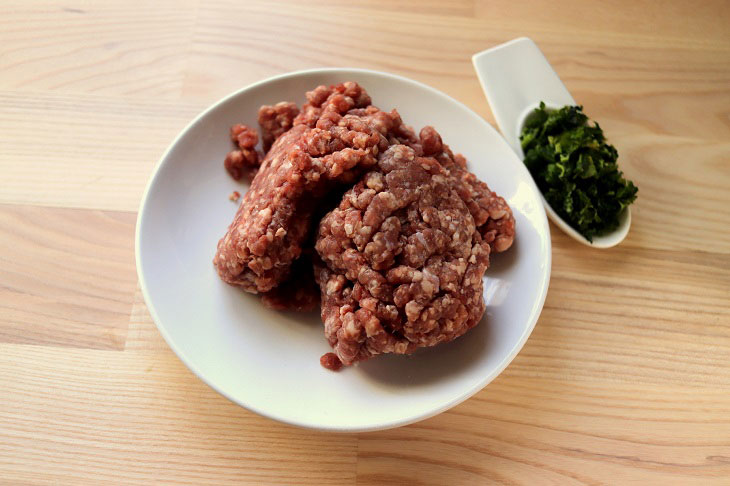 3. Minced meat must be kneaded well enough, adding salt, chopped cilantro to it. From spices, you can add dry mint, turmeric and a mixture of peppers. To make the minced meat more juicy, add a little water (50-100 ml) to it and knead well.
Instead of water, you can add grated onions.
The dough and minced meat need to stand for about 20 minutes. Wrap the dough in a bag first so that it does not dry out.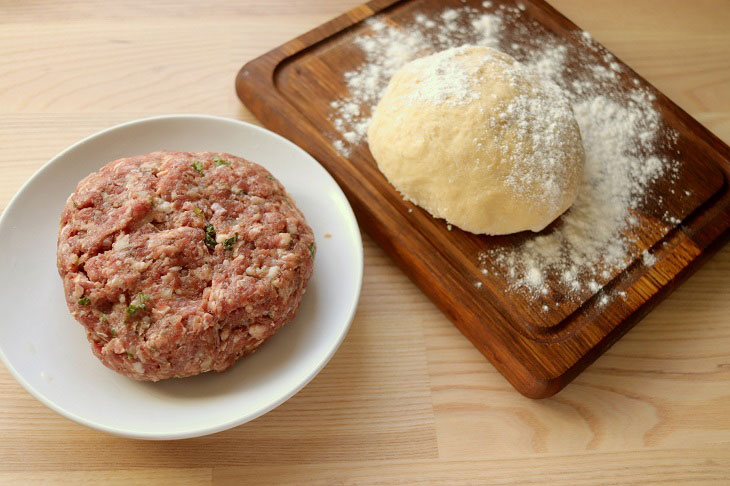 4. Dust your work surface lightly with flour. Divide the dough into two parts or leave in one piece. Roll out the dough thinly, cut into small squares.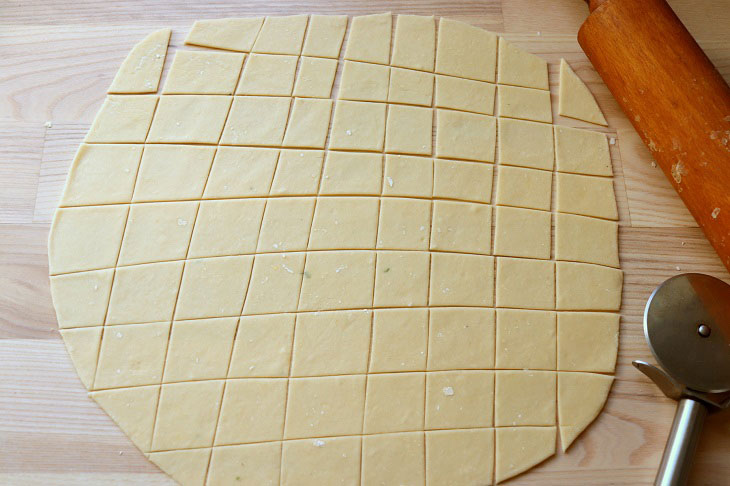 5. Moisten your hands with water and pinch off the minced meat, lay it on the dough on each piece in the center.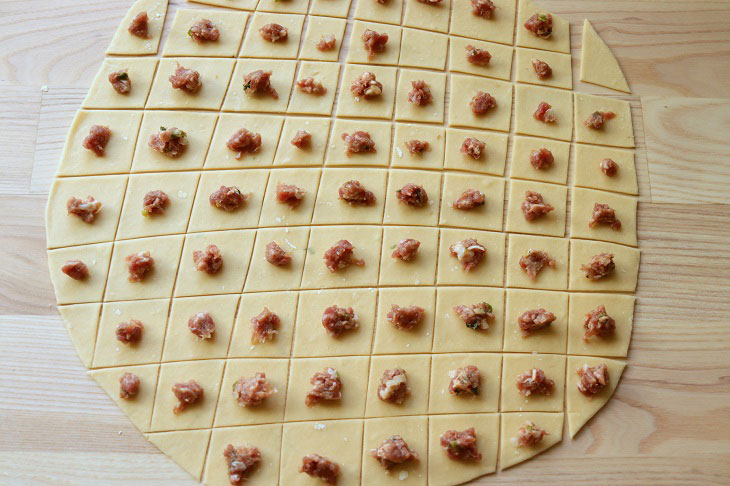 6. Form a dushbara at a fast pace, because the dough dries, and it will be difficult to glue the edges later. With your fingers, first pinch the ends of the dough so that you get a triangle with the filling inside, and then fasten the other edges of the dough.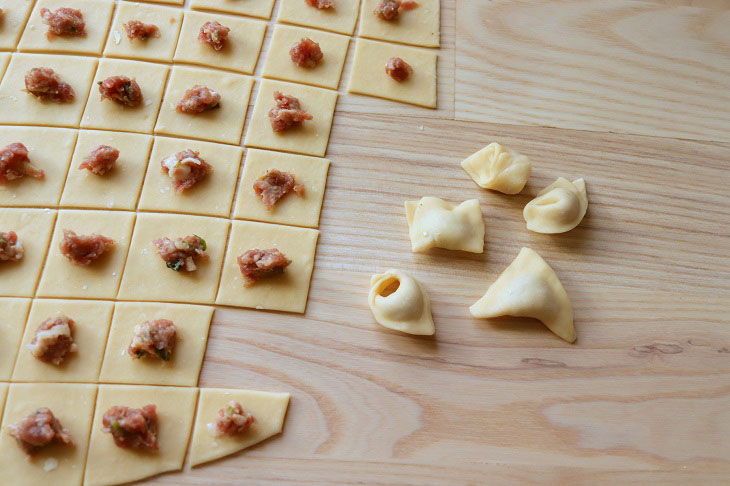 7. You get a very small "scarf" of a kind, a small dumpling. And do not worry that the first time you may not get the perfect shape.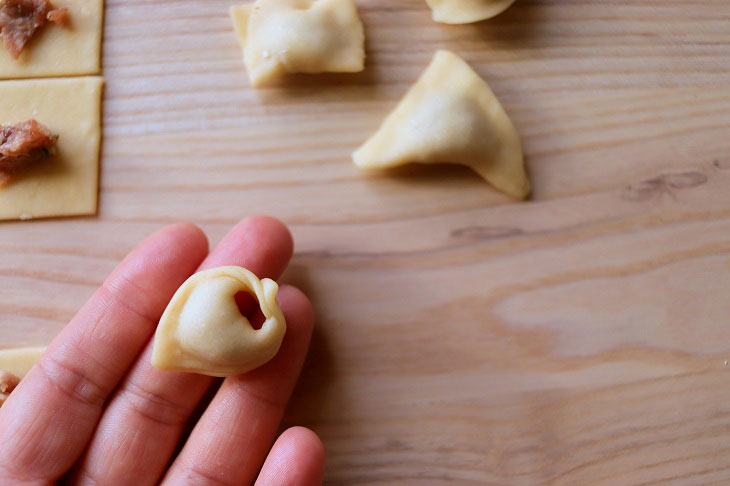 8. It is believed that the smaller the shape of these blanks with minced meat, the more ideally you have prepared dushbara. It was once believed that up to 10 pieces of dyushbara could falsely fit in the dining room.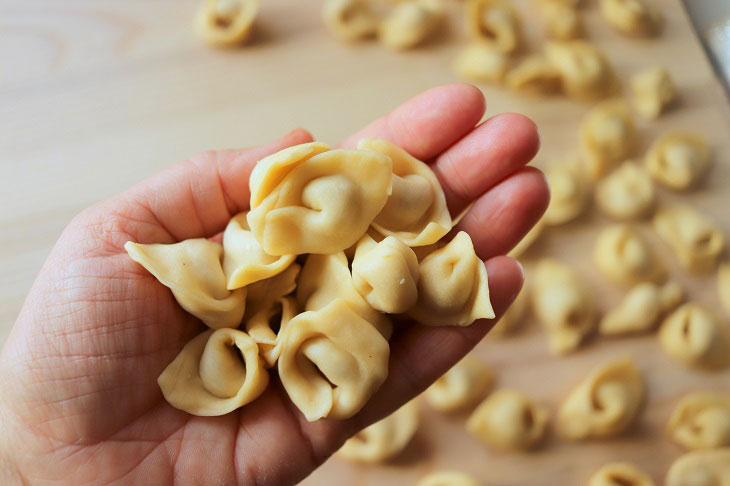 9. Pre-cook a rich beef broth, you can use chicken for this. Strain the broth and boil, boil the dushbara in it until cooked for 5-10 minutes.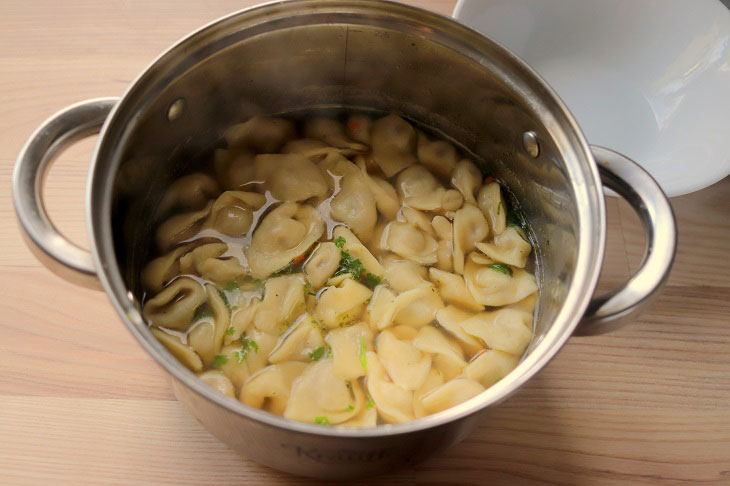 10. Serve hot in deep bowls. Sprinkle fresh cilantro on top of the dushbara to your liking.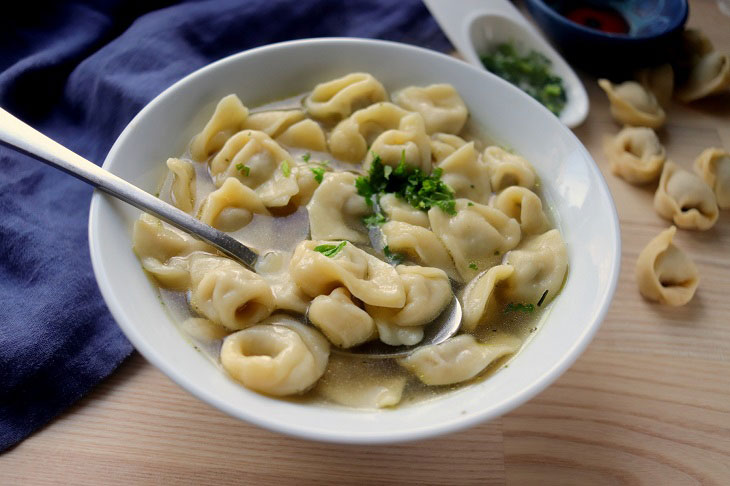 Bon appetit!