Light soup, related to Azerbaijani cuisine, captivates with its excellent taste, useful properties, delicate color palette. It successfully diversifies the everyday meal, will become the original highlight of the festive table.
The recipe for an Azerbaijani dish is based on a fermented milk product, a variety of greens, rice, and peas. Dovga will saturate the body with protein, vitamins, important trace elements, flavonoids. Greens are used in different varieties – cilantro, dill, spinach, kavar, green onions. In Azerbaijan, dovga is often served with dag keshnish, small-leaved mountain cilantro, which adds a special flavor to the dish. As a fermented milk component, kefir, unleavened yogurt, matsoni or katyk are suitable.
Traditionally aromatic dovga is served in bowls. An alternative option is serving in glasses: in this case, the dish is prepared more liquid. Sometimes dovga is supplemented with meat balls – meatballs. When hot, it will perfectly satisfy hunger on winter days, and when cold, it will refresh you in the hot summer season.
Ingredients:
Matsoni – 2 l.
Water or broth – to taste.
Round rice – 120 g.
Chickpeas (nohud) – 70 g.
Greens (cilantro, spinach, dill, green onion feathers, mountain cilantro) – 180 g.
Salt – to taste.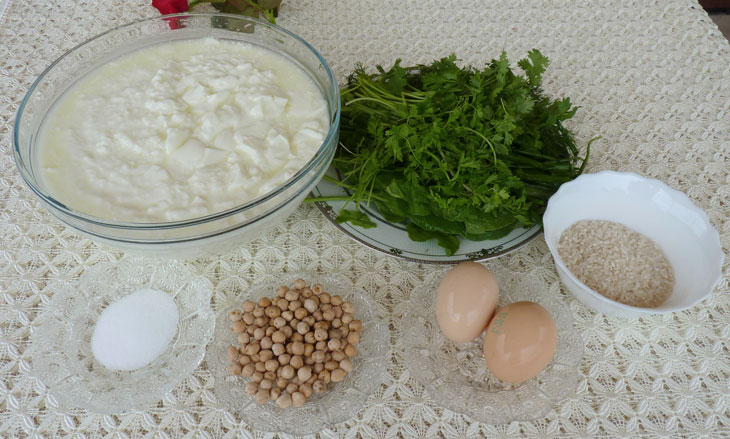 How to cook:
1. We sort out the greens, remove the withered parts, rinse thoroughly. We discuss. Soak chickpeas in cold water. It is advisable to do this in advance, swollen legumes, as a rule, boil faster.
2. Eggs removed from the shell, drive into matsoni. Stir gently using a whisk. If the matsoni is thick, add water, about 200 ml. We put the mixture on a fire of medium intensity.
An important nuance of preparing dovgi is continuous smooth stirring, which will prevent the mixture from curdling.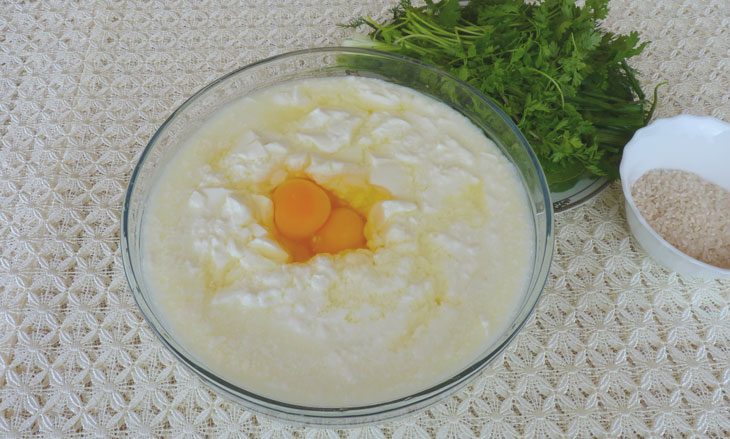 3. Boil chickpeas (about 45 minutes), then rice.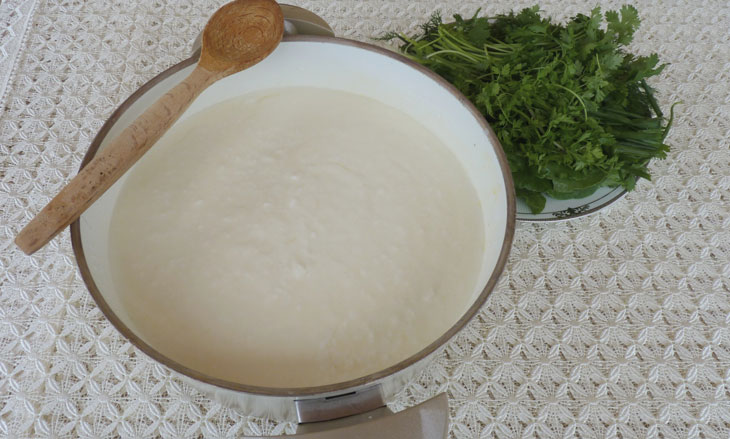 4. We cut the greens, using a sharp knife, into medium-sized segments, not too small.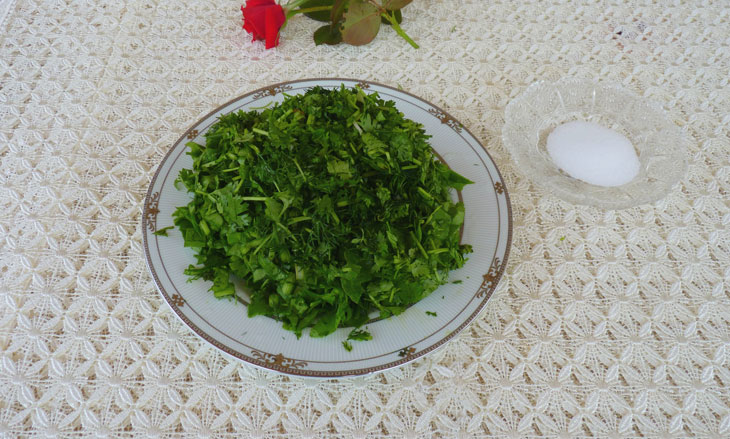 5. In the boiled kefir-milk mass, add rice, boiled chickpeas until soft, then chopped greens. Stir in a circular motion, remove from heat.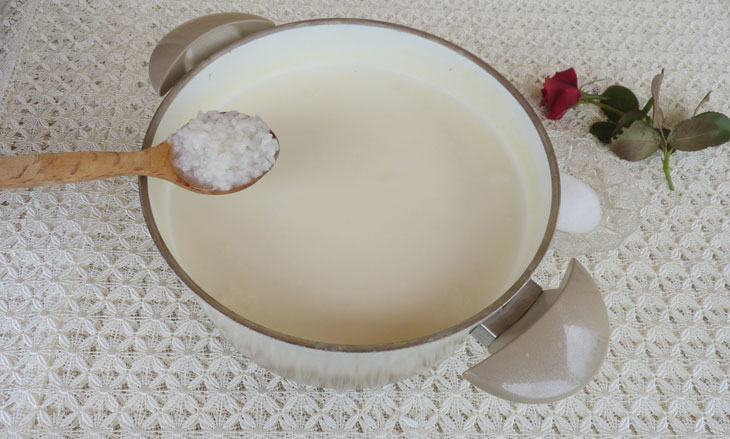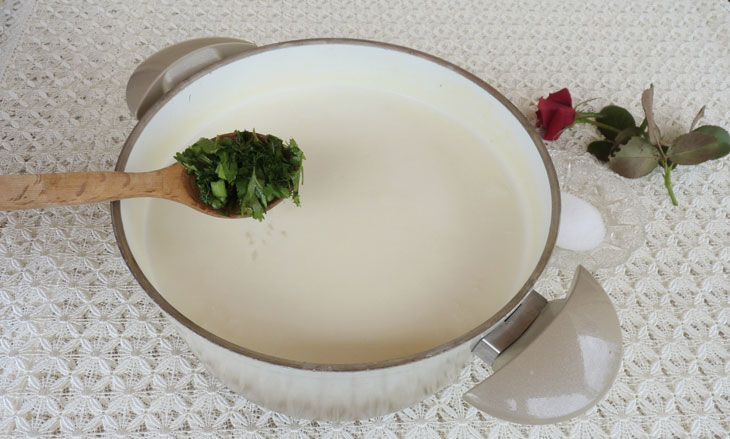 6. The final touch is to pour salt, evenly distributing it in the mixture.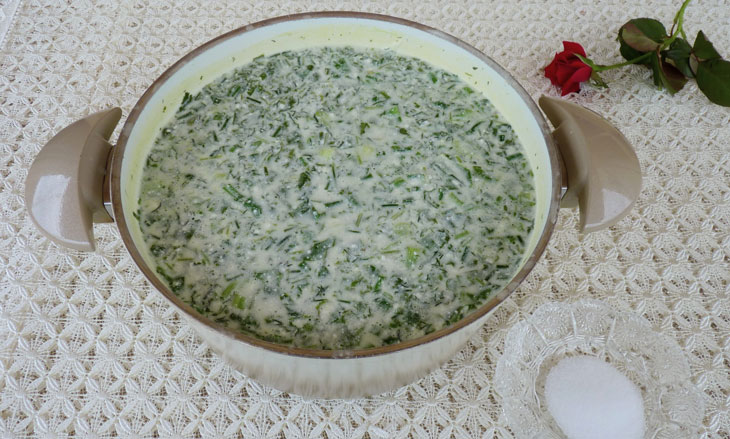 Delicious appetizing dovga, allowing you to diversify the diet, will be an excellent addition to a family meal. She will bring colorful notes of oriental cuisine to the usual menu.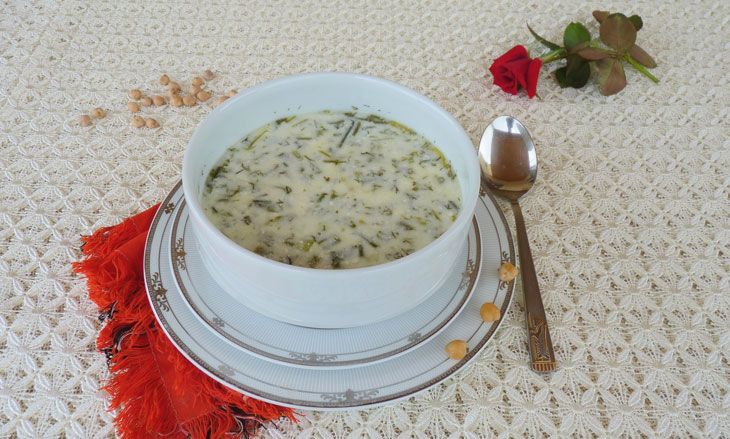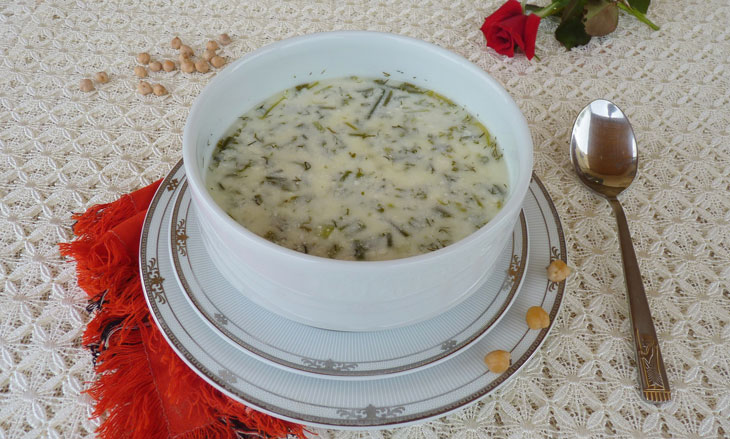 Bon appetit!