Do you want to surprise your loved ones with something unusual and tasty? Prepare a delicious egg roll with zucchini. The cooking technology is very simple and does not take much time. The recipe contains the most affordable products that are not a problem to buy in any store. The finished roll is cut into small pieces and served as a portioned snack. You can use any topping of your choice.
Ingredients:
Chicken eggs – 4 pcs.
Salt – to taste.
Ground black pepper – to taste.
Zucchini – 80-100 g.
Vegetable oil – to taste.
For filling:
Cottage cheese – 150 g.
Sour cream – 2-3 tbsp. l.
Garlic – 1-2 cloves.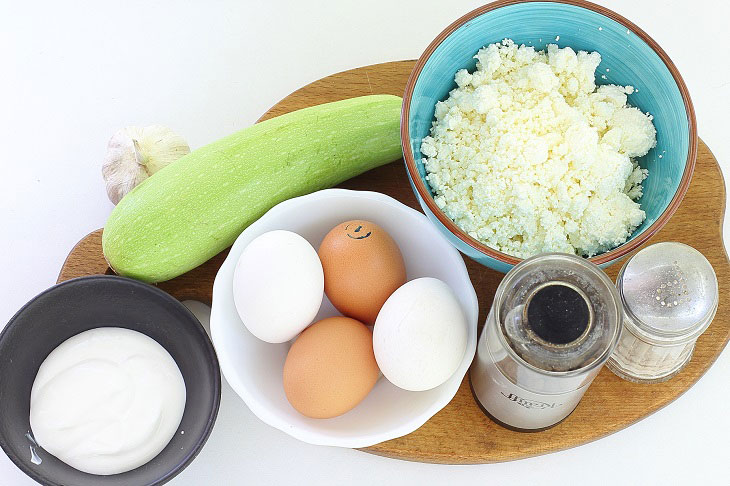 Cooking time: 40 minutes. Servings Per Container: 2.
How to cook:
1. You will need a young zucchini of a small size. Rinse well and dry with a tissue. Cut into thin slices.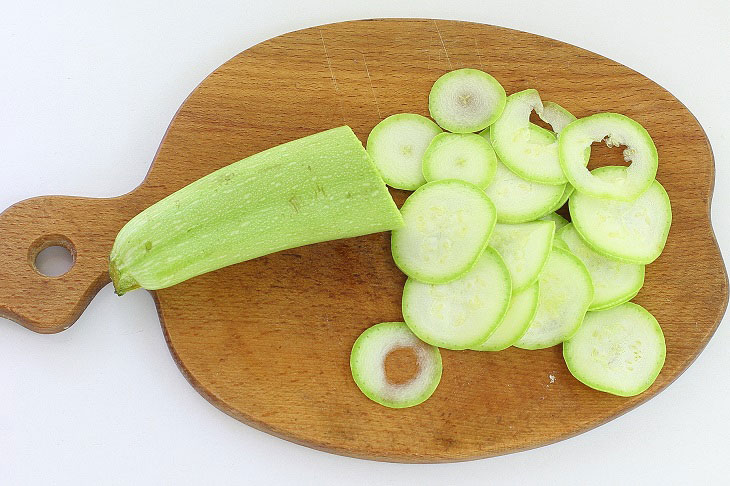 2. Prepare a 24×30 cm baking dish. You can use a regular oven tray. Line with good quality parchment. Lubricate with a little oil. Distribute the chopped zucchini in a chaotic manner.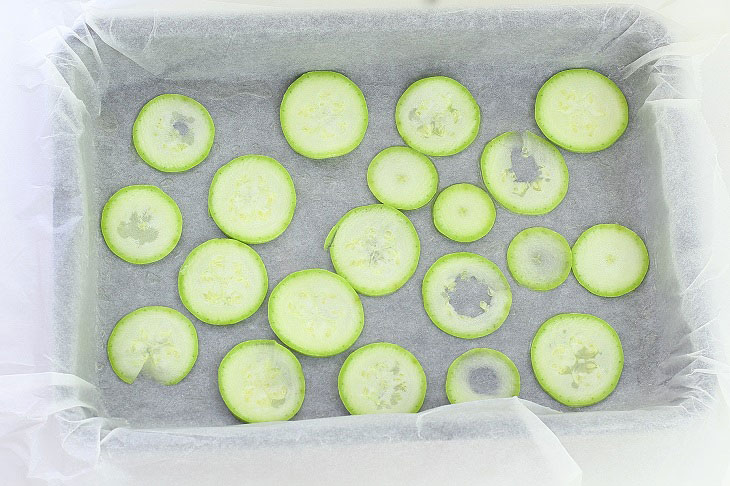 3. Break large eggs into a deep container. Before use, be sure to rinse and dry them with a napkin. Add salt and pepper to taste. You can take additional spices, at your discretion. Whisk with a fork until smooth.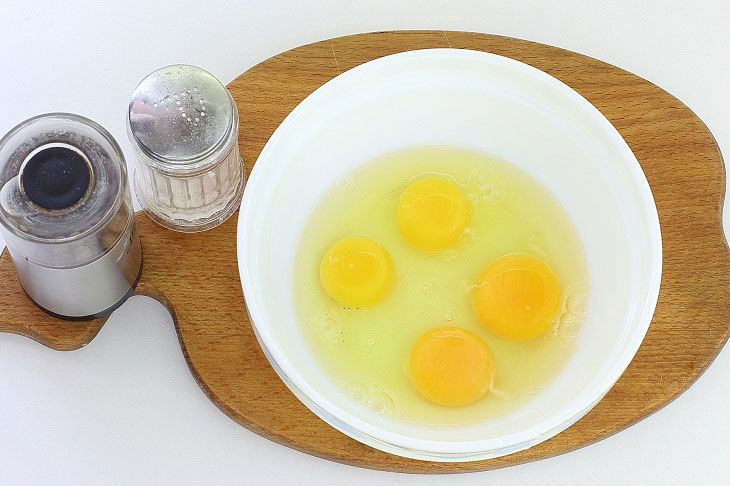 4. Spread the egg mass over a layer of zucchini. Preheat the oven to 180 degrees. Send to a hot oven for 10-15 minutes. Baking time depends on the power of your equipment.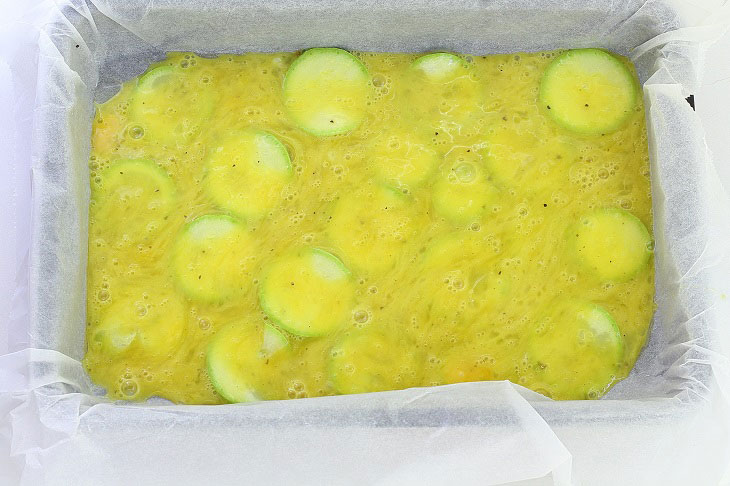 5. Remove the finished omelet from the oven and cool slightly.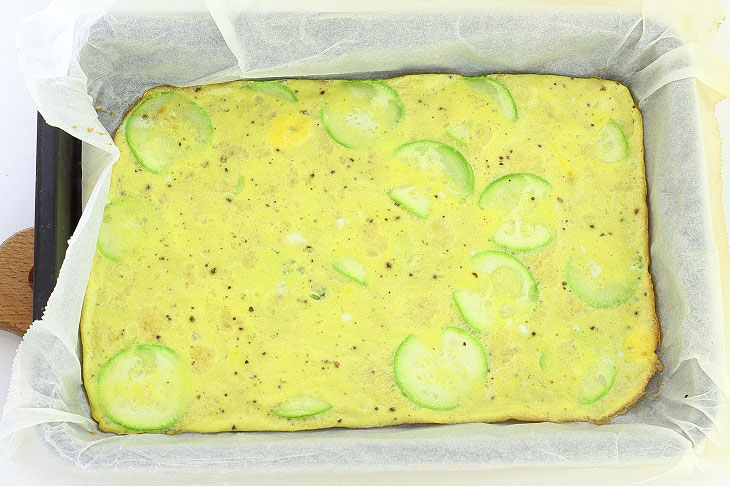 6. In the meantime, prepare the filling. Mix cottage cheese of any fat content with sour cream. Adjust the amount of sour cream to your liking.
The curd mass should not be too liquid.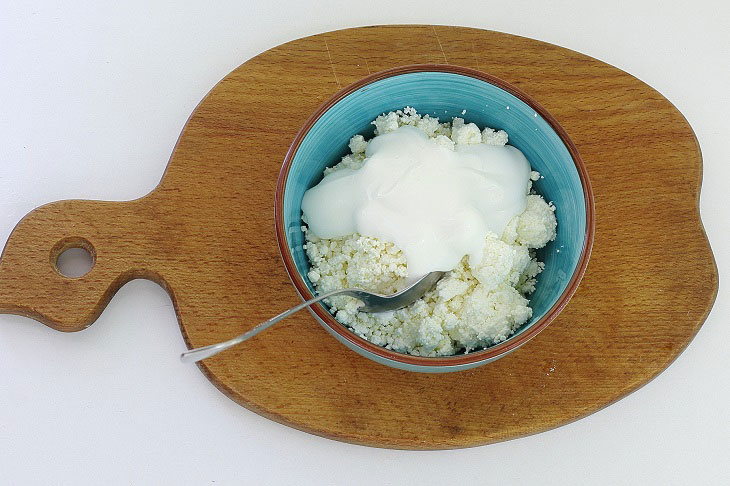 7. Peel the garlic cloves and run through a garlic press. Add to curd. Season to taste with ground pepper and salt. Stir.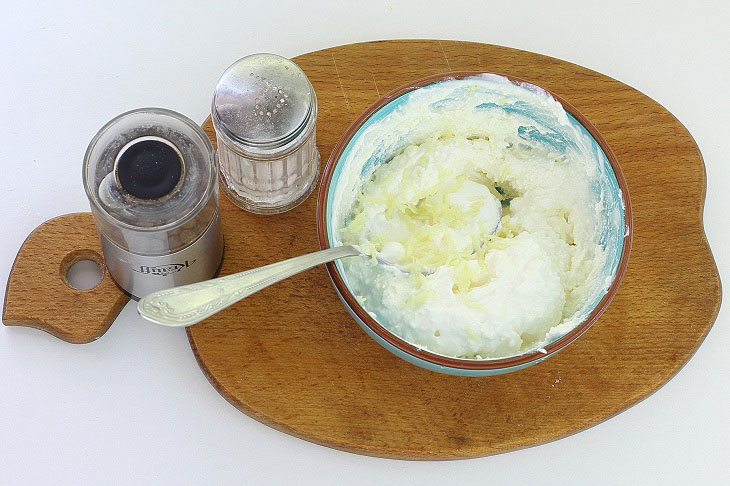 8. Spread the curd filling in a thin layer on the omelet layer.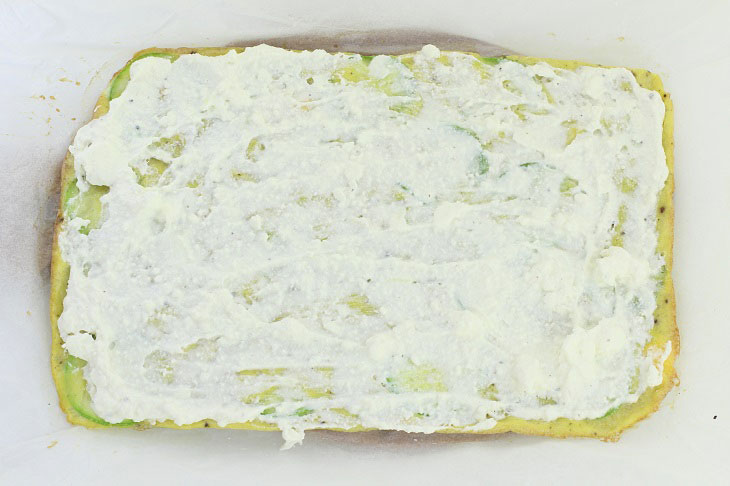 9. Gently roll into a roll. Wrap in foil or parchment and refrigerate for 30-60 minutes. After that, take it out and cut into portions.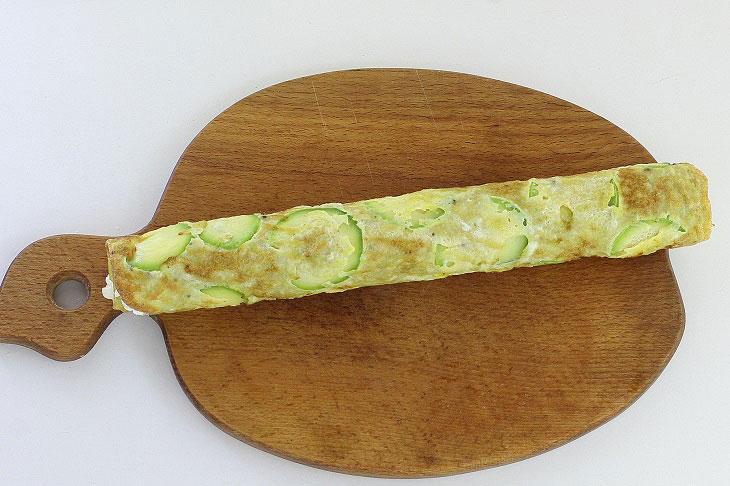 Egg roll with zucchini is ready. Serve to the table.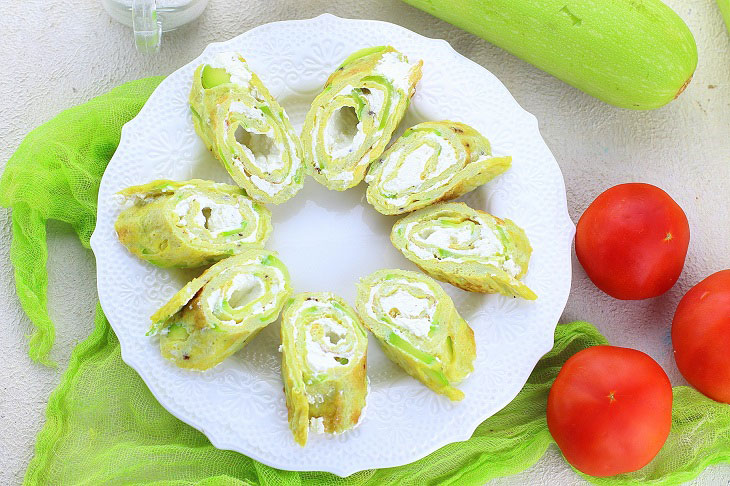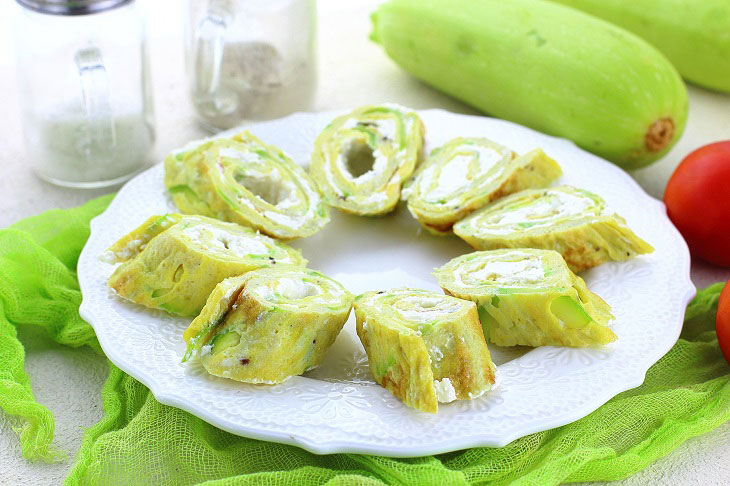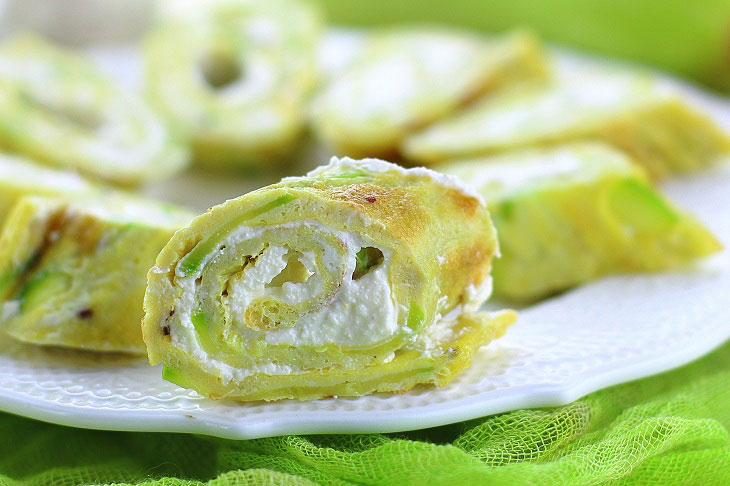 Enjoy your meal!