Pickled cabbage Ogonyok is spicy and tasty. This is a versatile appetizer that can diversify the lenten menu or come in handy at any other time, as an addition to a side dish or meat. The name of the snack corresponds to the set of spices that make up the marinade. You can make the vegetable spicy or as hot as possible – a matter of personal preference.
In addition to the main ingredient, carrots, sweet or hot peppers, turnips can be included in the composition.
Ingredients:
White cabbage – 300 g.
Carrot – 1 pc.
Garlic – 2-3 cloves.
Water – 500 ml.
Vegetable oil – 4 tbsp. l.
Sugar – 1.5 tbsp. l.
Carnation – 4-5 umbrellas.
Salt – 1 tsp (no slide).
Coriander – 1 tsp (no slide).
Table 9% vinegar – 2 tbsp. l.
Red ground pepper – ½ tsp
How to cook:
1. In order to finely chop the cabbage, you need to take a very sharp knife with a thin blade. Wash the vegetable first, remove dried or damaged leaves. Shred the cabbage and put it in a deep bowl.
If the cabbage is tough, you can mash it with your hands with a pinch of salt.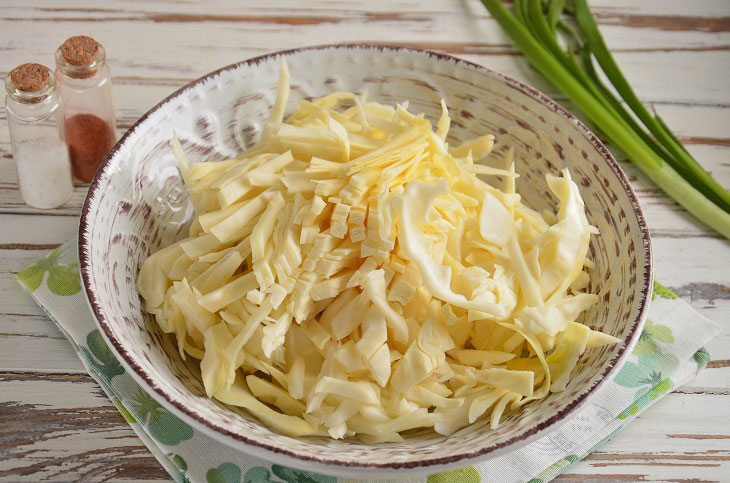 2. Peel fresh carrots with a vegetable peeler, wash and chop – you can use a Korean grater, you can grate on a regular grater, or you can chop finely.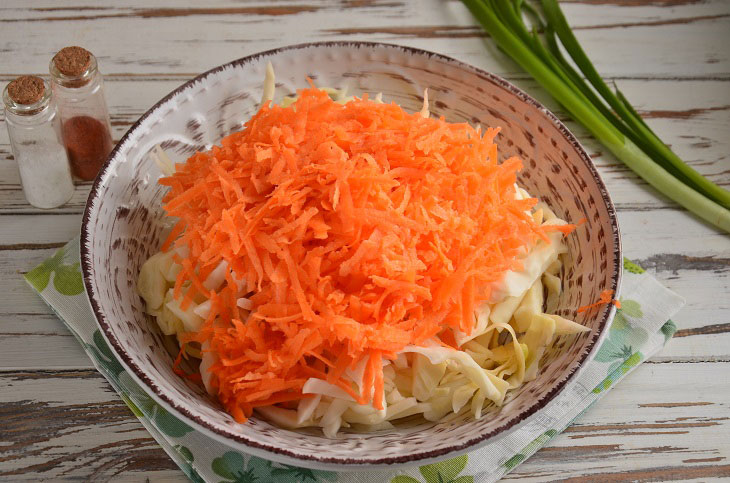 3. Peel the garlic cloves, cut into thin plates or pass through a special press. Add to vegetables.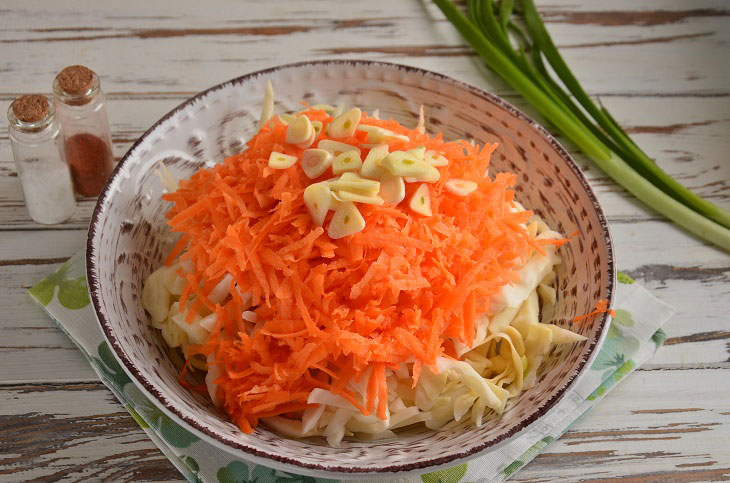 4. Mix everything well. Now you need to prepare the marinade.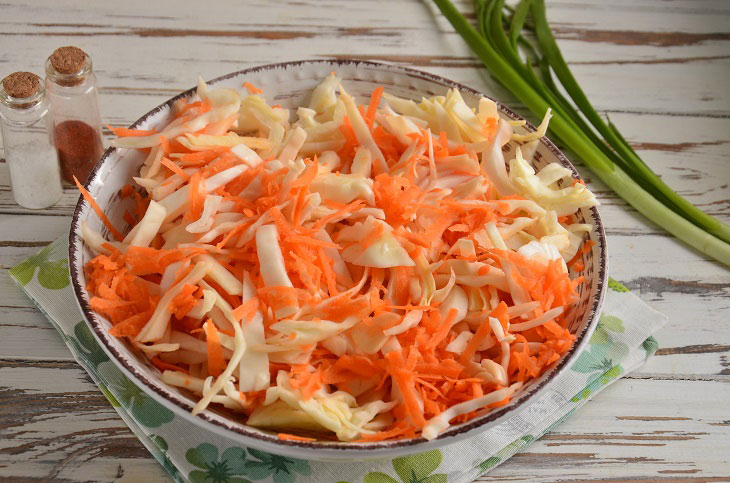 5. In a small saucepan or bowl, mix granulated sugar, table salt, cloves and ground coriander.
Red ground pepper can be added immediately, or at the very end.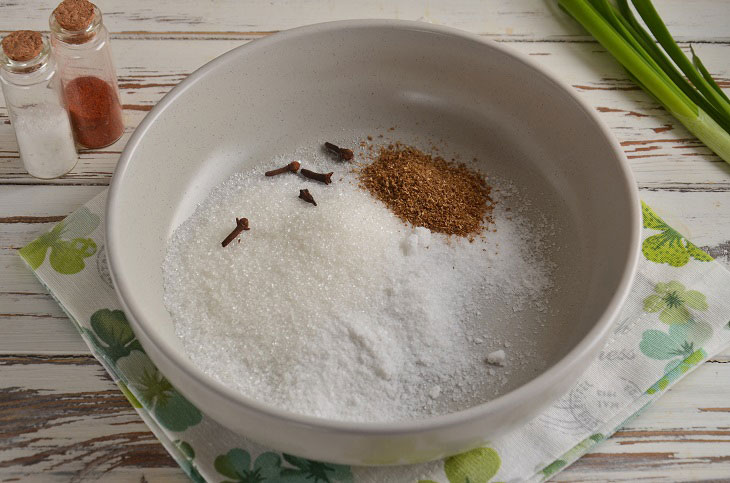 6. Pour half a liter of boiling water into a bowl and stir for a couple of minutes so that the sugar and salt crystals are completely dissolved. If desired, the marinade can be brought to a boil on the stove.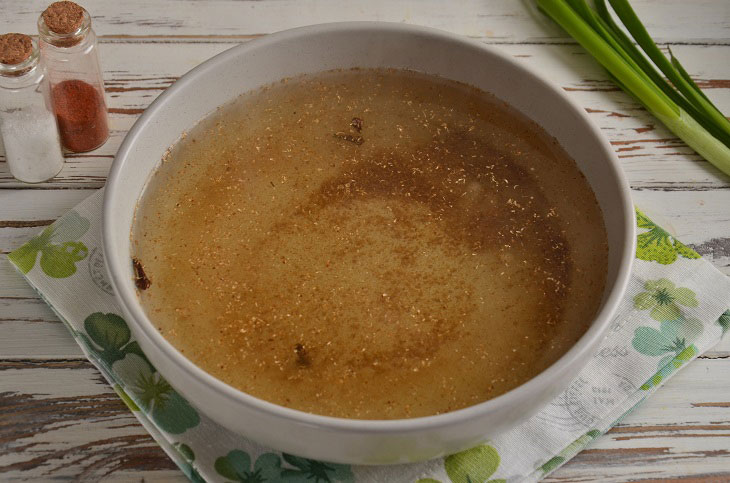 7. When the water has cooled, you need to pour refined oil and table vinegar into the bowl. If desired, you can use apple cider vinegar, but only natural.
8. Arrange the cabbage in jars (leave some space on top) or send in a large container.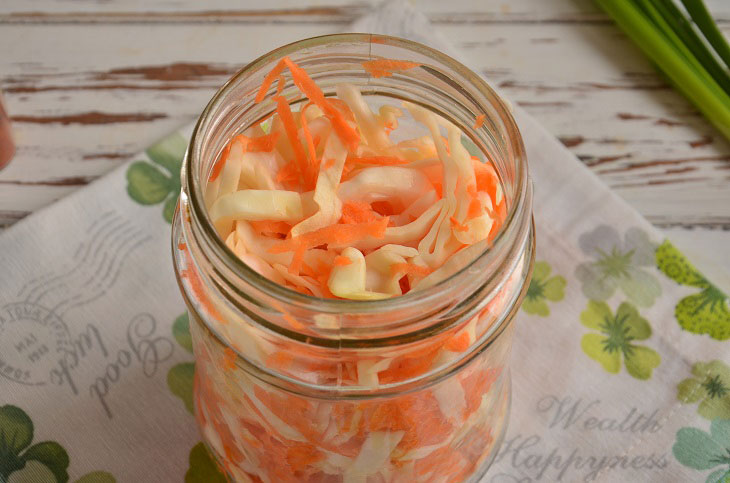 9. Lightly tamp, and then pour in the marinade so that it covers the vegetables.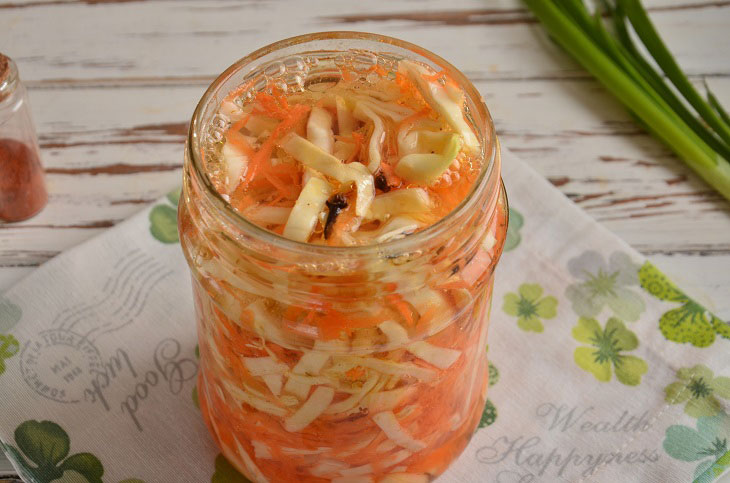 10. Add red ground pepper to taste.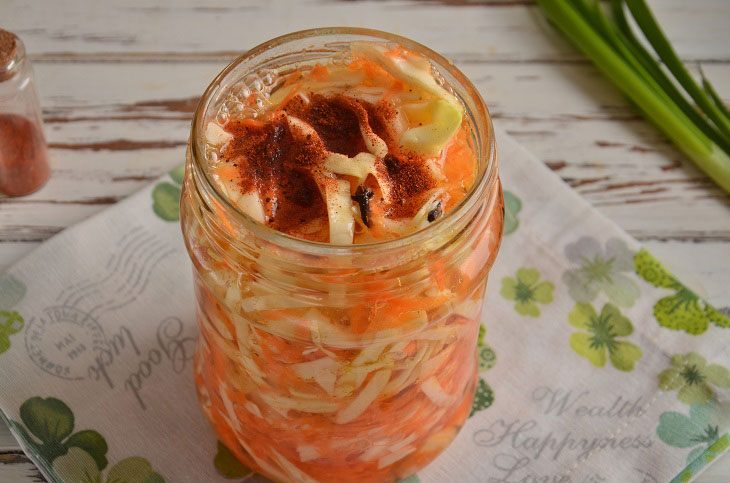 11. Let the cabbage stand on the table for a couple of hours, then put it in a cold place for a day or two.
Spicy vegetable appetizer is ready.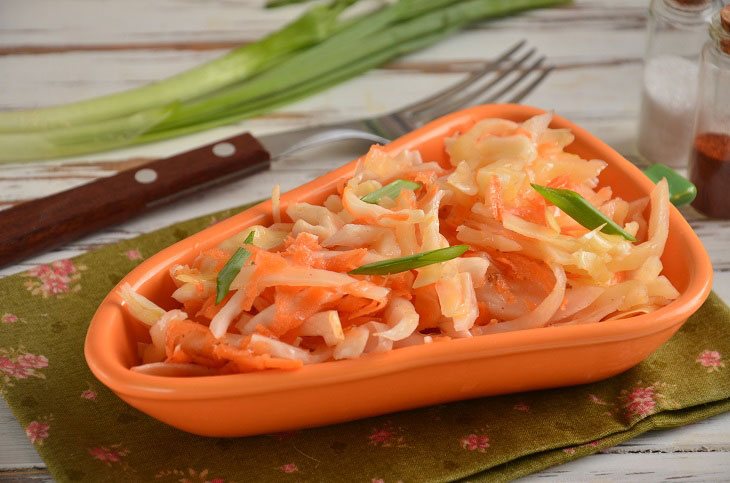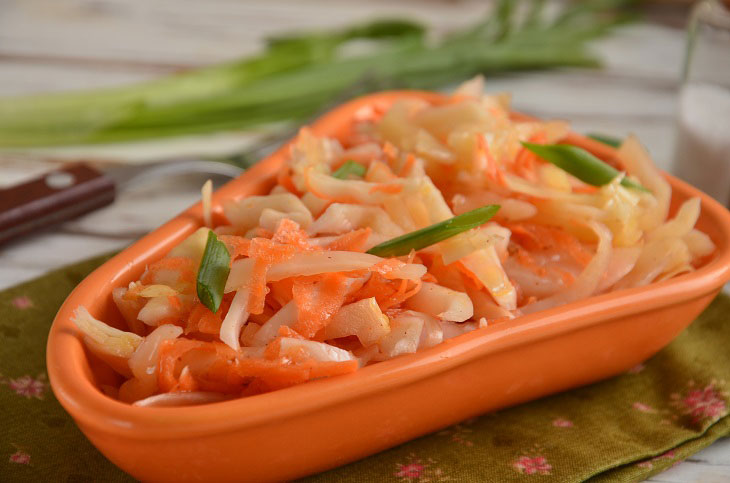 Enjoy your meal!