Eggplant acecils are an unusual recipe made from simple and affordable products, which can now be safely made without spending a lot of time and effort on it. They can be served immediately, although many people like vegetables cold. Yes, and there is an advantage in this, because after standing, the vegetables are perfectly saturated with all the added spices and become more refined and unique in taste. When choosing eggplant, it is better to take not overripe vegetables, it is also desirable that they be homemade.
What will acecils be combined with? There can be no single answer here, since it all depends on your taste preferences. So, for example, they can be safely served both as an independent vegetable delicacy, and as an addition to side dishes. Well, it's up to you to decide which side dish to stop on. It can be buckwheat, and pasta, and so on. Also, this kind of appetizer will be a great addition to any meat dishes.
Ingredients:
Eggplant – 4 pcs.
Onion – 1 pc.
Salt, pepper – to taste.
Vegetable oil – for frying.
Vinegar – 10 ml.
Suneli hops – about 1 tsp.
Garlic is a clove.
Walnuts – a few pieces.
Sauce narsharab or any other – to taste.
How to cook:
1. So, cut the eggplant into circles that are not thick in thickness.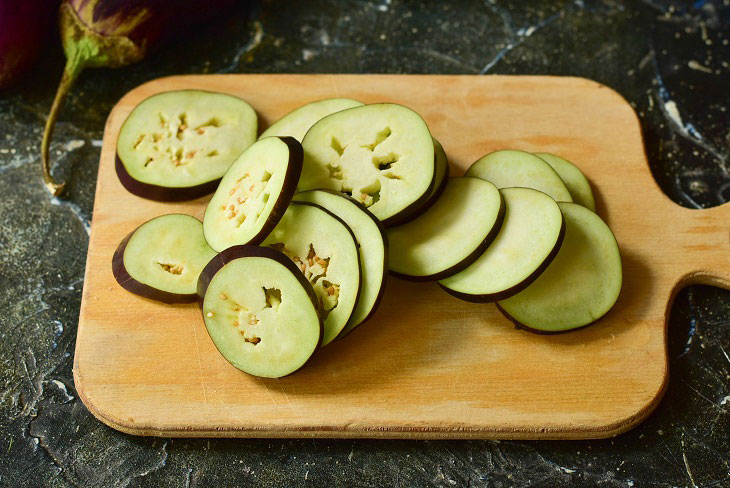 2. After that, put them in a pan, in which be sure to heat the vegetable oil.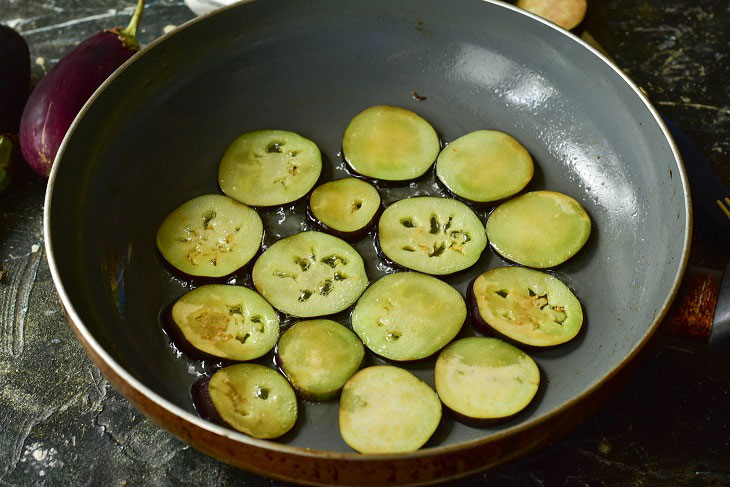 3. Fry the vegetables until soft and put them on the cutting board.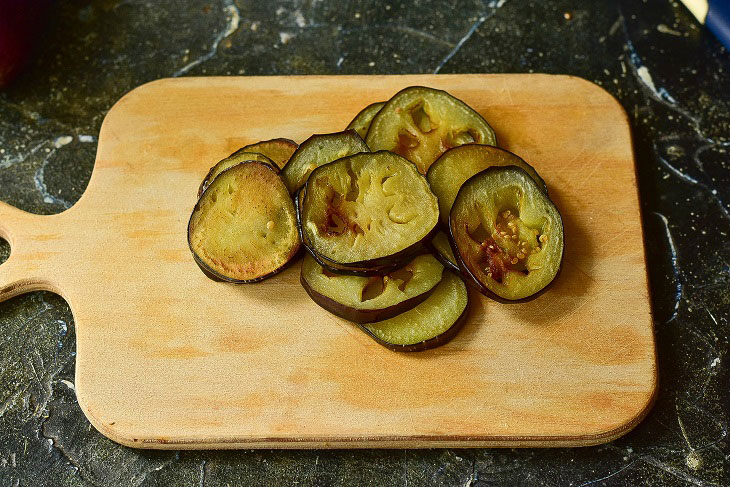 4. Cut them up.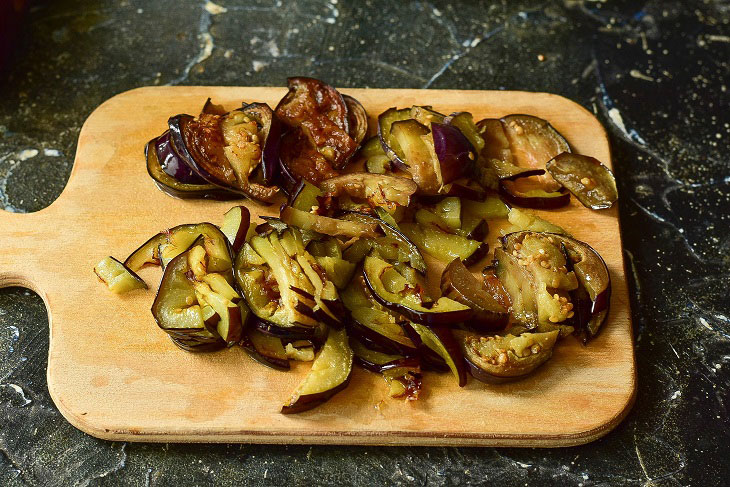 5. Chop the garlic, onion and chop the nuts.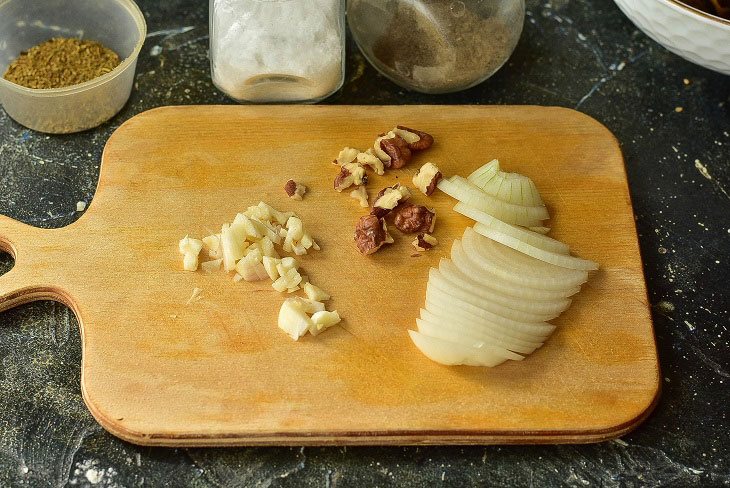 6. Place chopped fried eggplant in a bowl. Add onions, nuts, garlic, salt and other spices.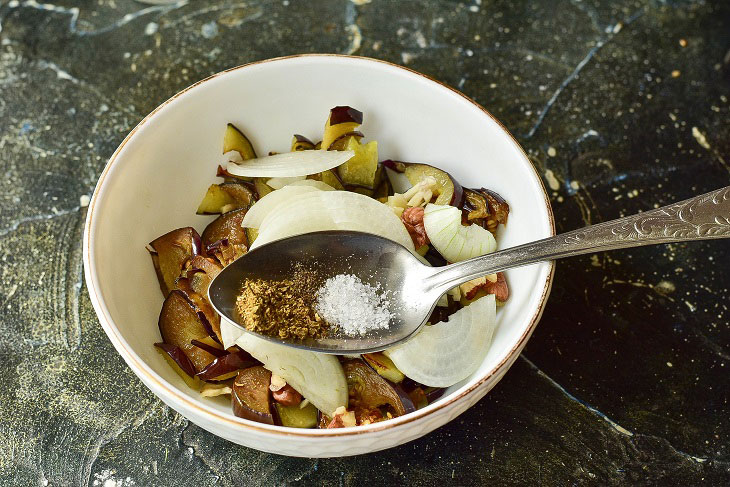 7. Pour in the vinegar.
You can use apple cider vinegar instead of the usual 9%, if it is available.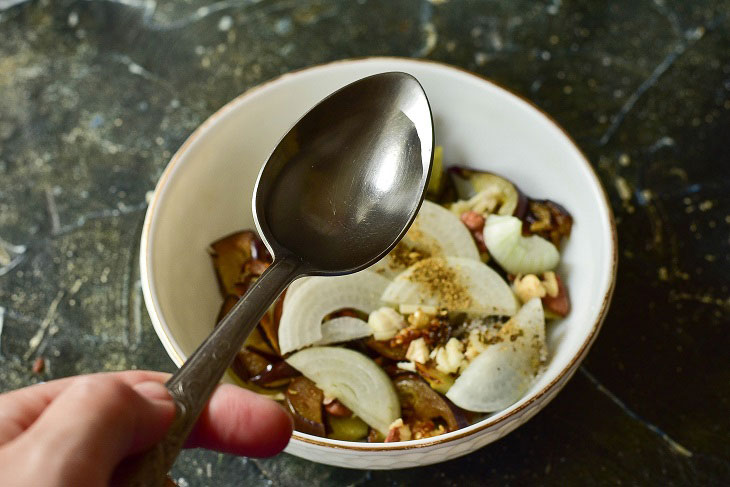 8. Now add sauce. Mix well.
You can try the appetizer. If in your opinion there is not enough salt or some spices, you can safely add them. The same goes for vinegar and sauce.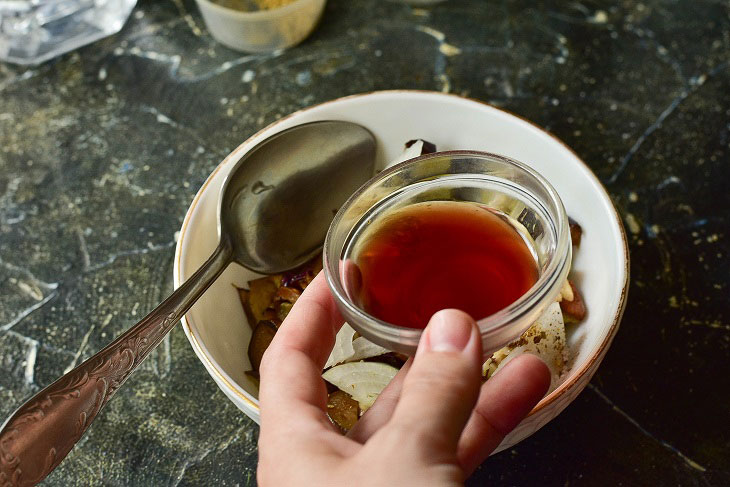 9. You can leave the vegetables to stand for a while. So acecil will come out more refined in taste.
As you can see, the recipe was not difficult, so be sure to use it.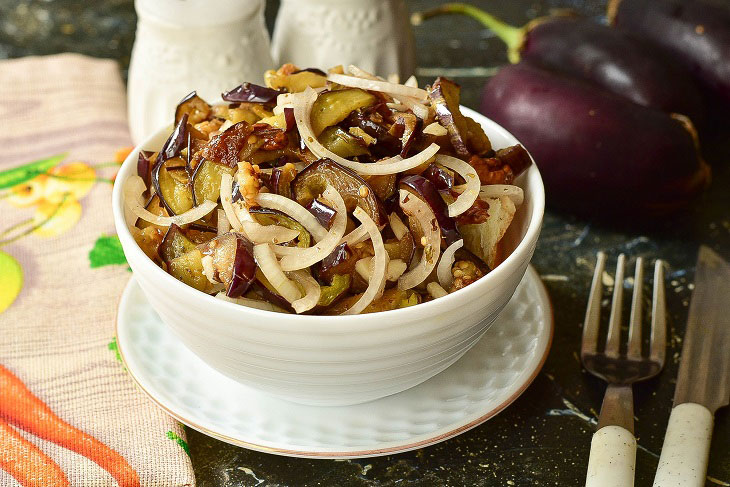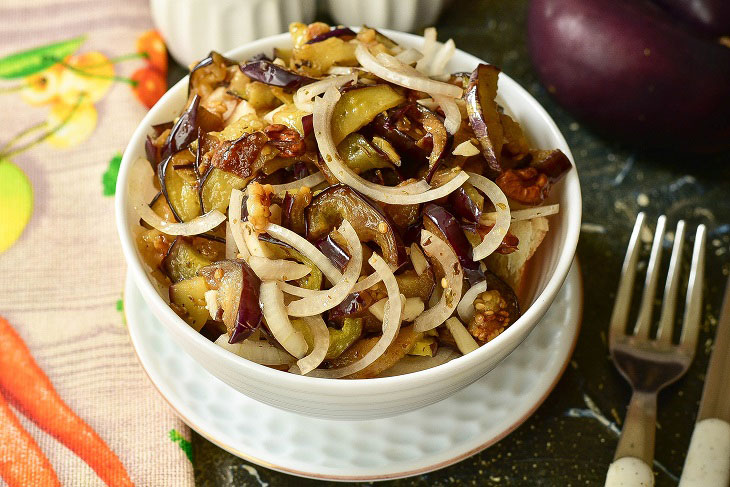 Bon appetit!