Potato chests are not only a very tasty and satisfying dish, but also quite unusual in appearance. That is why it can be safely prepared on the festive table.
As a filling for potatoes in this recipe, potato pulp, sour cream and garlic were used, grated hard cheese was laid out on top. However, you can safely make stuffing from mushrooms, meat, sausages, bell peppers and other ingredients. Potato chests should be baked in the oven, however, be sure to boil the vegetables first. They are best served hot, but they are also delicious cold.
Ingredients:
Potatoes are medium in size (young potatoes can be used) – 3 pcs.
Garlic – 0.5 cloves.
Hard cheese – 60 g.
Salt – to taste.
Sour cream or mayonnaise with any percentage of fat content – 1 tbsp. l.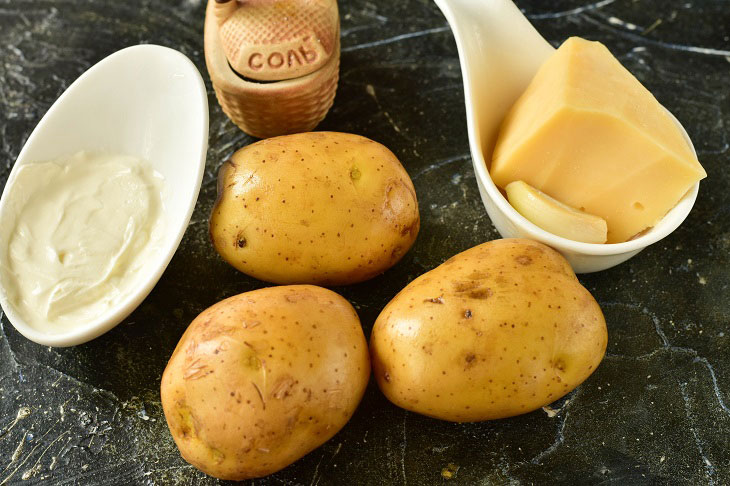 How to cook:
1. Wash the potatoes very well, put them in a ladle, fill with water so that it completely covers it. Add a pinch of salt and put the ladle on the fire. Boil vegetables for 30 minutes, note the time after the water boils.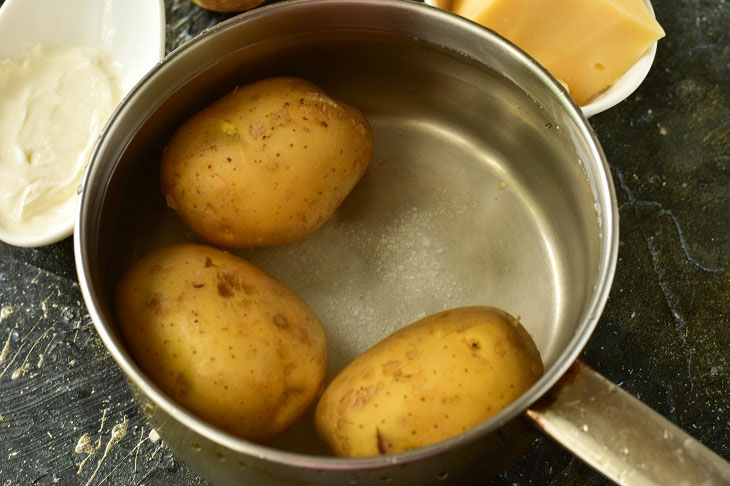 2. Then let the potatoes cool, cut off the top. Using a teaspoon, carefully scoop out the center. Be careful not to damage the vegetables.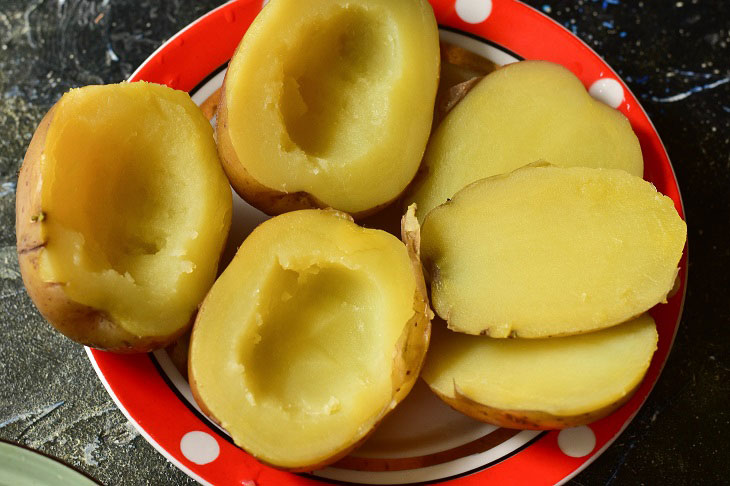 3. Put it in a deep bowl, put sour cream or mayonnaise.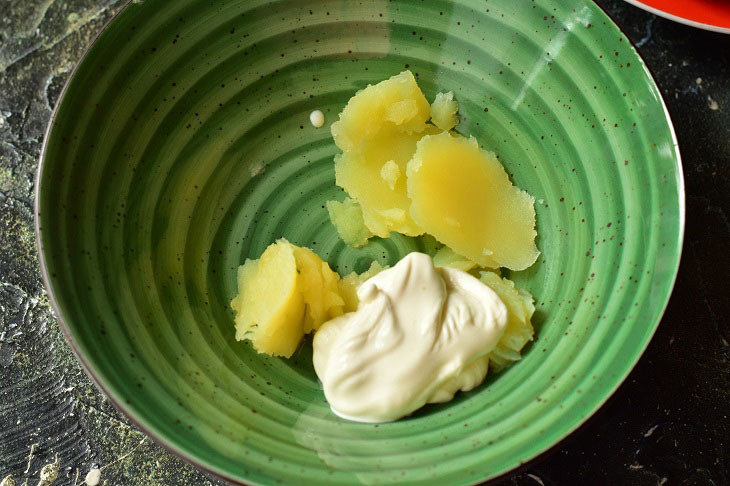 4. Add chopped garlic, or you can not add this ingredient at all. Mix the stuffing very well.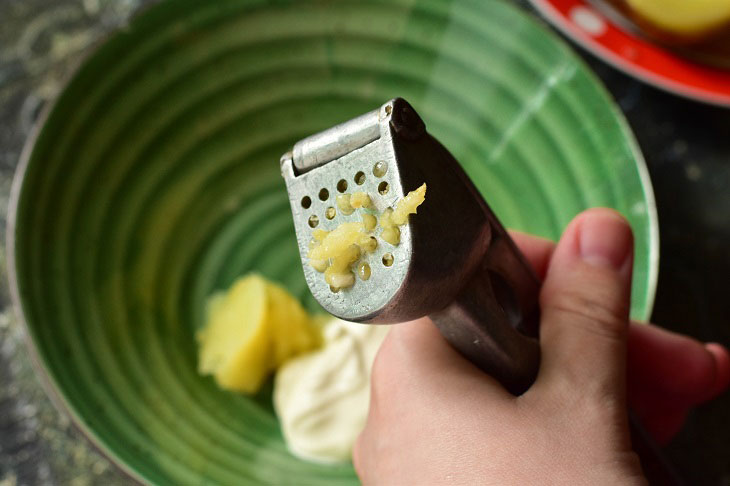 5. Fill the indentations of the potato with the prepared stuffing.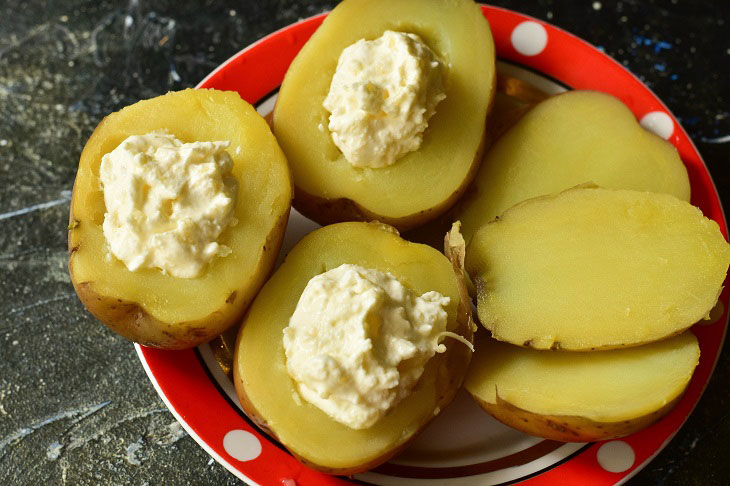 6. Grate hard cheese on a fine grater.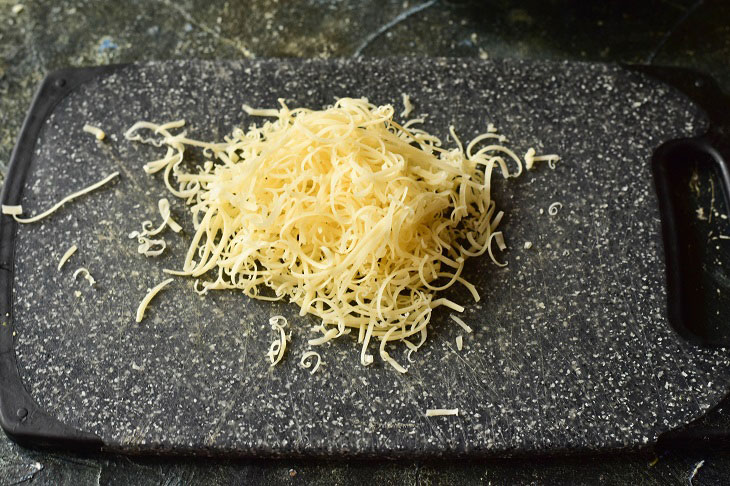 7. Put it on top of the filling, just do not overdo it with its quantity.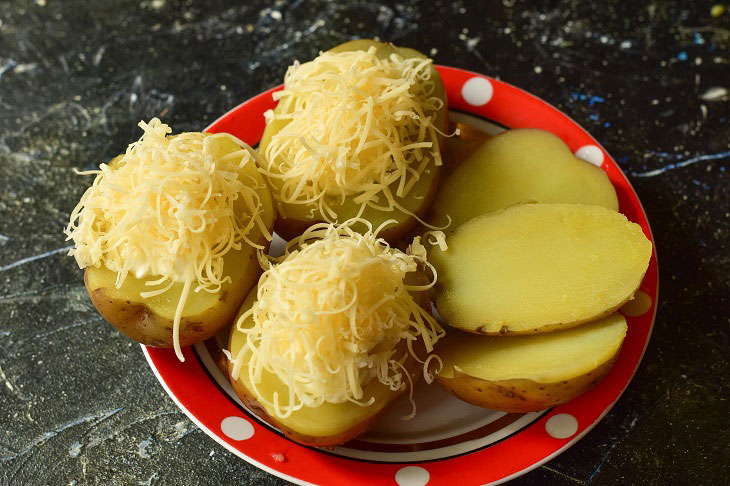 8. Send the potato chests to the oven preheated to 190 degrees for 30 minutes. Set the baking temperature to 190 degrees.
Put the finished chests on a beautiful dish, and boldly serve them to the table. To make them look even more original, put cut potato caps on top.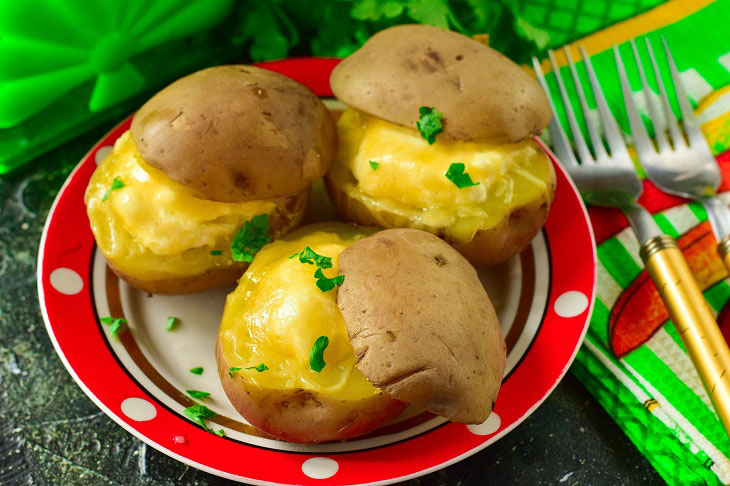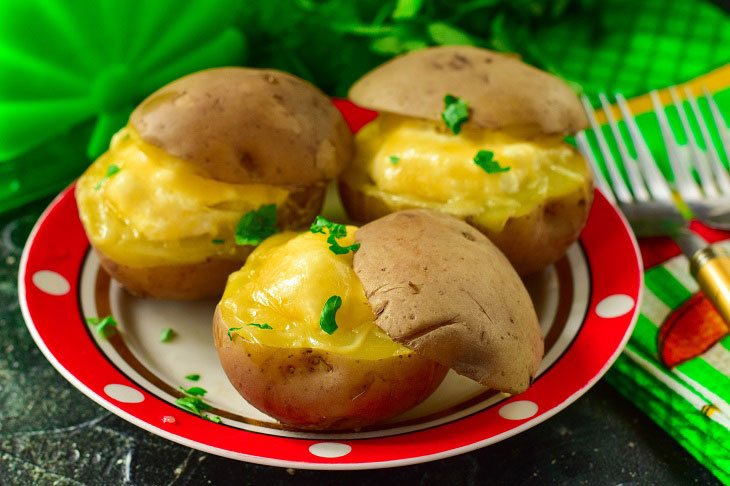 Enjoy your meal!