Eggplant baked in the oven with cheese is a delicious snack that can be prepared both for every day and for a festive table and even a picnic. Vegetables are soft and juicy inside with a crispy cheese crust.
Ingredients:
Eggplant (small) – 4 pcs.
Salt – 0.5 tsp + for cooking vegetables.
Breadcrumbs – 3 tbsp. l.
Hard cheese – 80 g.
Garlic powder – 0.5 tsp.
Ground paprika – 0.5 tsp.
Ground black pepper – 0.25 tsp.
Vegetable oil – 3 tbsp. l.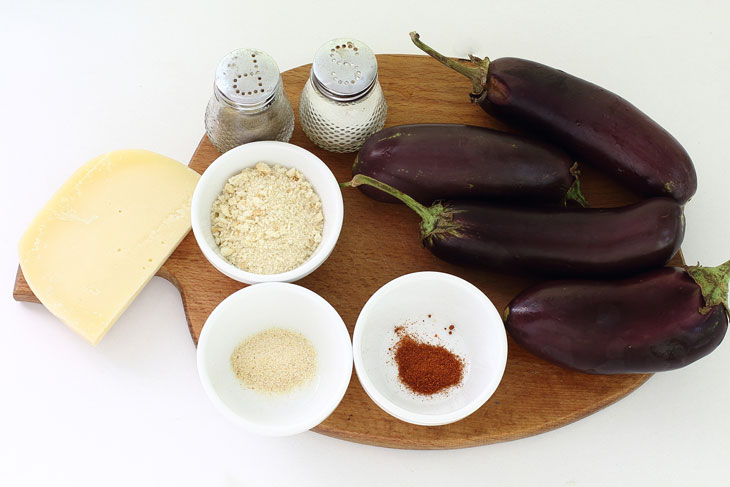 How to cook:
1. Eggplants buy dense to the touch, without mechanical damage and signs of deterioration. Various varieties will do. Rinse the vegetables well, cut the tails on both sides. Cut into two halves. Make shallow cuts in the flesh of the vegetables.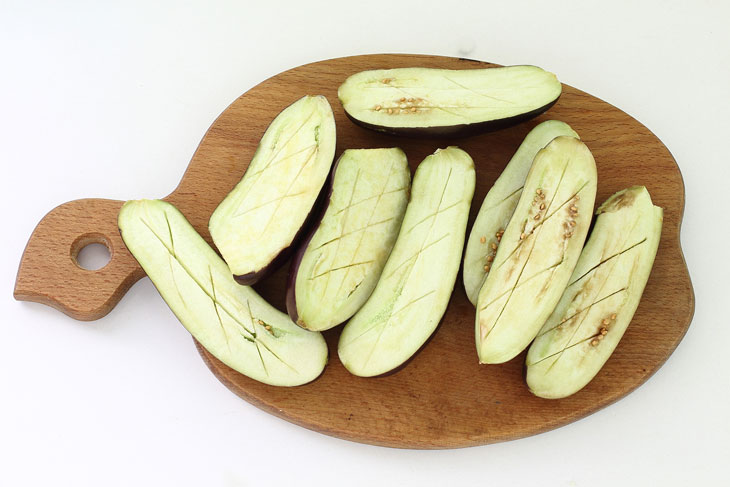 2. Boil enough water in a suitable saucepan. Pour in some salt. Dip the prepared eggplants. Bring to a boil and cook for 4-5 minutes. If the vegetables are large, increase the cooking time slightly.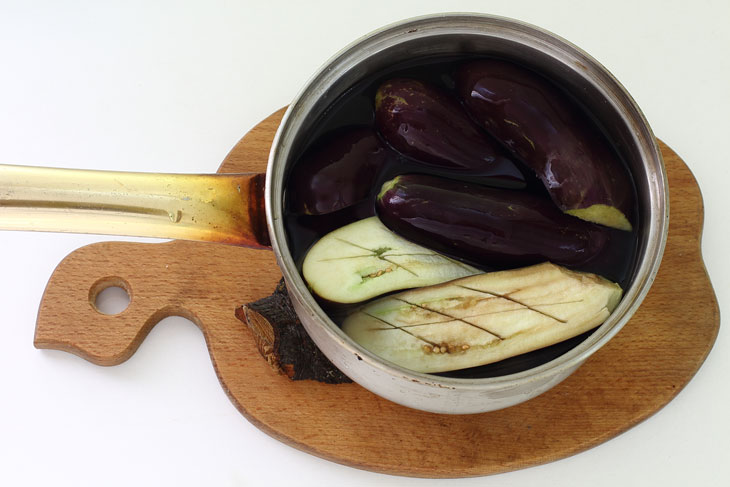 3. Throw the boiled eggplants in a colander and immediately rinse with cold water. Leave for 15-20 minutes to drain all the liquid.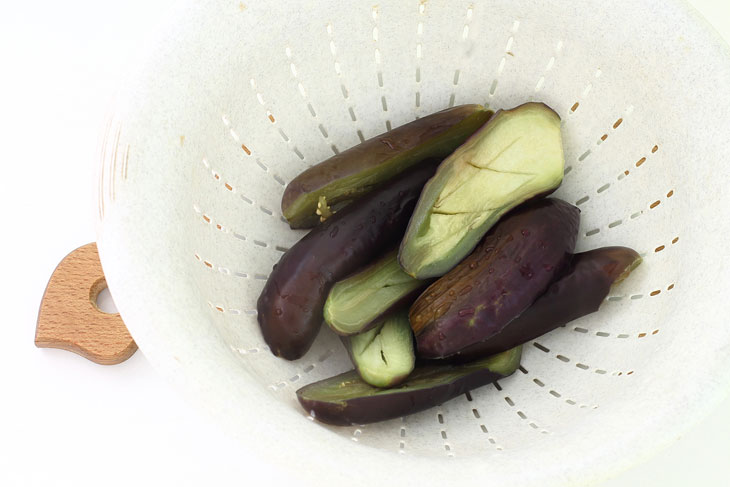 4. In a separate bowl, add breadcrumbs, salt, ground pepper, garlic powder, paprika. You can experiment with spices. Stir. Grate hard cheese on a fine grater. Add to dry ingredients. Stir.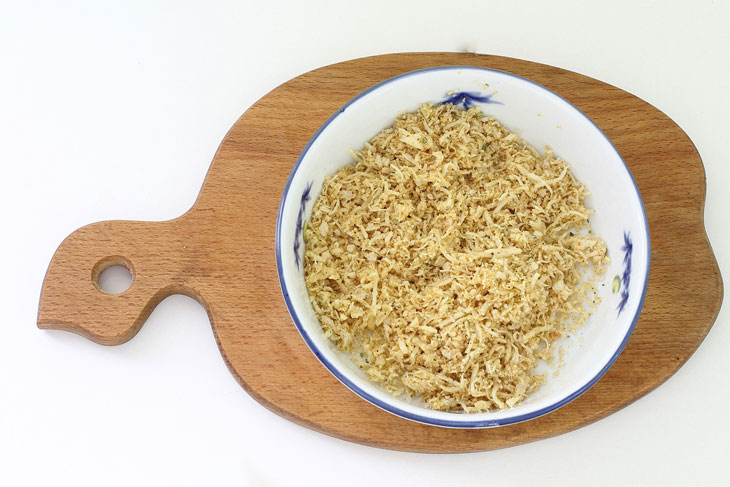 5. Line a baking sheet or baking dish with foil or parchment paper. Spray the bottom with unscented oil. Lay out the eggplant halves.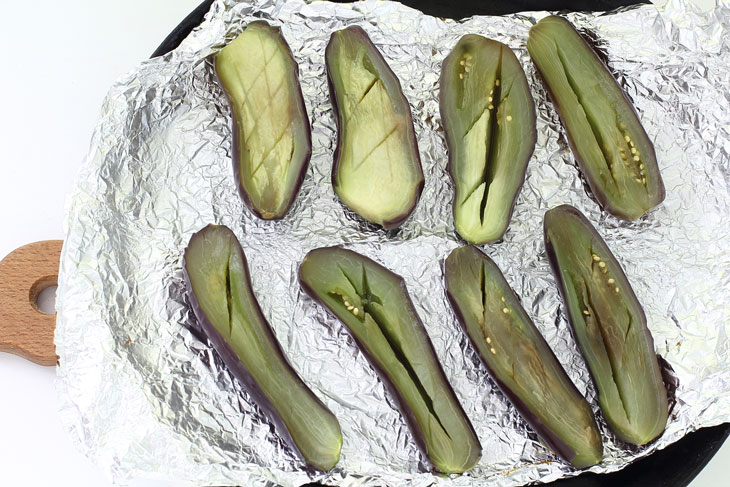 6. Spread cheese chips on top of each eggplant. Preheat the oven to 180 degrees. Send to bake for 10-15 minutes.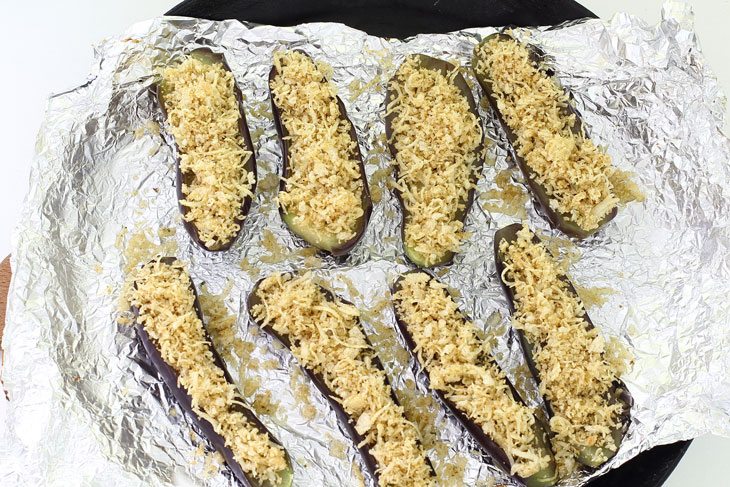 Eggplants baked in the oven with cheese are ready. Serve as an addition to lunch or dinner, warm or cold with herbs.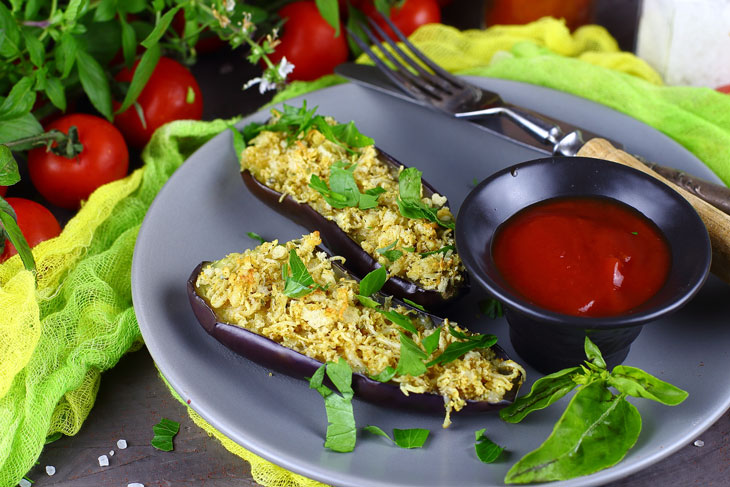 Enjoy your meal!