It takes a long time to cook yeast whites with meat, but the end result will delight all households without exception. Meat pies are quite tasty and satisfying. Thanks to this, they can be taken with you to nature or work as a hearty snack. Belyashi can be served with the first and second courses instead of bread.
Ingredients:
For test:
Water – 150 ml.
Salt – 1.5 tsp.
Sugar – 1.5 tsp.
Fresh yeast – 25 g.
Chicken egg – 1 pc.
Butter – 30 g.
Wheat flour – 300-350 g.
For filling:
Minced meat – 300 g.
Onion – 1 pc.
Salt – to taste.
Ground black pepper – to taste.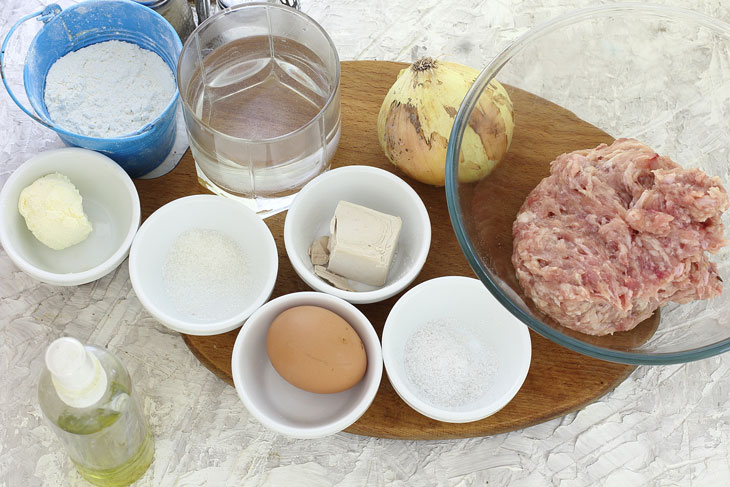 How to cook:
1. Crumble wet yeast with your hands into a deep bowl. Pour in the sugar. Arm yourself with a spoon and grind both ingredients.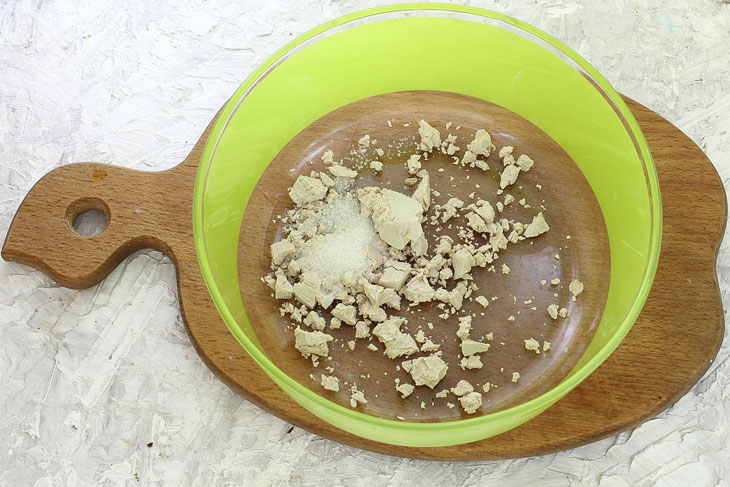 2. Pour in warm water 35-40 degrees. Stir until the sugar grains dissolve.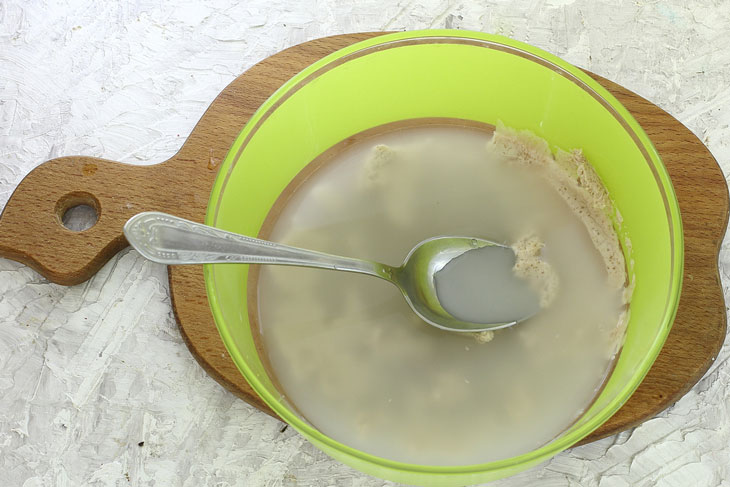 3. Sift to the yeast mass about a glass of wheat flour. Stir with a spoon. Cover with a towel and send to a warm place for 15-20 minutes to activate the yeast.
If the dough does not fit, then the yeast is of poor quality or the room is cold.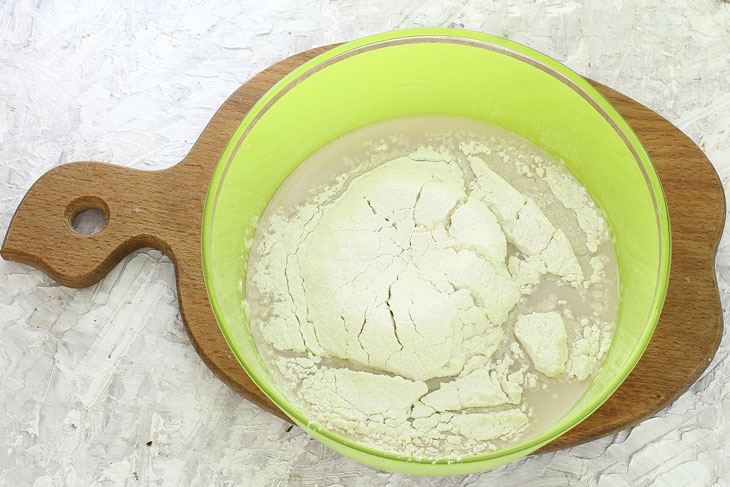 4. Melt the butter in the microwave and cool it to room temperature. Beat in the egg, sprinkle with salt. Stir with a spoon until smooth.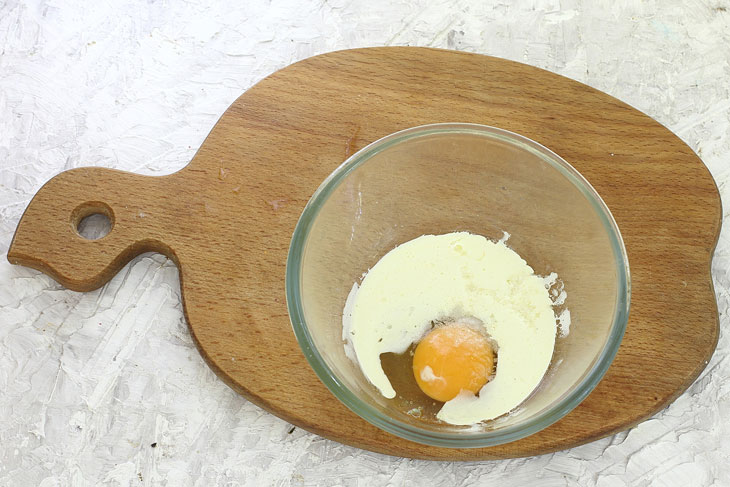 5. Pour the egg-butter mass into the dough. Stir.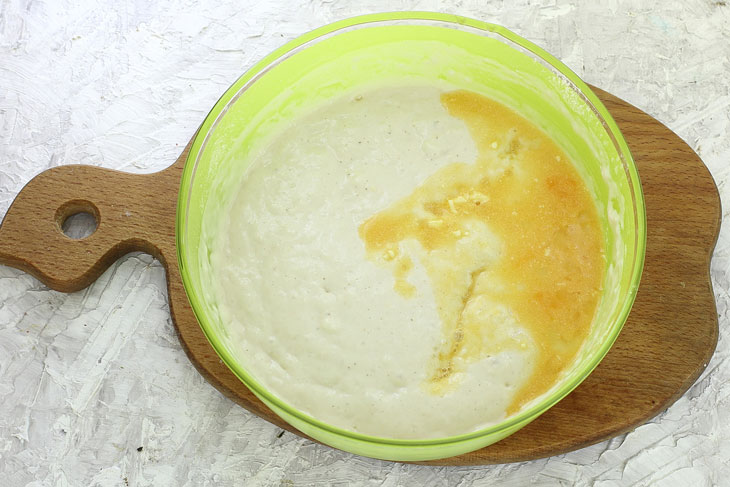 6. Fold in the remaining sifted flour. Knead soft dough. Cover with a towel and leave in a warm place for 60 minutes.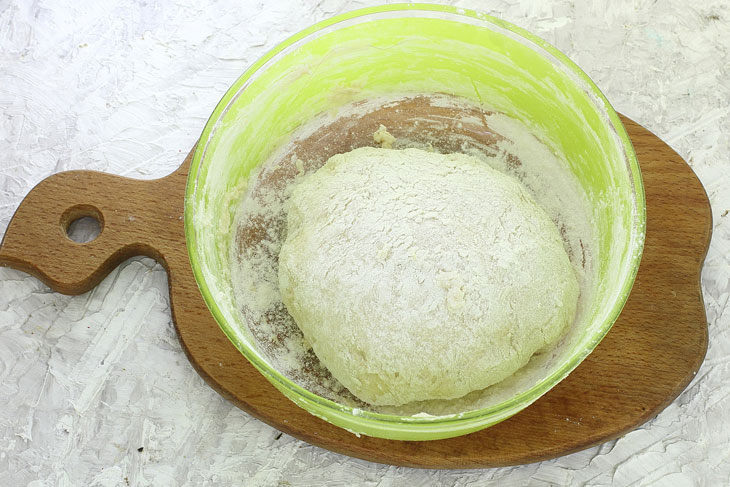 7. Meanwhile, prepare the filling. You can take any fresh meat and grind it in a meat grinder, or buy any minced meat in a trusted store. Peel the onion, rinse it and pat dry with a paper towel. Cut into small pieces and add to minced meat. Season with ground pepper and salt. Mix well.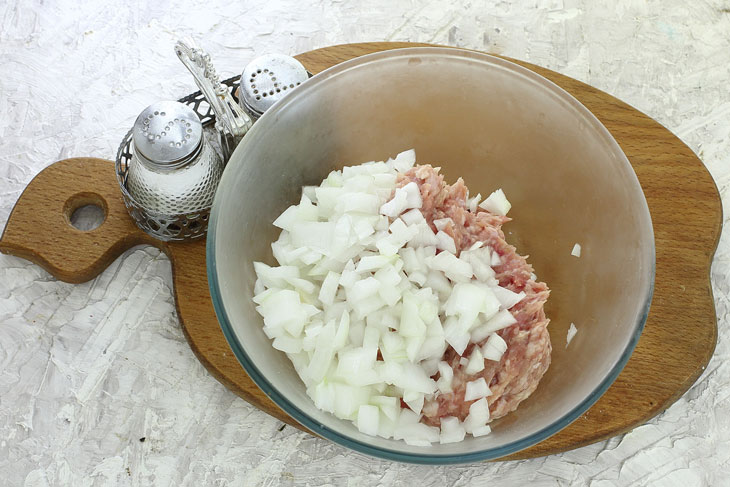 8. Punch down the rested dough on a dusted board. Divide into 6-7 pieces. Form each into a bun.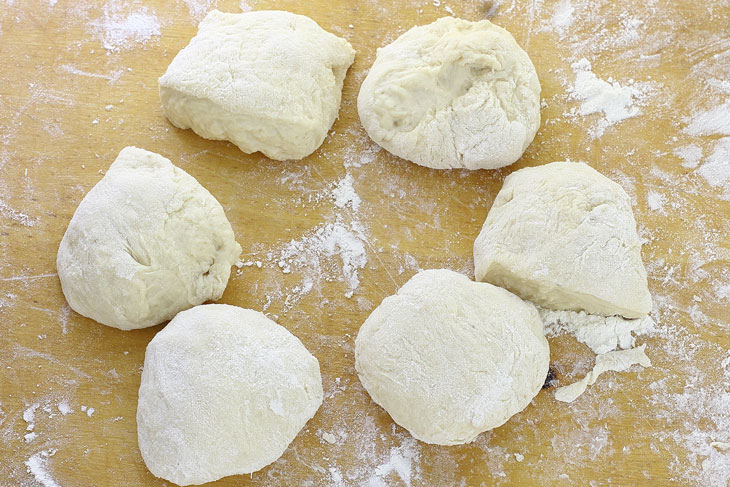 9. Roll each bun into a flat cake, not thin or flatten with your hands. Add a spoonful of meat filling to the center. Pull the edges up and pinch well. Leave a small hole in the center.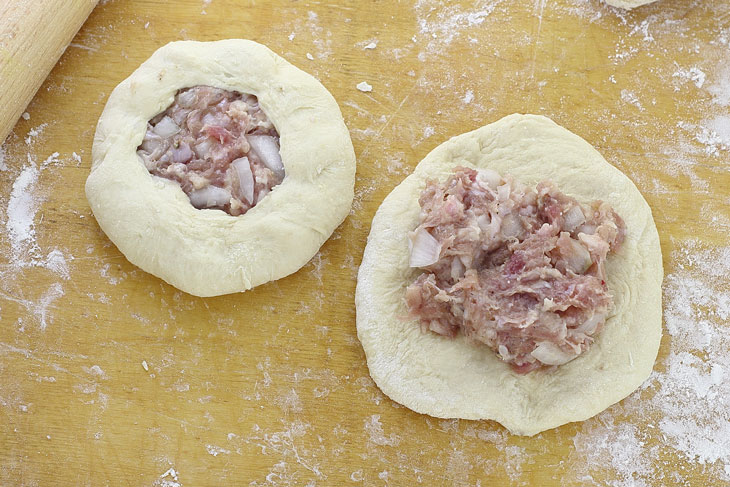 10. Heat enough oil in a deep frying pan. Lay the blanks with the hole down. Cook over moderate heat until golden brown on one side and the other, covering the pan with a lid for better frying.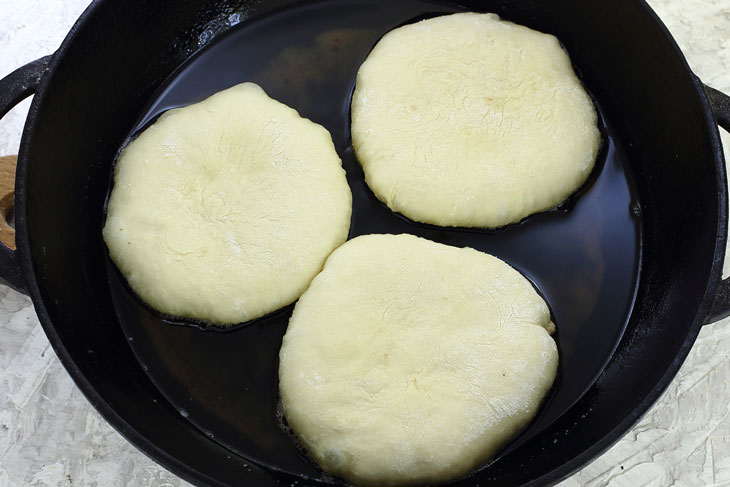 11. Yeast whites with meat are ready. Place on paper towels to remove excess oil.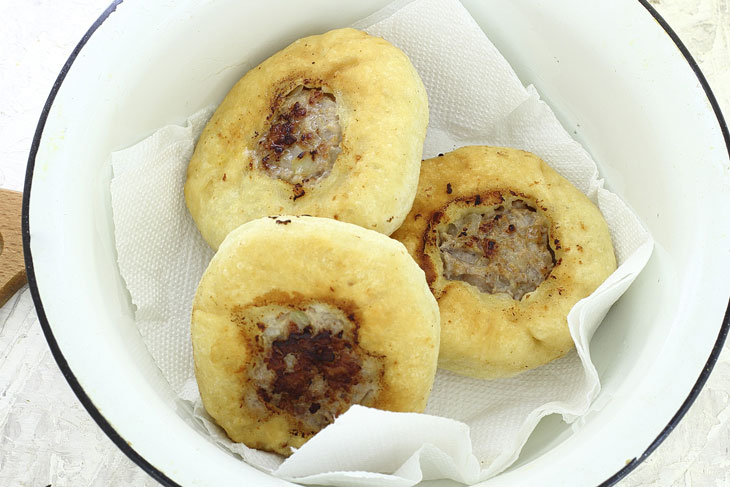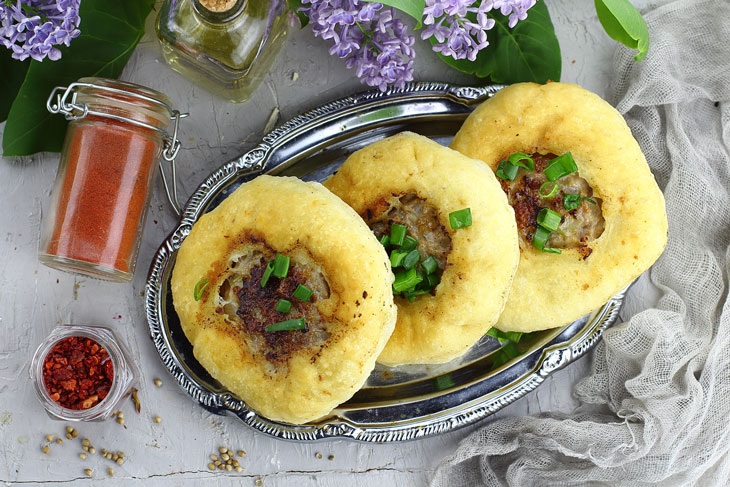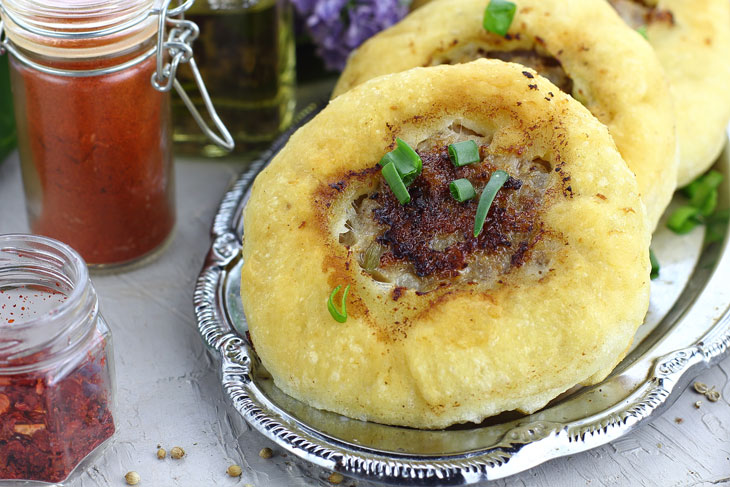 Enjoy your meal!