Dumplings are loved all over the world. Chinese dumplings are part of the local culture and a longstanding tradition. This dish is incredibly popular among the locals. Dumplings with various fillings and various cooking methods can be tasted on the street and in fashionable restaurants. Without this dish, it is impossible to imagine the Chinese New Year. They are sculpted by the whole family in large quantities. We suggest you cook Chinese dumplings according to a proven recipe.
For an authentic taste in the dough, an additive of rice flour is desirable. Instead of salt, it is better to add soy sauce to minced meat, and replace onions with leeks. It is best to fill the dumplings with sesame oil or replace it with an olive counterpart. Dumplings are steamed – you can use an electric steamer or mantyshnitsa.
Ingredients:
Wheat flour – 1 tbsp. (250 ml).
Rice flour – 2-3 tbsp. l.
Water – 120 ml.
Salt – 1 pinch.
Olive oil – 1 tbsp. l. in the dough + 1 tbsp. l. for refueling.
Minced chicken – 200 g.
Leek – 10 g.
Soy sauce -1.5 tsp.
Bay leaf – 1 pc.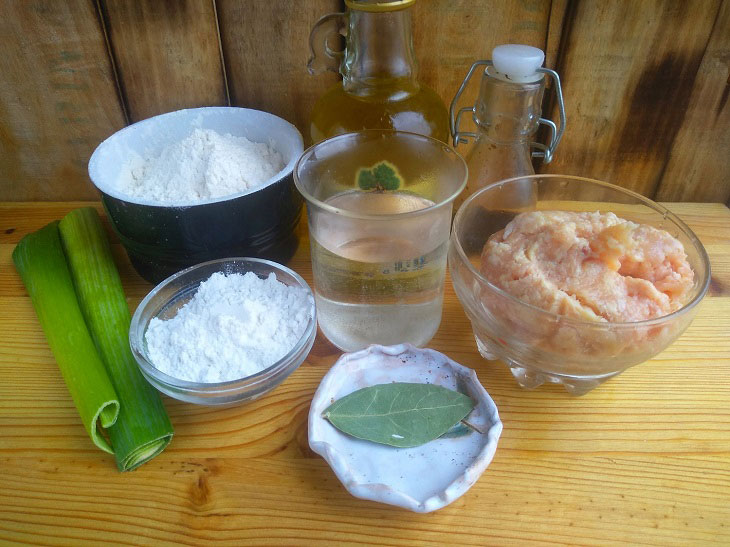 How to cook:
1. Add soy sauce and finely chopped leeks to the minced meat. Mix until smooth.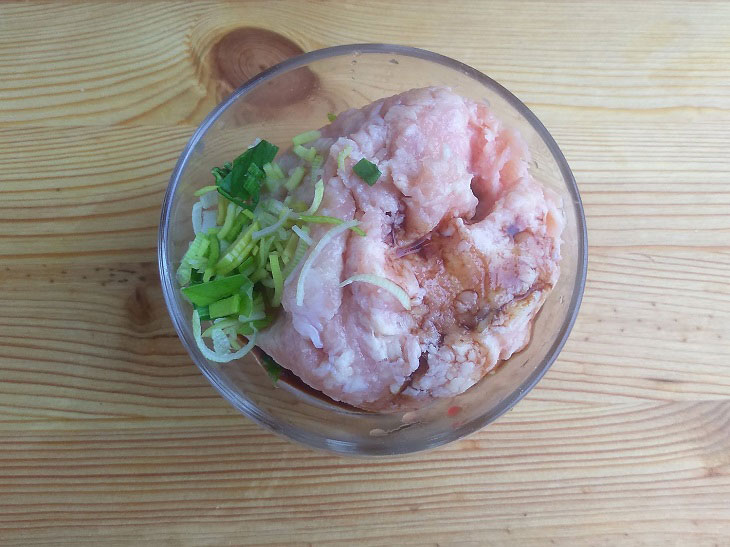 2. In a mixing bowl, sift wheat and rice flour with salt. Pour in olive oil and water. Knead soft non-sticky dough. You may need a little more or less flour. Roll the dough into a ball, leave it at room temperature under a towel.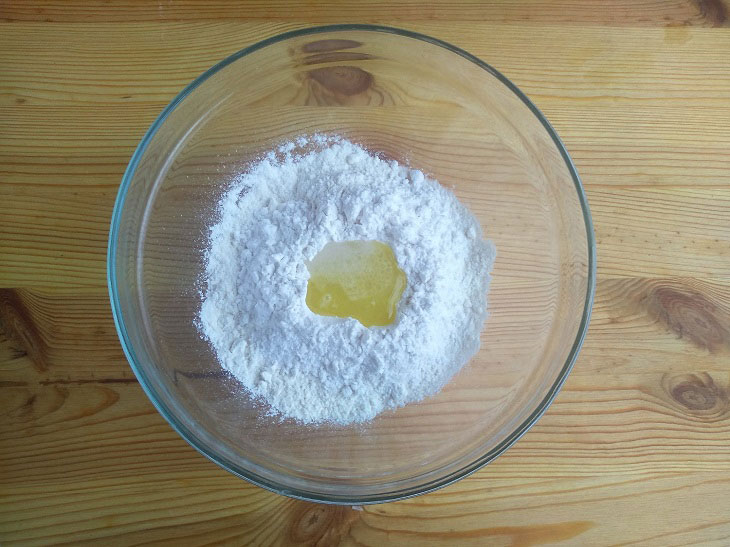 3. Roll out the dough into a layer 2 mm thick.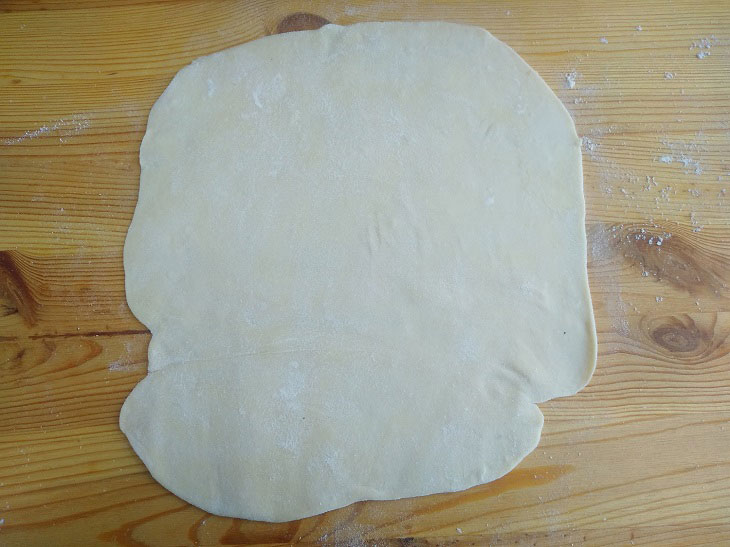 4. Form circles by cutting.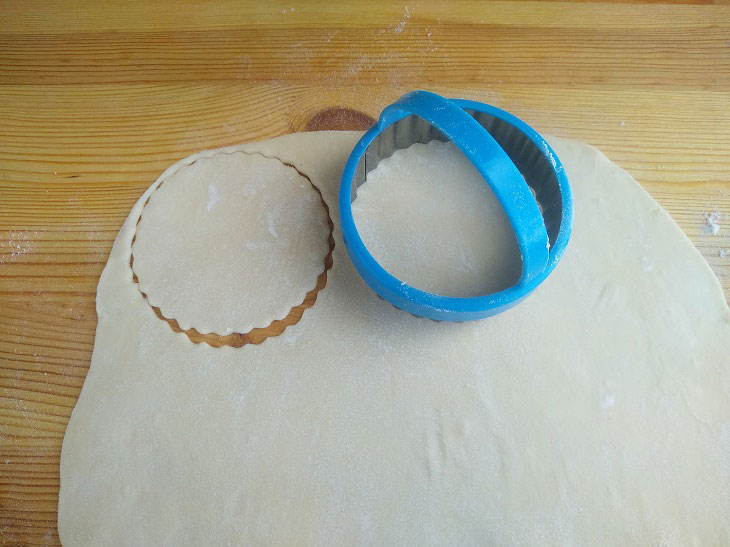 5. Place some filling in the center.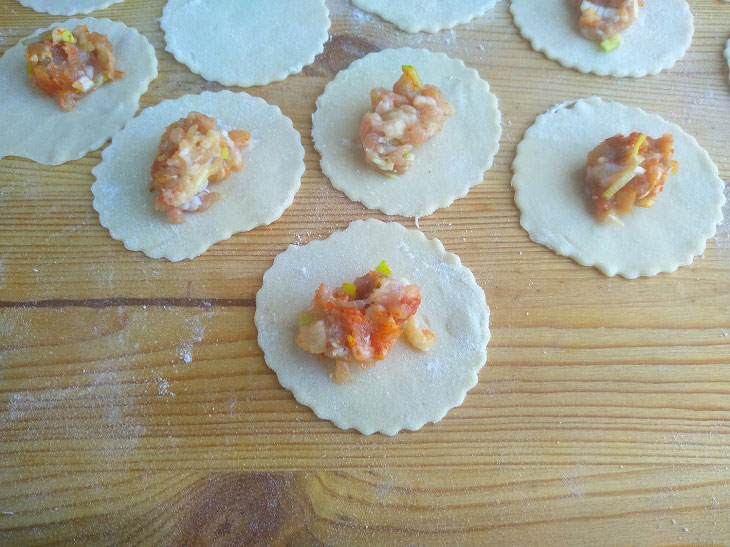 6. Raise the edges of the dough as in the photo, blind in the center.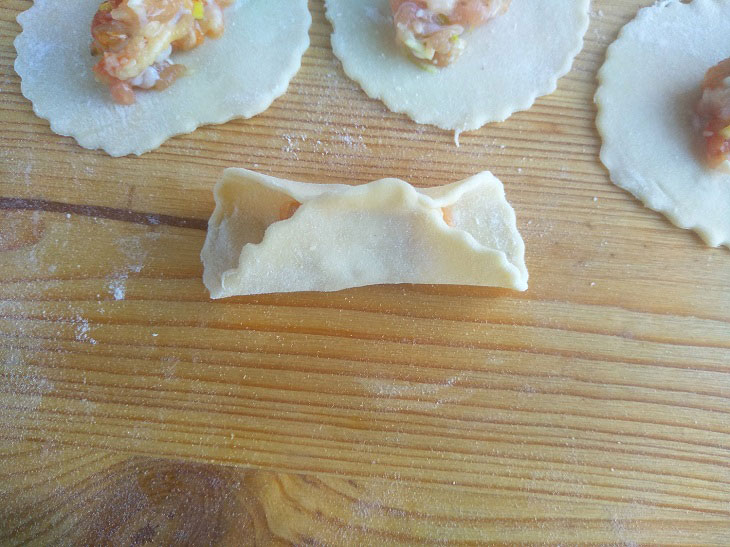 7. Lay symmetrical counter folds.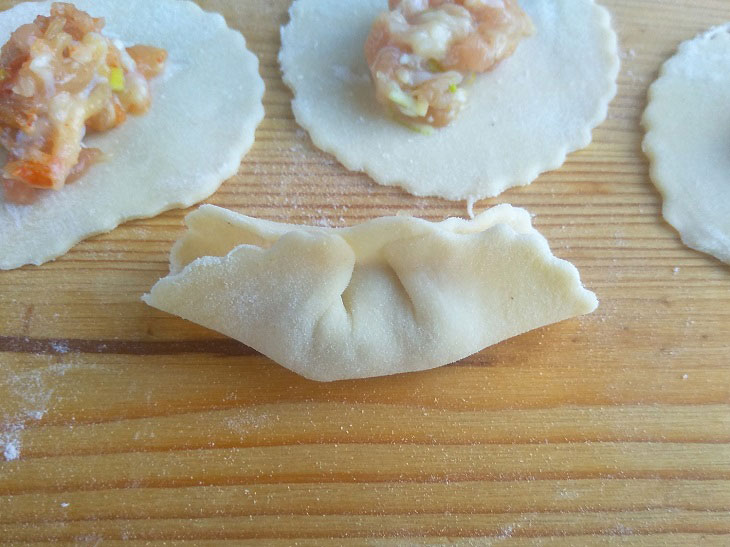 8. Repeat laying folds until a crescent shape is obtained.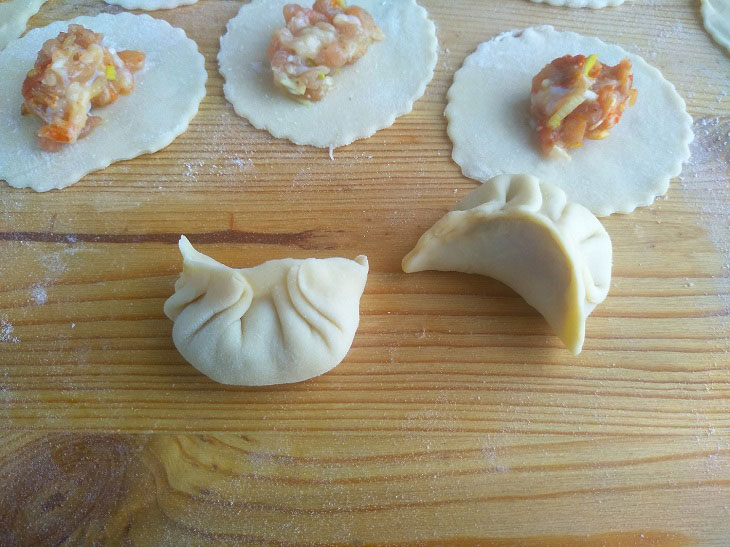 9. Grease the steamer with olive oil, put the dumplings at some distance from each other. Lay a bay leaf on the edge.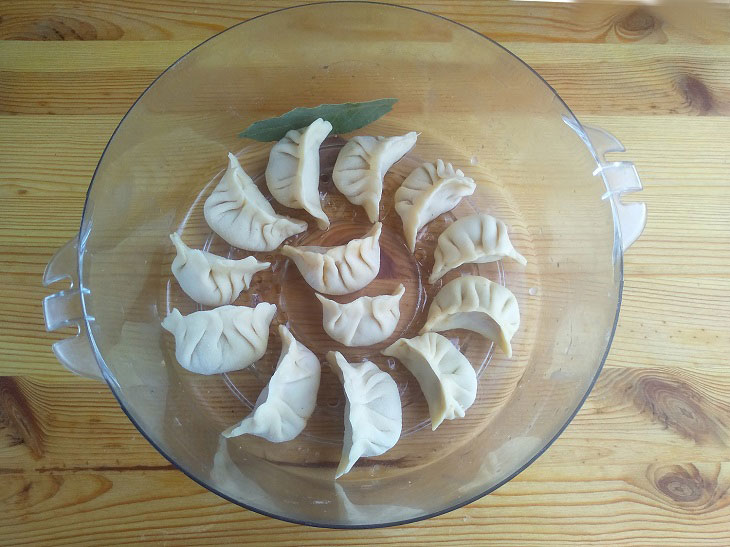 10. Steam dumplings for 15 minutes from the moment the water boils in a double boiler. Put the leek leaves on a serving plate, lay the dumplings, grease them with olive oil. The dish can be served with hot sauces and hot pepper flakes.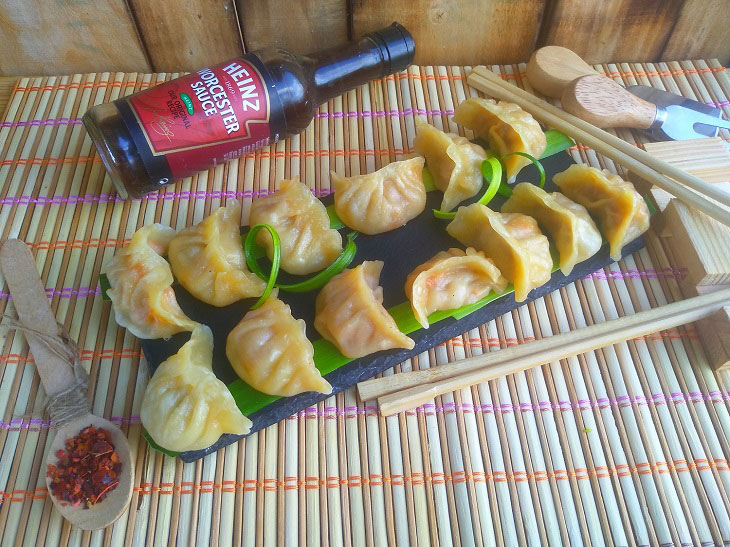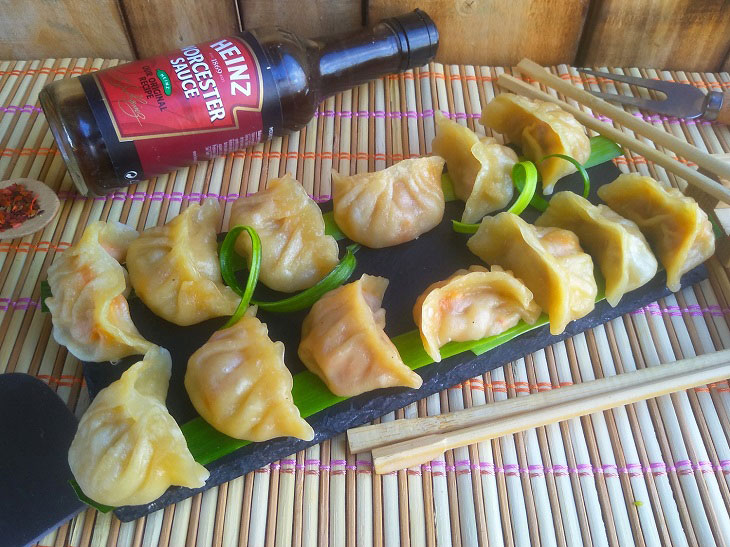 Bon appetit!