We offer to cook delicious, hearty hot sandwiches "Men's happiness" with smoked meat, cheese and garlic. Not only men will appreciate such sandwiches, but the weaker half will definitely like them. It takes a minimum of time to cook, the products are the simplest and most inexpensive, but it turns out very tasty and, most importantly, everyone likes it.
Ingredients:
Smoked chicken (leg) – 200 g.
Any hard cheese – 150 g.
Sour cream or mayonnaise – 2 tbsp. l.
Paprika – ½ tsp
Garlic – 2-3 cloves.
Tomato – 1 pc.
A mixture of ground peppers, salt – to taste.
Slices of white bread – 5-6 pcs.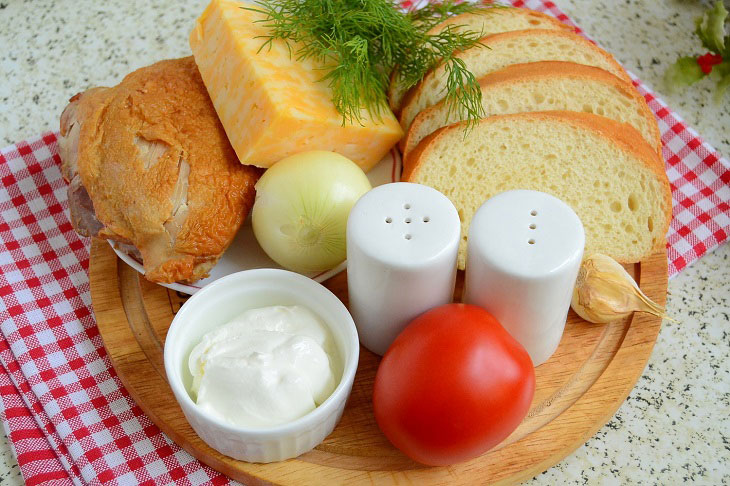 How to cook:
1. Smoked meat (we have a chicken leg) cut into cubes not very large.
You can take any meat to your taste, as well as ham or smoked sausages – it will definitely be delicious.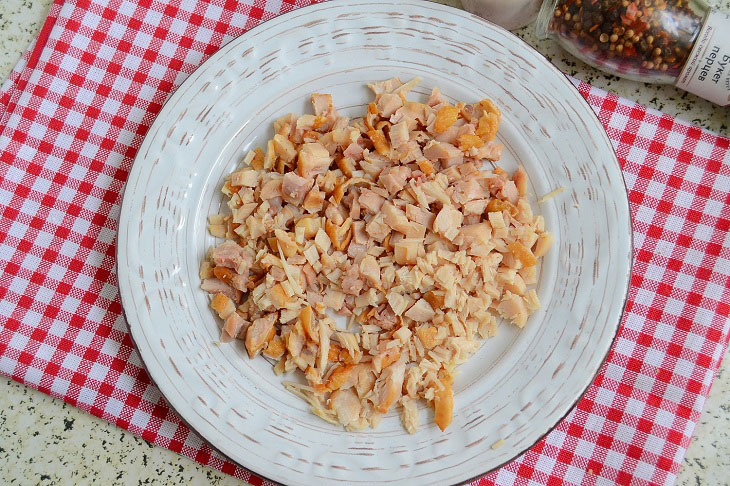 2. Cut a medium-sized tomato and a peeled onion into cubes as well. We always add tomato to the filling for these sandwiches for juiciness, but you can replace it with pickled cucumber for a more piquant taste.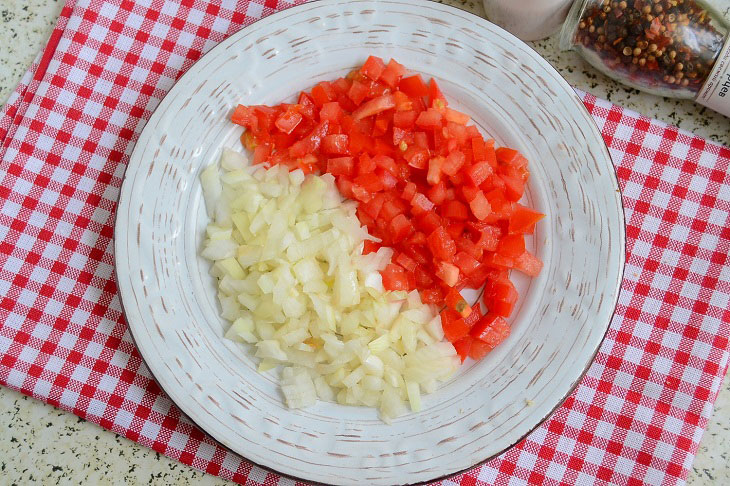 3. Three cheese on a coarse grater. We have Russian this time, but any of your choice will do. We leave a little for sprinkling sandwiches, and we will use the main part for the filling.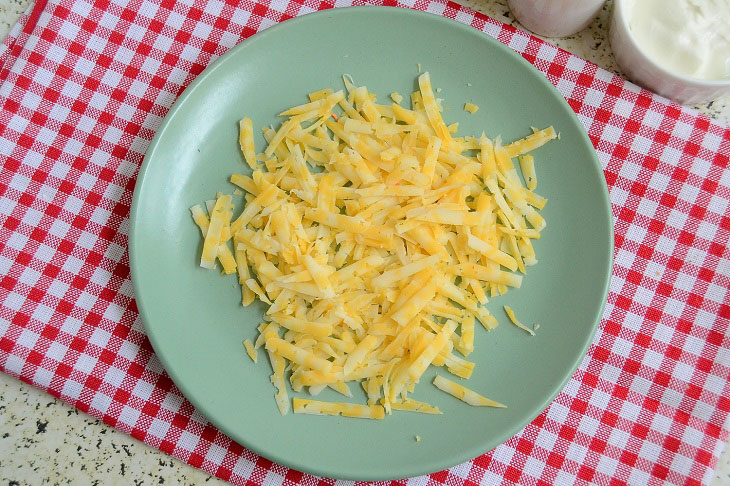 4. Now we put all the ingredients in a common bowl, season with a little salt, spices to taste, finely chopped garlic.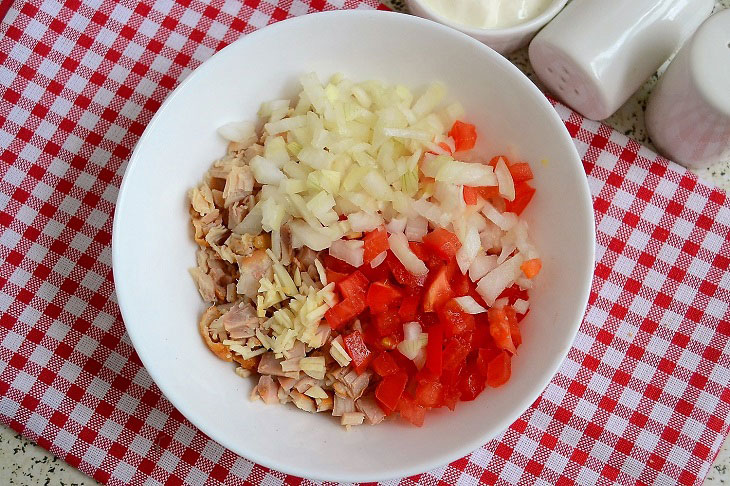 5. Add a couple of tablespoons of sour cream or high-quality, better homemade mayonnaise, and mix everything until smooth.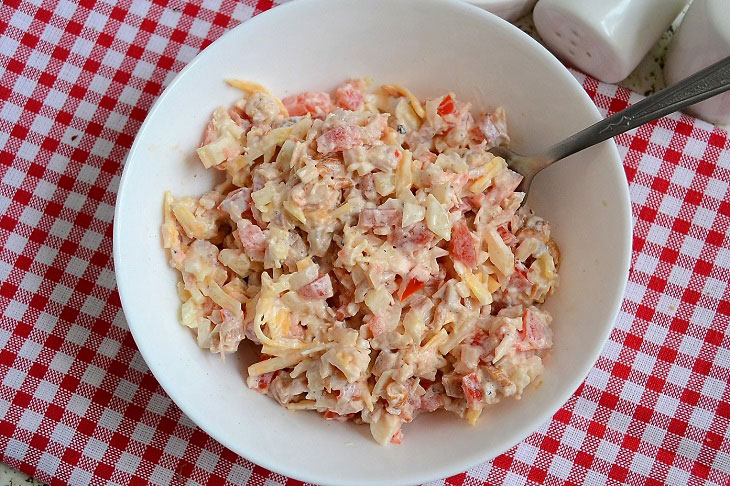 6. On slices of white (you can take any other) bread, generously put the filling and sprinkle with the remaining cheese. The oven must first be heated to 180-190 degrees. Put the sandwiches on a baking sheet with baking paper and send to the oven for 10-12 minutes. As soon as the cheese melts a little, turn off the heat and take out the baking sheet.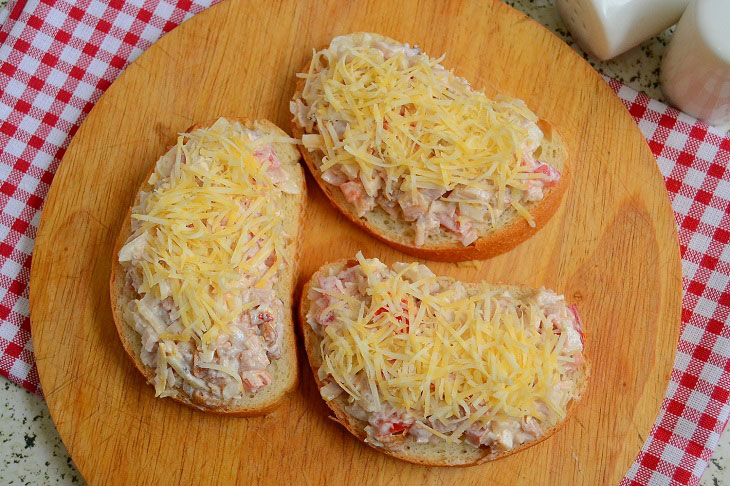 Sandwiches "Men's happiness" are ready. Serve them immediately, while they are hot, with tea or coffee for breakfast or dinner. When cold, these sandwiches are also no less tasty. You can take them with you to work as a hearty snack or for a Sunday picnic with friends.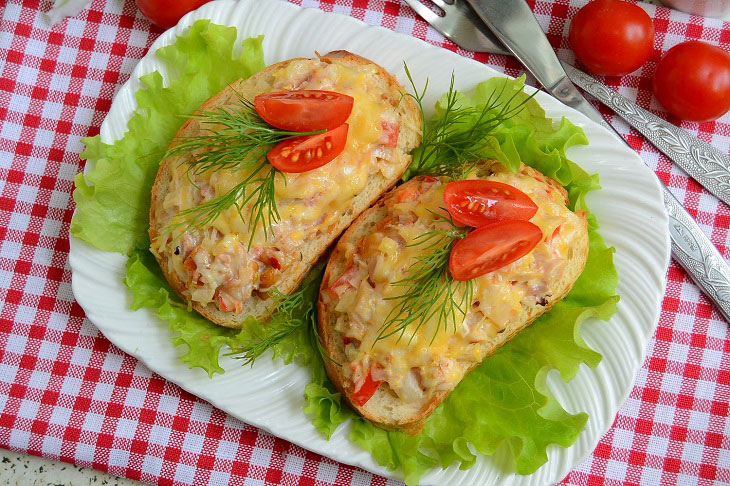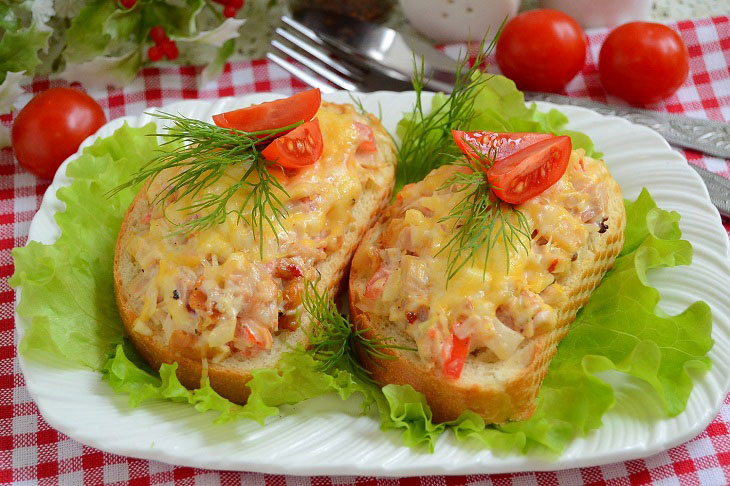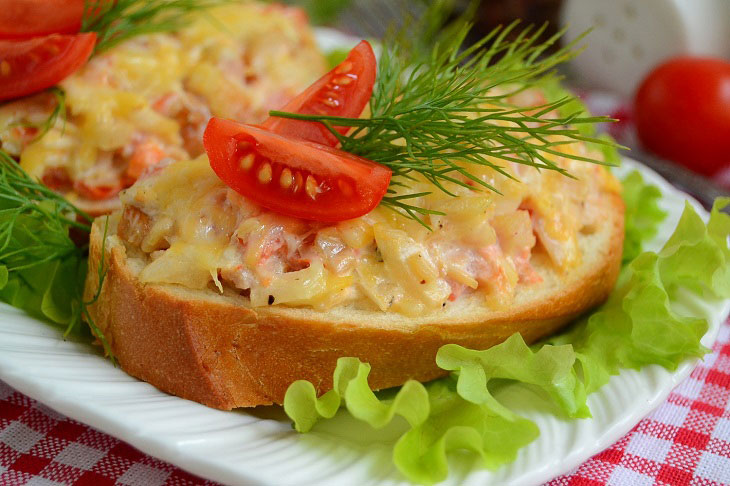 Bon appetit!