Summer pleases us with vegetables and fruits, especially great for those who have their own garden. Now is just the season for eggplants, popularly called blue ones, this vegetable is very tasty, although many do not understand what dishes can still be prepared from it, except for the usual sauté. But, in fact, there are a very large number of these dishes.
For example, you can make pate from eggplant. It would seem that it can be tasty, it's not a liver pate. In fact, it is very tasty and unusual. Such an appetizer can even be made to treat guests. Cooking pate is very easy and fast.
Ingredients:
Eggplant – 1 pc.
Salt – to taste.
Mayonnaise – 1 tbsp. l.
Egg – 1 pc.
Onion – 1 pc.
Ground pepper – to taste.
Sunflower oil – for frying.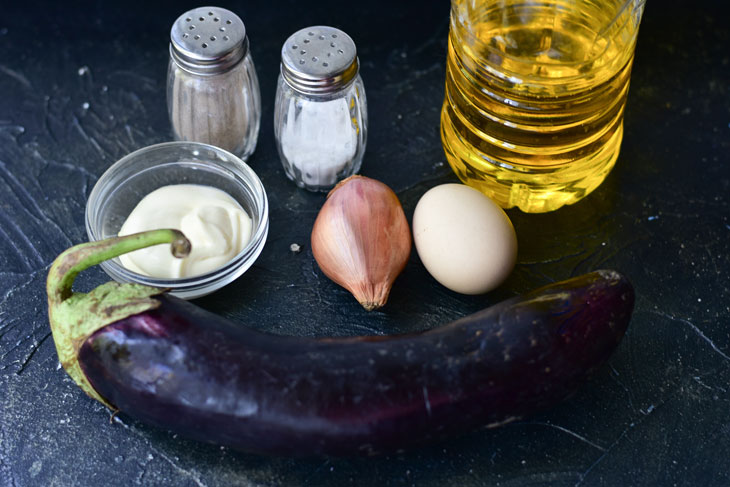 How to cook:
1. Peel eggplant and cut into small cubes. Onions are also best cut into cubes.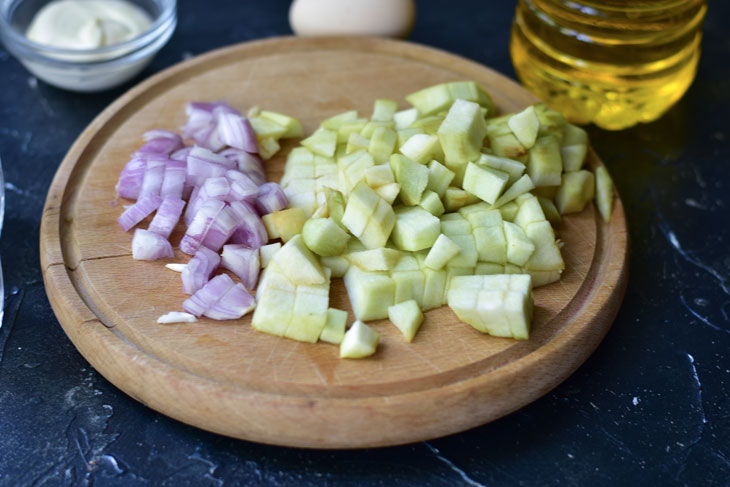 2. Put onion and eggplant in a preheated pan with vegetable oil and fry everything until golden. The blue ones should turn golden and also soft.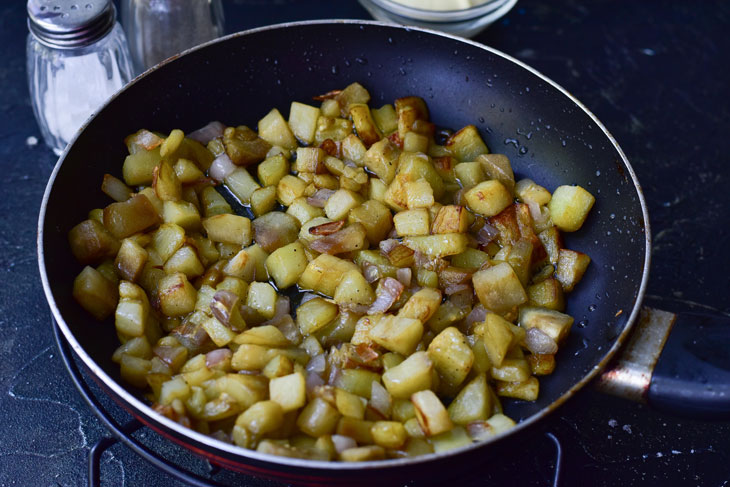 3. After frying, put in a convenient bowl and let cool slightly.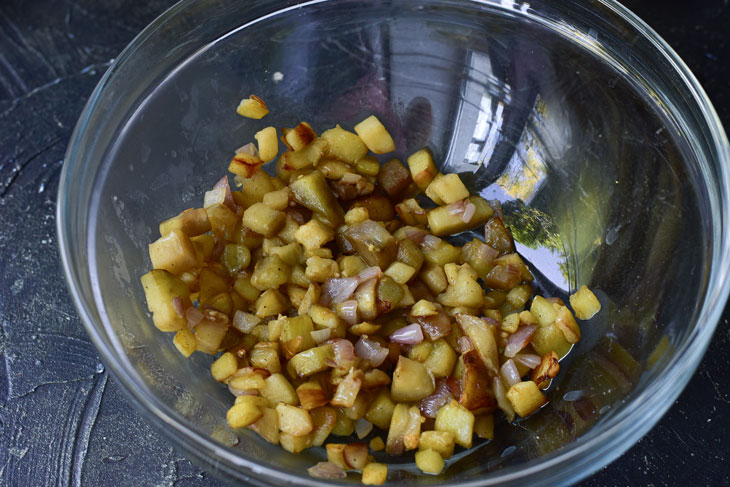 4. After that, use an immersion blender – grind the contents of the bowl into a pate.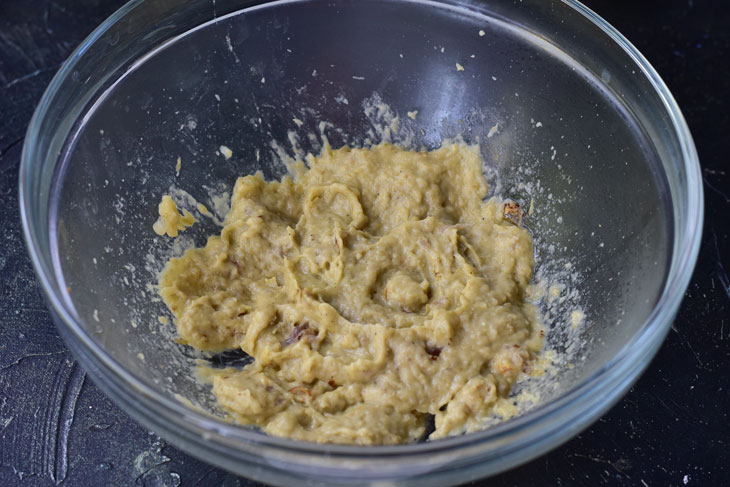 5. Next, add one boiled chicken egg and mayonnaise to the pate.
Mayonnaise can be used absolutely any fat content. You can use homemade instead of store bought.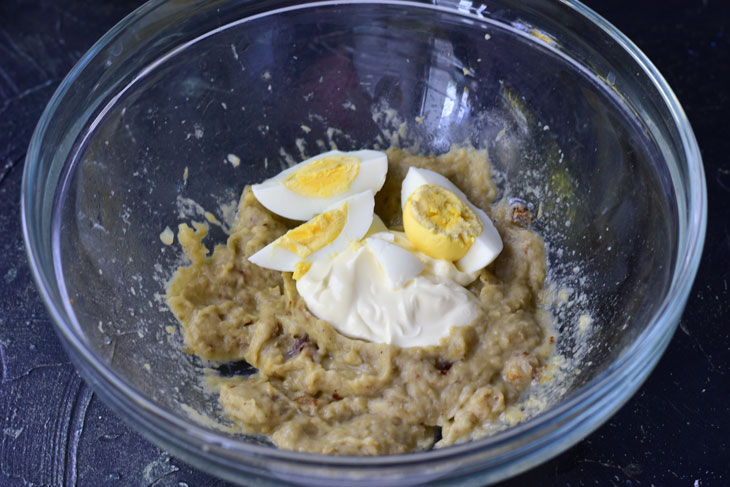 6. Grind everything again with a blender.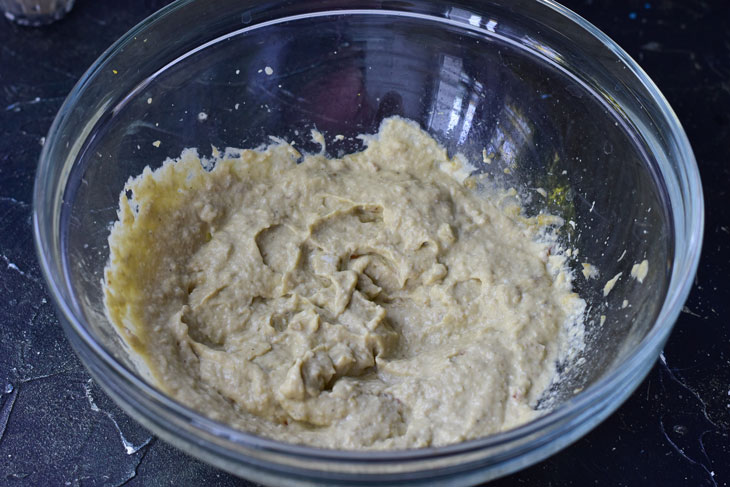 7. At the very end, add salt and ground pepper to taste.
Instead of the usual black pepper, you can use a mixture of different peppers, then the pate will become more spicy and with an interesting taste.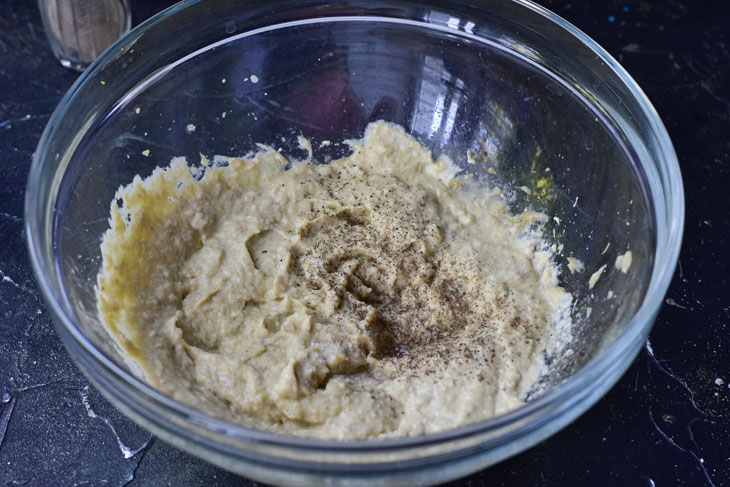 After the pate is ready, it can be served at the table – smeared on sandwiches or canapes, or used in its pure form as an additive to meat products.
It is best to store such a pate in a closed bowl or container that can be closed tightly and airtight. In any case, the pate must be covered, otherwise it may become weathered and darken.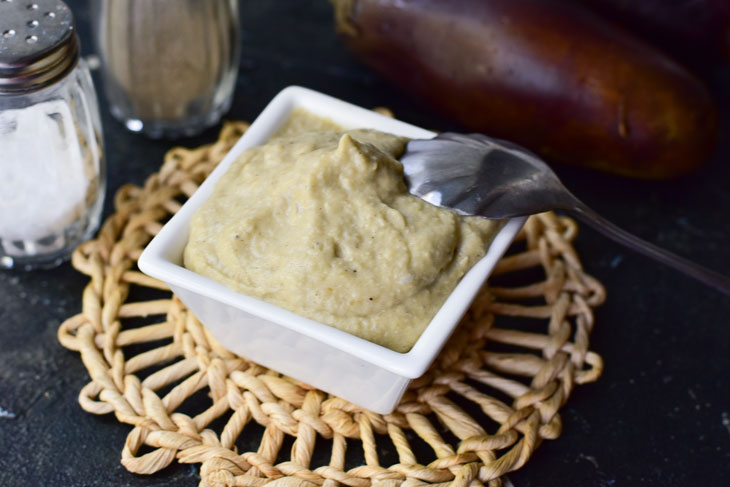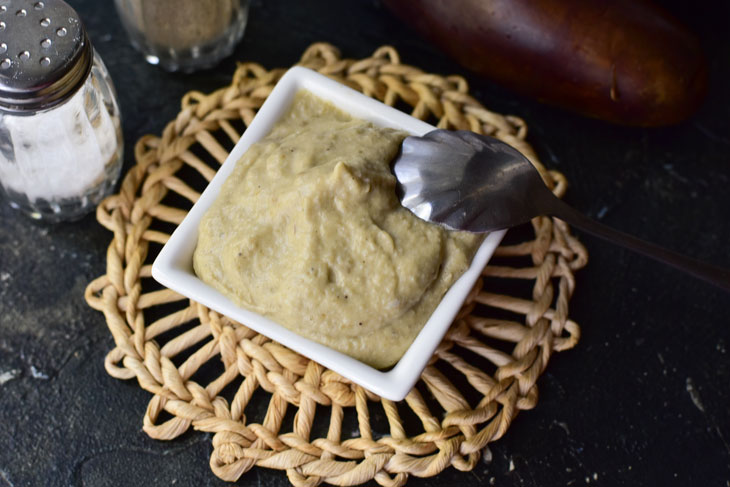 Enjoy your meal!