Shangi with potatoes should be prepared if you absolutely do not want to go to the store or eat something sweet with tea. Such pastries, by the way, can be safely used as a quick snack at work or at home.
Cooking time can be significantly reduced by preparing boiled potatoes in advance. The dough can also be kneaded at night in a bread machine by loading all the necessary ingredients into it. In this recipe, the dough was kneaded by hand. You should definitely take high-quality flour, from the manufacturer that you have already bought more than once. Add an egg to the dough or not, it's up to you. In this recipe, it was used solely to lubricate the finished shangi and then send them to the oven. So they will turn out more ruddy and beautiful in appearance.
You can serve ready-made shangi with potatoes as an independent yummy, as they come out rich, and even with such a delicious filling. By the way, you can safely add fried onions or mushrooms to potatoes.
Ingredients:
Mashed potatoes – 200 g.
Water – 0.5 tbsp.
Flour – 2.5 tbsp.
Egg – for greasing.
Butter – 20 g.
Salt – 2 pinches.
Sugar – 1 pinch.
Dry yeast – 0.5 tsp.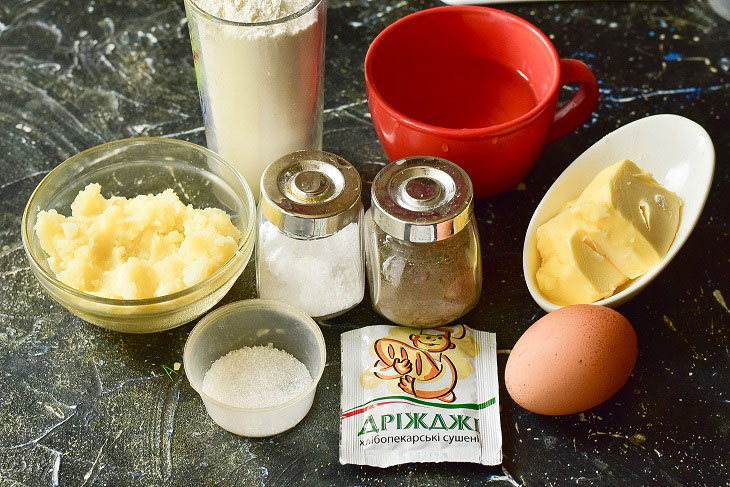 How to cook:
1. Take the bowl in which you always knead the dough. It can safely be glass or plastic. The most important thing is that it has high sides. If you don't have such a bowl at home, then use a saucepan for this purpose. Pour the salt, sugar and instant dry yeast into the prepared container.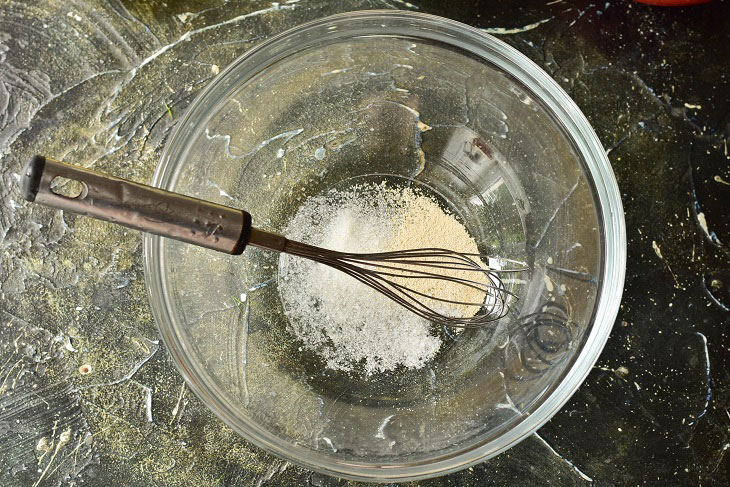 2. After that, pour in warm water, it should not be hot.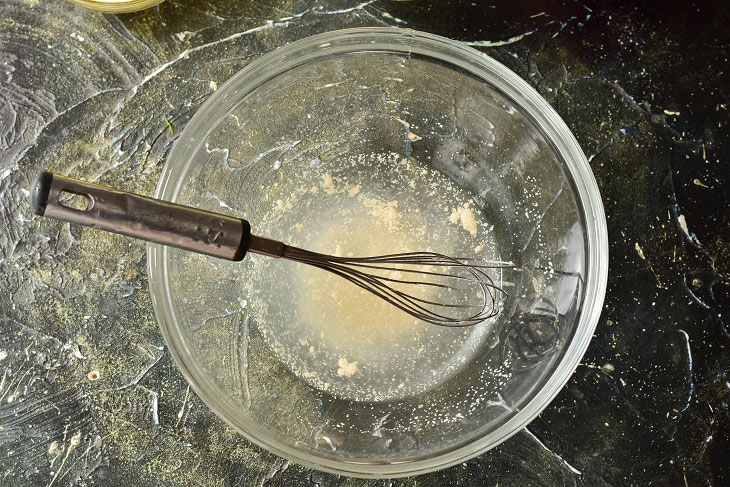 3. Stir and pour in the melted butter.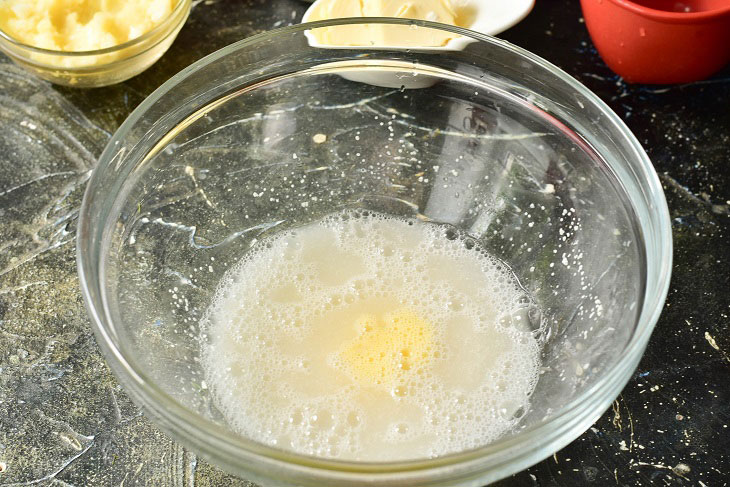 4. Stir again and add the flour bit by bit.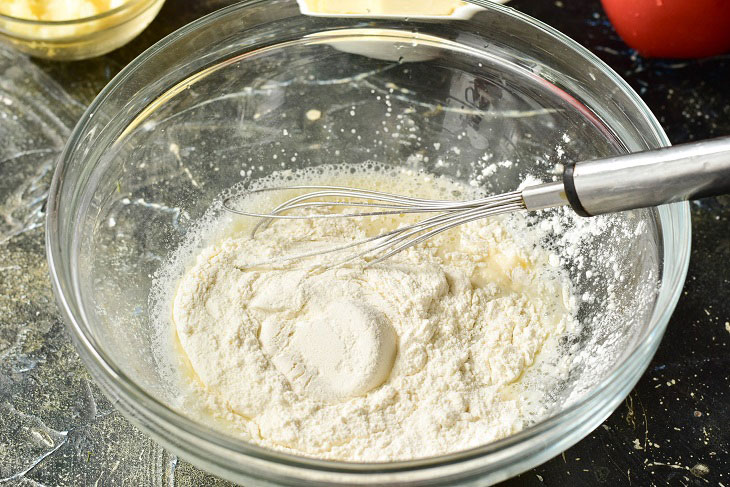 5. Knead the dough. After this procedure, it is advisable to put it in a warm place, for example, in a preheated and then turned off oven. It is better to cover the bowl with the dough with a towel on top.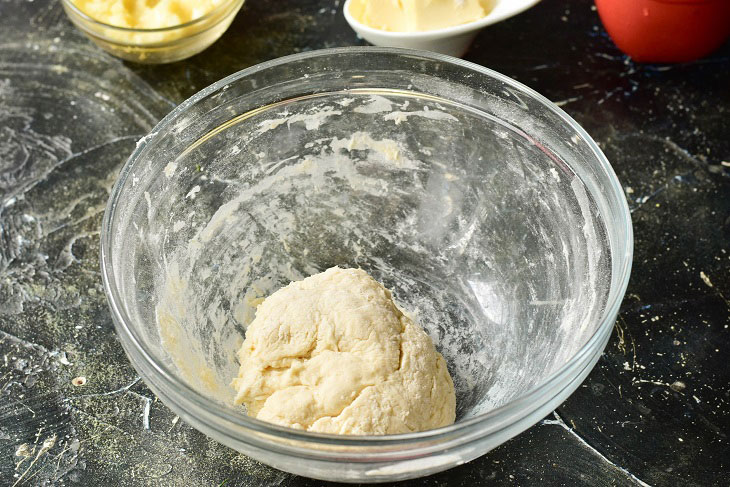 6. After 60 minutes, punch down the dough and shape it into shangi with sides and recesses in the center.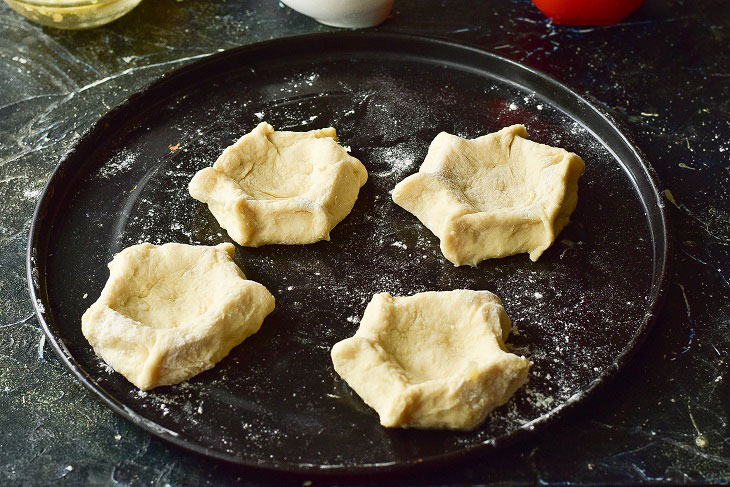 7. In each lay out the filling of boiled potatoes.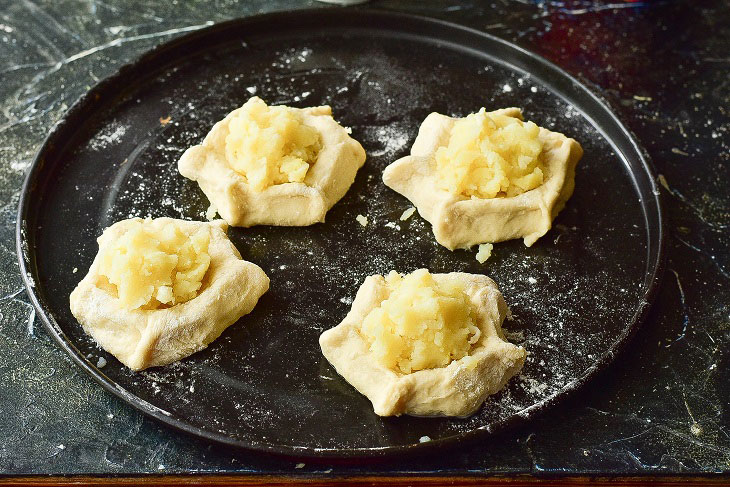 8. Now brush the shangi with egg.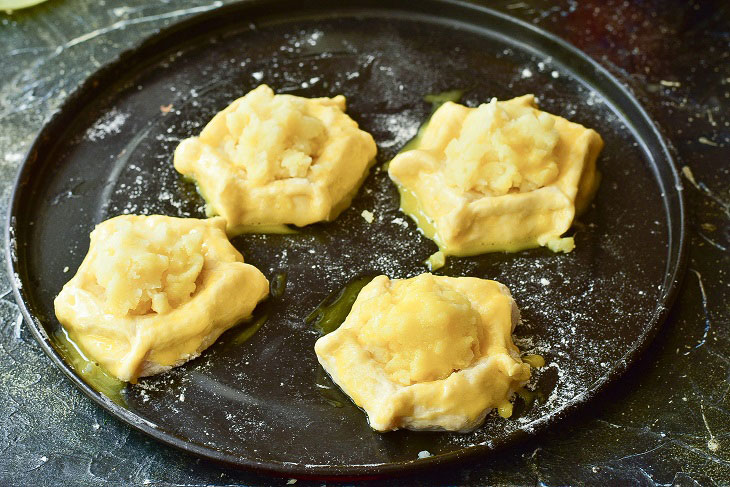 9. Send them to the oven preheated to 190 degrees for 30 minutes.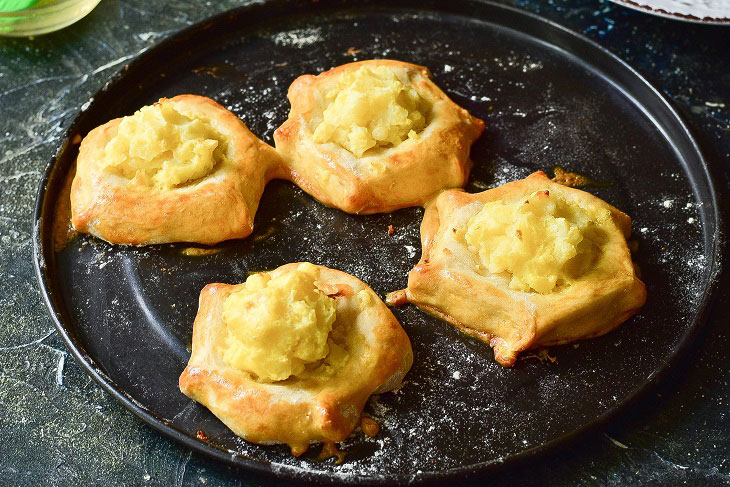 10. Put the finished potato shangi on a dish, and boldly serve it to the table.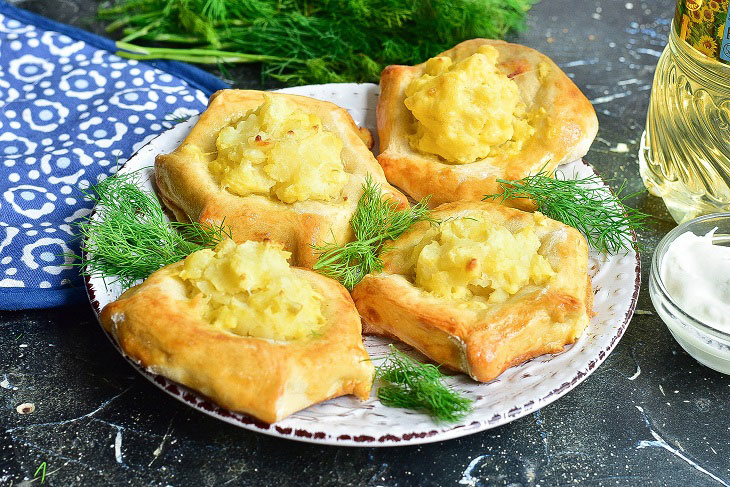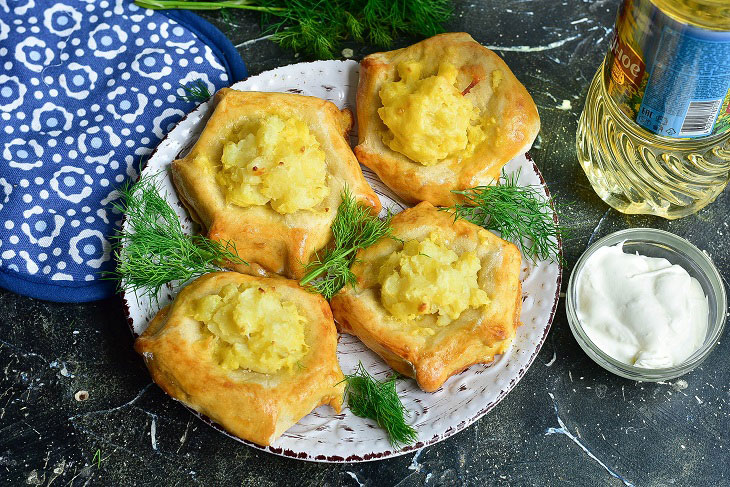 Bon appetit!