A storehouse of vitamins and useful elements – eggplant is also an inexhaustible source for culinary masterpieces. They can be used in salads, stews, cold and hot appetizers. There are several types of eggplant rolls with cottage cheese al1. Experimenting with the filling and methods of heat treatment, a skilled hostess every time has a chance to surprise gourmets with an unusual interpretation of an ordinary snack.
By the way, thinly sliced ​​and fried or baked eggplants can be frozen and made into rolls all year round. Among the filling options, you should try cottage cheese with garlic, nuts, herbs, slices of sweet pepper or tomato. Eggplant rolls with cottage cheese and pomegranate seeds are very tasty and unusual.
Ingredients:
Eggplant – 2 pcs.
Cottage cheese – 100 g.
Dill – 1 bunch.
Garlic – 1 clove.
Pomegranate seeds – 2 tbsp. l.
Pepper – to taste.
Salt – 2 tsp
Vegetable oil – for frying.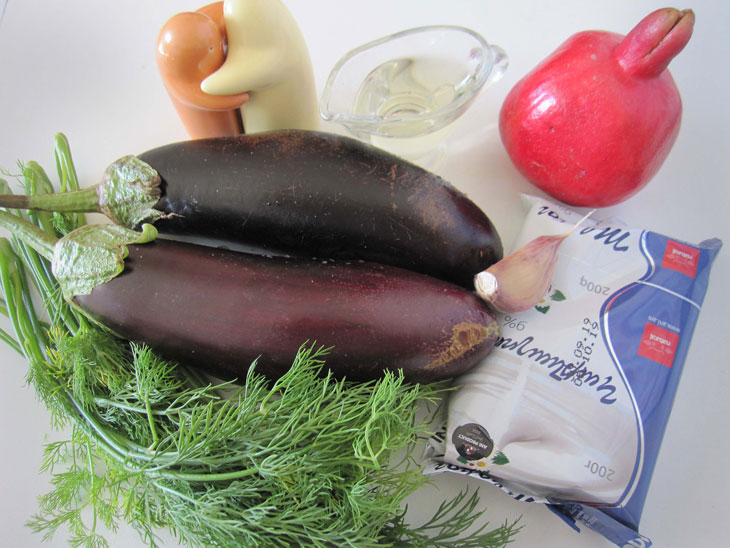 How to cook:
1. Soft, non-grainy cottage cheese works best for eggplant curd rolls. Curd should not be sour.
If the cottage cheese is dry, you can add 1-2 tablespoons of thick sour cream.
Wash the dill cleanly and shake off excess moisture. Finely chop the greens and add to the curd. Mash the garlic in a mortar with a pinch of salt until a homogeneous gruel or pass through a press, and add the salt separately.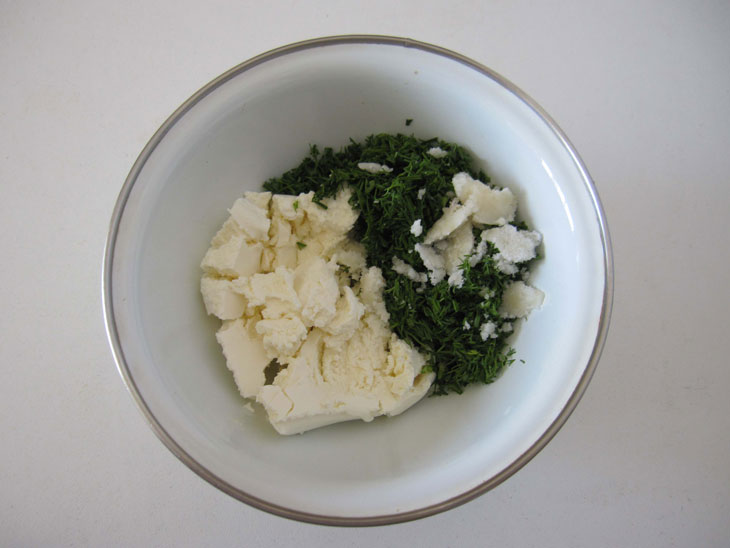 2. Thoroughly mix the curd filling. You can add pepper if you wish.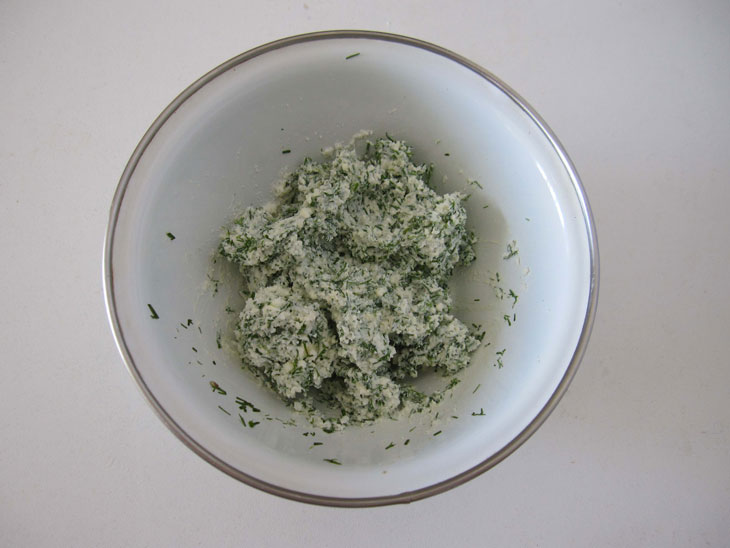 3. Peel a handful of pomegranate seeds from the films.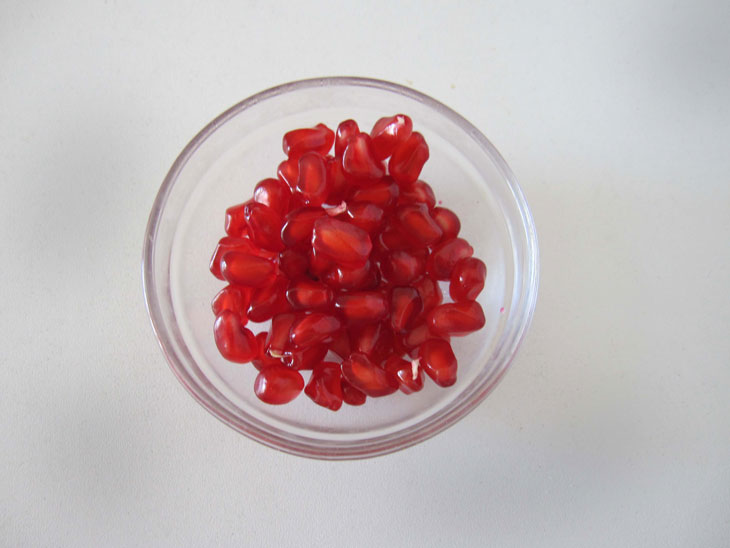 4. Wash the eggplant and wipe dry. Cut off the stem. The skin does not need to be removed. Slice each eggplant lengthwise into thin slices. If the eggplants are bitter, then they will have to be rubbed with salt, left for 15 minutes, and then rinsed and dried with a paper towel.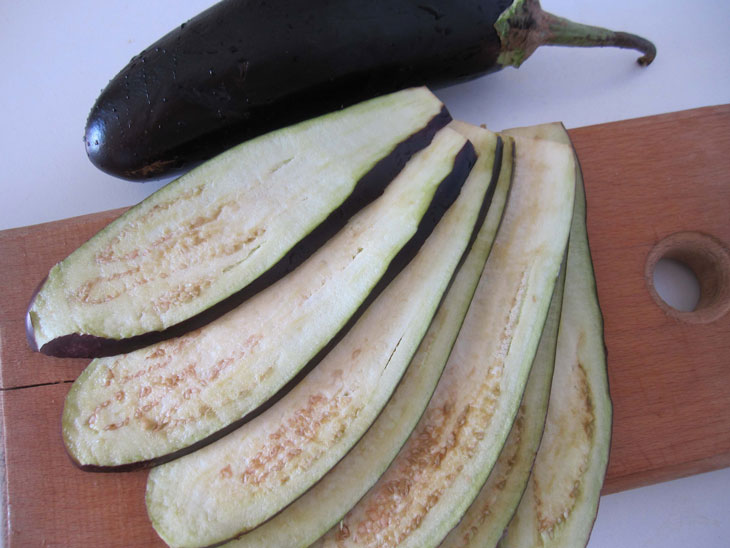 5. Pour a little vegetable oil into a hot pan. Arrange the eggplant in a single layer and fry on both sides. Transfer them to a paper towel and sprinkle with salt. Then fry the next batch of eggplant in the same way.
Each time you need to add a little oil, because the eggplant absorbs it like a sponge. You can prepare the eggplant in another way: grease the sliced ​​\u200b\u200bslices with vegetable oil, put them on a baking sheet and bake in the oven until soft. In this case, it is important not to miss the moment and not overdry the eggplant.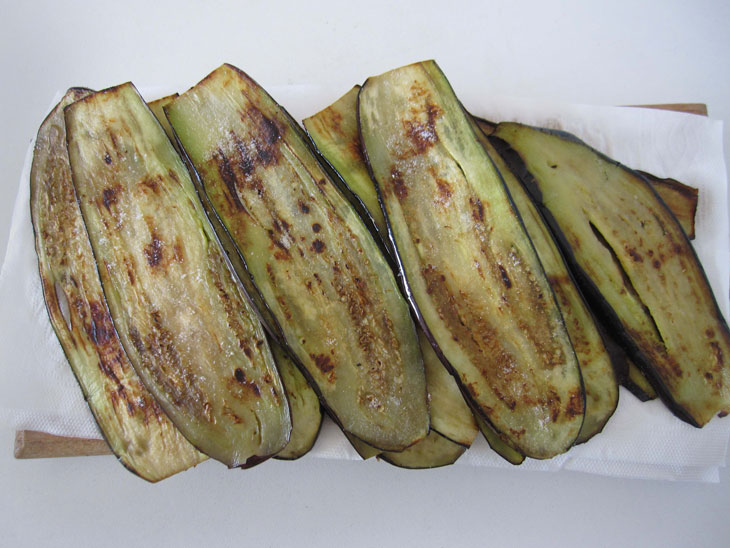 6. Lubricate each plate of eggplant with a thin layer of curd filling. Put on one end of the pomegranate seeds. Roll a neat roll. You can fix it with a toothpick if it unfolds.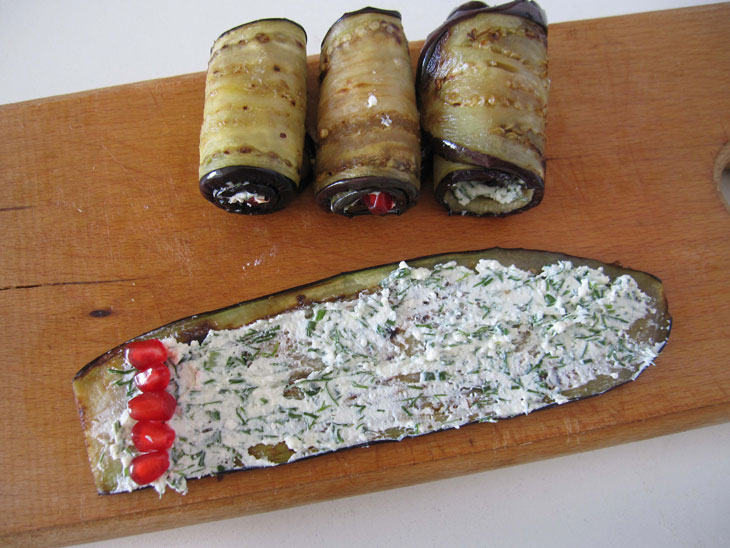 7. Put eggplant rolls with cottage cheese on a dish. Garnish with pomegranate seeds, fresh herbs, walnuts. Serve appetizer cold or hot.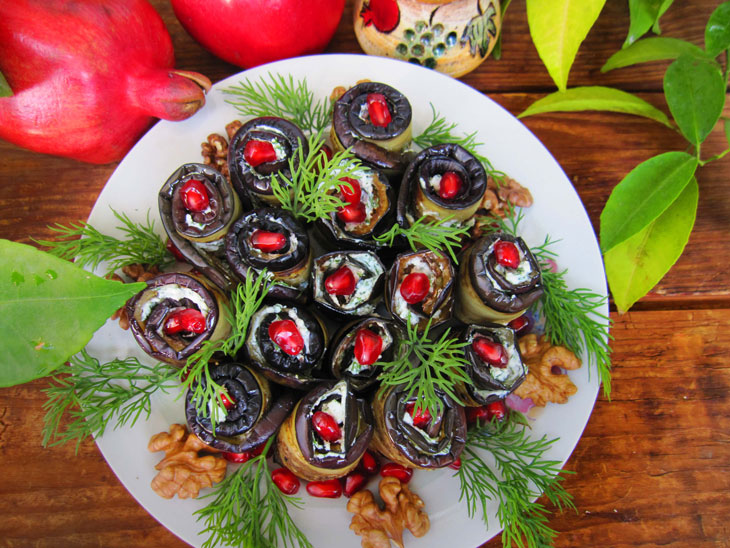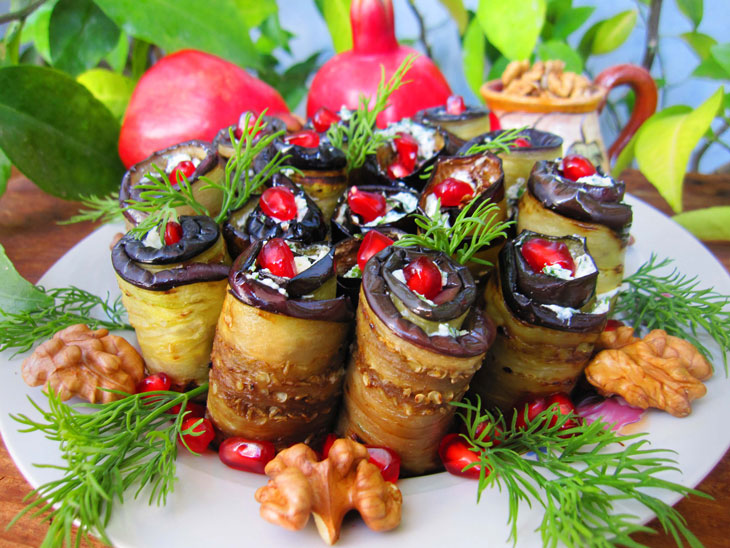 Enjoy your meal!