Autumn, as always, pleases with its rich harvest. All markets are overflowing with bright juicy vegetables. This recipe is sure to be appreciated by all lovers of pickles. Prepare pickled stuffed green tomatoes. In autumn, they are not a problem to find in any market.
Ingredients:
Green tomatoes – 1.5-1.8 kg.
Sweet pepper – 3 pcs.
Hot pepper – 1 pc. (taste).
Carrot – 1 pc.
Dill green – 1 bunch.
Dill umbrellas – 2 pcs.
Bay leaf – 2 pcs.
Black peppercorns – 8 pcs.
Garlic – 8-10 cloves.
Brine:
Water – 1 l.
Salt – 50 g.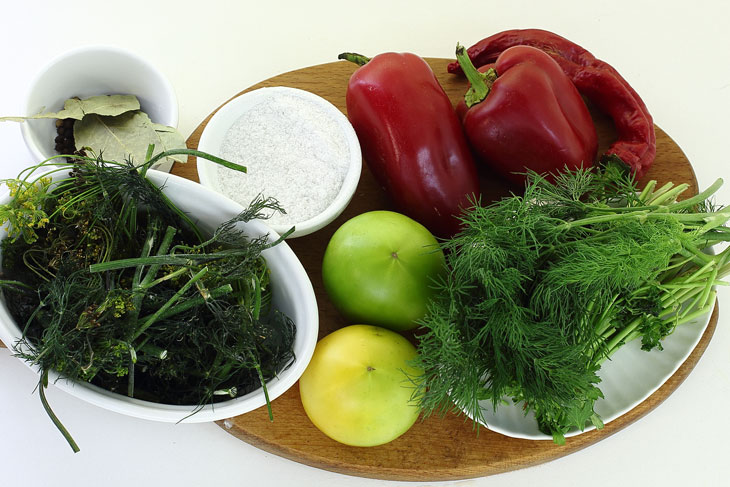 How to cook:
1. First of all, prepare all the vegetables for the filling. Remove seeds from hot and sweet peppers. Wash and cut into small pieces. Remove the skin from the carrots and the husk from the garlic. Rinse vegetables. Cut the carrots into random small pieces.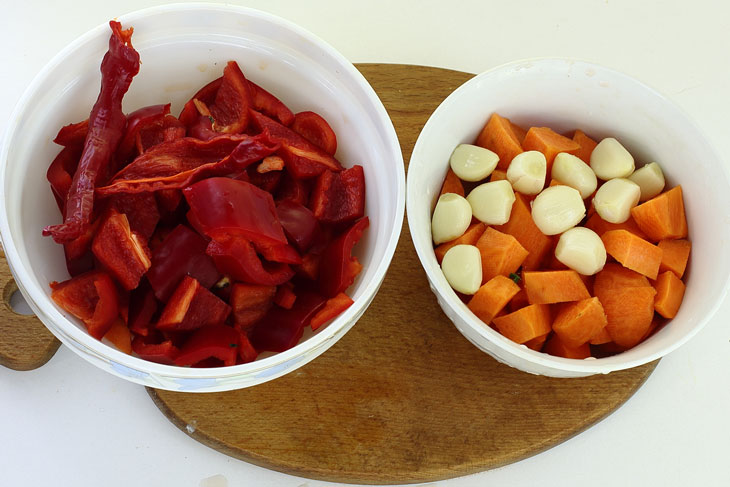 2. Grind in a meat grinder.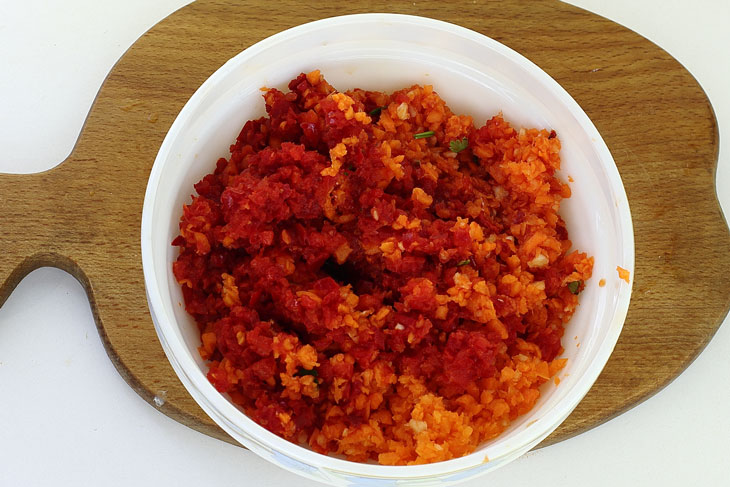 3. Rinse green dill. Remove thick stems. Finely chop the leaves and add to the vegetables. Stir. The filling is ready.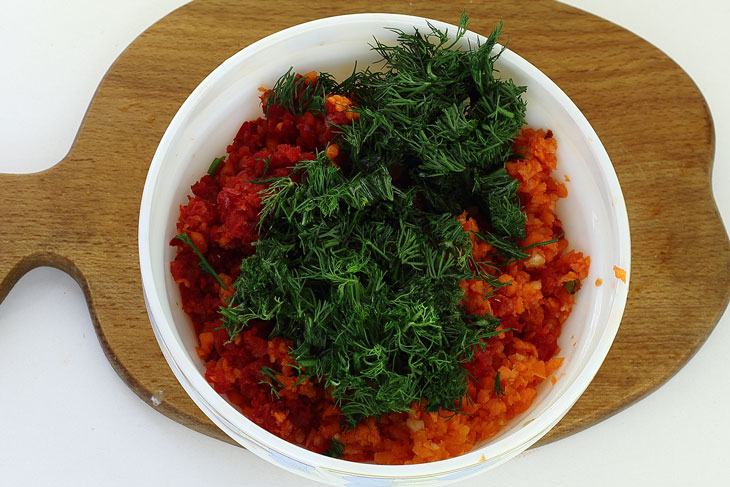 4. Now take care of the tomatoes.
Select vegetables that are medium to small in size so that they can be easily placed in a jar.
Sort, remove tomatoes with signs of spoilage. Rinse thoroughly in cold water.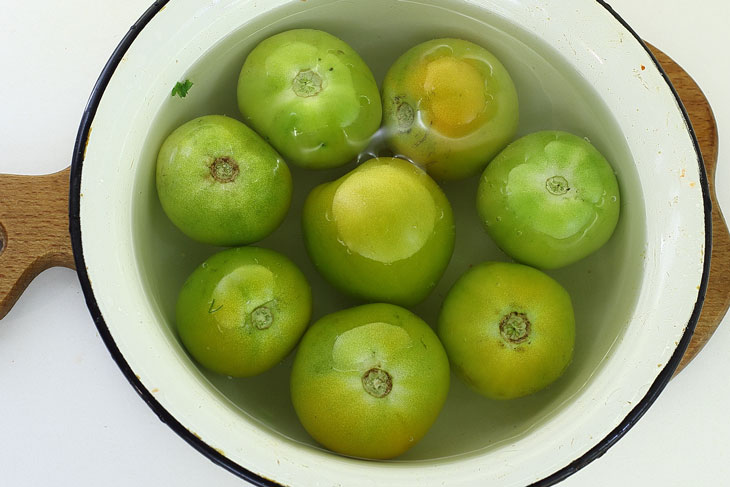 5. Make a cut in the center, without cutting to the bottom side.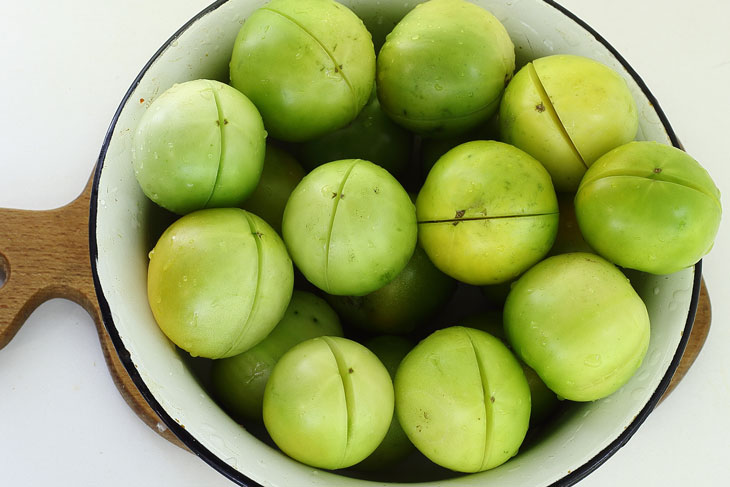 6. Gently stuff with vegetable stuffing so as not to break the integrity of the fruit.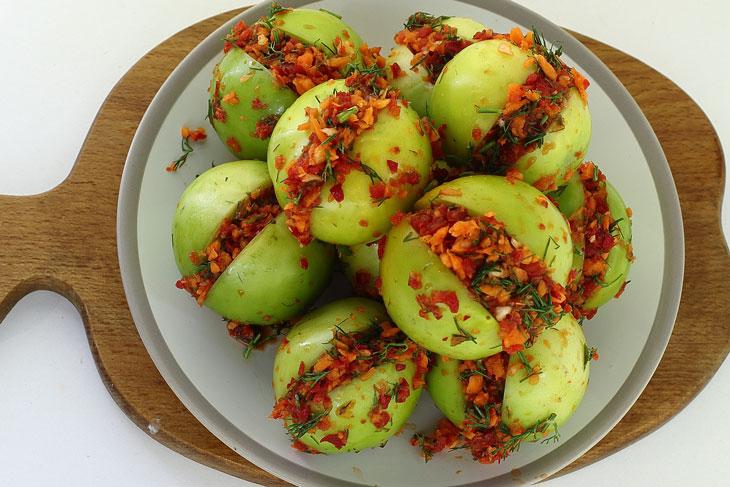 7. Rinse the jar with soda, rinse with cold water. Sterilize. At the bottom, add sprigs and dill umbrellas, bay leaf, black peppercorns.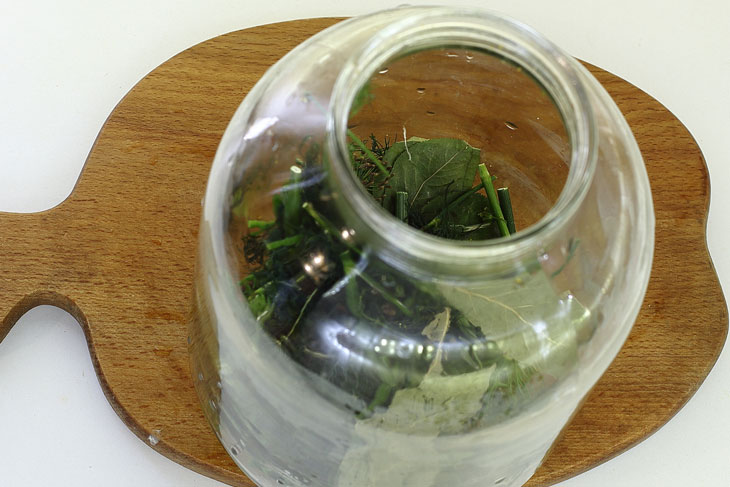 8. Dip stuffed tomatoes.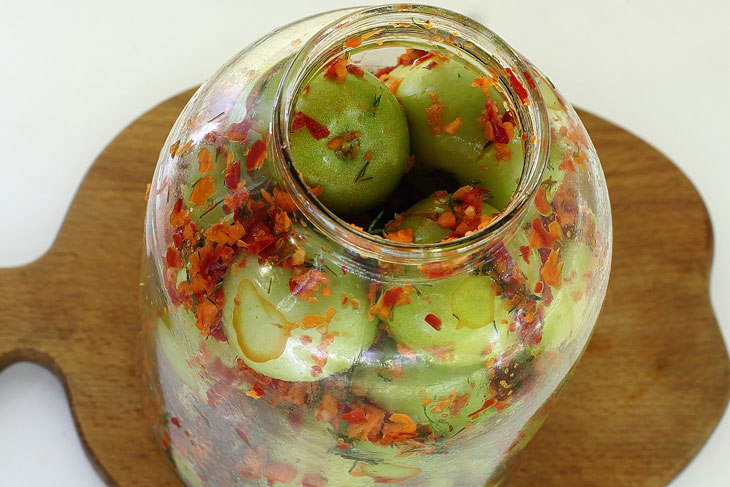 9. Take ordinary tap water, or purified spring water. Mix with salt until dissolved. Pour into the jar all the way to the top. Cover with a nylon lid and leave at room temperature for 2-3 days. It is best to put a plate under the jar.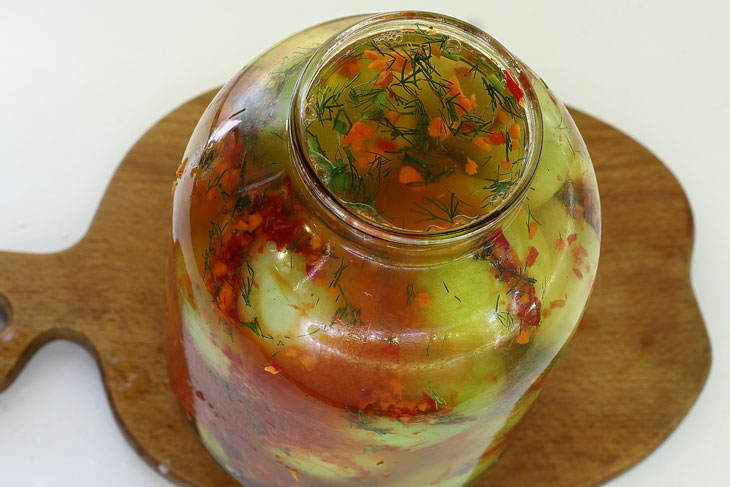 10. After 2-3 days, depending on the temperature in the room, foam will begin to form on the surface of the brine. This started the fermentation process. Let them sit for another 1-2 days at room temperature. Then taste it. If everything suits you, move the jar to a cold place so that the tomatoes do not peroxide or lower it into a cold basement. So tomatoes can be stored until winter.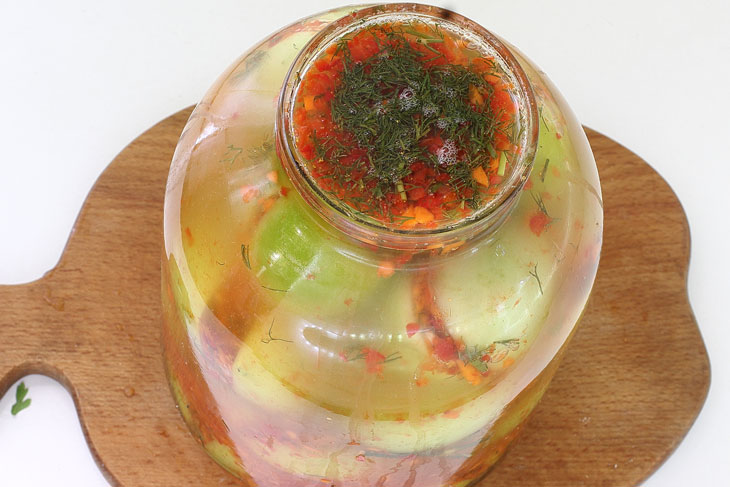 Pickled stuffed green tomatoes are ready.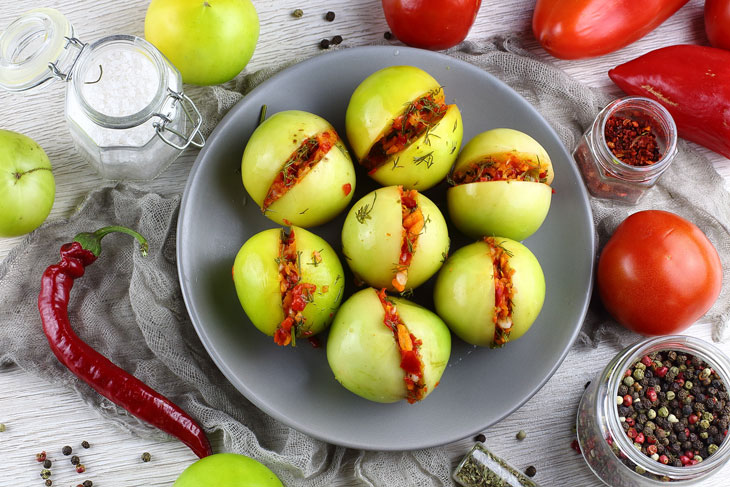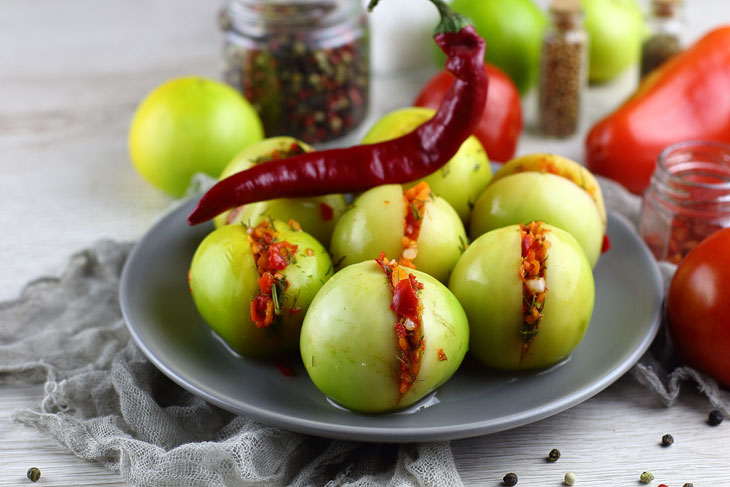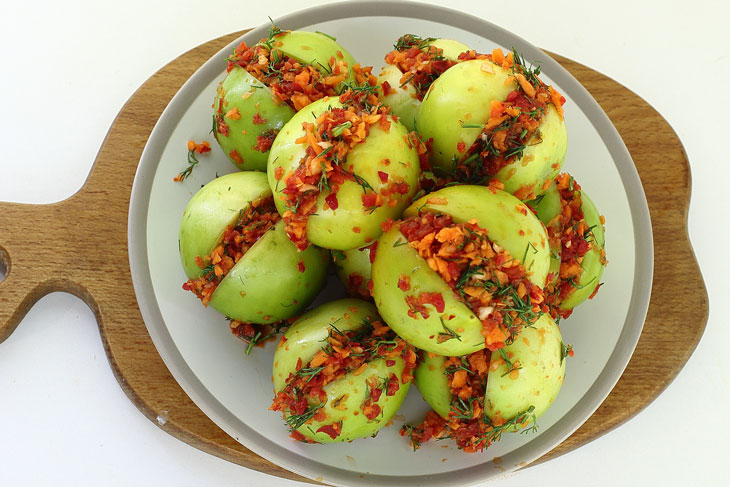 Enjoy your meal!