Eggplant "Teschin language" for the winter is a popular vegetable snack, which is often cooked spicy or even spicy. Eggplant is cut not into circles, but into more oblong, oval pieces. You can even cut the vegetable lengthwise, then to put it in a jar, you have to fold it several times. It is this cut that will correspond to the ironic name of the snack.
Ingredients:
Eggplant – 4 pcs.
Tomatoes – 500 g.
Vegetable oil – 100 ml.
Table 9% vinegar – 30 ml.
Sugar – 2 tsp
Salt – 1 tsp
Garlic – 4-5 cloves.
Sweet pepper – 3 pcs.
Fresh herbs – 4-5 branches.
How to cook:
1. Wash the eggplant, cut off the stems. Any damage to the peel must be cut off. Then cut the vegetables into thin slices.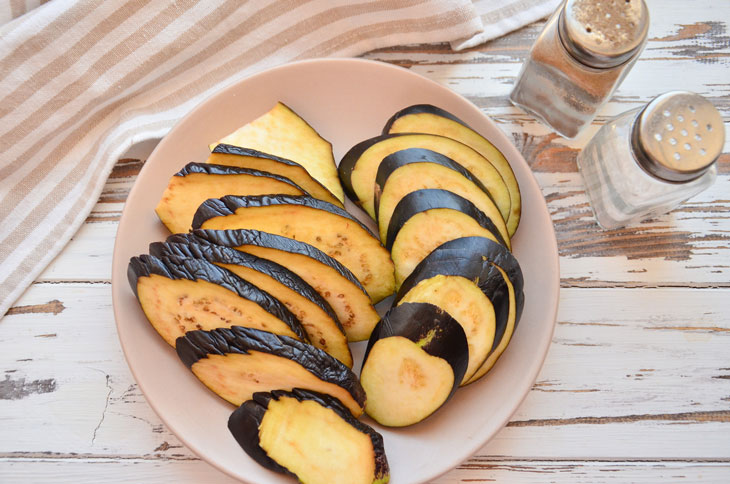 2. Heat a couple of tablespoons of refined oil in a pan. Fry the eggplant slices over low heat for 3 minutes on each side.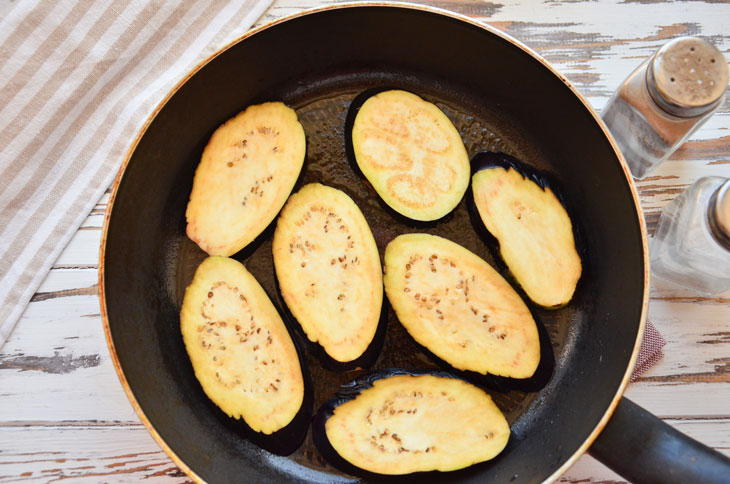 3. In the bowl of a blender or food processor, add quartered tomatoes, slices of sweet pepper. Send peeled garlic and clean fresh parsley there.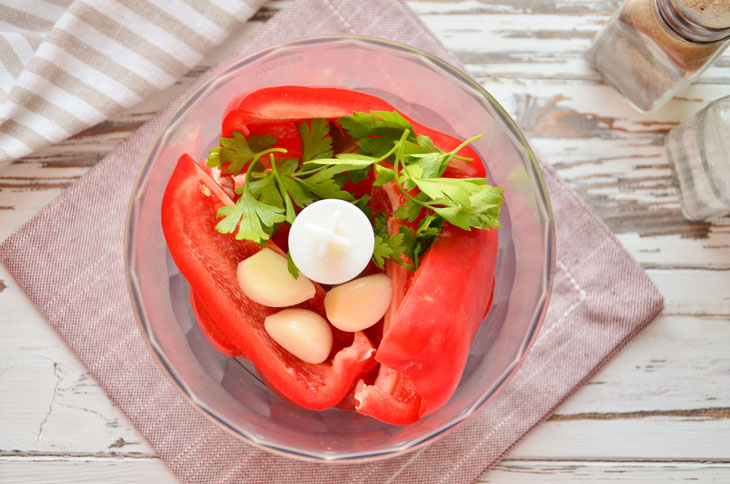 4. Add salt, sugar, any spices, refined sunflower oil, and 9% table vinegar to the bowl with vegetables. Cover with a lid, and at maximum speed, bring the vegetables to a state of homogeneous mass.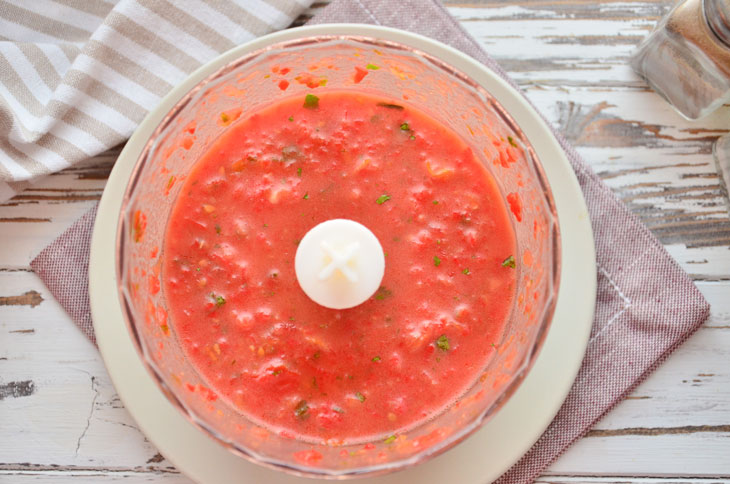 5. In clean, dry jars, put a couple of tablespoons of vegetable dressing at the very bottom. Then lay carefully 2-3 eggplant slices.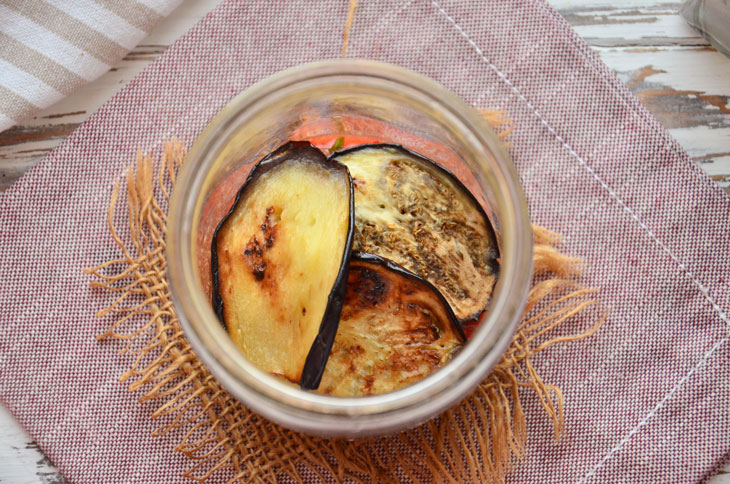 6. Alternate the vegetables with the dressing until the jar is full to the top.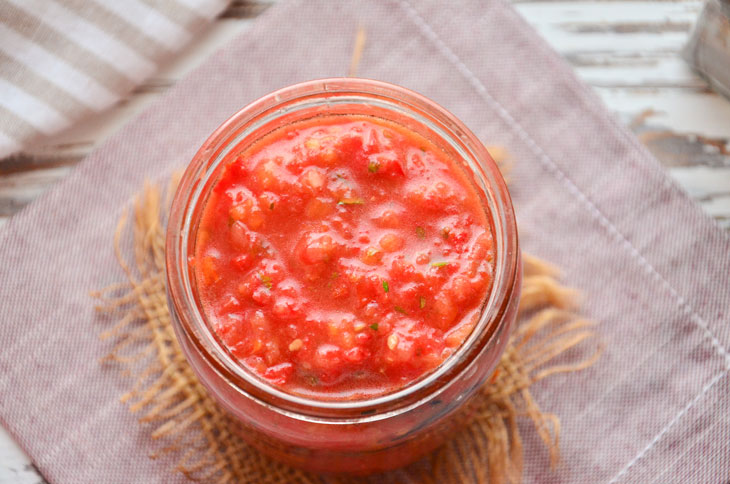 7. Cover the jars loosely with lids (without rolling them up) and send them to be sterilized in a pot of water. Sterilization time – at least 25 minutes per 500 ml jar. Then carefully remove the blanks from the pan and cork with lids. Wrap in a blanket until completely cool.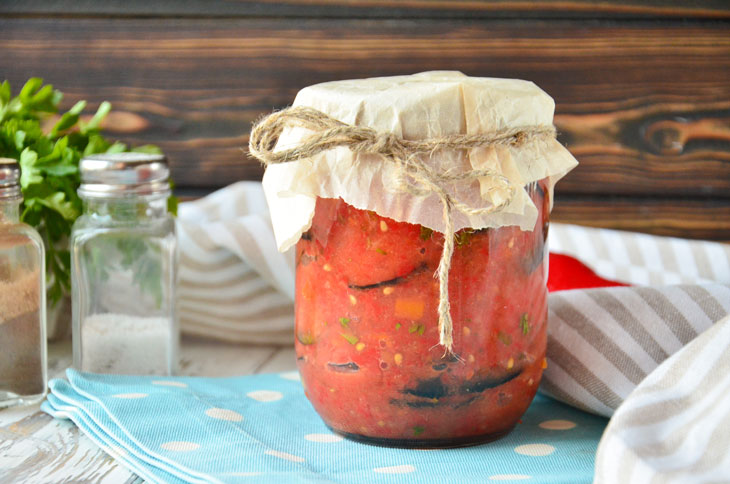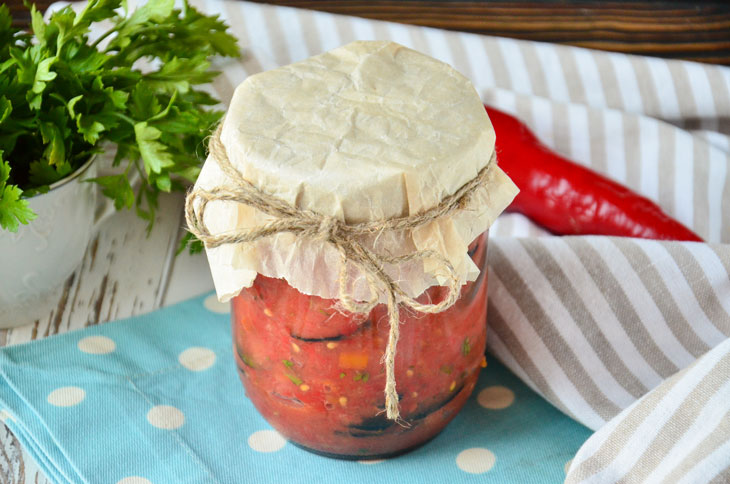 Enjoy your meal!