With seasonal vegetables and minced meat at your disposal, you can prepare countless delicious and healthy snacks that will diversify your everyday summer menu. And if the dish is decorated with fiction, then it will become a decoration of the festive table.
We offer you a recipe for stewed eggplant with minced meat and mozzarella, which are cooked in a pan very quickly and simply. Eggplants can be decorated with rolls, boats, nests, casseroles or fans. Try our version of this dish. Vegetables are cut in a special way and rolled into a bagel. Minced meat is placed in the middle of the vegetable bagel. Products are stewed in tomato and sold hot or cold.
Ingredients:
Blue – 2 pcs.
Minced chicken – 250 g.
Granulated garlic – 1 tsp
Suneli hops – 1 tsp
Smoked paprika – 1 tsp
Mozzarella cheese – 60 g.
Vegetable oil – 1 tsp.
Tomato paste – 70 g.
Salt, pepper – to taste.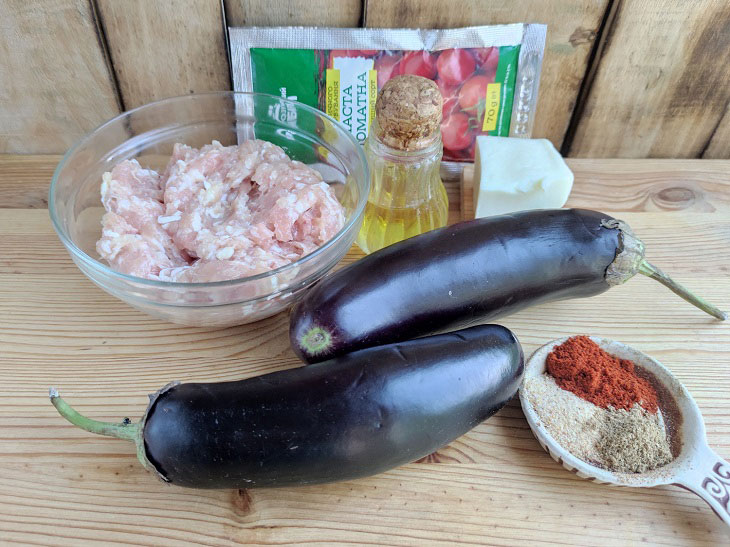 How to cook:
1. Rinse the eggplants in cold water, wipe off, cut off the ends. Divide each eggplant into 2 parts.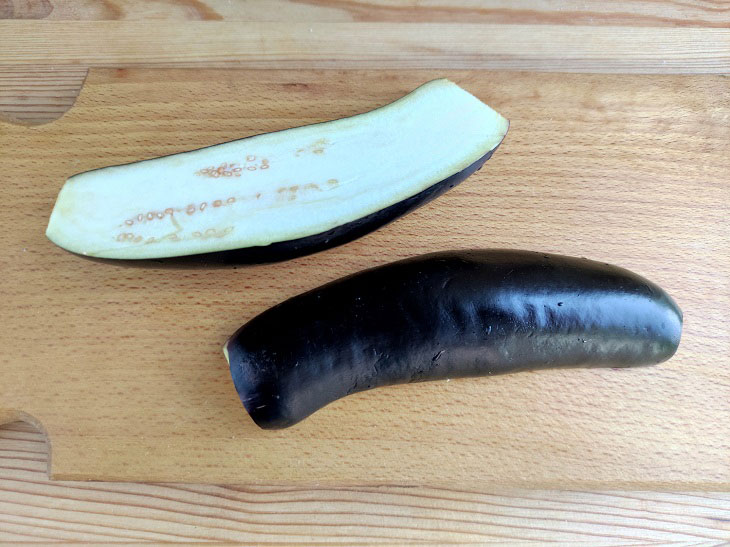 2. Place the eggplant half between two sushi sticks. Make not continuous cuts as in the photo. The knife rests on the sticks and does not cut the eggplant to the end.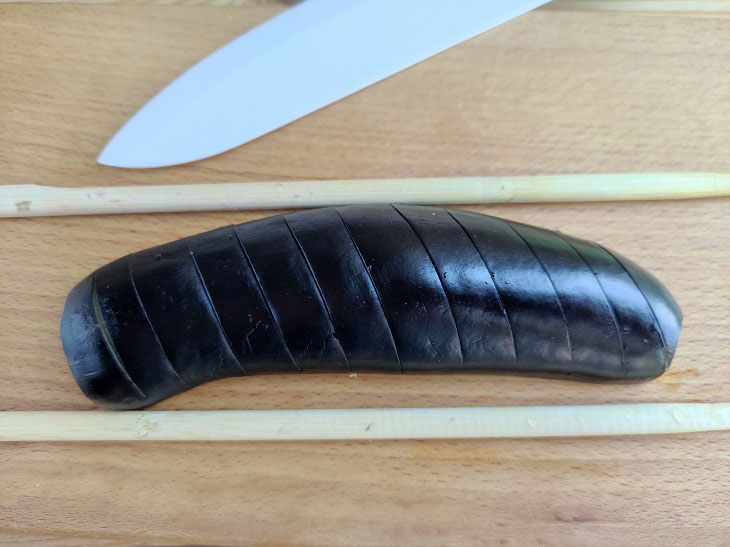 3. Turn the vegetable over and chop.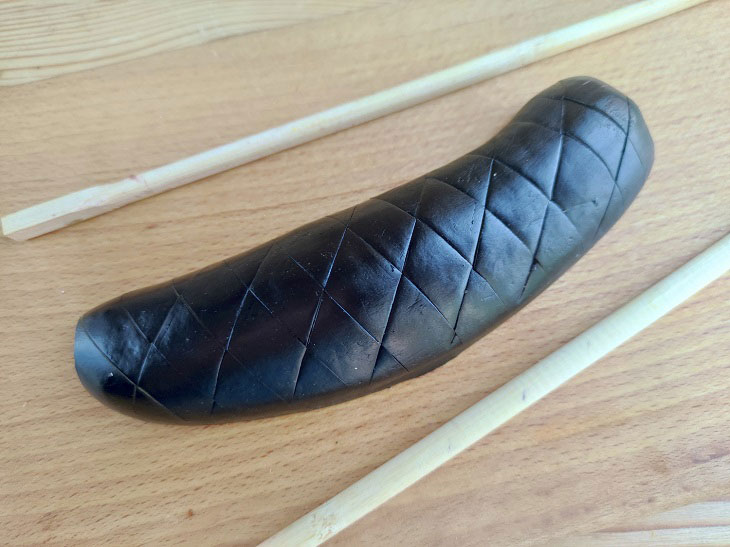 4. Prepared blue, put in a bowl, sprinkle with salt. Leave for 15 minutes.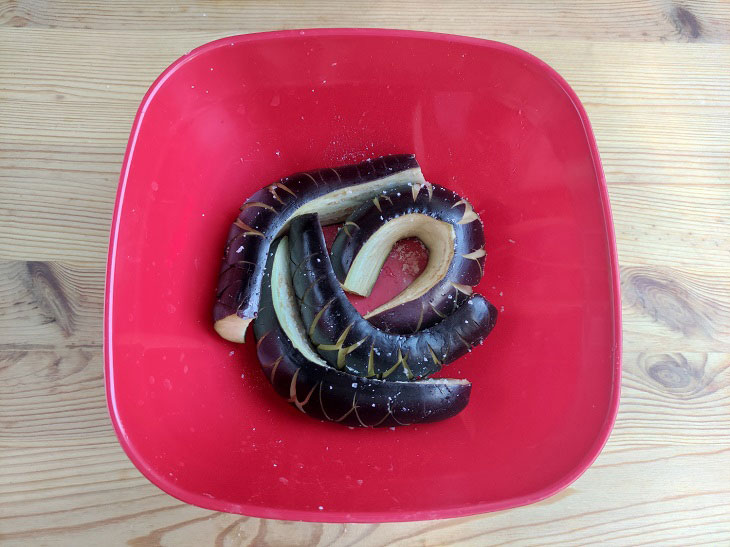 5. Add half of all spices, salt and pepper to minced meat. Mix until smooth.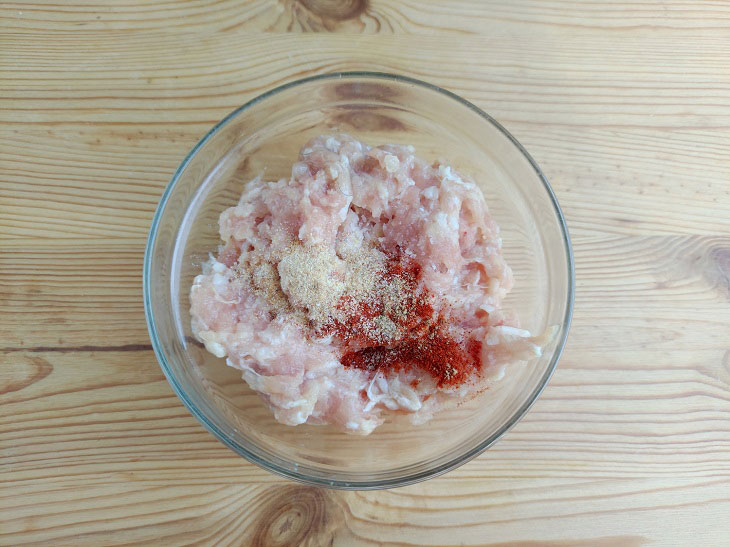 6. Roll each prepared eggplant half into a donut shape, chop with a toothpick.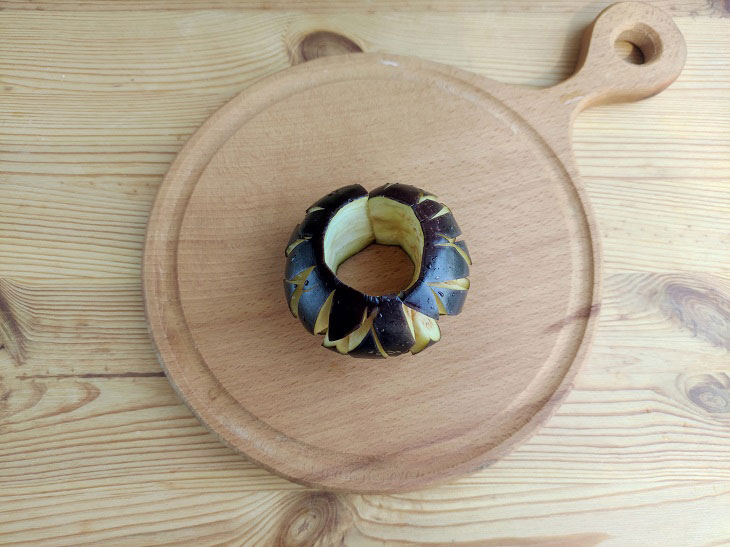 7. Put mince in the center.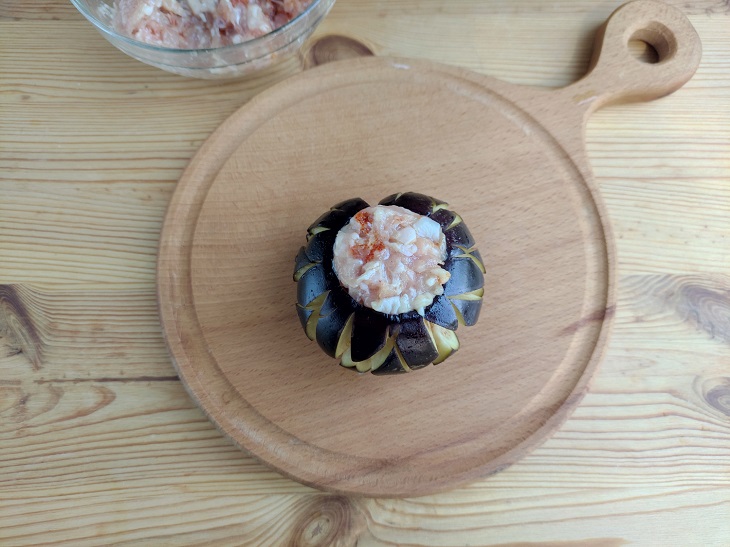 8. Put stuffed eggplants on the pan.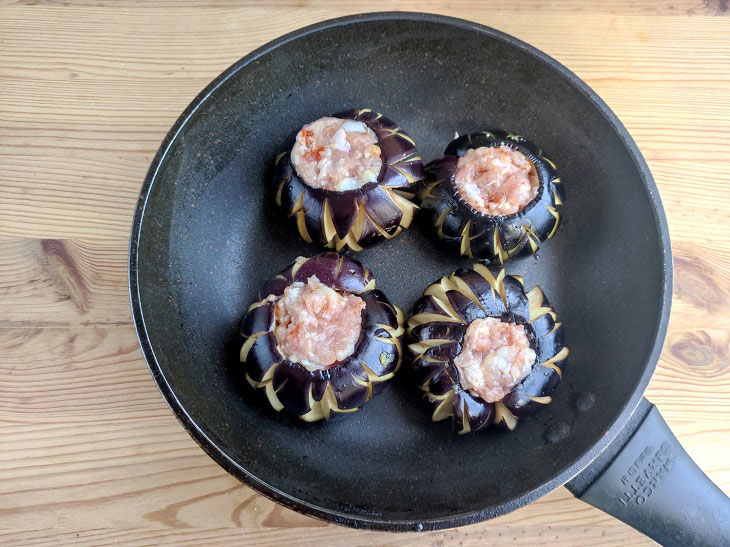 9. Dilute tomato paste in 120 ml of water, add vegetable oil. Pour eggplants with minced meat with tomato filling, simmer for 20 minutes from the moment of boiling over low heat under the lid.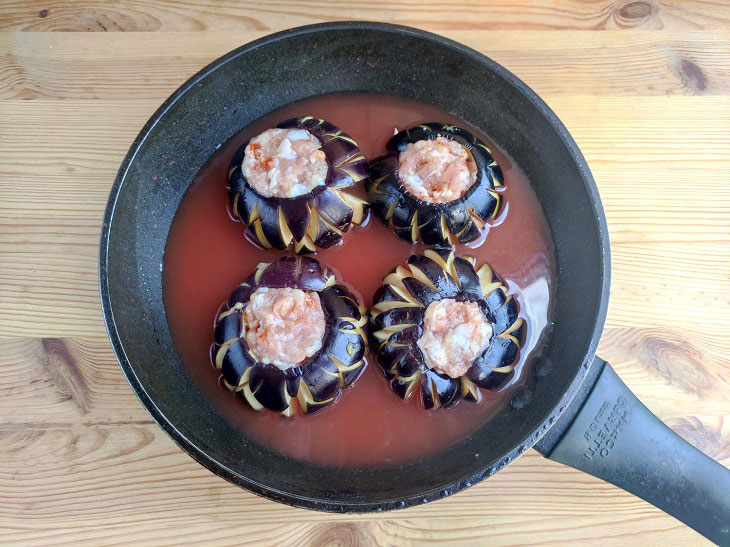 10. Grind the cheese with a fine grater. Lay the cheese on the minced meat, sprinkle the dish with the remaining spices. Cover the pan with a lid and cook for 3 minutes.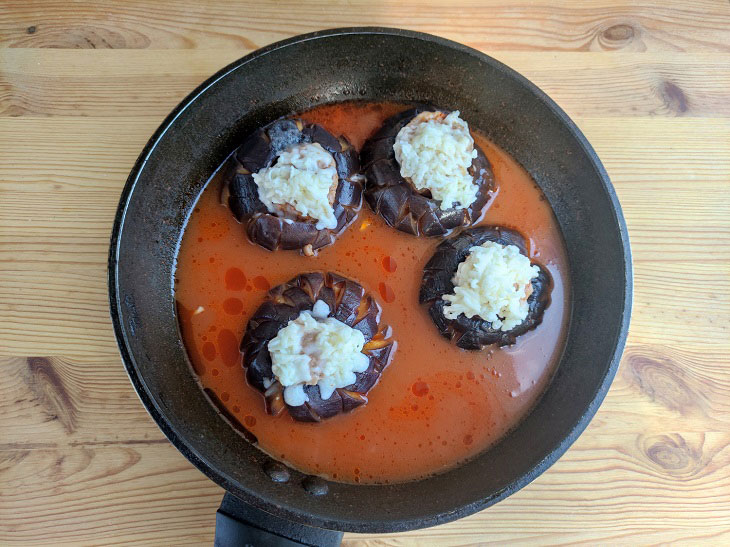 11. Transfer the prepared eggplants to a serving plate, add fresh herbs, vegetable slices from tomatoes. An appetizing tasty dish looks original and will not leave indifferent at your festive table.
The dish is suitable for PP and diet menus.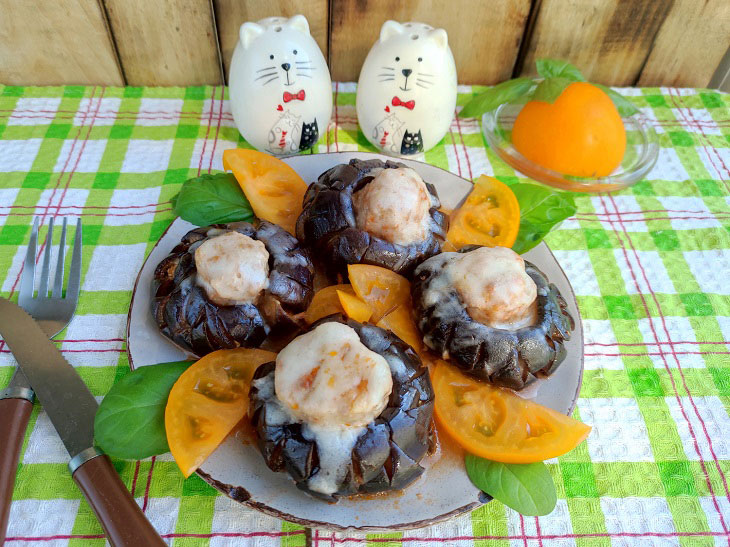 Bon appetit!