Ukrainian Greeks always turn out not only delicious, but also quite appetizing in appearance. That is why they can be safely prepared even as a main dish and do not worry that someone will remain hungry. Greeks are best served hot. To reduce the cooking time, you must first boil the buckwheat, and twist the meat in a meat grinder.
Ready-made Ukrainian Greeks go well with any salads, but you don't need to cook a side dish for them, as there is buckwheat in the composition anyway. When choosing meat, you should give preference to the one that you like best. And it can be: chicken fillet, pork, beef or some other. Of the spices, it is better to opt for the classic version, namely, black pepper and salt. If you prefer to add some more original ones, then feel free to use them.
Ingredients:
Boiled buckwheat – 100 g.
Pork – 100 g.
Salt, pepper – to taste.
Onion – 1 pc.
Egg – 1 pc.
Vegetable oil – 70 ml.
Flour – 1 tbsp. l.
Tomato paste – 0.5-1 tbsp. l.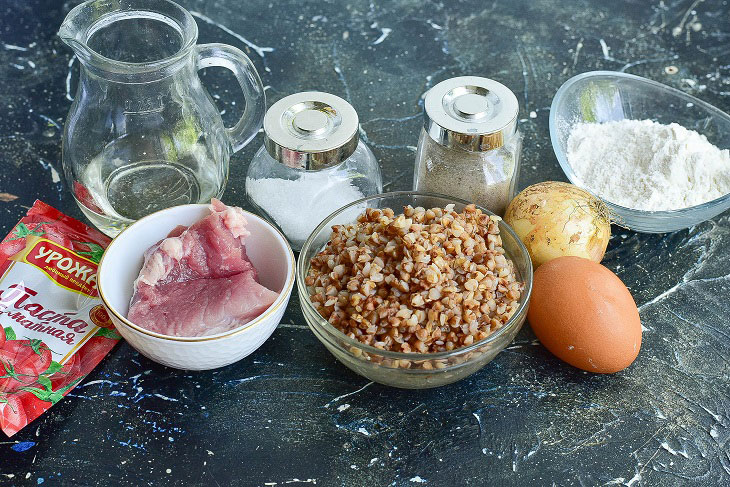 How to cook:
1. So, if you didn't boil the buckwheat in advance, then follow this procedure, just wash the grits very carefully beforehand and do not forget to add salt when cooking.
By the time this cereal is cooked for 20 minutes.
2. Be sure to chop the meat in a convenient way.
You can use a meat grinder or a blender.
Put it on boiled buckwheat.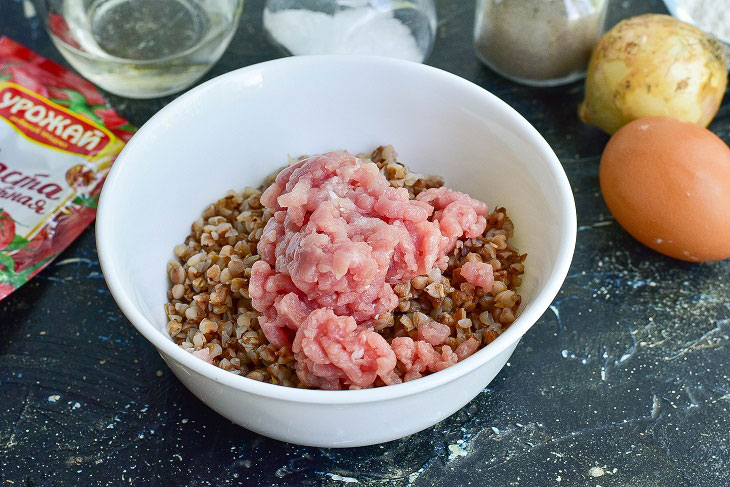 3. Cut half an onion into cubes.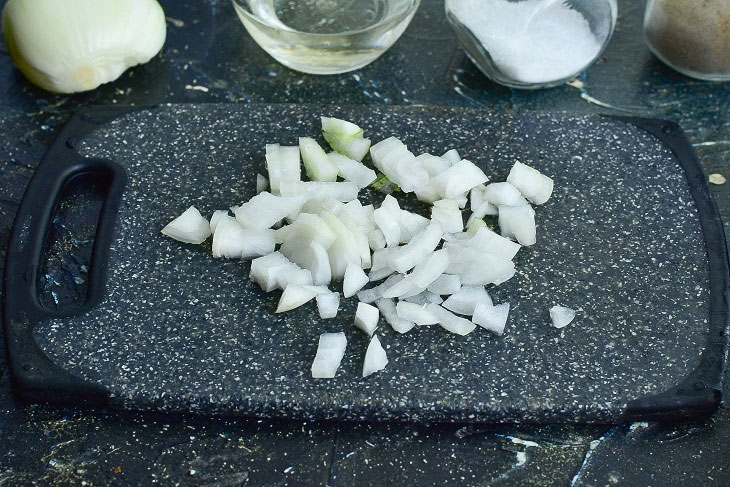 4. Put the onion in a bowl with buckwheat and minced meat, carefully beat in the chicken egg there.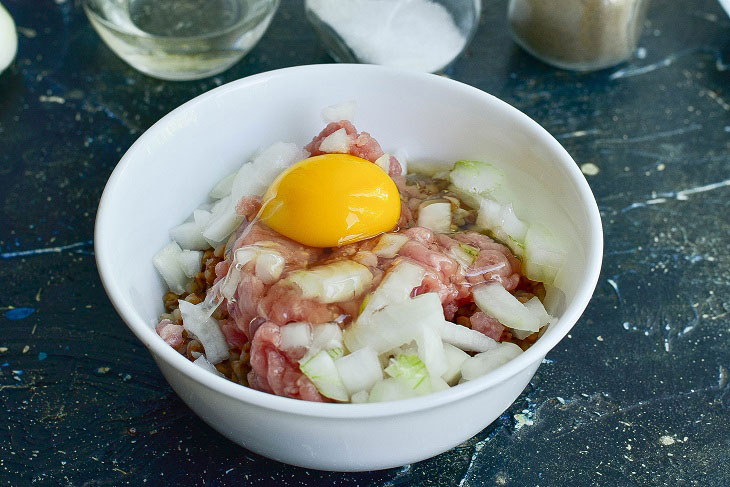 5. Pour in the spices.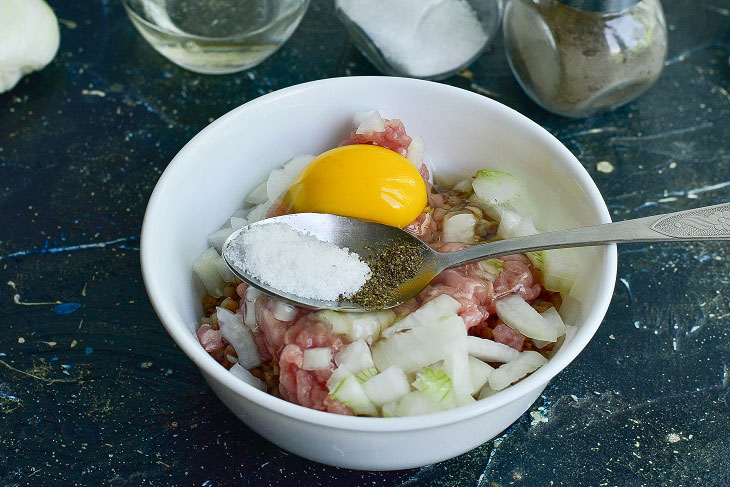 6. Put the flour in a bowl, form the minced meat into grechaniki. Dip each of them in flour.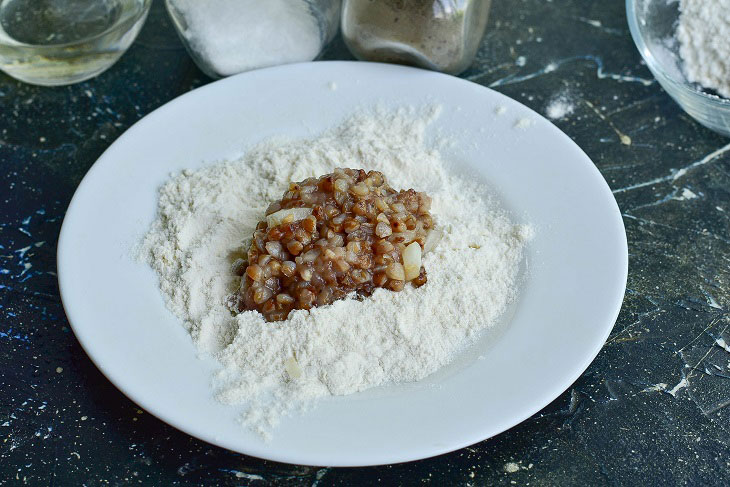 7. Heat the oil in a frying pan and only after that lay out the prepared buckwheat. Keep fire to a minimum.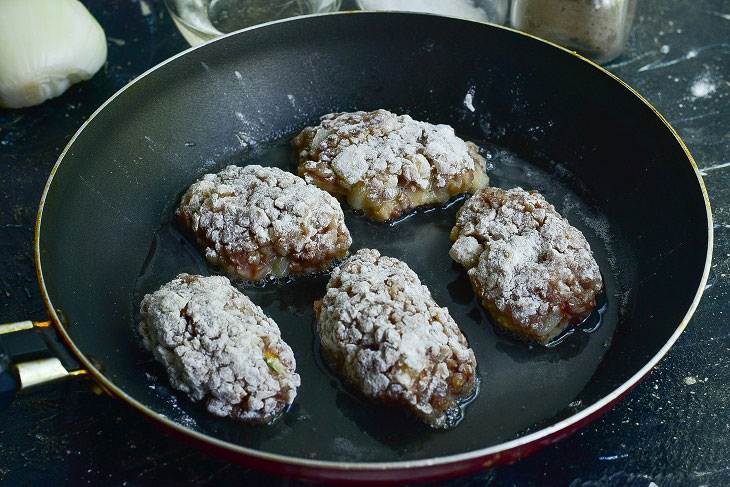 8. In another pan, fry the second half of the onion, which is cut into half rings.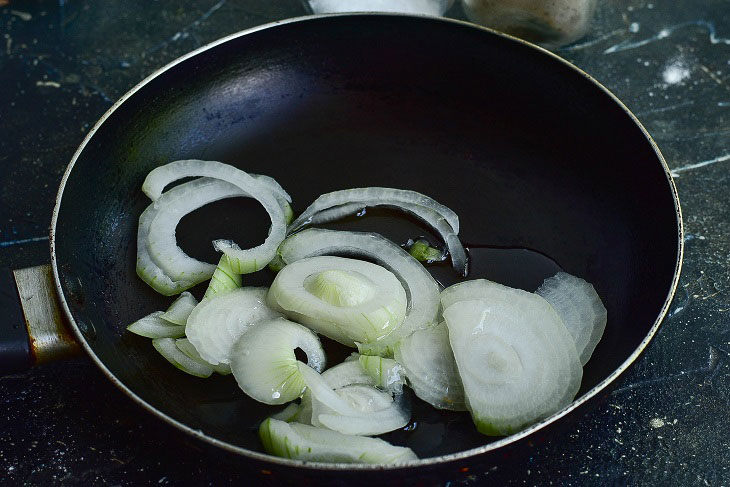 9. Fry greechaniki until cooked and beautiful color on both sides.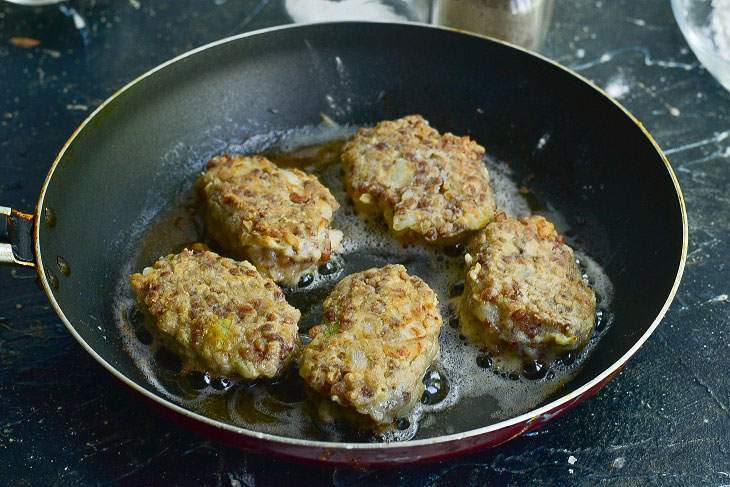 10. Then put lightly fried onion rings to them, pour in a little water and squeeze out the tomato paste.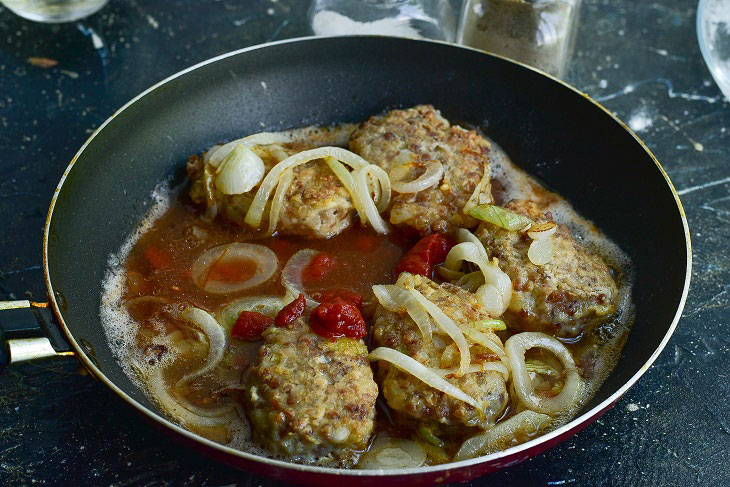 11. Stew them for 5 minutes, and then boldly serve them to the table.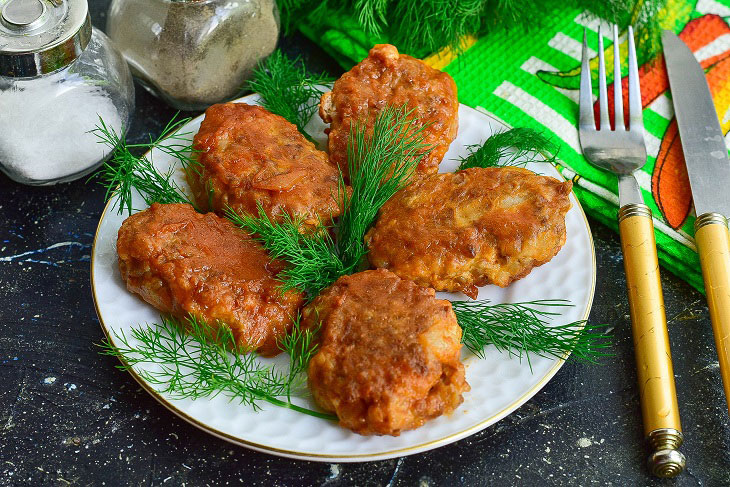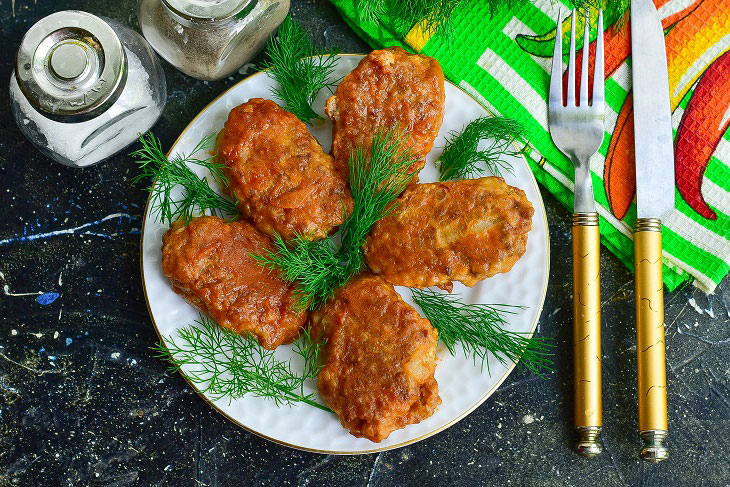 Bon appetit!