This fish dish is best served immediately after cooking, as it is hot when it is tastier and more appetizing in appearance. Due to the fact that it is fish, it is worth preparing some original and unique sauce for it in advance. If there is no desire and time for this procedure, then you can simply pour soy sauce into the bowl.
So, after buying pink salmon, be sure to clean it so that you don't waste time on this procedure at all in the future. Without fail, remove all the insides, use a sharp knife to cut off the head and tail. Now clean the scales and wash the fish, and inside very carefully. Now cut it into 2-3 pieces. The fish is prepared, you can safely proceed directly to the preparation of the ingredients and the cooking process itself.
Ingredients:
Fresh pink salmon – 1/3 of the carcass.
Egg – 1 pc.
Salt – 2-3 pinches.
Ground black pepper – 1 pinch.
Flour – 1.5 tbsp. l.
Vegetable oil – 50-60 ml.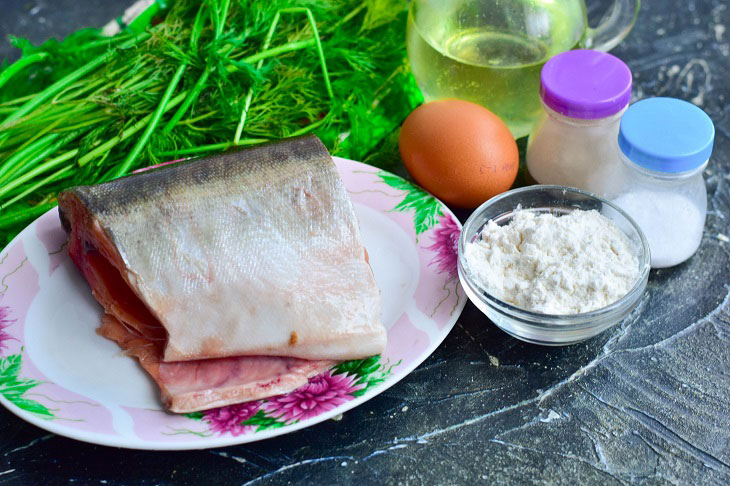 How to cook:
1. Beat a chicken egg into a fairly deep bowl. Pour all the flour into it immediately.
Flour can be safely replaced with starch.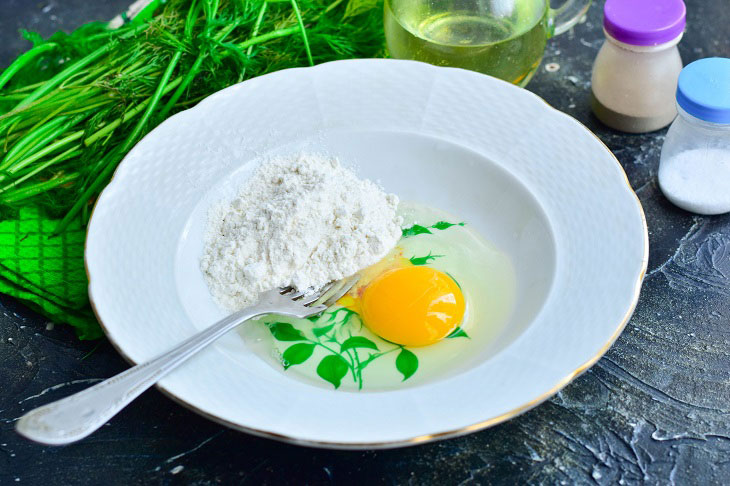 2. Mix the batter very well with a fork. Structurally, it should not be rare.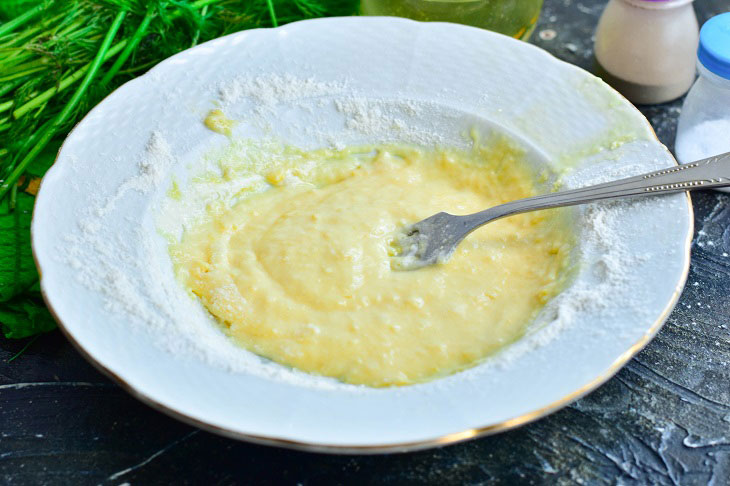 3. Now go fish. To do this, cut it in half lengthwise. Remove large bones and tear out the entire spine.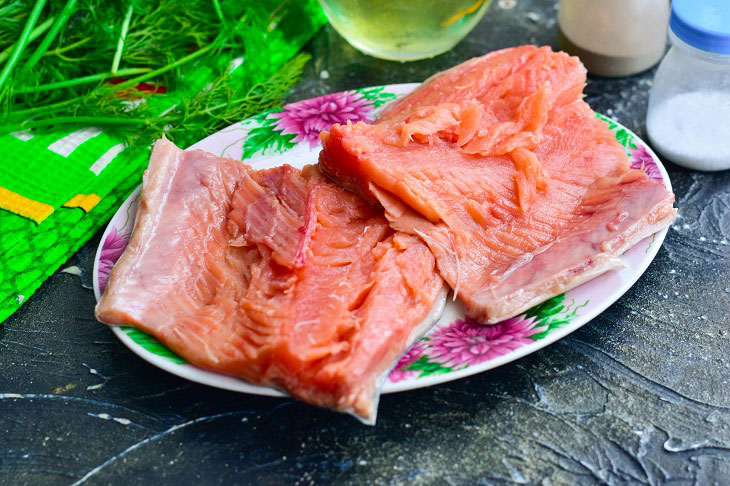 4. Dip one piece of pink salmon in egg batter on one side. Salt and pepper the fish. Then flip it over to the other side. Again, don't forget the salt and pepper.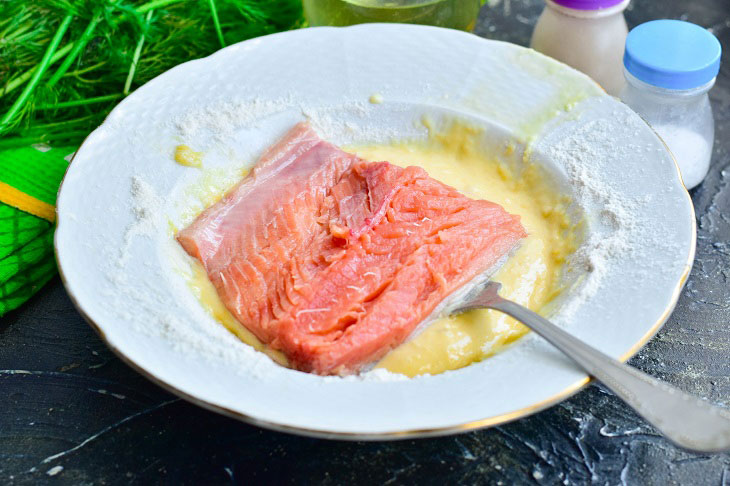 5. Pour vegetable oil into the pan. Carefully lay out the salmon. Immediately turn the heat to medium, even near minimum.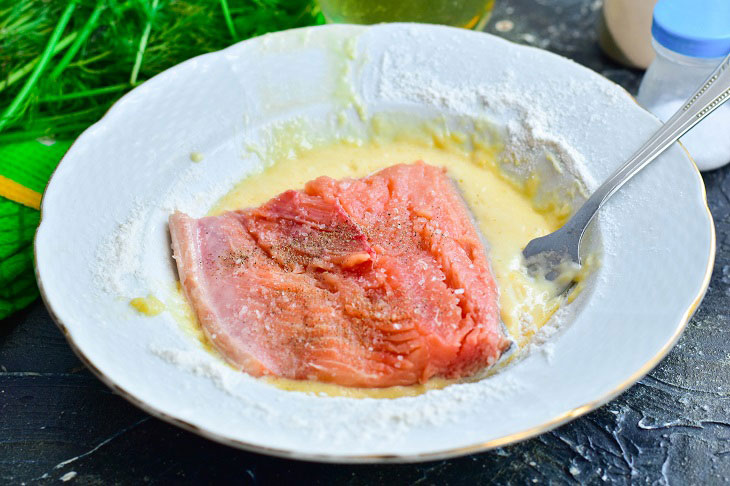 6. Fry a piece of pink salmon for about 2-3 minutes on one side, then turn it over to the other using special tweezers. Fry for the same amount of time. Do the same with the second piece of fish.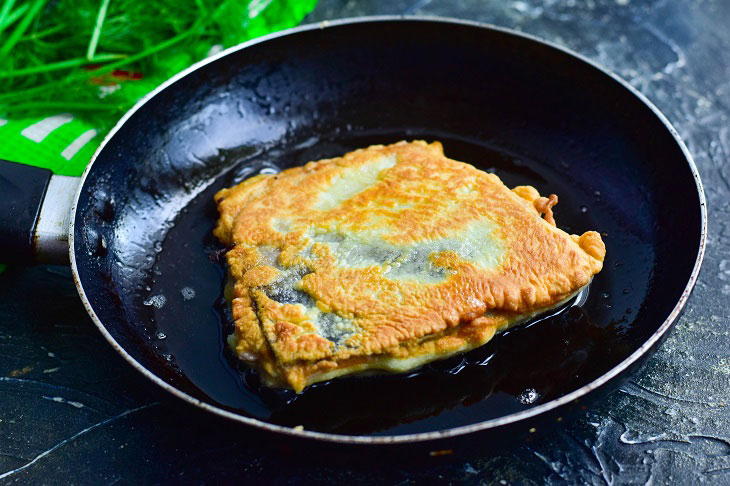 Put the finished pink salmon brizol first on a paper towel. In just a few seconds, transfer it to a beautiful elongated dish and serve it to the table.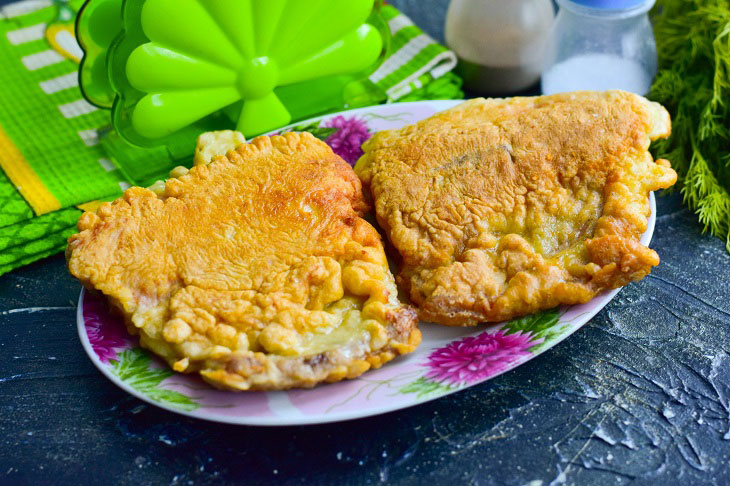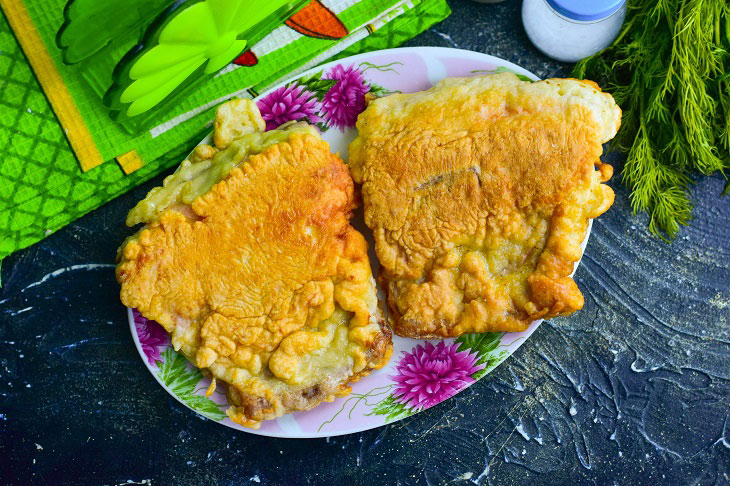 Bon appetit!