Knowing this recipe, you will no longer buy pickled mushrooms in the store. Much better to make them at home. Another tip: try pickling mushrooms using not ordinary table cider vinegar, but apple cider vinegar. By quantity, take it for 1 tbsp. l. more. In the recipe, proportions with the usual 9% vinegar.
For spices, also be guided by your taste, this amount is for a not very spicy taste, if you like it spicier, put more spices and vinegar. Such mushrooms are stored in the refrigerator for quite a long time and for use they are already ready-made, you don't need to add anything to serve, except perhaps only greens.
Ingredients:
Mushrooms (champignons) – 1 kg.
Garlic – 3-4 cloves.
Carrot – 1 pc.
Vinegar 9% – 4 tbsp. l.
Water – 100 ml.
Vegetable oil – 100 ml.
Peppercorns – 10 pcs.
Carnation – 4-5 pcs.
Bay leaf – 3 pcs.
Sugar – 2 tsp
Salt – 2 tsp
Mustard (grains) – 0.5 tsp.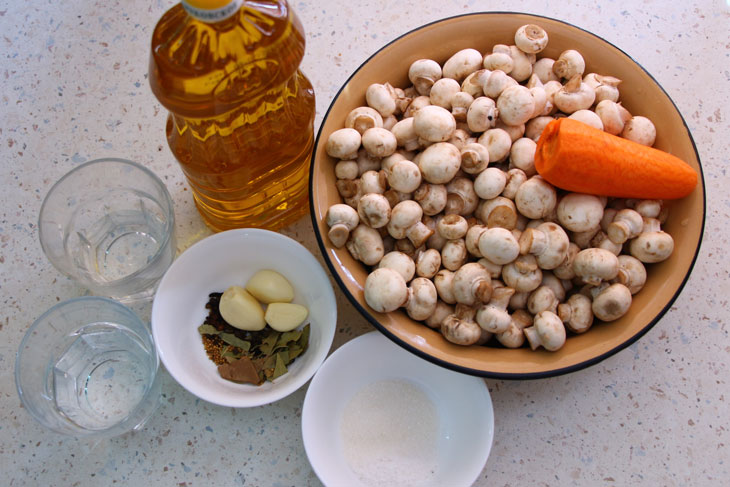 How to cook:
1. Pour water, vinegar, vegetable oil into a saucepan in which we will cook mushrooms. Add spices and salt and sugar. Mix the marinade well.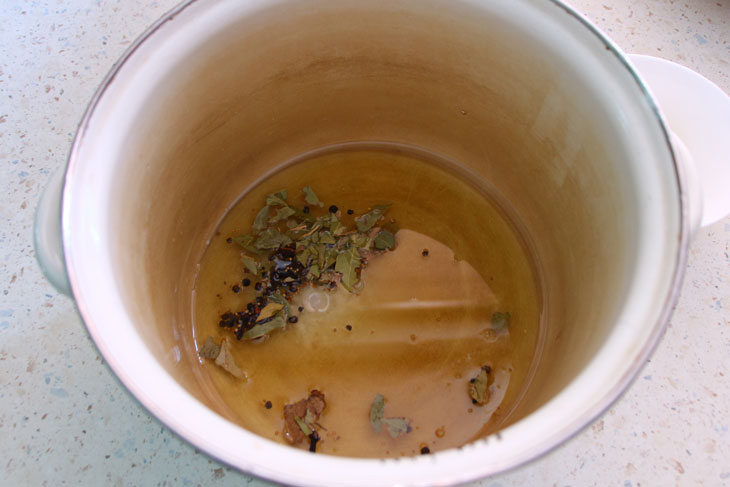 2. Carrot cut into thin strips.
It would be ideal to use a grater for Korean carrots.
Drop into a saucepan.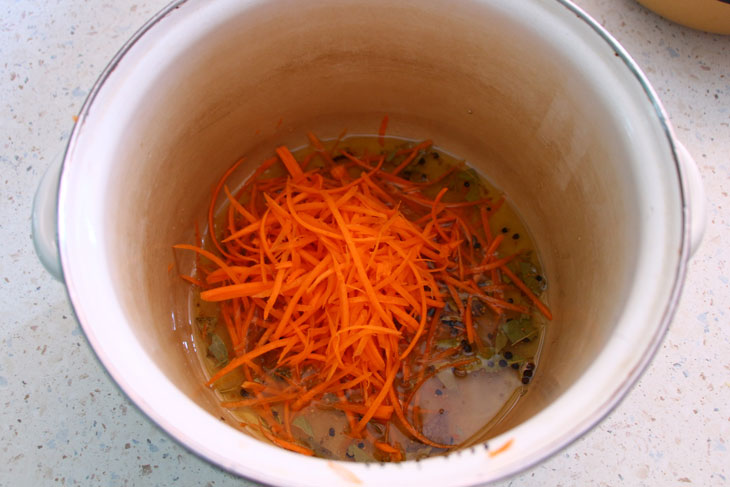 3. Add mushrooms and put on a small fire.
The fact that there is not enough liquid, do not be embarrassed, the mushrooms will release their juice.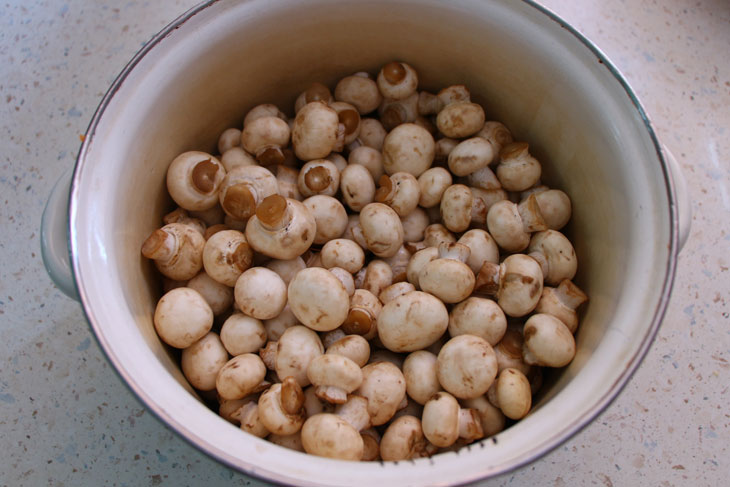 4. When the mushrooms start juice (about 5 minutes), add the garlic, grated on a fine grater. Mix everything and cook for another 8 minutes.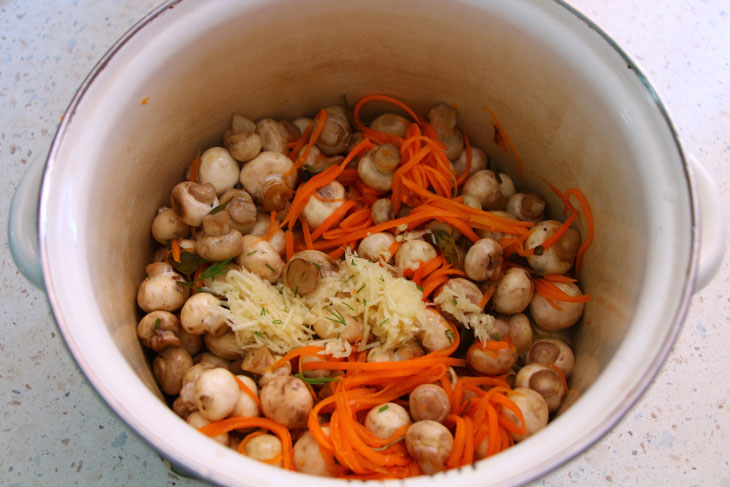 Everything, mushrooms are ready! Leave to cool at room temperature, transfer to a jar and store in the refrigerator.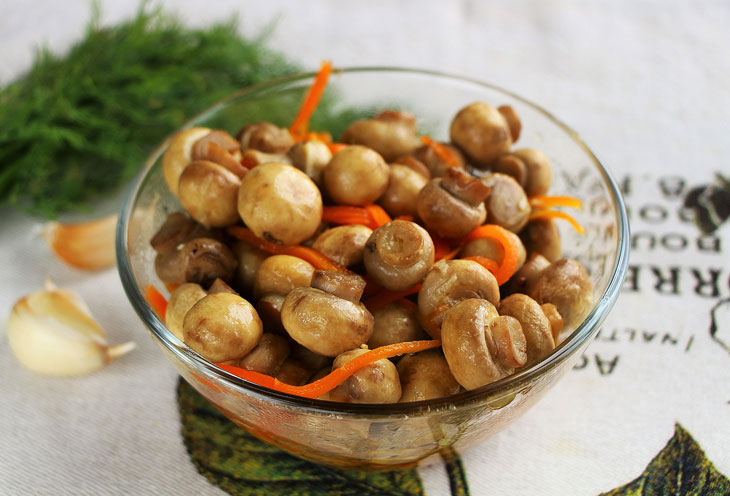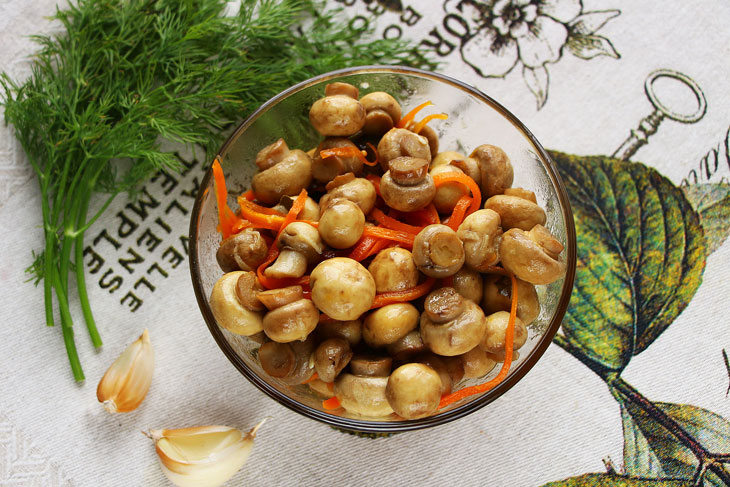 Enjoy your meal!