If you like quick homemade cakes, then cook lazy Adjarian curd khachapuri. Khachapuri is very tasty and satisfying. For the recipe, we need cottage cheese, eggs, hard cheese and some flour. Lazy khachapuri cooks quickly, so you can fry it for breakfast. Serve with coffee or tea, you won't be able to resist. Fragrant pastries in a pan will appeal to every1.
Ingredients:
Cottage cheese 5% – 150 g.
Wheat flour – 40 g + for sprinkling.
Hard cheese – 50 g.
Chicken eggs – 1 pc.
Vegetable oil – 40 ml.
Salt, black pepper – to taste.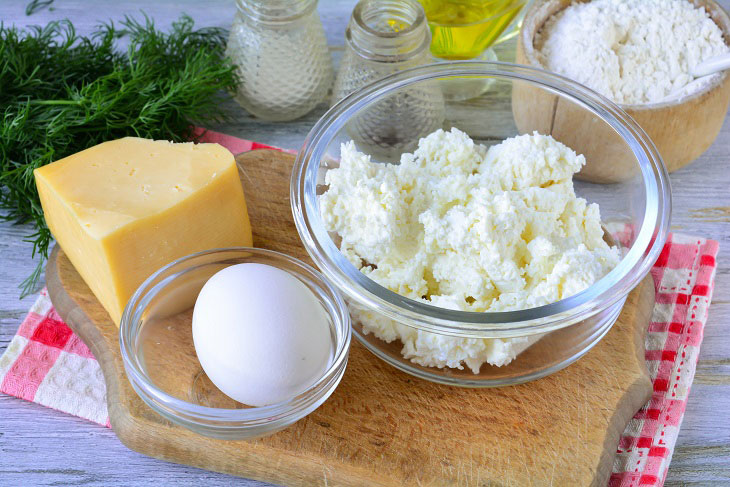 How to cook:
1. Put the cottage cheese in a deep container, mash with a fork to remove large lumps.
For the recipe, you can use cottage cheese of any fat content, but for 9% you may need a little more flour, and for a low-fat product – a little less, since such cottage cheese is drier.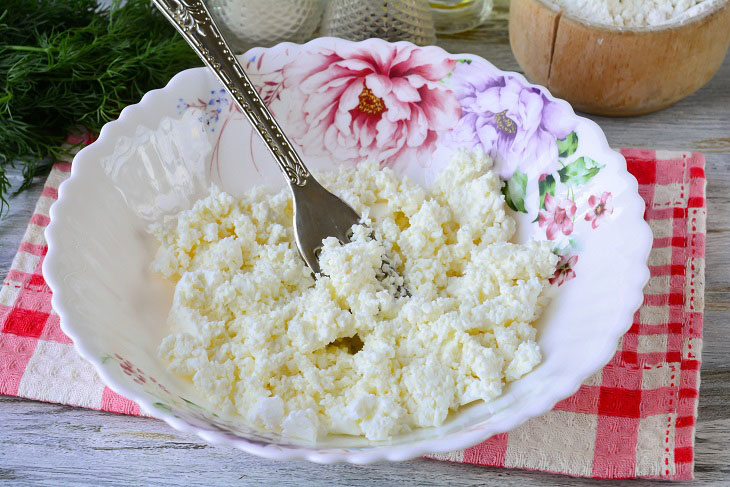 2. To cottage cheese, grate hard cheese on a grater.
Use classic cheese – "Russian" or "Dutch", so that it does not greatly interrupt the taste of cottage cheese.
Leave some cheese for sprinkling khachapuri.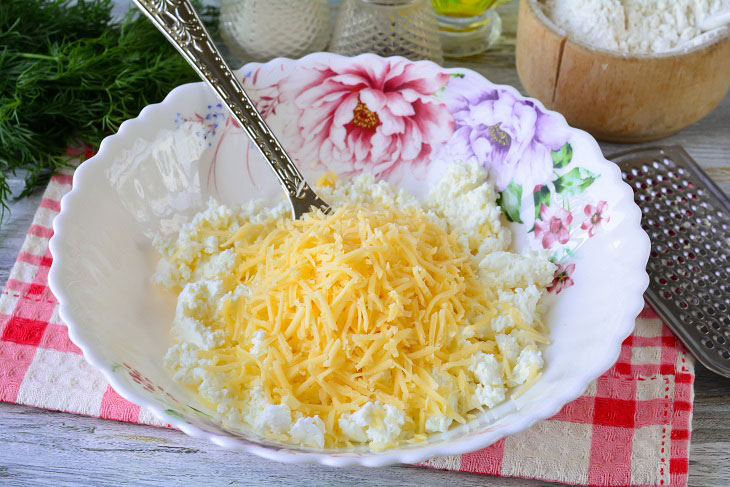 3. Separate the egg white from the yolk. Enter the egg white to the curd dough, add a little salt and stir. Set the egg yolk aside for now.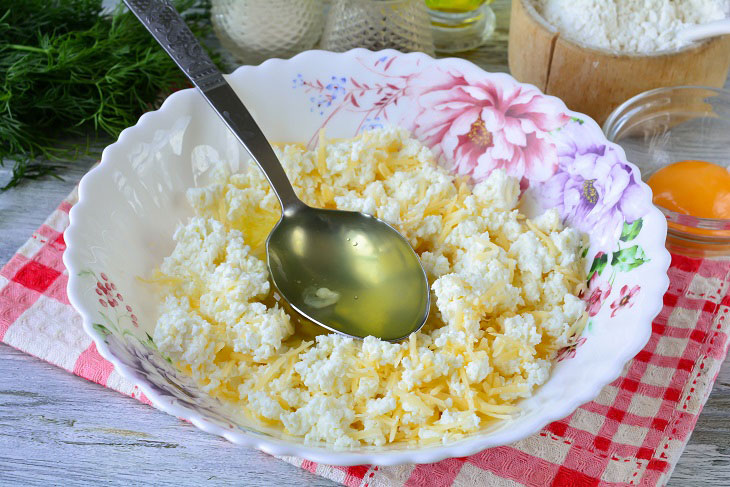 4. Pour in the required amount of flour.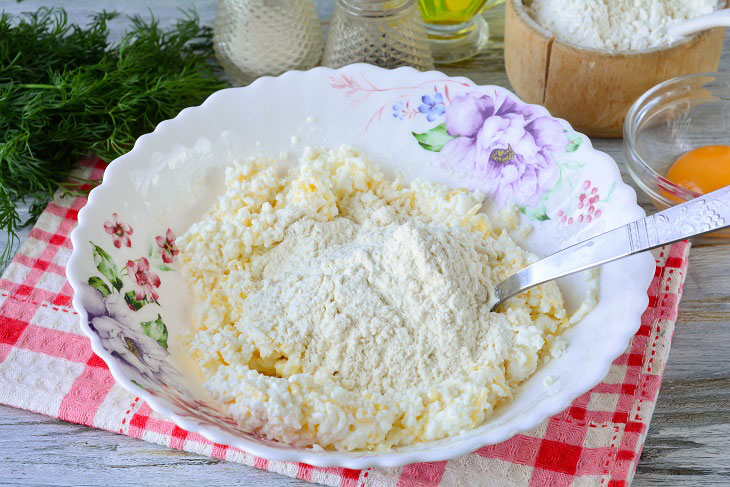 5. Knead the dough and roll it into a ball. The dough will keep its shape well and will not fall apart.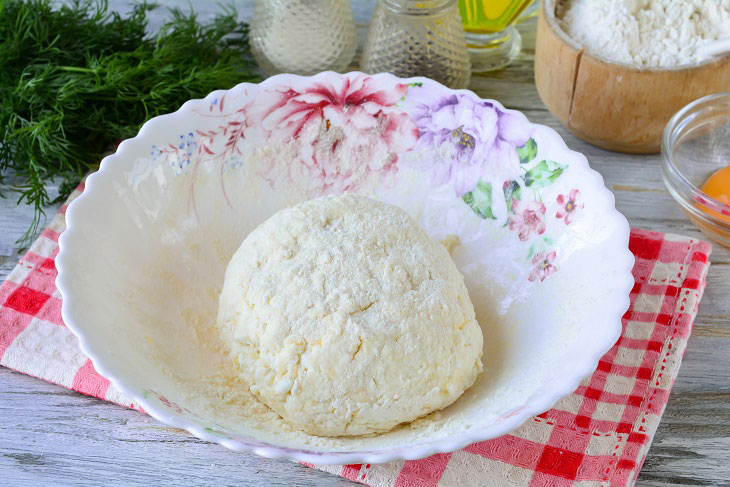 6. Sprinkle the working surface with flour, lay out the dough, roll it out in the form of a boat and give it an oblong shape with your hands. The thickness of the boat is approximately 0.7-0.8 cm. You will get a curd cake.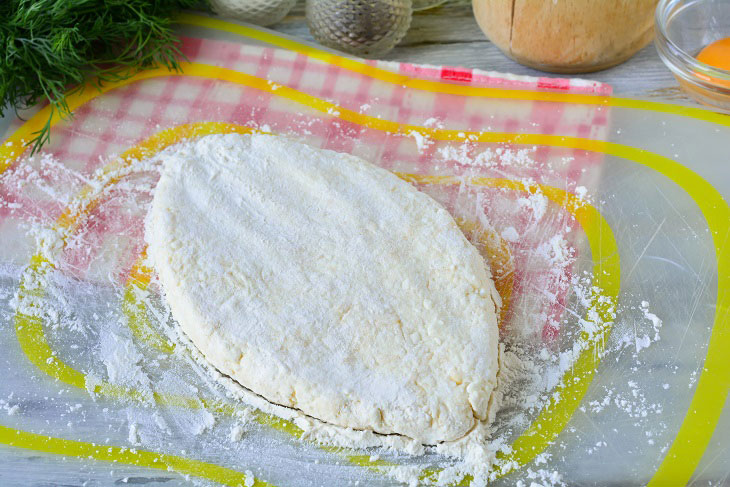 7. Heat oil in a frying pan, turn on medium heat. Put cottage cheese khachapuri and start frying.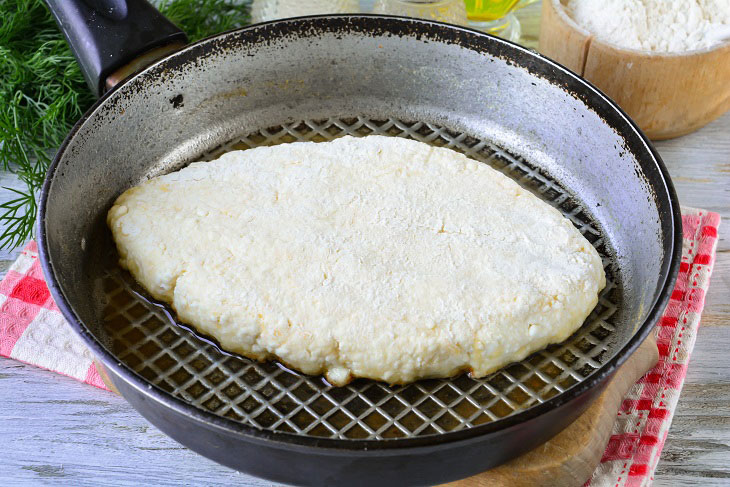 8. After 4 minutes, turn the cake over – it has become ruddy.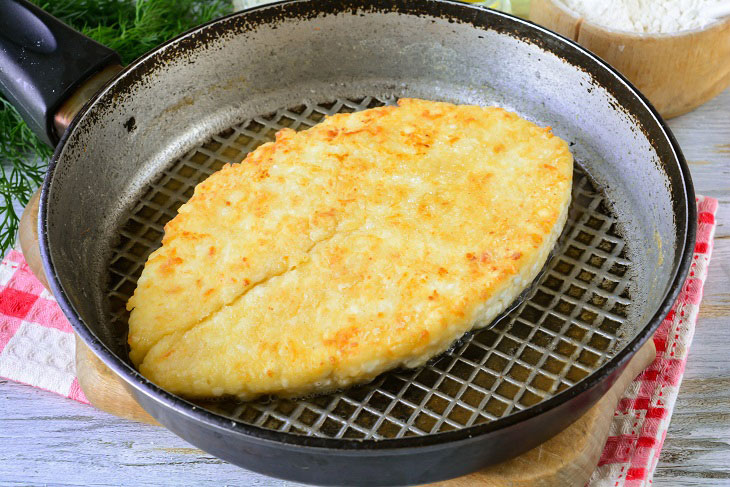 9. Using a spoon, make a recess in the boat – take out a little curd dough to add the yolk inside. Carefully, keeping the integrity, put the egg yolk in khachapuri. Sprinkle the rest of the cheese along the edge of the yolk. Lightly salt and pepper the yolk.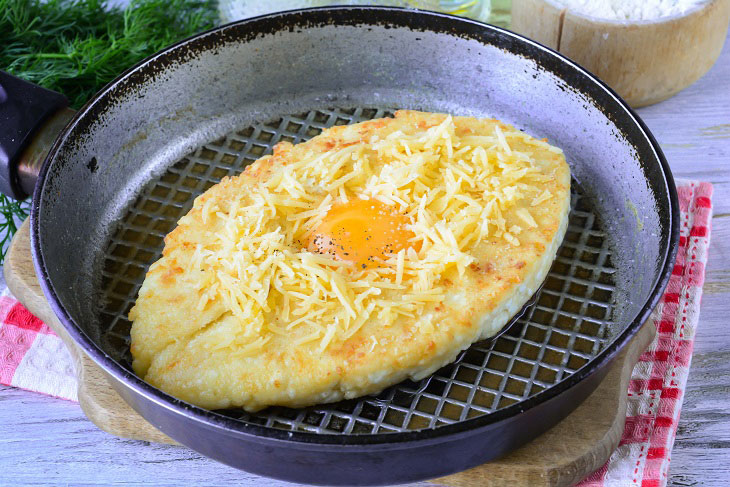 10. Cover the pan with a lid, make a quiet fire and cook khachapuri for another 3 minutes. The yolk should set slightly but still runny inside.
11. Serve the ready-made lazy Adjarian curd khachapuri immediately to the table while it is hot, the cheese stretches and the yolk is soft. Optionally, add khachapuri with fresh vegetables.
This is how you can cook a delicious dish from the available products.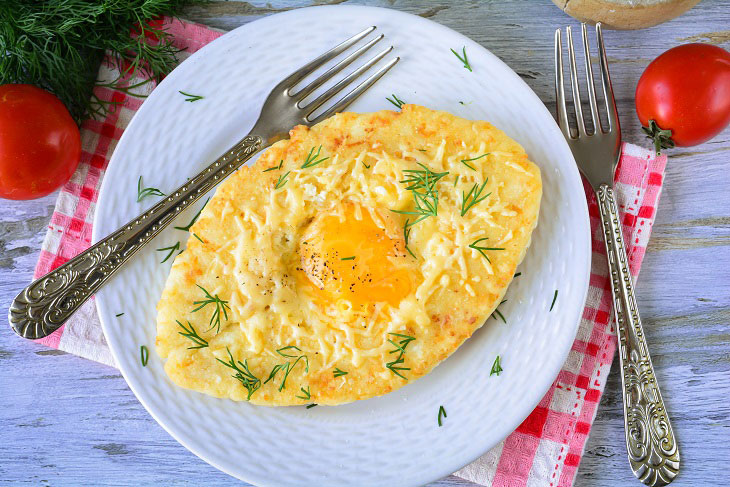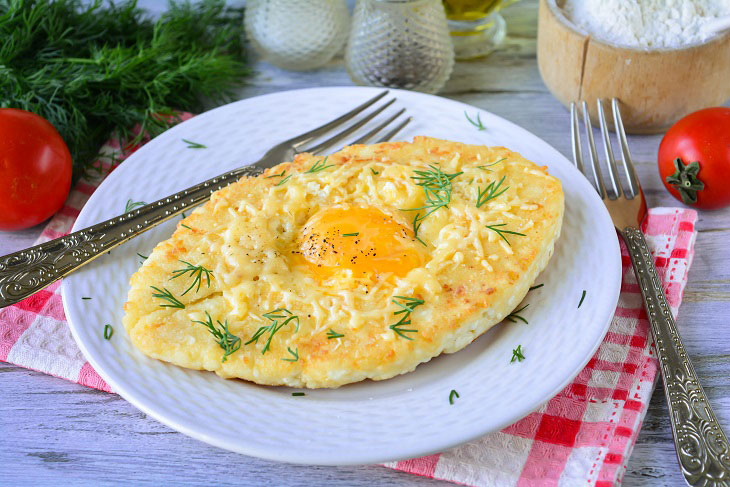 Bon appetit!