Festive chicken breast ham is a great meat appetizer that is quite easy to prepare. It is better to serve it to the table after it has cooled down, and it is better to cut it into pieces at the same time. When choosing meat, you should give preference to homemade, from spices it is best to opt for salt, pepper, ground paprika and garlic.
You can serve boiled pork to the festive table with any salads, side dishes or just like that. The meat itself is more convenient and faster to cook in the oven, but a slow cooker is also suitable for this purpose.
Ingredients:
Chicken breast – 250-300 g.
Salt – 3-4 pinches.
Ground pepper – 3-4 pinches.
Paprika – 2 pinches.
Dried garlic – 2-3 pinches.
Vegetable oil – 0.5 tsp.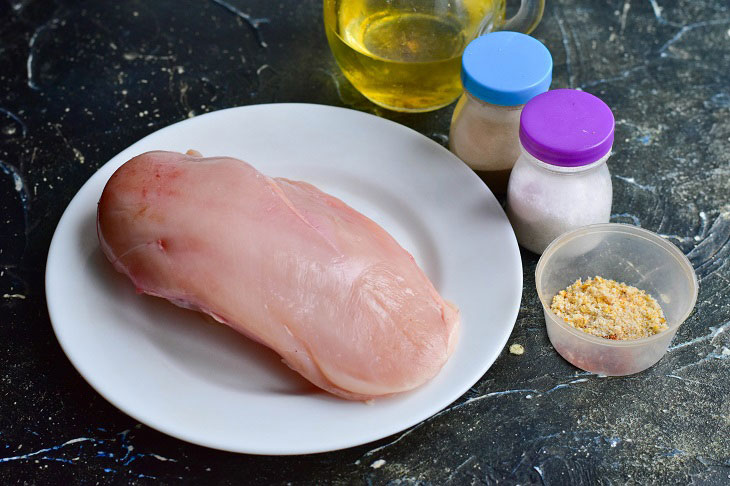 How to cook:
1. Wash the chicken breast very thoroughly. After that, wipe off excess moisture with a paper towel or napkins.
The meat must be dry.
Lay it out on a platter.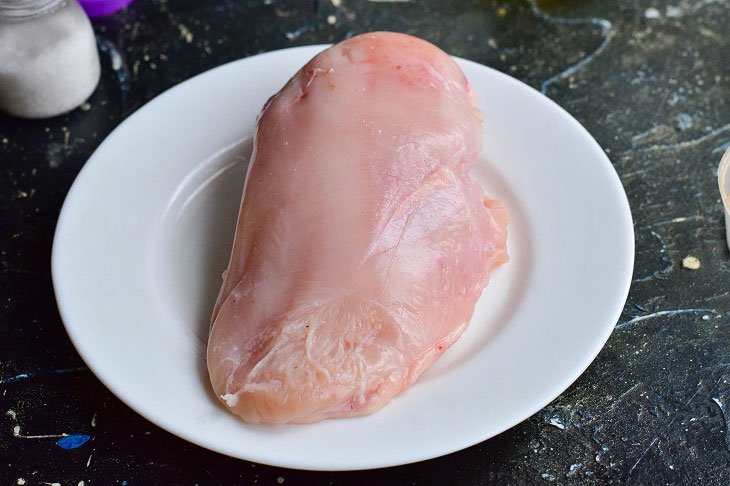 2. Now salt it very well on all sides.
If you wish, you can make several punctures in the meat, so it will be better salted.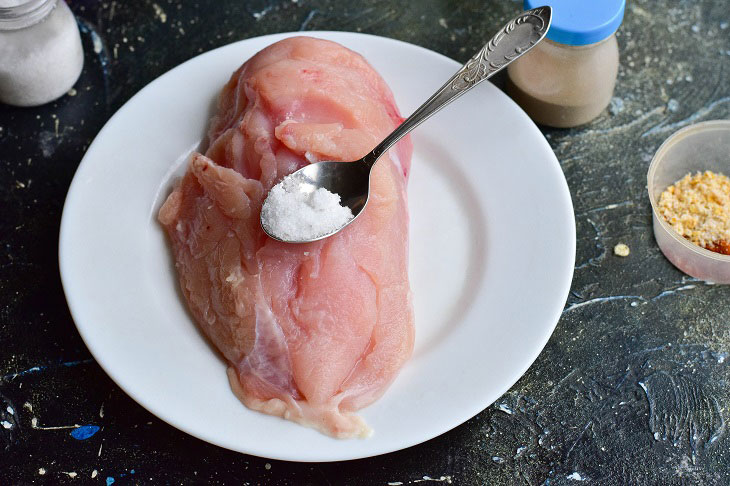 3. Do the same procedure with ground black pepper.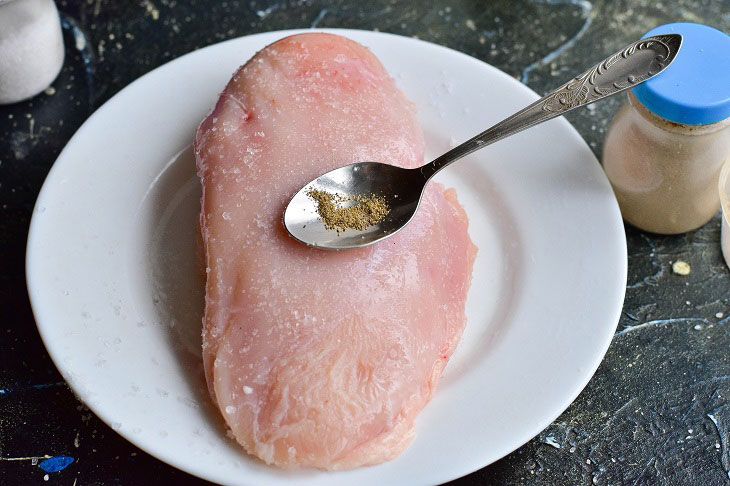 4. Now it's the turn of garlic and paprika. Rub the chicken breast well with these spices.
By the way, you can use fresh garlic instead of dried, just don't forget to squeeze it through the garlic press first.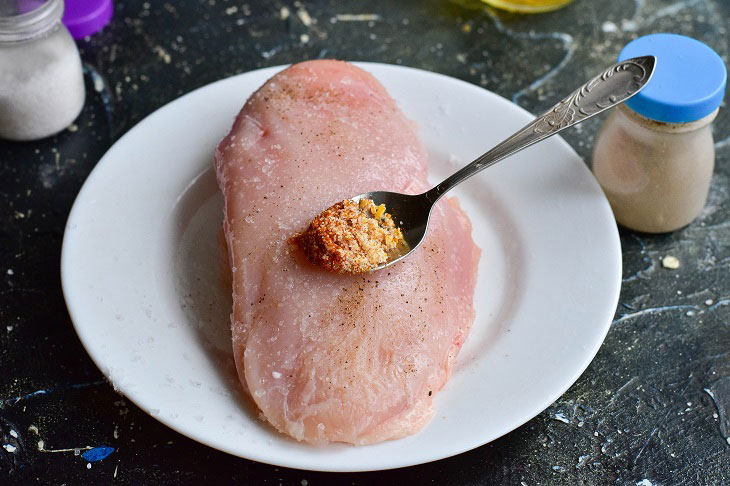 5. Grease the meat roasting dish with vegetable oil. It is better to do this with a silicone or kitchen brush. If there is no such device, then do it by hand.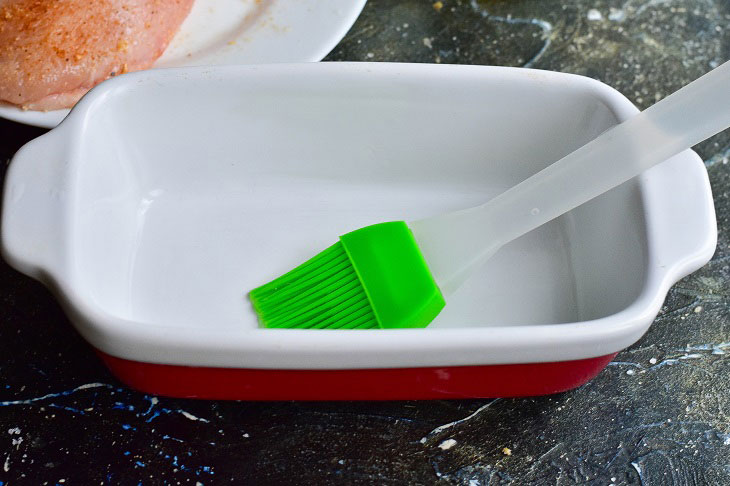 6. Put the breast in the prepared mold. It is better that the shape is not much larger than a piece of meat.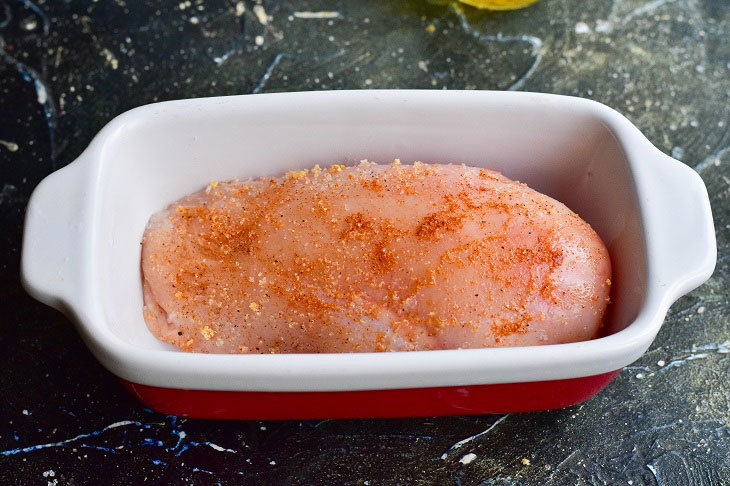 7. Top it with foil. This is necessary so that the meat is not dry.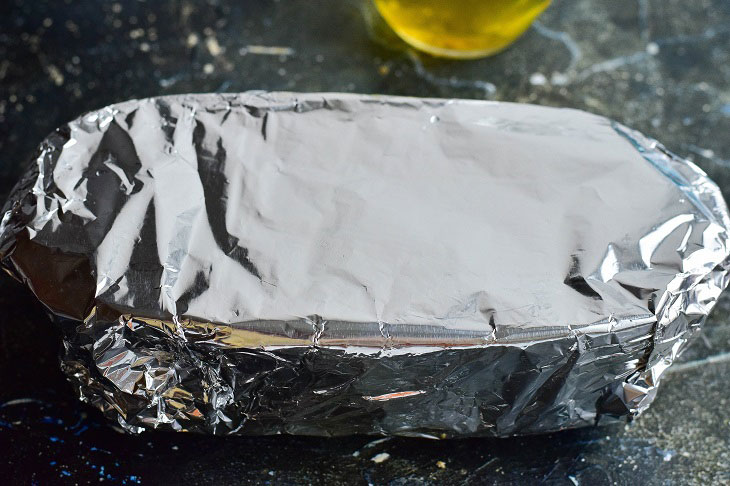 8. Send the form with the breast into the oven preheated to 190 degrees for 30 minutes. You do not need to bake the meat longer, otherwise it will not be so tender and juicy.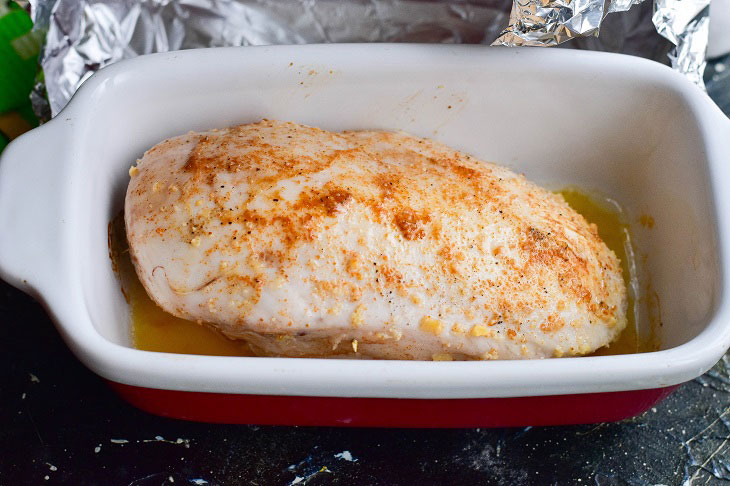 9. Now wrap the meat in foil and let it completely "reach" and cool. You can even put it in the fridge overnight. Now just cut it into portioned pieces, put it on a cutting board or a dish and serve boldly to the table.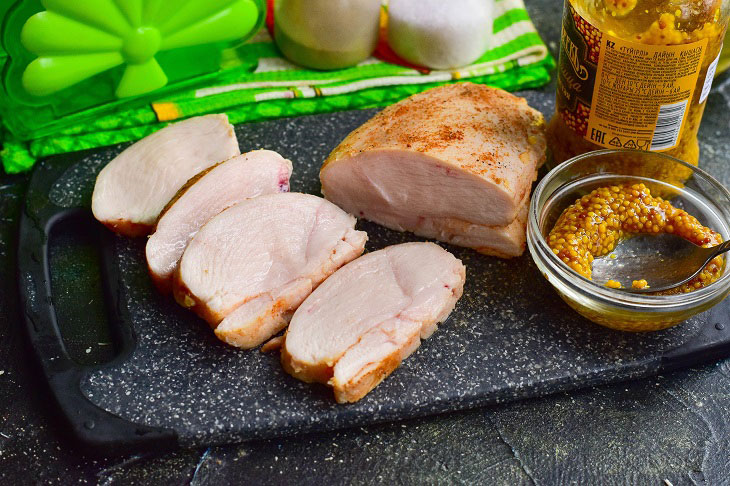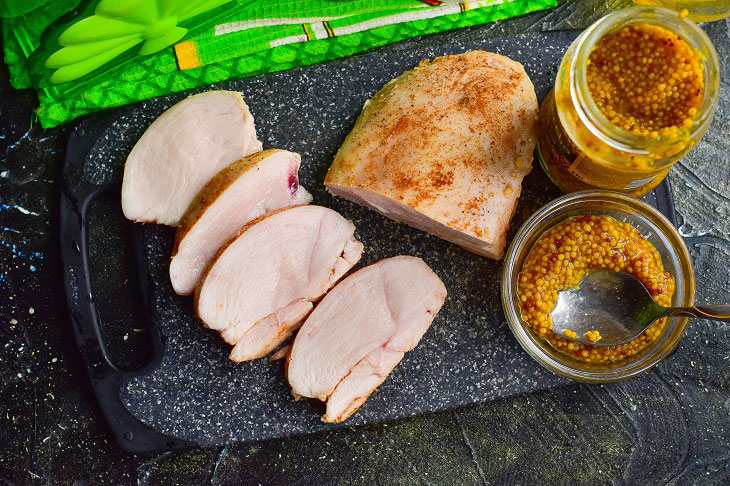 Bon appetit!