Festive pancake rolls look very original, hearty and tasty. The dough for their preparation is kneaded on water. As a filling, you can opt for anything you like. For example, instead of ham, an ordinary smoked sausage is suitable. You can grease pancakes not only with mayonnaise, but also with soft cream cheese. From vegetables, the choice should be stopped at fresh tomatoes, cabbage, pickles, Korean carrots and others.
To make the rolls look more attractive, they can be sprinkled with herbs on top. For serving, it is better to use some kind of brightly colored dish.
Serve ready-made holiday rolls to the table immediately after preparation, especially when fried meat is used as a filling. If the choice was made on ham, then you can safely serve them cold, which is more convenient, since in this case, the appetizer can be prepared in advance.
Ingredients:
Water or milk – 0.5 tbsp.
Flour – 80 g.
Vegetable oil – 1 tbsp. l.
Ham or smoked sausage – 50 g.
Salted or fresh cucumber – 1 pc.
Hard cheese (any variety) – 50 g.
Mayonnaise with any percentage of fat content – 1 tbsp. l.
Fresh greens – for decoration.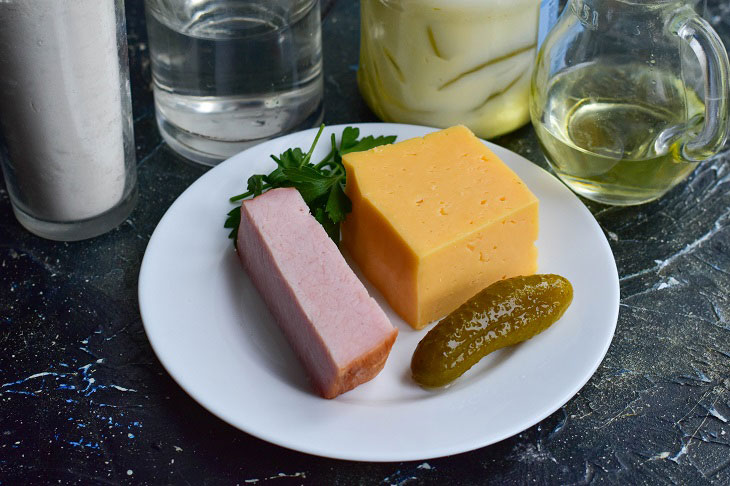 How to cook:
1. Pour water at room temperature into a bowl or pan. Immediately pour the specified amount of flour into it.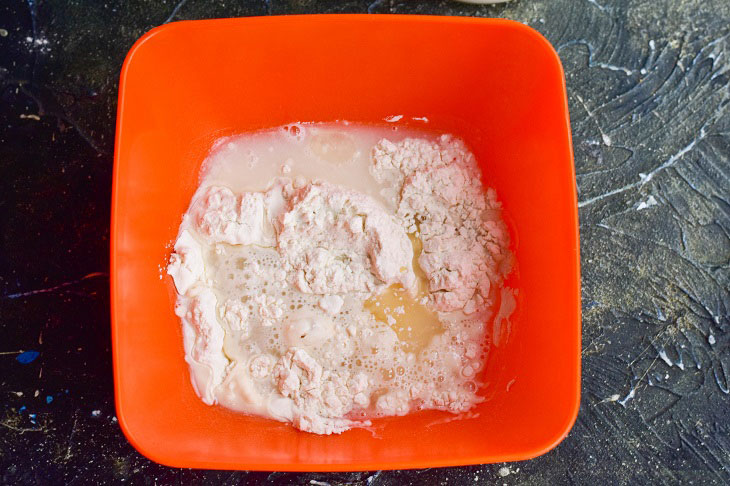 2. Using a kitchen whisk or mixer, mix the dough very well.
The consistency of the dough should not be thick, like pancakes. If necessary, then add a little more water. Lumps should not be in any case.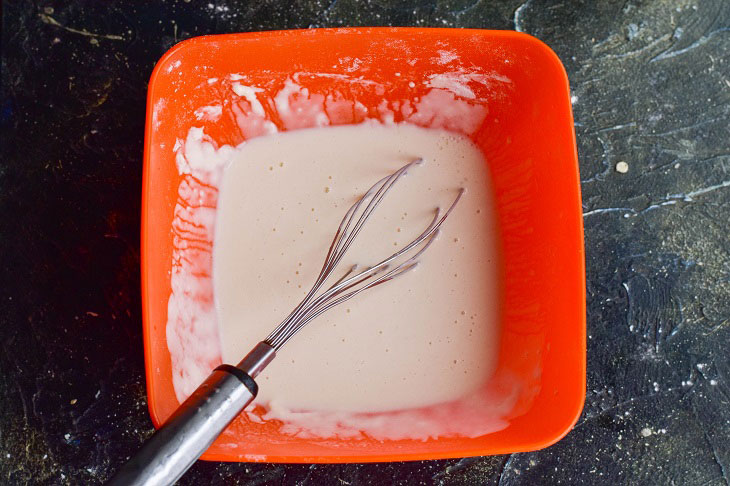 3. Cut the ham into medium-sized cubes.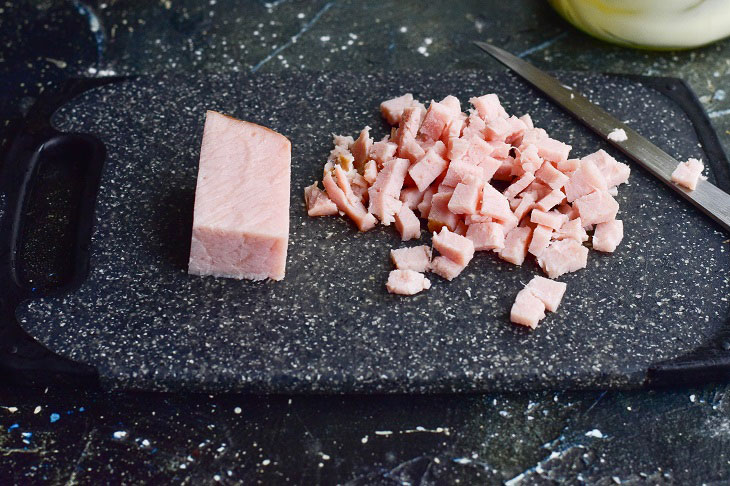 4. Grate hard cheese on a fine grater.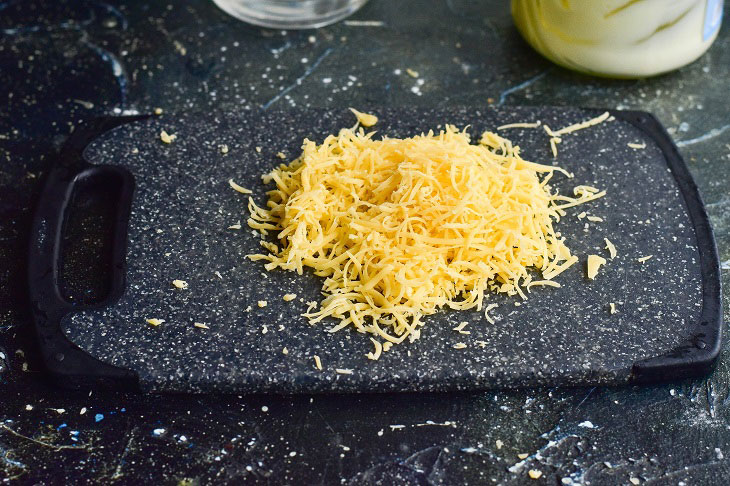 5. Cut the pickled cucumber into thin rings.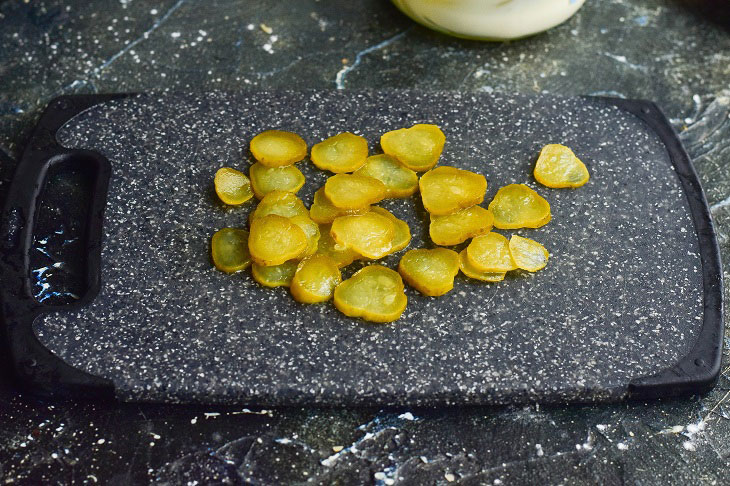 7. Fry pancakes from the dough in a pan. Put the pancake on the board, grease it with mayonnaise.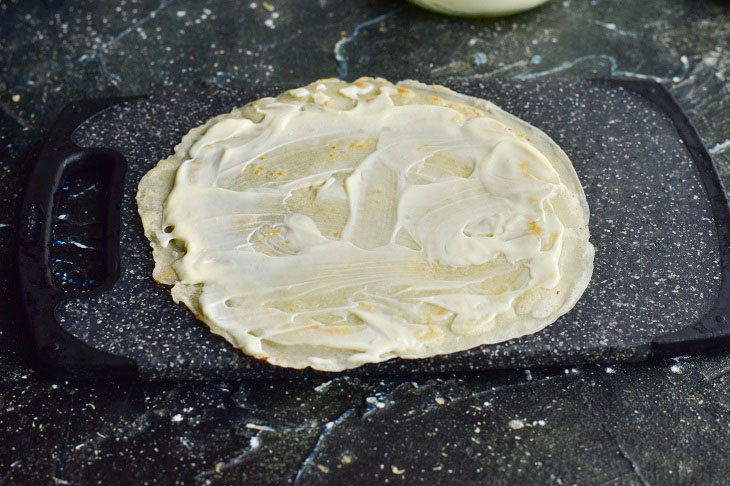 8. Top with sliced ​​ham.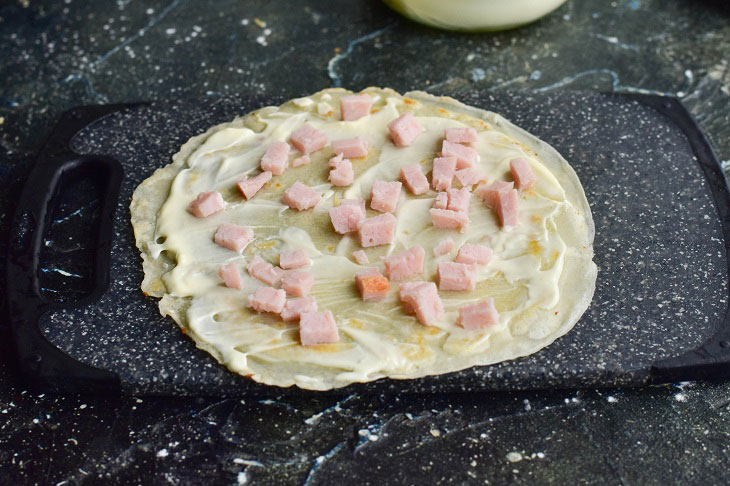 9. Then pickled cucumber slices.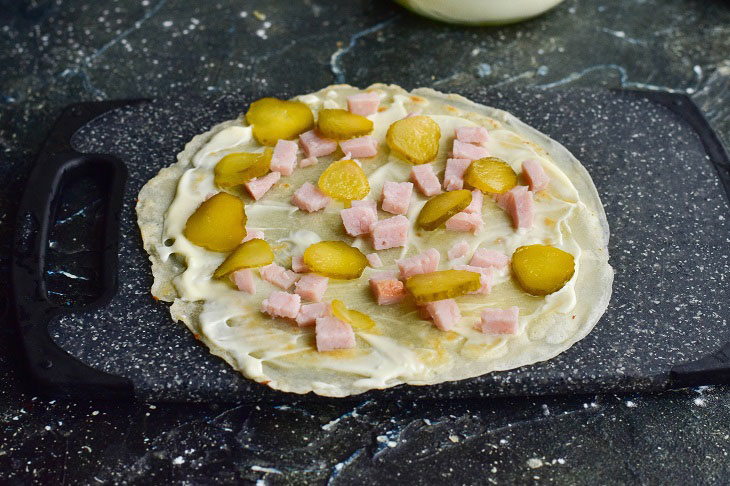 10. Send grated hard cheese to them.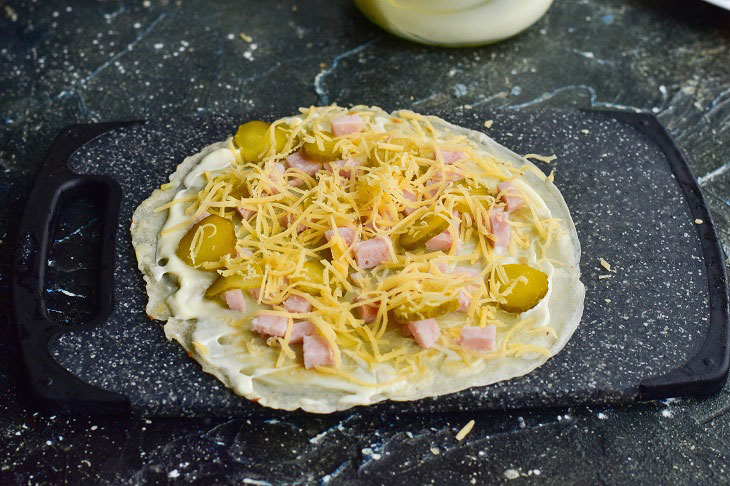 11. Now carefully roll the pancake into a roll.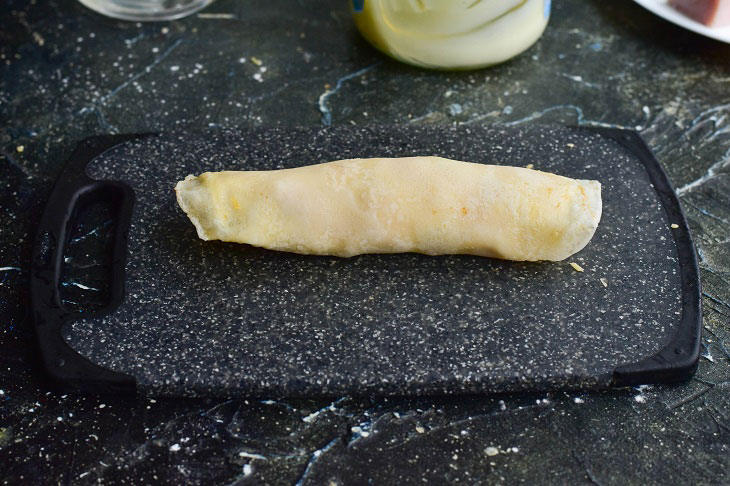 12. Using a large and sharp knife, cut it into pieces. Make the rest of the rolls the same way.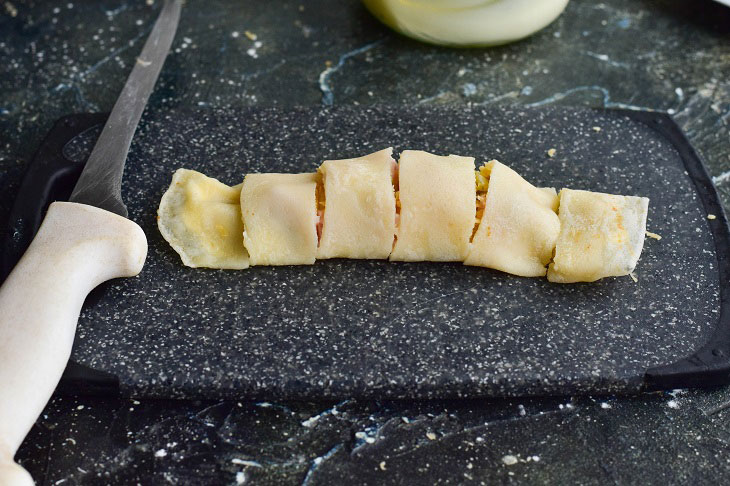 13. Put them on a beautiful and bright dish. Top with greens.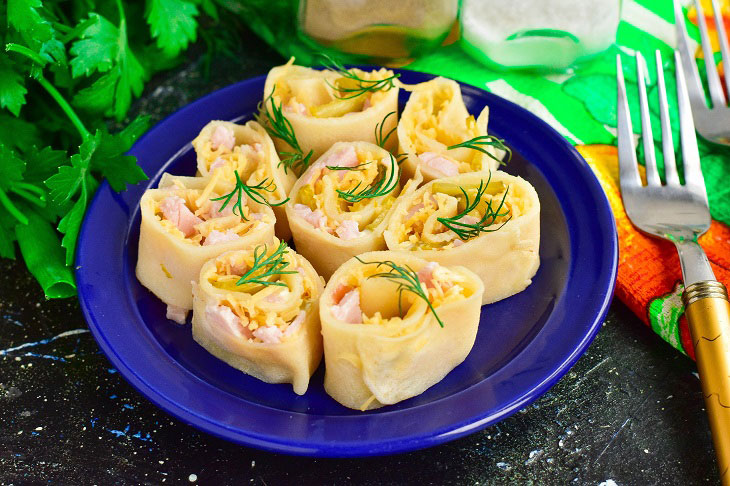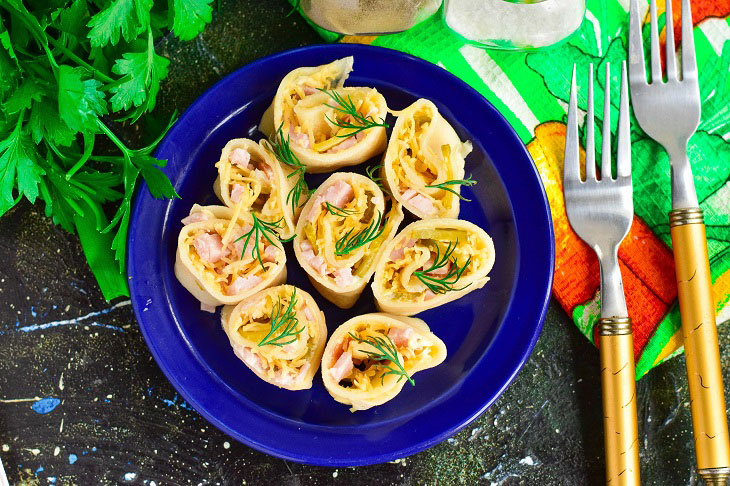 Bon appetit!