Puzzling over what to cook for the New Year? Try the bright salad "Clapperboard". The dish is very atmospheric, unbanal and ideal for a New Year's table or a youth party.
Despite the apparent complexity of the assembly, even inexperienced cooks can handle this recipe. The components of the salad are laid out on a cling film in layers. The edges of the film are connected and a cylindrical roll is obtained, resembling a cracker.
Salad products are available and inexpensive. Ham in the recipe can be replaced with boiled meat, sausage or smoked chicken fillet. Choose mayonnaise for salad with a fat content of 50%. The dish is decorated with "confetti" and "serpentine" of bright vegetables and string cheese.
Ingredients:
Ham – 150 g.
Onion – 40 g.
Eggs – 3 pcs.
Potato – 260 g.
Carrots – 300 g.
Sweet pepper of bright colors – 10 g.
Hot pepper – 2 g.
Mayonnaise – 55 ml.
Olives, pomegranate seeds – a little for decoration.
Salt, pepper – to taste.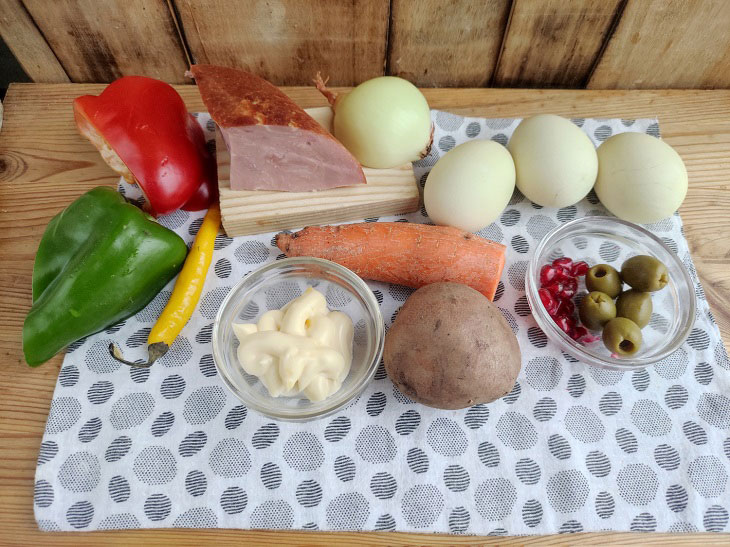 How to cook:
1. Boil carrots until soft, peel and grate. Squeeze out the juice. Lay out the carrots on the cling film in a rectangular layer. Add a little salt and pepper, apply a mayonnaise net.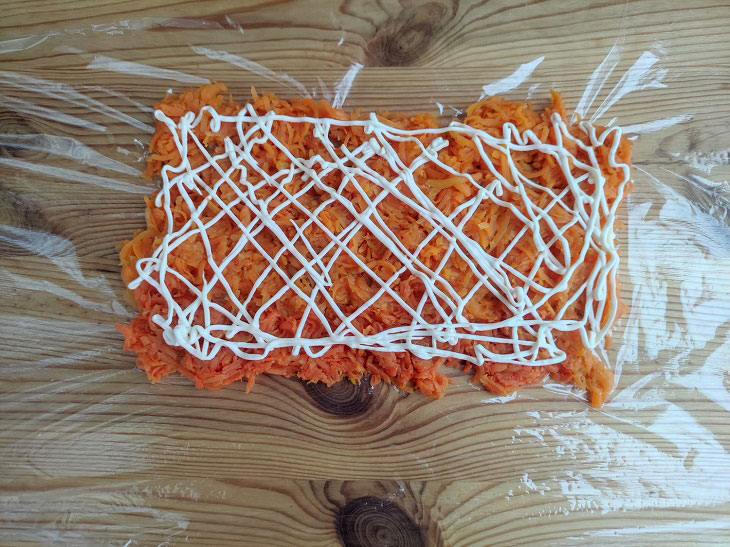 2. Grind boiled, peeled potatoes with a grater with small diameter holes. Put the grated potatoes on the carrot rectangle so that the free edges of the carrot layer remain.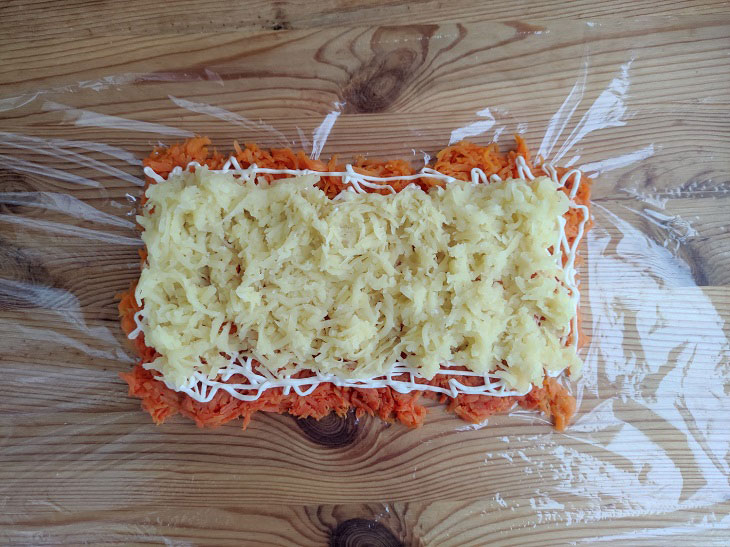 3. Sprinkle a layer of finely chopped onions. Repeat mayonnaise net.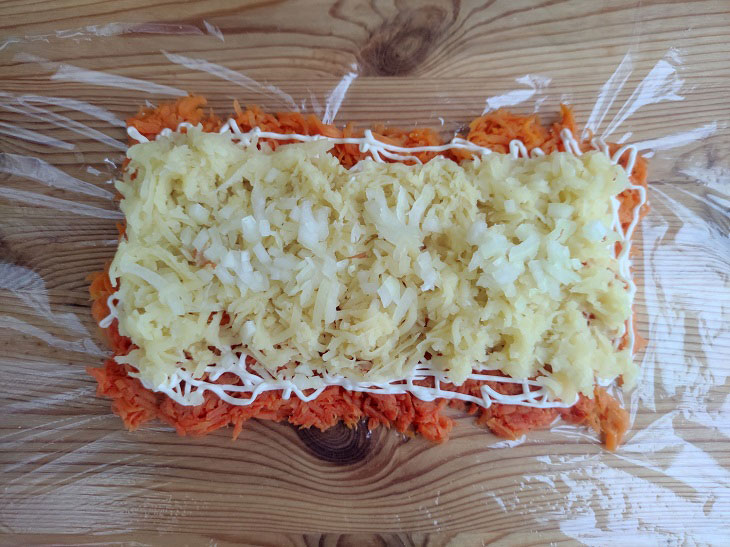 4. Grind the ham in the same way as the rest of the ingredients. Lay out the third layer. It should be slightly smaller than the previous layer.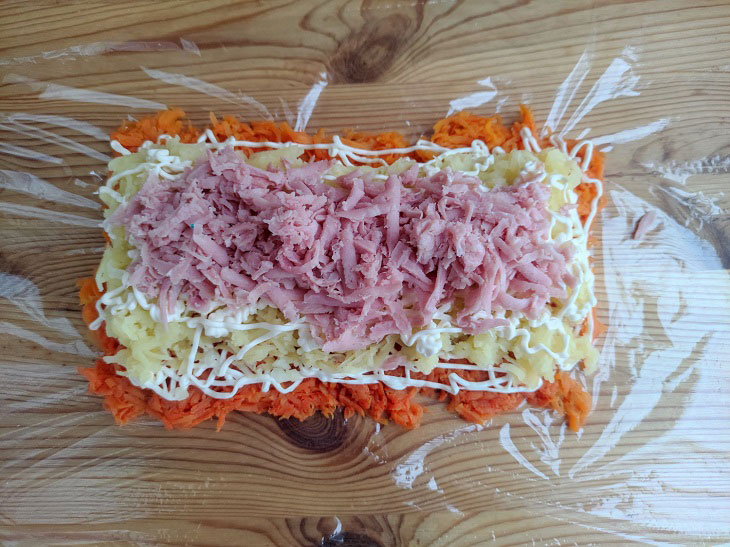 5. Boil eggs. Set aside one egg for serving, grate the rest and lay on the ham. Apply a generous mayonnaise net.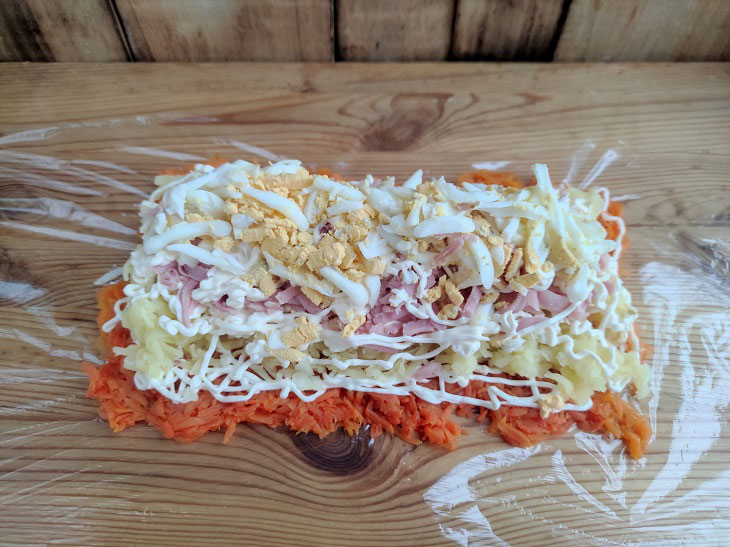 6. Connect the edges of the cling film, form a roll and leave it in the refrigerator for a couple of hours to stabilize the structure.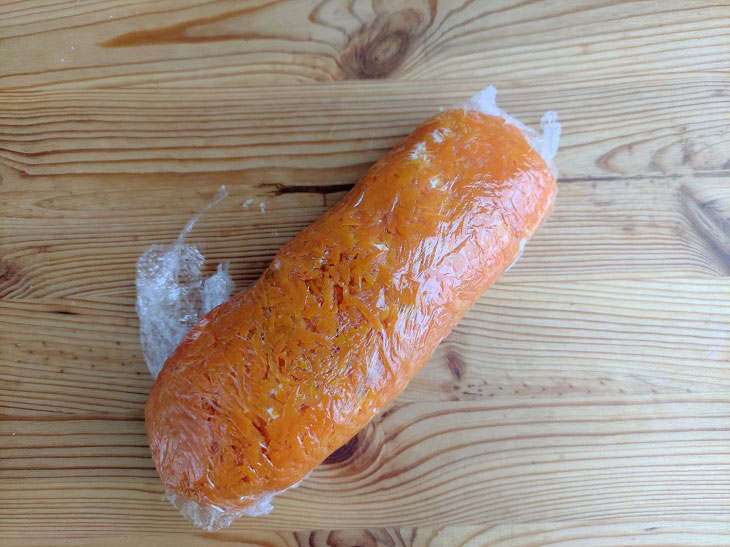 7. Transfer the finished roll to a serving plate. Apply mayonnaise, spread finely chopped sweet pepper, grated egg white into strips.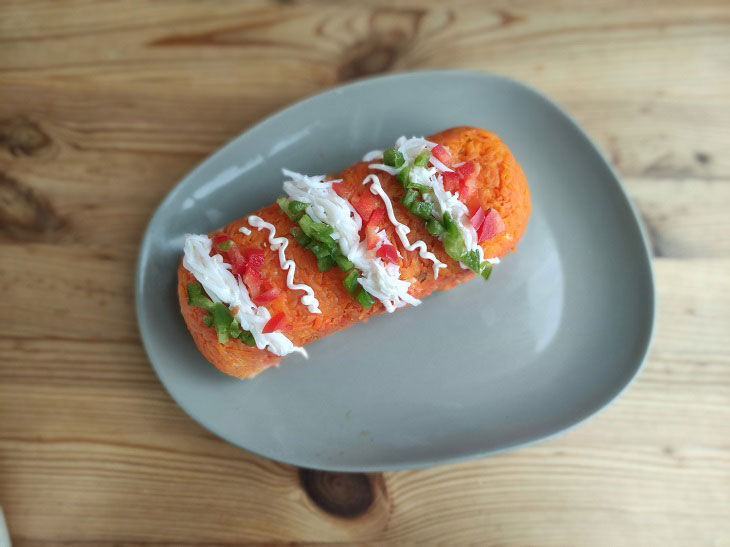 8. Spread the crumbled egg yolk and olive rings between the strips.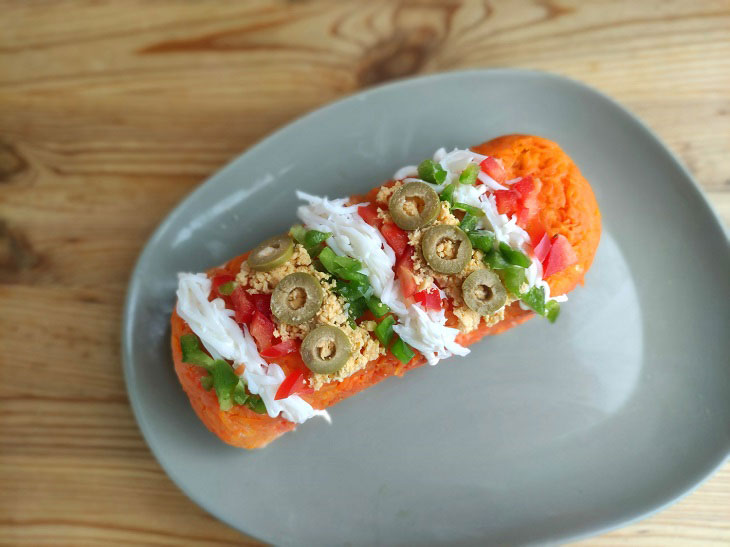 9. Decorate the salad with confetti of colorful vegetables, pomegranate seeds and cheese. Serve to the table. The salad turns out tender, with an interesting structure and with a rich taste of ham.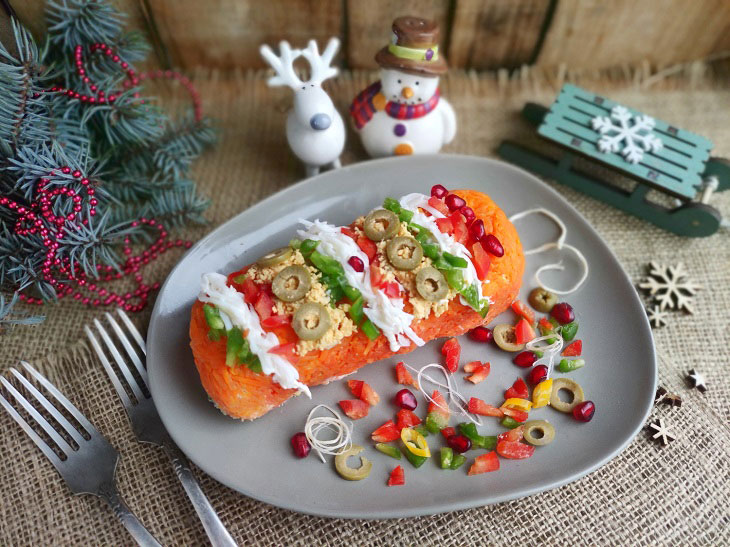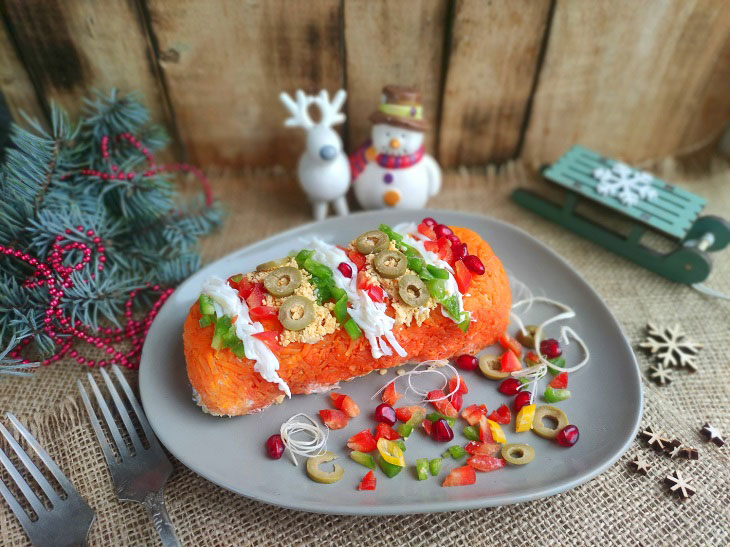 Bon appetit!