Fettuccine with mushrooms and ham is a hearty and easy dish to prepare. You can use any mushrooms, fresh or frozen. If there are forest mushrooms, then you need to clean them, boil them in salted water for about half an hour, and then use them for frying. Ham can be pork, turkey, chicken. It can be either homemade or store-bought.
Fettuccine pasta is not too wide noodles, so it is not necessary to look for a product with that name in the store. Regular quality durum wheat noodles are perfect.
To prepare a hearty and tasty dish, you need to prepare the necessary products so that everything is at hand. Immediately boil salted pasta water.
Ingredients:
Ham – 100 g.
Champignons – 6-7 pcs.
Onion – 1 pc.
Pasta – 100 g.
Sour cream – 80 ml.
Salt – to taste.
Spices – 2-3 pinches.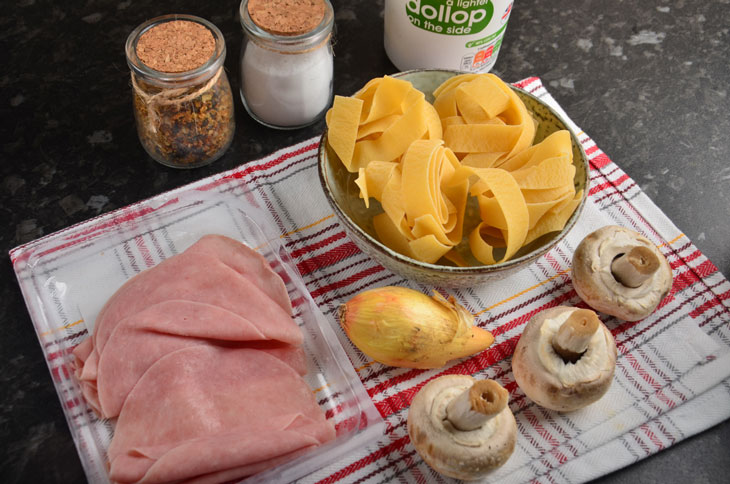 How to cook:
1. Wash the mushrooms with cool water, then cut into small pieces.
If you decide to take frozen mushrooms, you do not need to defrost them first – they will quickly defrost right in the pan.
When the water boils in a saucepan, salt it and send the pasta to boil. 8-9 minutes will be enough. Stir the pasta while cooking and make a small fire. Cook until al dente.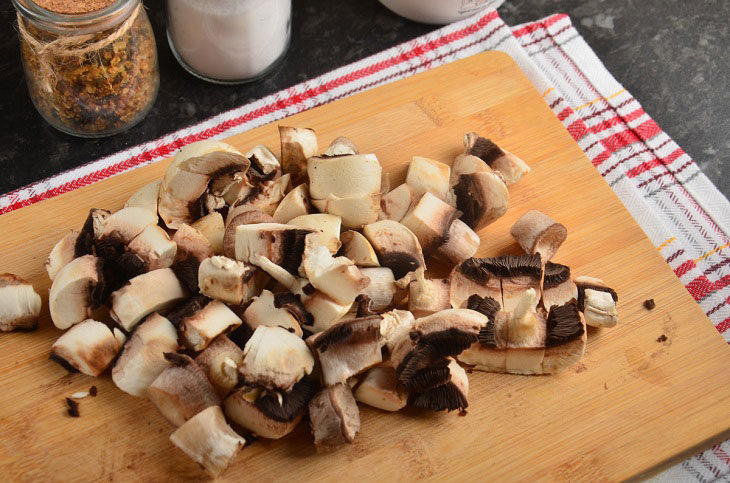 2. Peel and finely chop the onion. Together with mushrooms, send it to fry in a hot pan, make a quiet fire.
If necessary, you can grease the surface of the pan with vegetable oil.
Fry for 6-7 minutes, stirring with a spatula.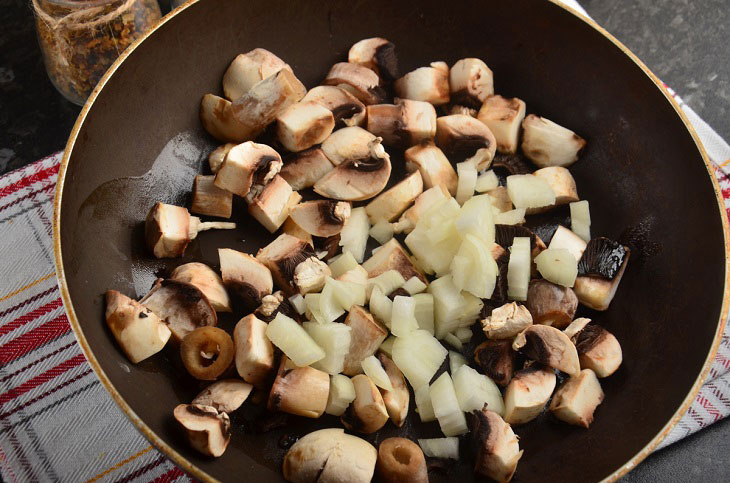 3. Cut the ham into small pieces – you can use squares or straws.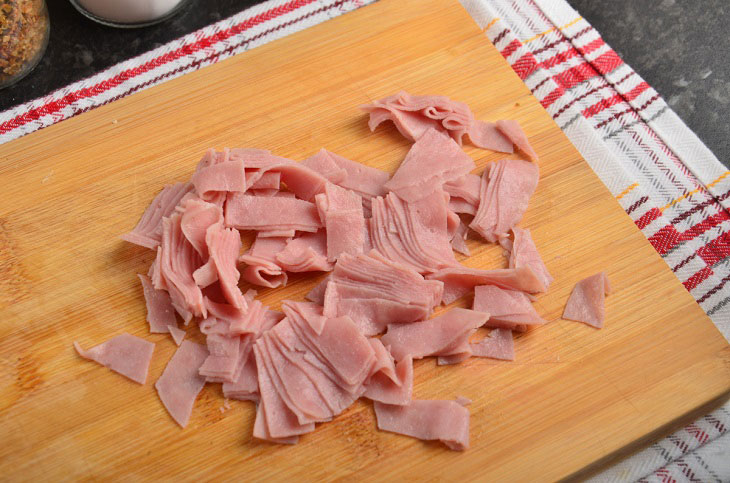 4. Transfer the chopped ham to the pan with mushrooms and onions, mix. Cook for 5 more minutes.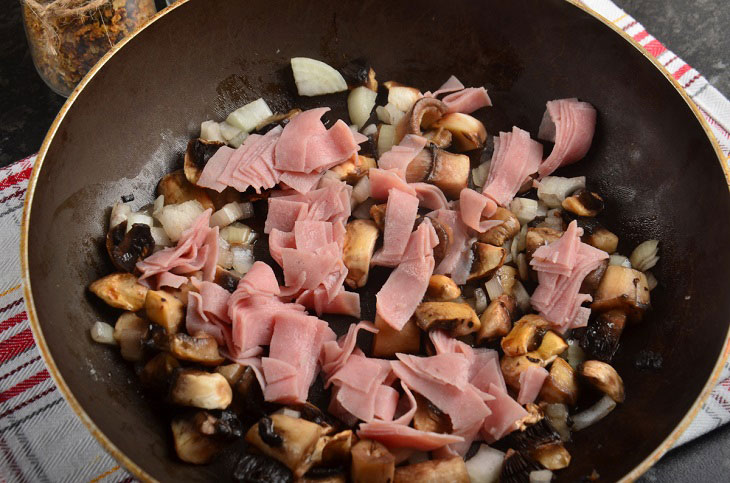 5. When the pasta is cooked, drain the water. It doesn't need to be washed.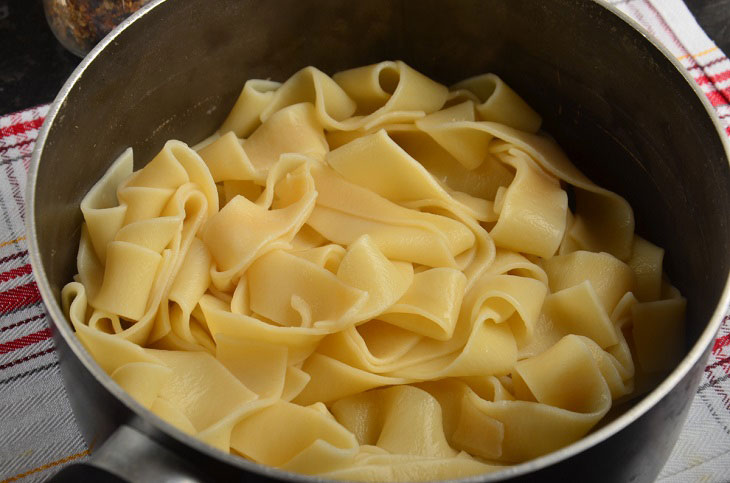 6. After 5 minutes, add sour cream to the pan – you can take a product of medium or low fat content. Stir and simmer for 3 minutes. Then you can transfer the pasta to the pan and mix everything, or you can put the pasta on a plate and season it with mushroom sauce with ham.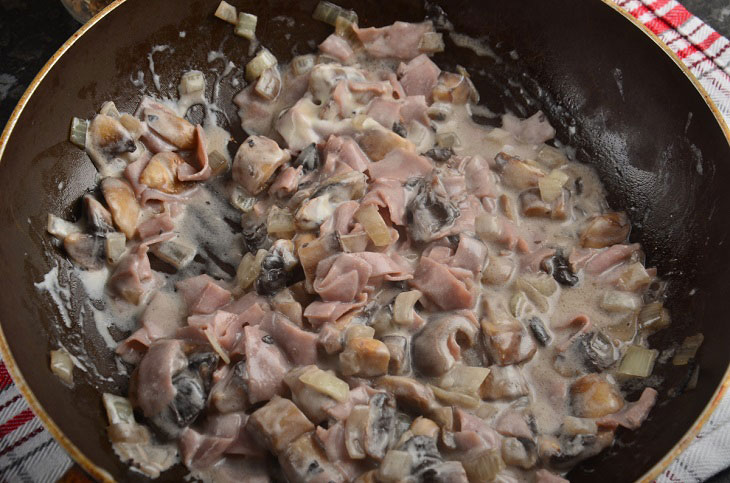 Serve the finished dish hot or warm, you can with fresh herbs.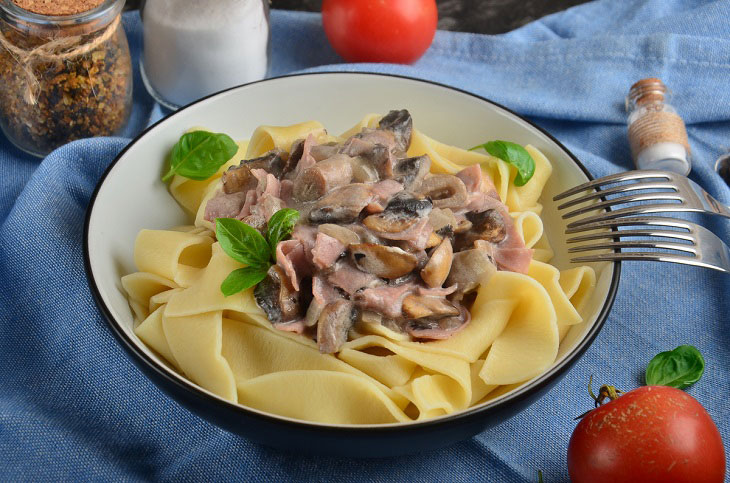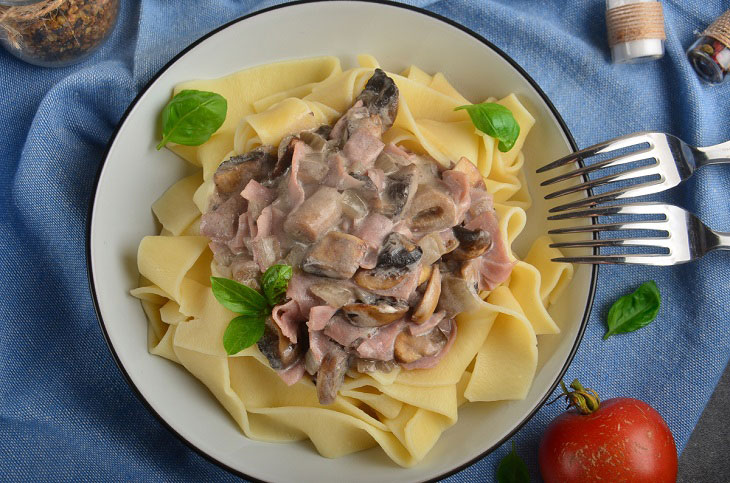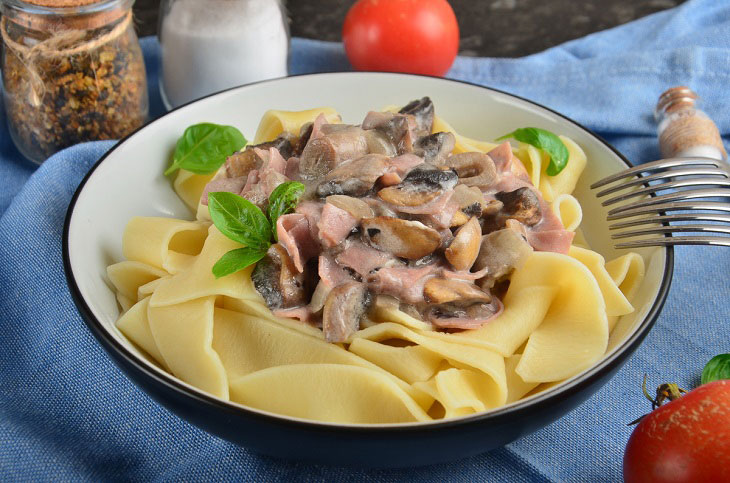 Bon appetit!