Very interesting in taste and composition, the Finnish rosoli salad is prepared in a matter of minutes. All comp1nts are simply cut into cubes and mixed. The salad resembles our herring under a fur coat, but there are some differences in the composition and method of serving.
The rosol is made from spicy pickled beetroot, which can be prepared the day before or bought at the supermarket. In addition to beets, salad dressing will require beetroot marinade. There is no potato in the recipe, boiled eggs are added instead. For the recipe, you need slightly salted herring, best milled. For dressing, thick homemade cream is used, which can be replaced with fat sour cream. Salad and sauce are served separately and mixed on each plate. This way of serving looks elegant, besides, the beets do not stain all the comp1nts of the salad.
Ingredients:
Herring fillet – 210 g.
Carrots – 110 g.
Purple onion – 50 g.
Green onions – 10 g.
Lemon juice – 15 ml.
Pickled beets – 120 g.
Beet marinade – 35 ml.
Sour cream 21% – 60 ml.
Eggs – 2 pcs.
Salt, pepper – to taste.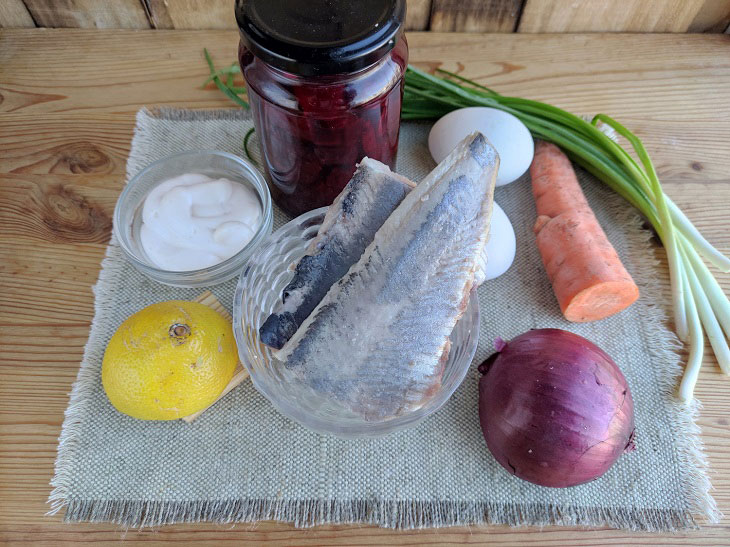 How to cook:
1. Boil carrots until al dente. Peel off the skin and cut into small cubes. Place carrots in salad mixing bowl.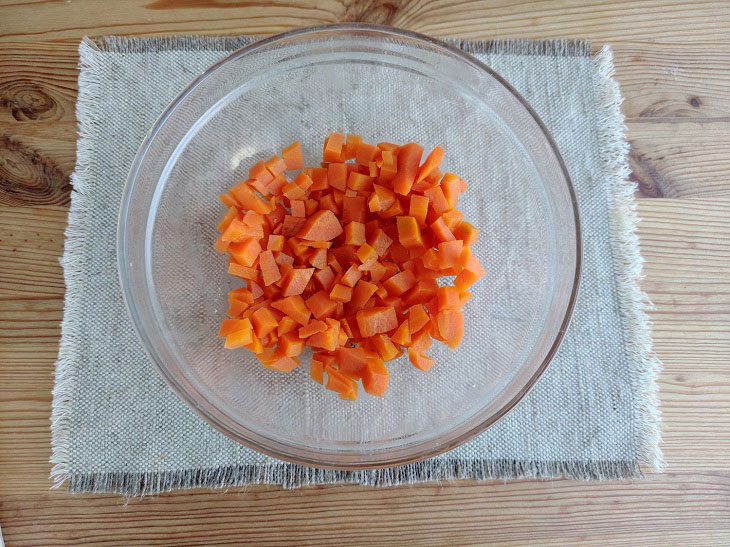 2. Peel the purple onion and finely chop. Sprinkle lemon juice on onions.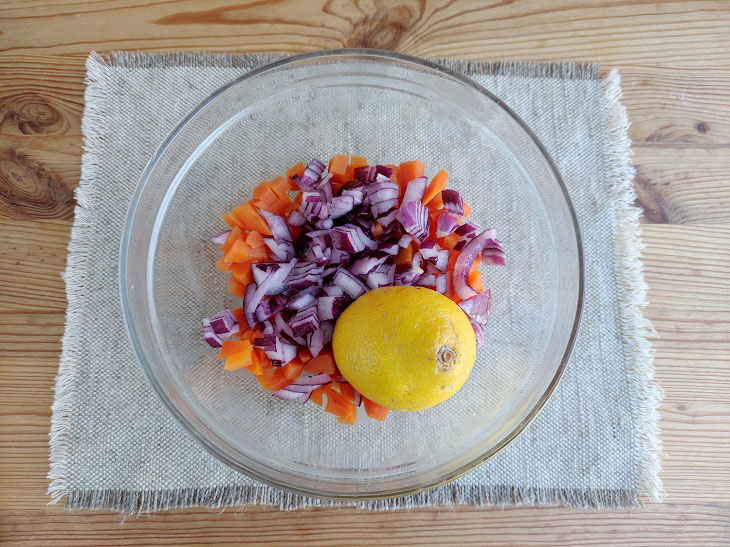 3. Peel and chop boiled eggs with an egg cutter. Place in a bowl.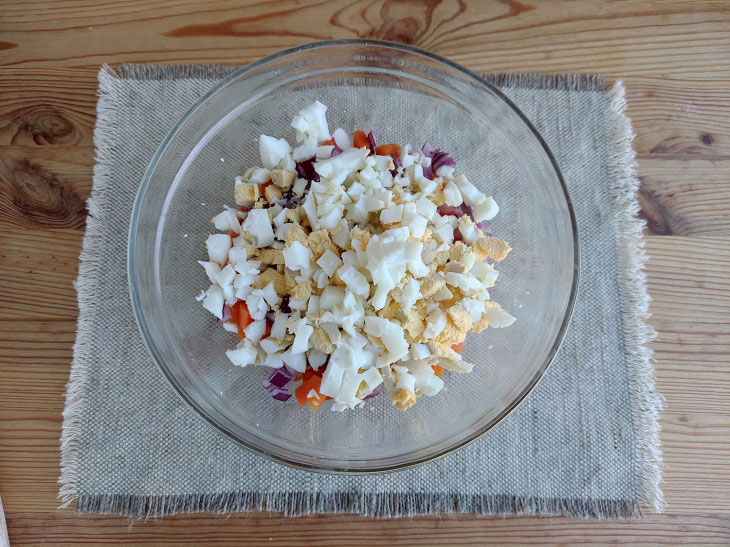 4. Remove pits from herring fillet if necessary. Cut the herring into cubes with side dimensions of 0.7 cm. Add to the main comp1nts of the salad. Chop the green onion and place in a bowl.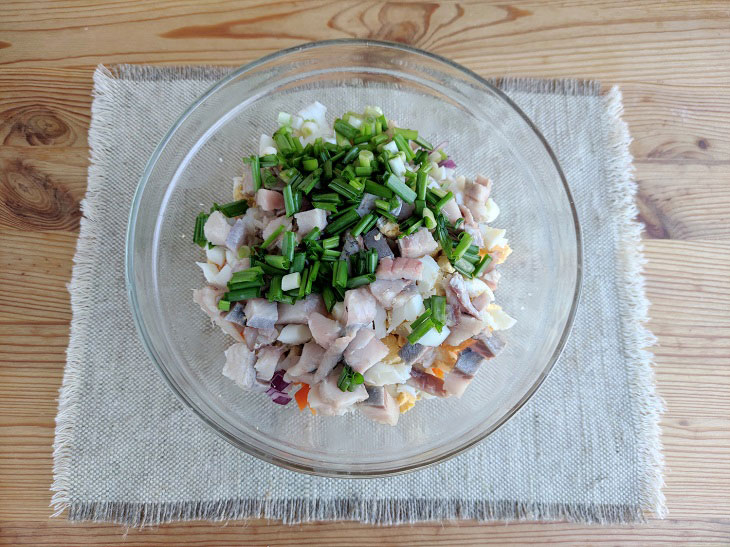 5. Prepare filling. Mix sour cream with beetroot marinade.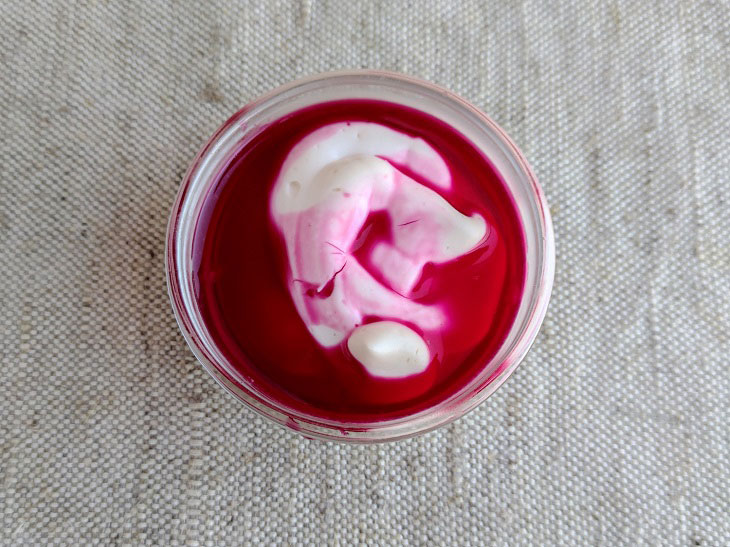 6. Throw the beets on a sieve, rinse in running water. Dry and lay out to the rest of the comp1nts.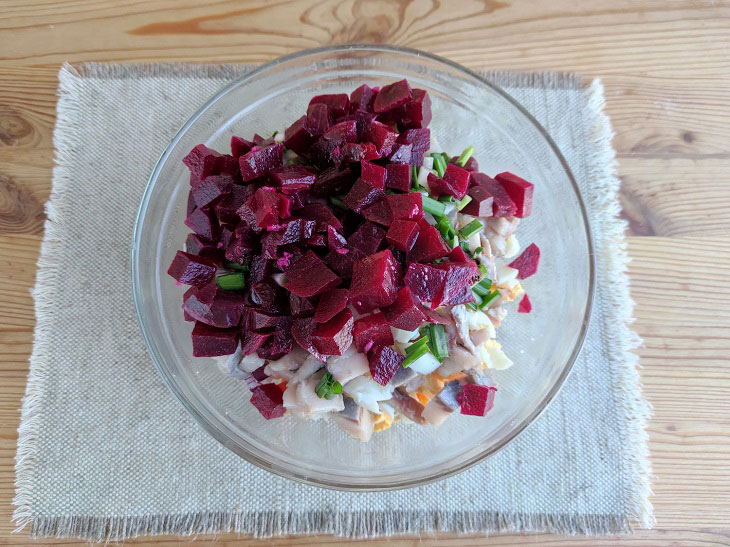 7. Add a little salt and pepper to the dish, mix. Place a container of dressing sauce on a serving plate. Place the brine on a serving plate.
Salad to the table. Rosole will not go unnoticed at your festive or everyday table and will please your family and friends. The dish turns out tasty and elegant.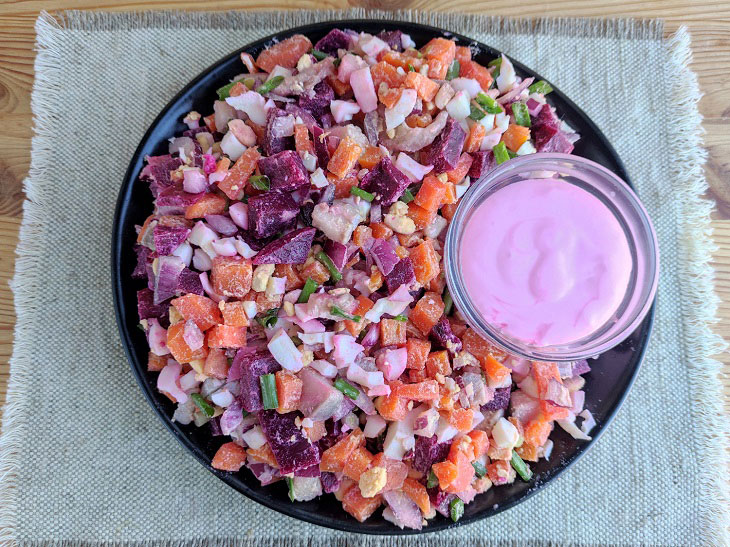 Bon Appetit!