Salad "Pandora" intrigues not only with its name. All the ingredients are perfectly combined with each other, the dish is harmonious and balanced.
For the recipe you will need fried mushrooms, canned corn and cheese. Dressing will be classic mayonnaise. Preparing the salad is quite simple, the main thing is to fry the mushrooms first and cool them. The rest of the ingredients are ready and do not need to be cooked. Serve the dish chilled.
The salad is great for a festive feast and will be the perfect addition to your table. Each guest will rate the dish according to the highest score.
Ingredients:
Mushrooms (champignons) – 200 g.
Canned corn – 200 g.
Hard cheese – 70 g.
Onion – 60 g.
Vegetable oil – 30 g.
Mayonnaise – 2 tbsp. l.
Salt, black pepper – to taste.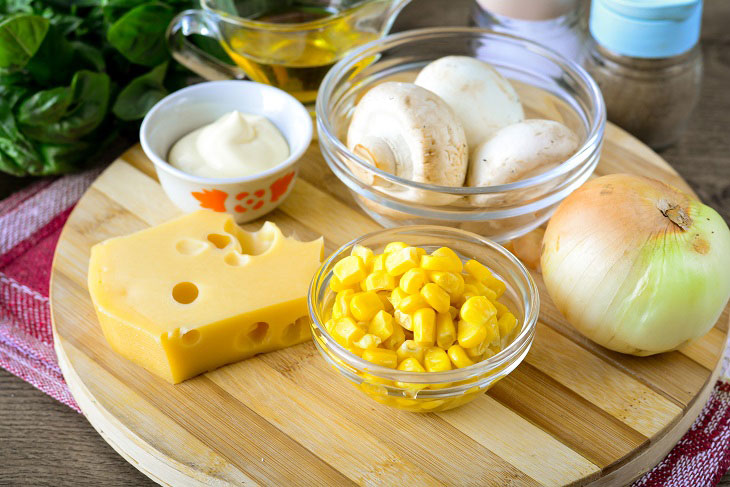 How to cook:
1. Rinse the peeled onion, then chop it into a small cube with a sharp knife.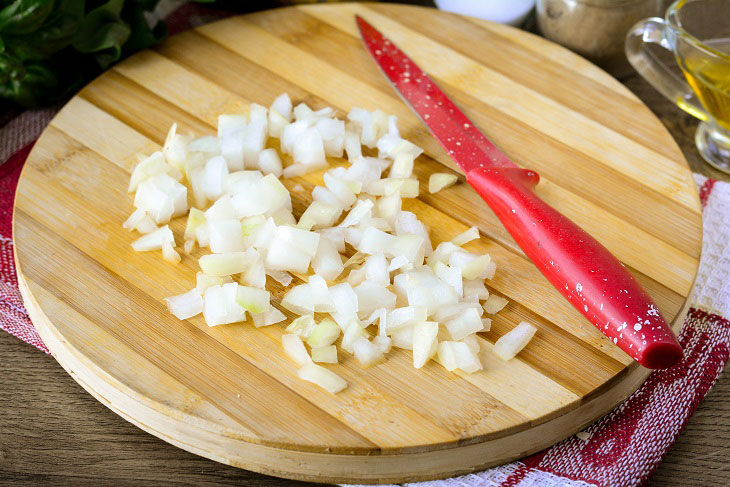 2. Cut the washed champignons into small pieces – use both hats and legs for this. Champignons have excellent taste and aroma.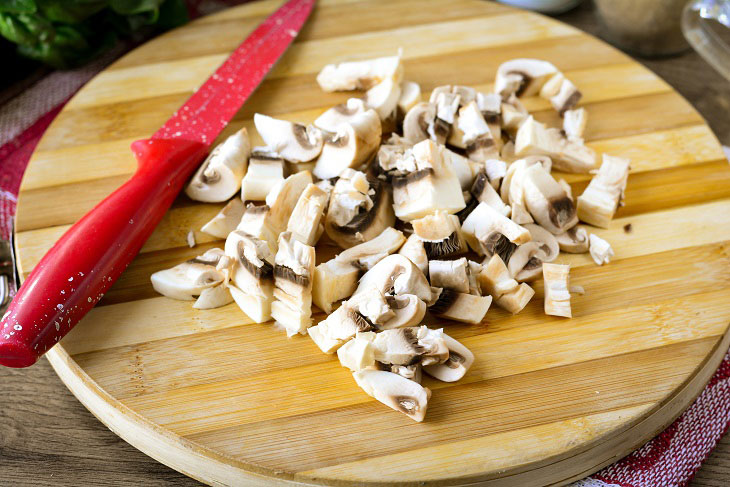 3. Pour a little oil into a frying pan, heat up by turning on medium heat on the stove. Pour the onion into the pan. Fry for a couple of minutes, stirring with a spoon or spatula.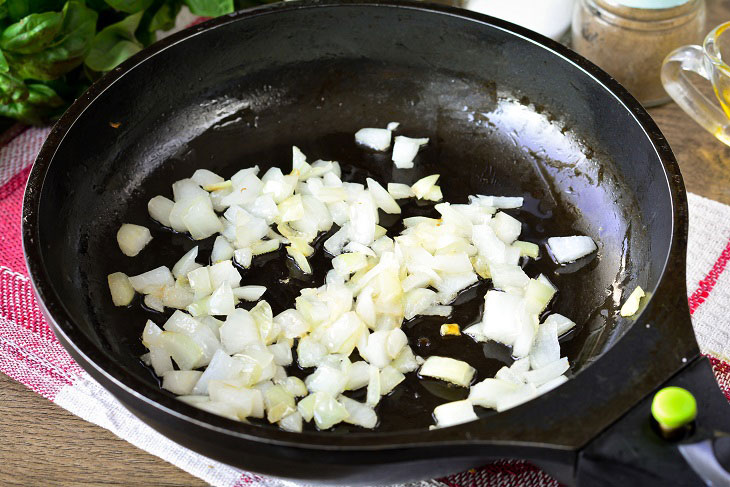 4. Next add the chopped champignons.
If there is not enough oil, pour in a little more, but do not overdo it so that the salad does not come out very greasy later.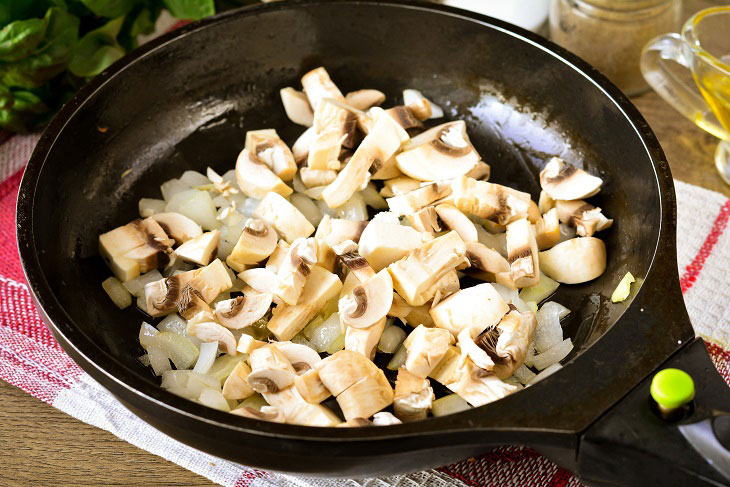 5. Fry the onion with mushrooms for 5-6 minutes over medium heat. Mushrooms should be well fried. Cool the mushrooms.
If there is a lot of oil left, put the mushrooms on paper napkins, the excess fat will go away.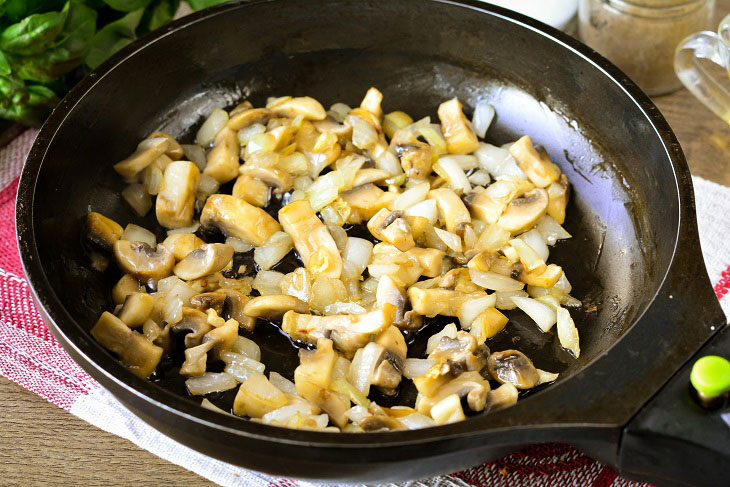 6. Grate hard cheese – use the cheese variety to your taste.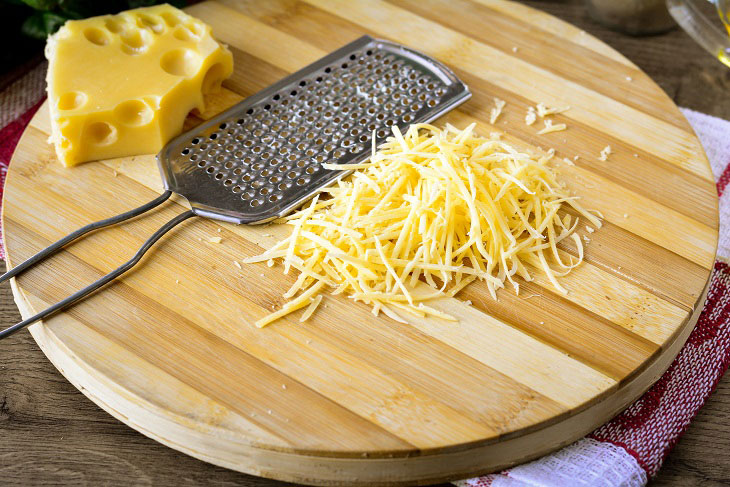 7. In a suitable bowl, mix the fried cooled mushrooms and grated hard cheese.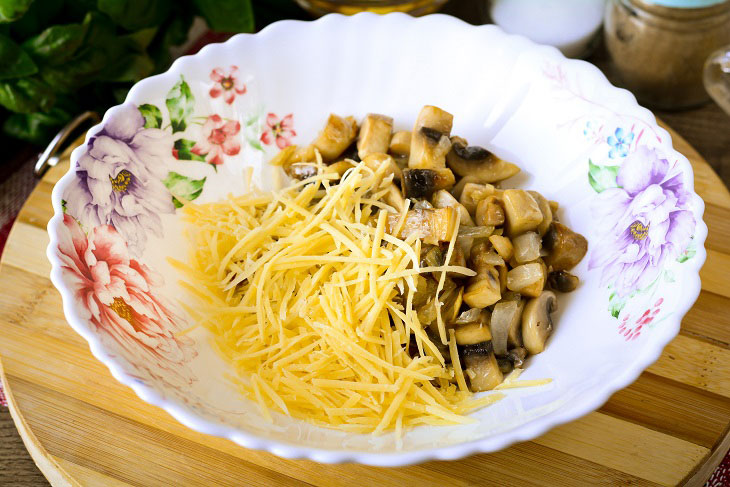 8. Drain the marinade from the canned corn, add the grains to the salad.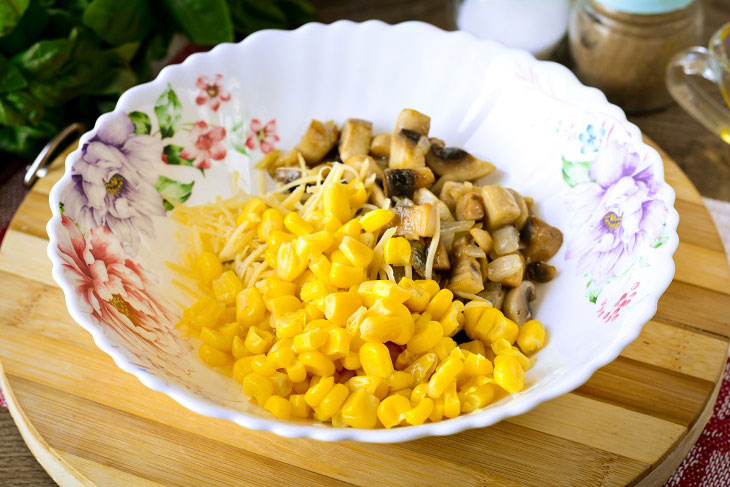 9. Add mayonnaise, lightly salt and pepper, stir and you're d1. Place the salad in the refrigerator for 15-20 minutes.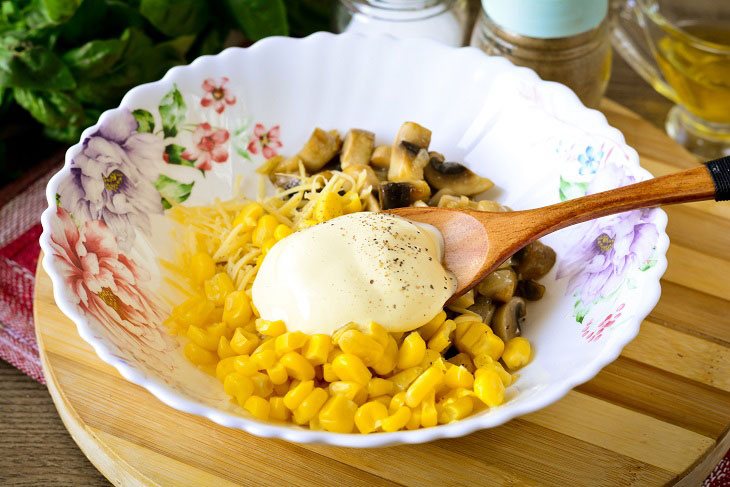 Then serve. Salad "Pandora" – it turns out bright and attractive. It goes well with any side dish or is suitable for an independent snack.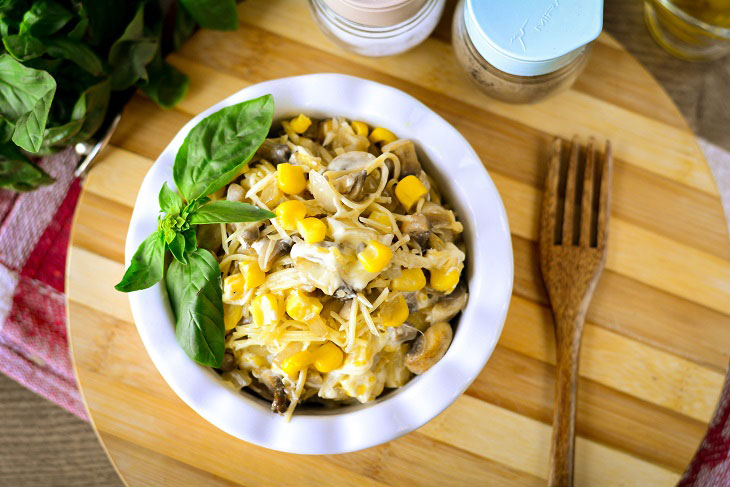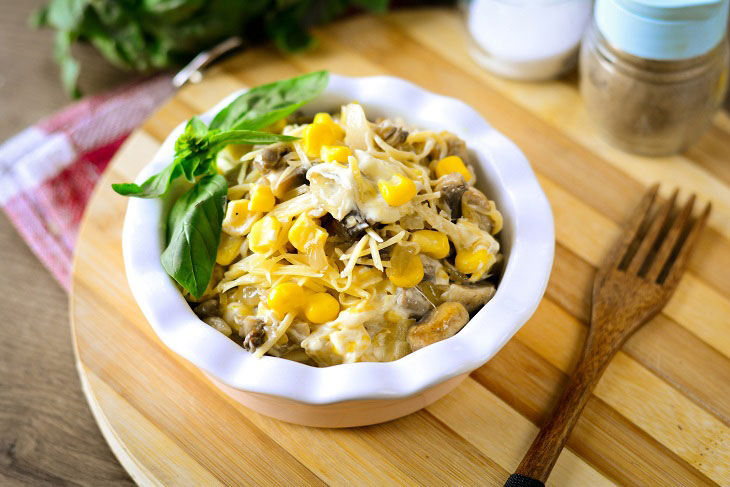 Enjoy your meal!