A simple recipe for how to cook herring is to fry in a pan. Due to breading, the fish turns out crispy, beautiful golden color.
Often housewives wonder if it is necessary to gut the herring? It all depends on the size of the fish. If it is large (of course, the size is relative here), then it is better to clean it from the insides. And if the herring is very small, with a little finger, then this stage can be skipped. In addition, whole fish always turns out juicier when fried. As for the head, it can be removed or left – at your discretion.
How to apply? Salaka, fried in a pan, will be an excellent snack for beer. It is good both warm and cold. If you still serve with a side dish, then potatoes (boiled or mashed) or rice will do.
Ingredients:
Frozen herring – 700 g.
Wheat flour – 0.5 tbsp.
Salt – 1 tsp
A mixture of ground peppers – 1-2 pinches.
A mixture of ground peppers – 0.5 tsp.
Garlic powder – 1 tsp
Vegetable oil – for frying.
How to cook:
1. Defrost fish, wash.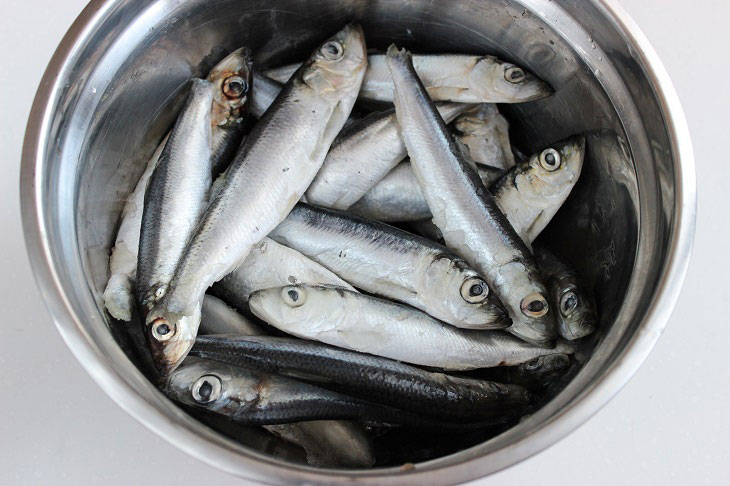 2. Gut, remove heads (if desired).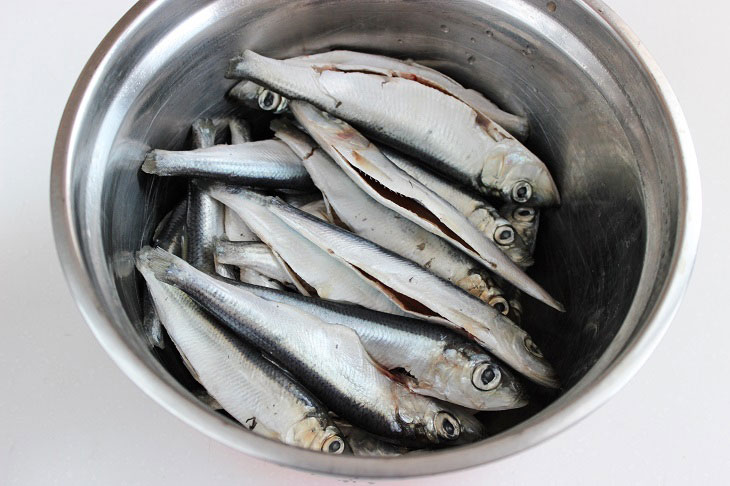 3. Season with salt, dried garlic and pepper mixture.
If desired, you can use ready-made seasoning for fish (in this case, you need to be very careful with salt, since salt, as a rule, is already part of the seasoning).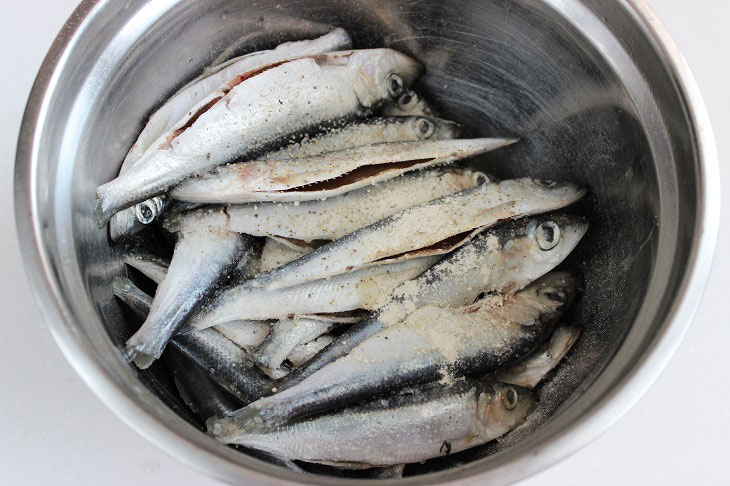 4. Pour half a glass of flour into the bag, add ground sweet paprika there. Mix.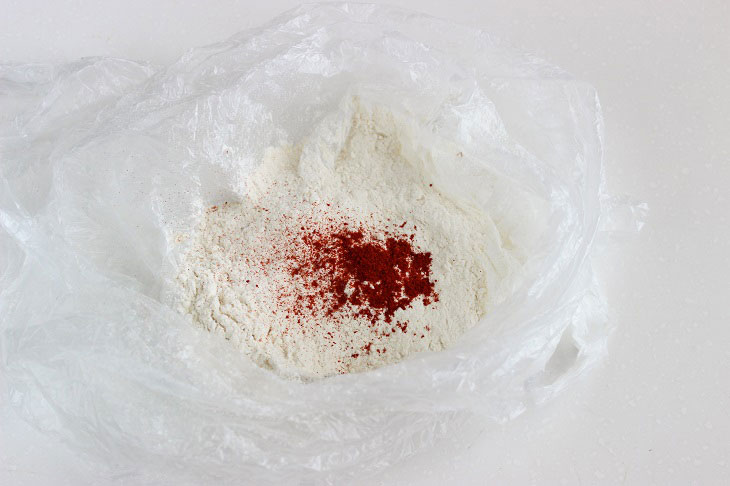 5. Place the fish in a bag. Collect the ends, shake off the bag – this way the small fish will be breaded, and your hands will remain clean.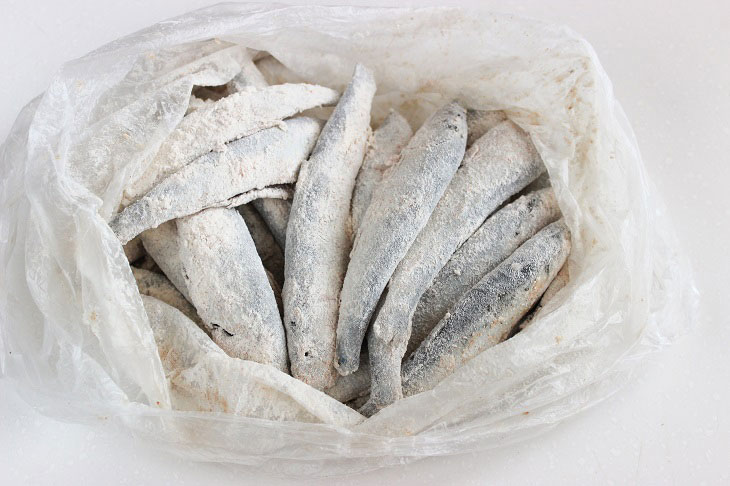 6. Heat vegetable oil in a frying pan (to cover the bottom by about 1 cm). Spread the herring in portions, lightly shaking off excess flour so that it does not burn in the oil.
Please note that the fish should lie in one layer. It is convenient to lay it in a herringbone pattern, that is, head to tail.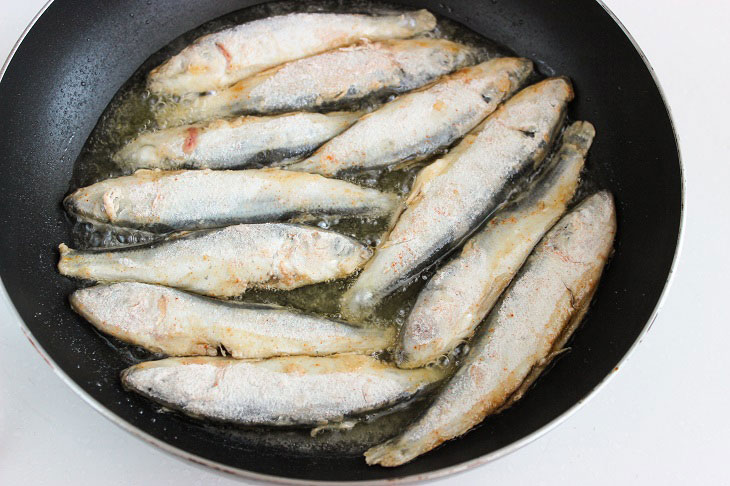 7. Fry over medium heat until golden brown, uncovered. Once browned on the bottom, flip over with a spatula to the other side. On average, the frying process takes approximately 5-7 minutes per serving.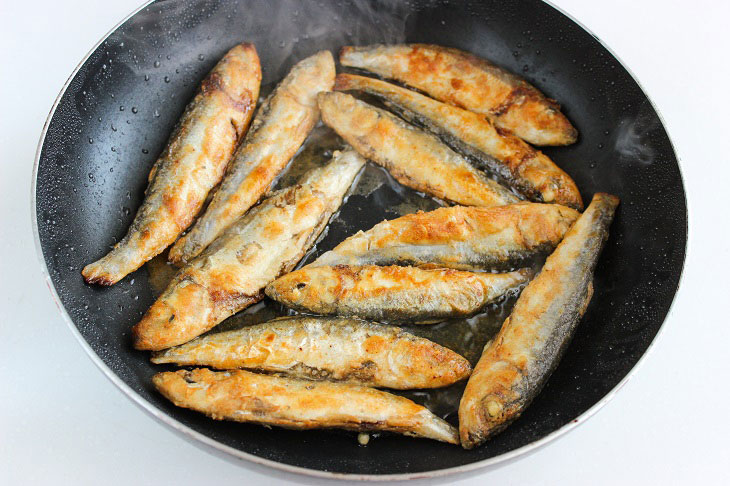 8. To remove excess oil, you can spread the fried fish on paper napkins. Serve warm or cold. You can add sauce and a slice of lemon.
Salaka will turn out crispy, very tasty and fragrant.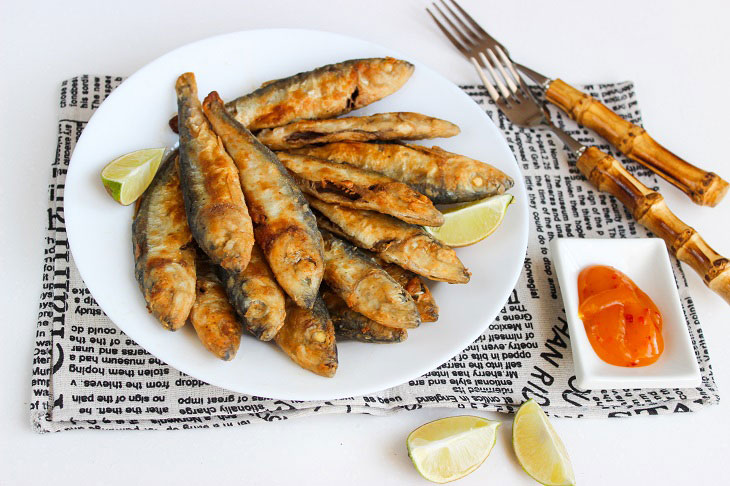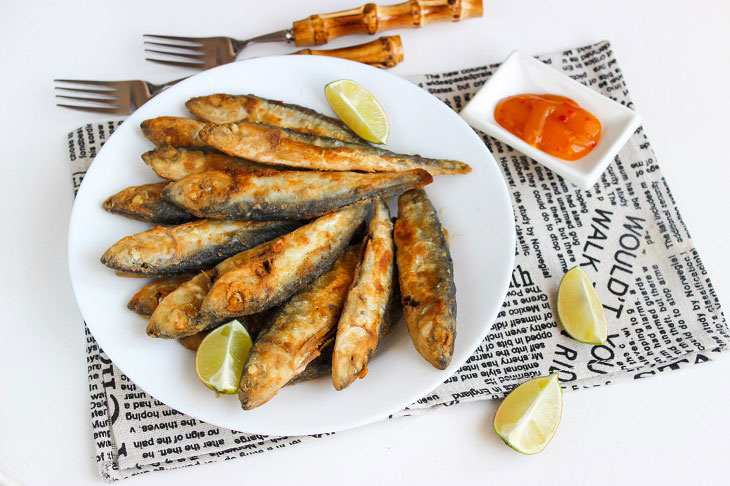 Bon appetit!