Tender fish in batter in mineral water is an excellent appetizer that can be safely made on an ordinary day or on a festive table. It turns out the fish according to this recipe is always very juicy, tasty and with a delicious crust. The most important thing in this recipe is batter, which is prepared somewhat unusually. But, everything will be discussed in more detail below.
Now I want to dwell on which fish to use for the recipe. Everything is very simple – feel free to buy the one that you like the most. Mackerel was used in this recipe, but pink salmon, pollock, and any river fish will do. You can serve ready-made fish to the table just like that, completely without anything, but if you wish, then you should make some kind of side dish, preferably from vegetables.
Ingredients:
Mackerel or any other fish – 1 pc.
Chicken egg – 1 pc.
Premium flour – 1.5-2 tbsp. l.
Salt – 3-5 pinches.
Ground black pepper (you can not add it) – 2 pinches.
Vegetable oil – 50 ml.
Mineral water (it is desirable to open it beforehand) – 50 ml.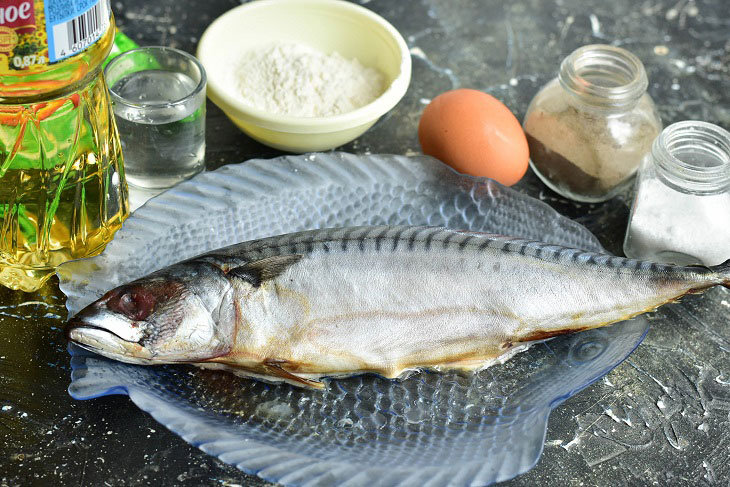 How to cook:
1. So, immediately start the cooking process by cleaning the fish, be sure to remove the spine and head, and you can also cut off the tail. Wash it very well. Cut it into pieces not too small in size.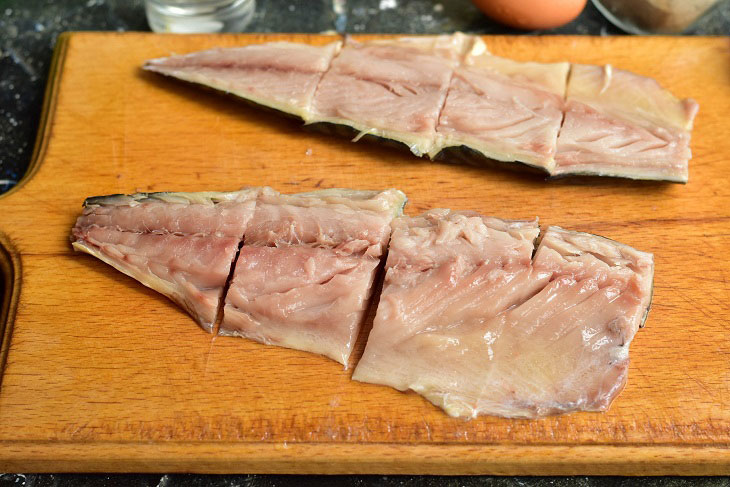 2. Pour flour into a bowl.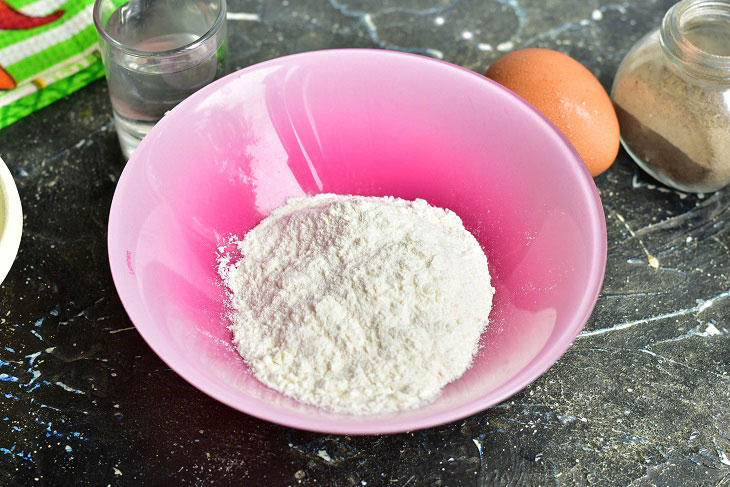 3. Beat in an egg.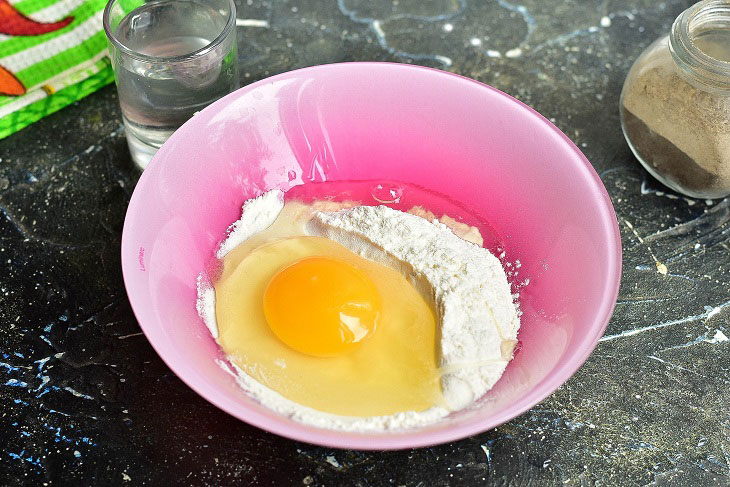 4. Now add mineral water.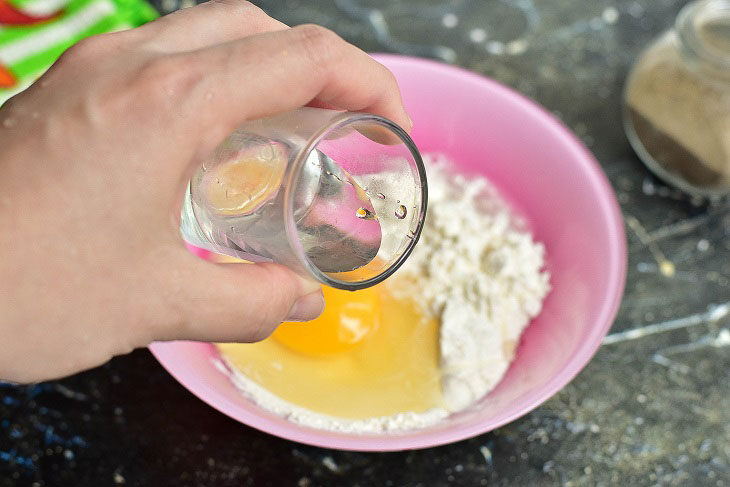 5. Shake everything very well with a fork.
By the way, instead of a fork, you can safely use a kitchen metal whisk or mixer.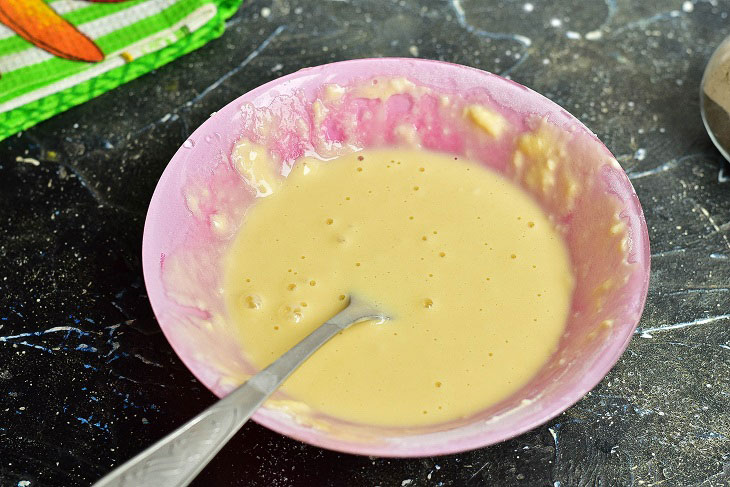 6. Add salt and ground black pepper to the batter. You can just salt and pepper the pieces of fish, if that's more convenient.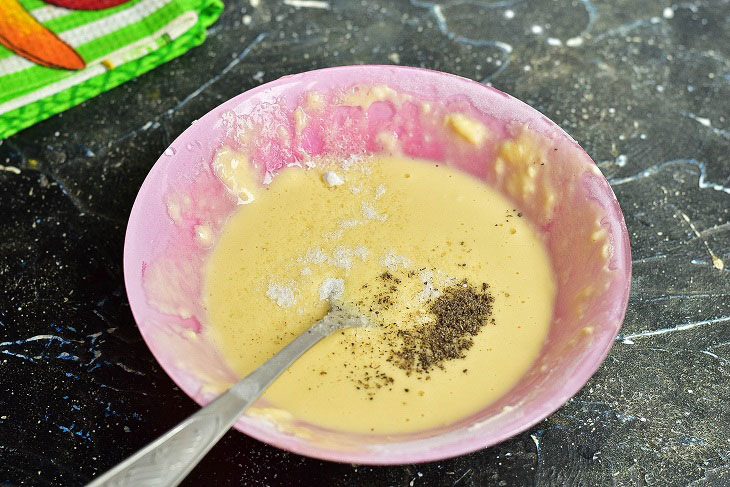 7. Dip each piece of fish in the mineral water batter.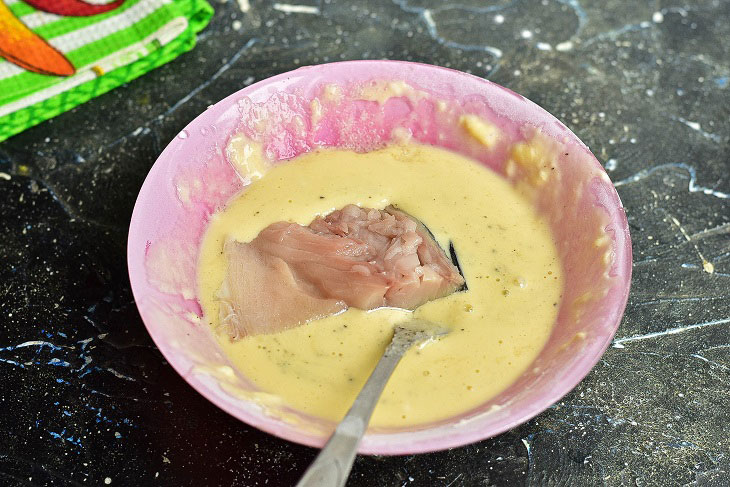 8. Now put the pieces of mackerel in a pan with heated vegetable oil.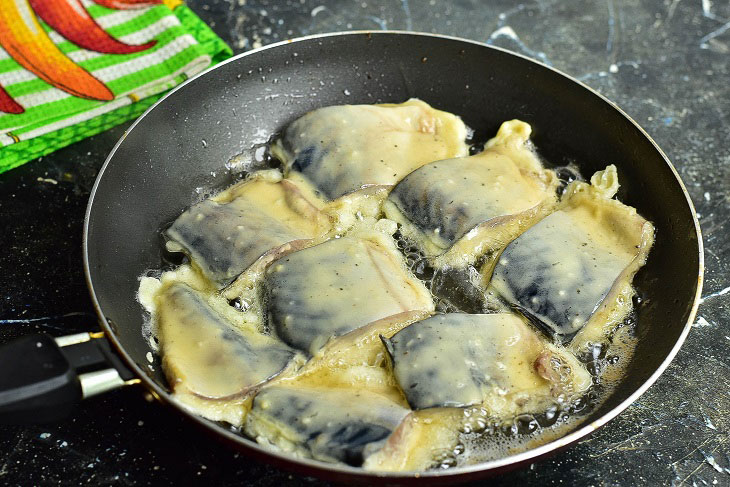 9. Fry the fish over medium heat until nice and golden brown on both sides.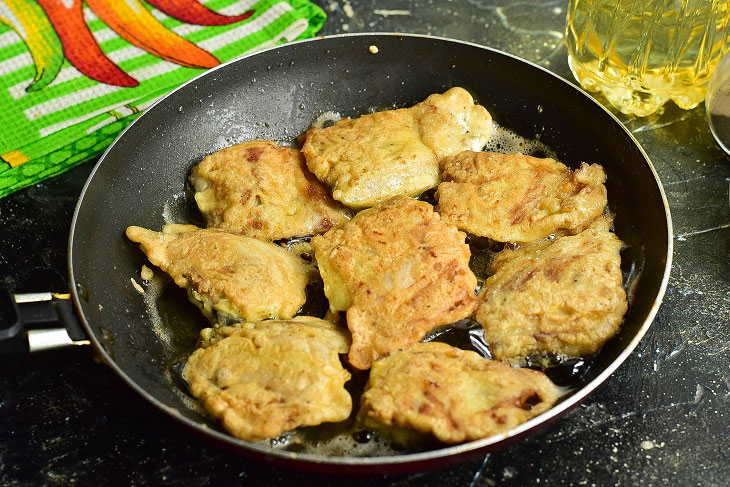 10. Now put the tender fish in batter in mineral water on a dish. If you wish, you can decorate each piece with sprigs or leaves of fresh herbs on top. For this, dill, parsley or some other is suitable. Serve the fish to the table.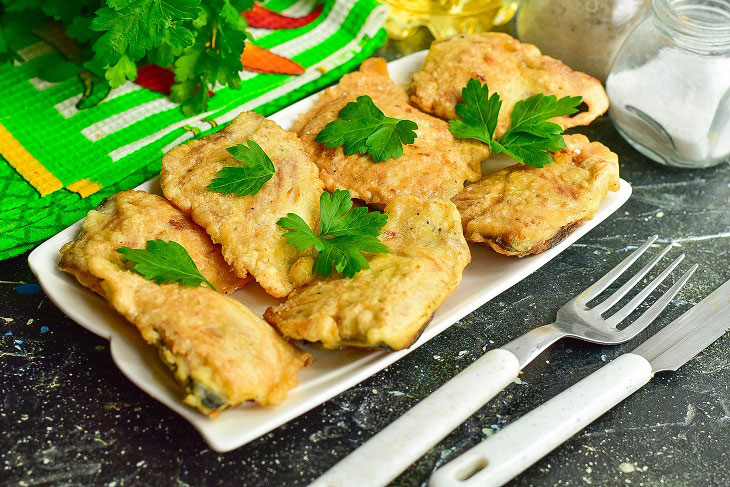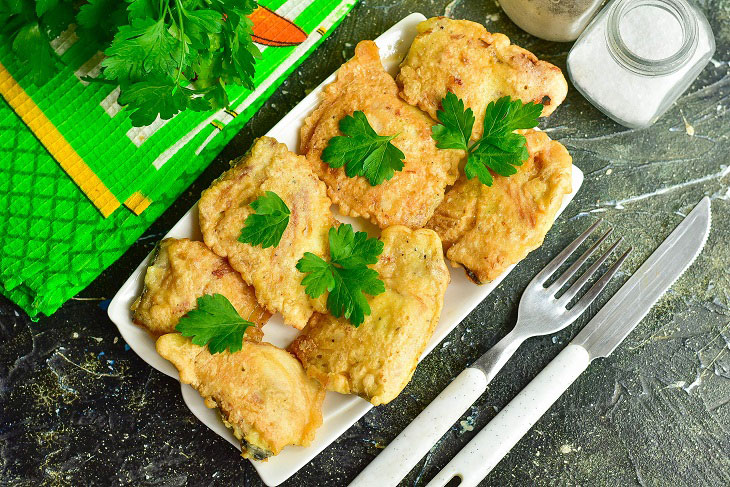 Bon appetit!