Greek-style baked fish is such a bright and festive-looking dish that you should safely prepare it for absolutely any banquet. I would like to say even more, it can even completely replace meat dishes, as it turns out to be very satisfying and tasty.
Quite inexpensive, dietary and having few bones fish, namely pollock, is suitable for its preparation. Also, a hake or some kind of red fish, for example, pink salmon, will be appropriate. It is necessary to bake fish in some kind of ceramic and beautiful mold. On top of it, a filling of hard cheese, fresh tomatoes and garlic will be laid out. The last ingredient is optional, but with it the finished dish will come out more piquant in taste.
What to serve with Greek baked fish? Some kind of sauce, for example, soy or cream, is best suited to it. Well, and, of course, serving the dish to the table is hot, immediately after its preparation.
Ingredients:
Pollock – 1 pc.
Hard cheese – 70 g.
Fresh tomato – 1 pc.
Garlic – 1 clove.
Salt – to taste.
Ground black pepper – to taste.
Mayonnaise – 1 tsp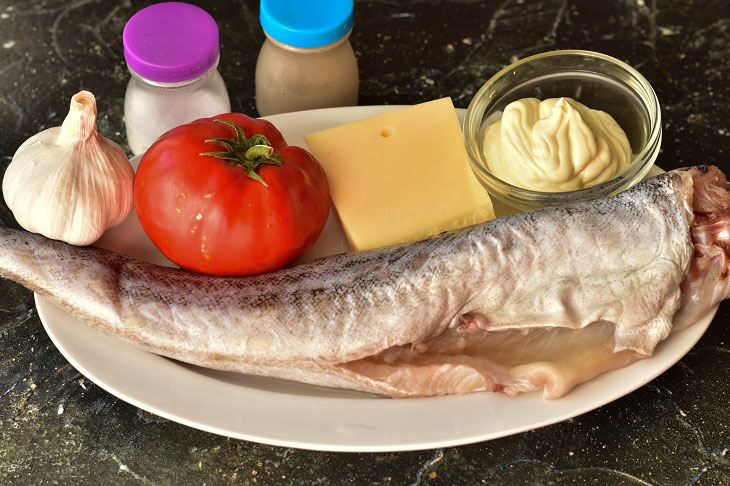 How to cook:
1. Clean the fish, be sure to cut off all the fins, wash it very well. Be sure to look at the abdomen, there should not be a black film inside. Place the fish on a cutting board and cut into pieces with a sharp knife.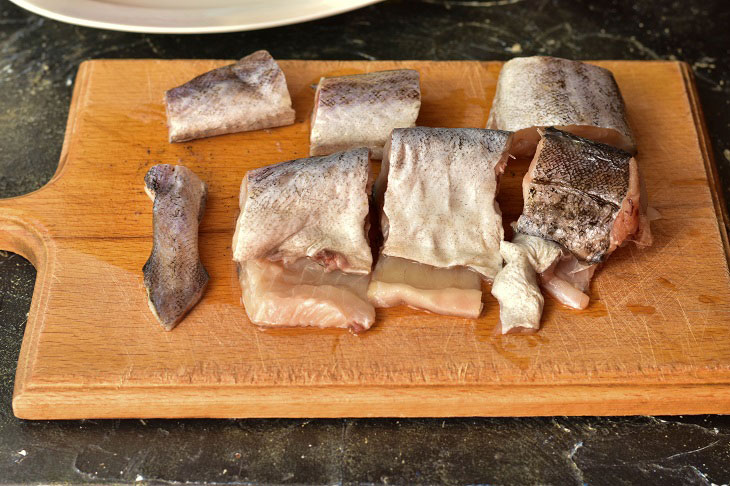 2. Transfer them to a baking dish. It doesn't need to be lubricated.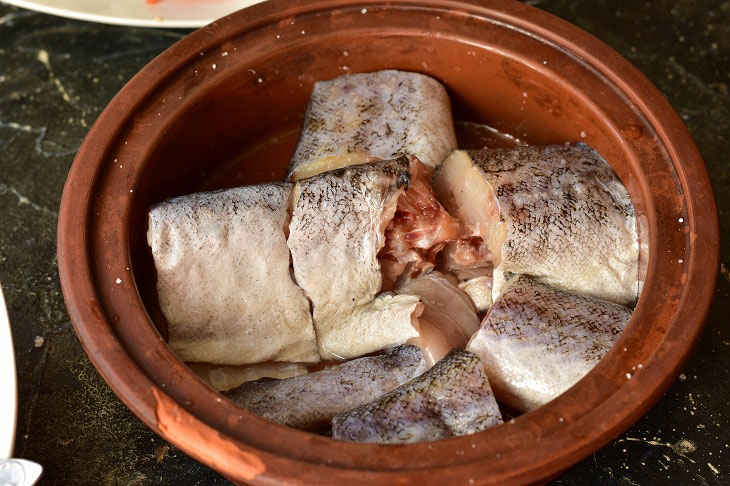 3. Wash the tomato, cut it into medium-sized cubes. Grate hard cheese on a coarse grater. Just be sure to cut off the wax part first. Grind the garlic in a convenient way.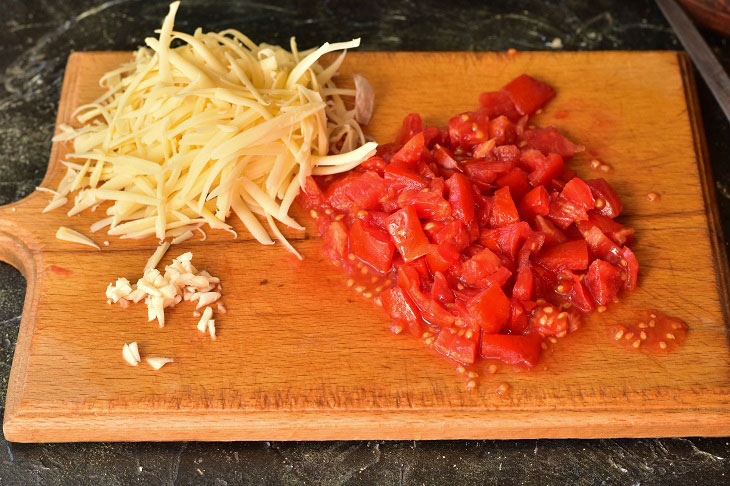 4. Put the tomato, garlic and cheese in a deep bowl.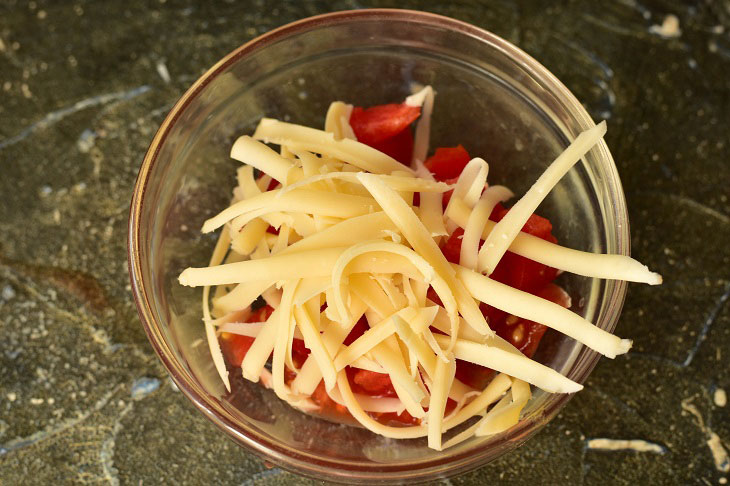 5. Add mayonnaise, you can safely replace it with regular sour cream.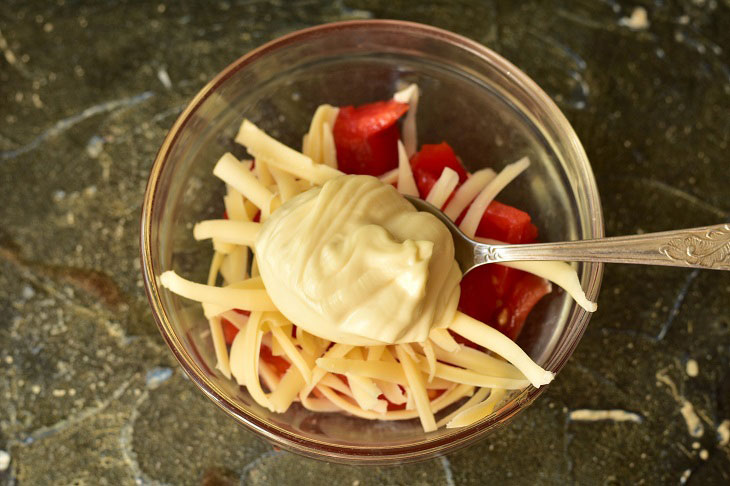 6. Mix the stuffing very well. Salt and pepper each piece of fish on both sides and place the prepared filling on top of them. Spread it out so that it covers each piece of fish.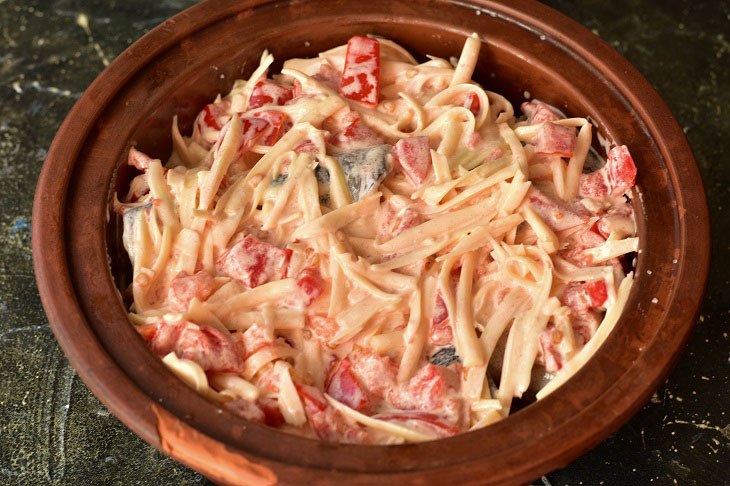 7. Send the form with the fish to the oven preheated to 190 degrees for 30-40 minutes.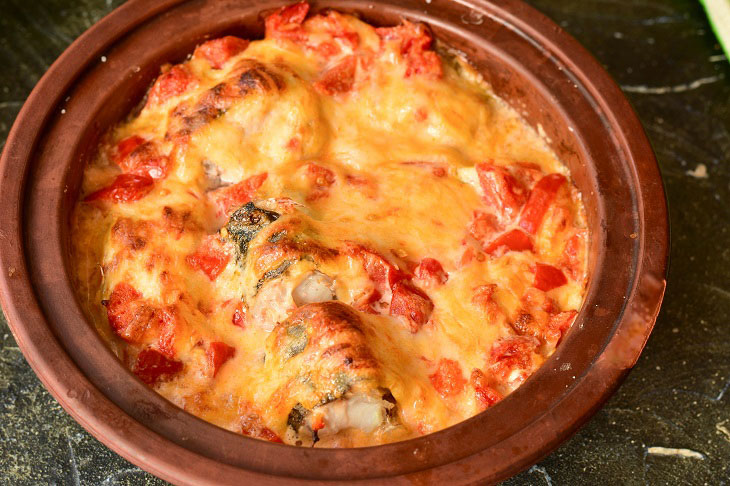 Serve the Greek-style baked fish at the table.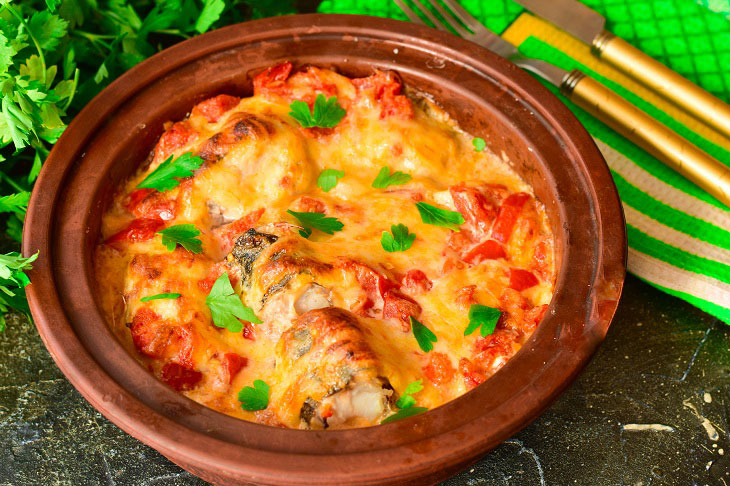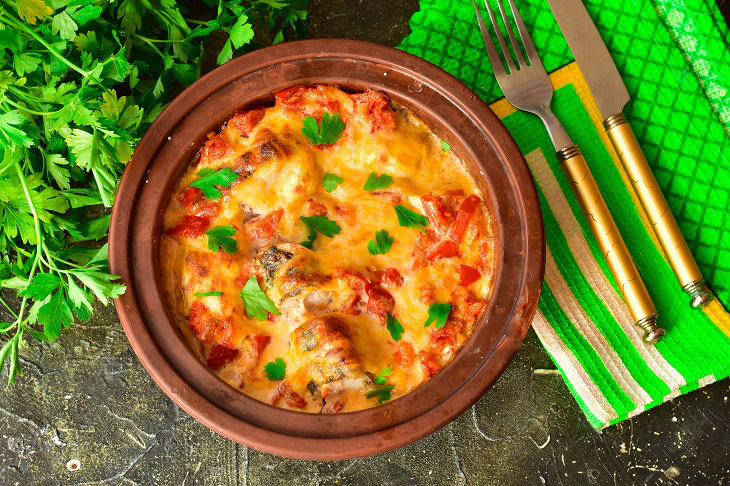 Bon appetit!