Today we offer to cook delicious and appetizing fish under a fur coat in the oven, which can be served not only for a family dinner, but also on a festive table. Any white fish is suitable for this dish – hake, pollock, flounder, catfish, sea bass. You can use both frozen and fresh fish carcasses in the form of ready-made fillets, or you can cut the fish yourself later. To make baked fish under a cheese coat really tasty, be sure to choose well-melting varieties of hard cheese, the taste of the dish itself largely depends on this.
Ingredients:
Freshly frozen hake – 1-2 pcs.
Carrot – 1 pc.
Onion – 1 pc.
Hard cheese – 150-200 g.
Salt, ground black pepper – to taste.
Mayonnaise – 2-3 tbsp. l.
How to cook:
1. Defrost freshly frozen hake (if you are cooking frozen fish), cut off the fins, remove the insides (if necessary) and divide into loin parts, removing all the bones. Cut the fish fillet into pieces.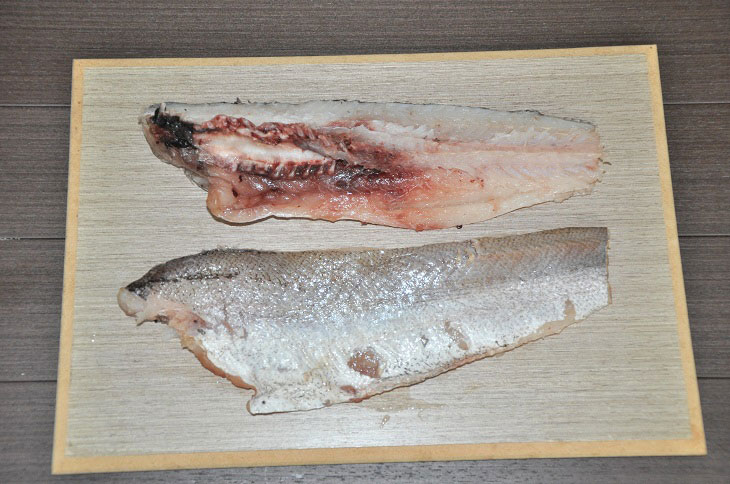 2. Then salt and pepper it to taste.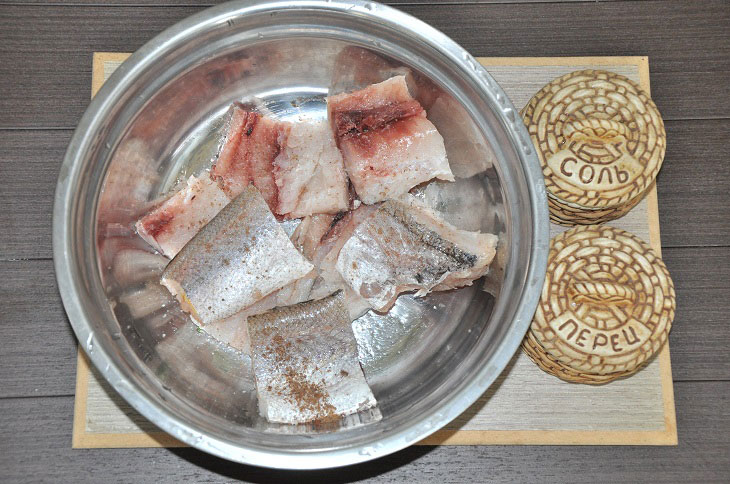 3. Lubricate the baking dish with vegetable oil, then lay out the loin parts of the hake.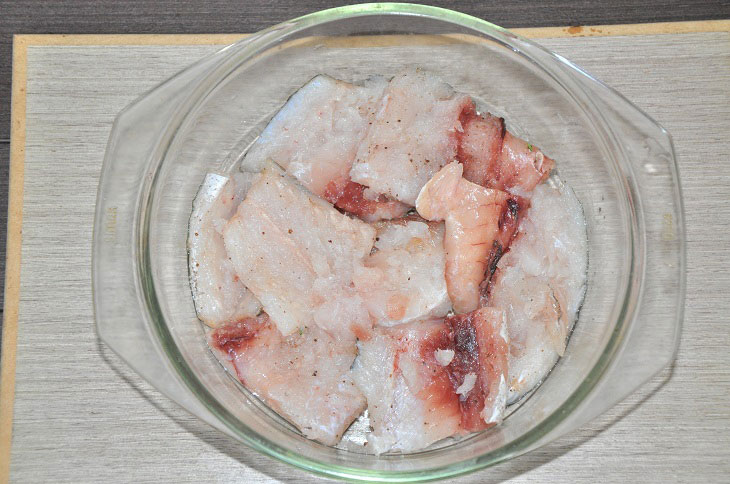 4. Grate the peeled carrot with a fine fraction and place on top of the fish.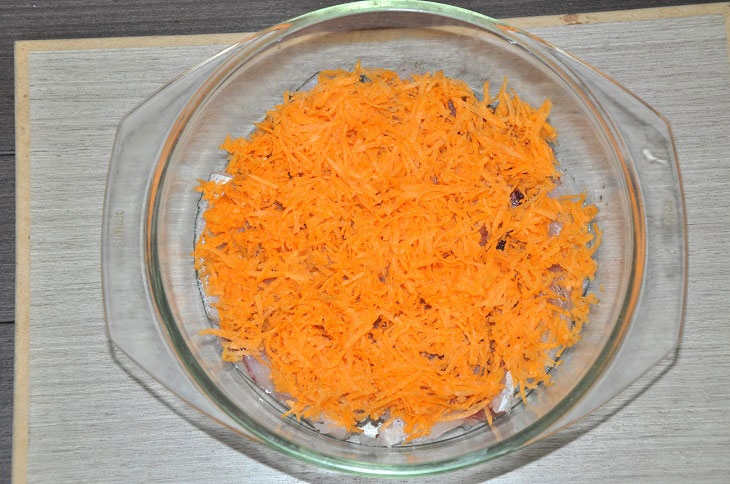 5. Chop the peeled onion and spread evenly on top of the carrot.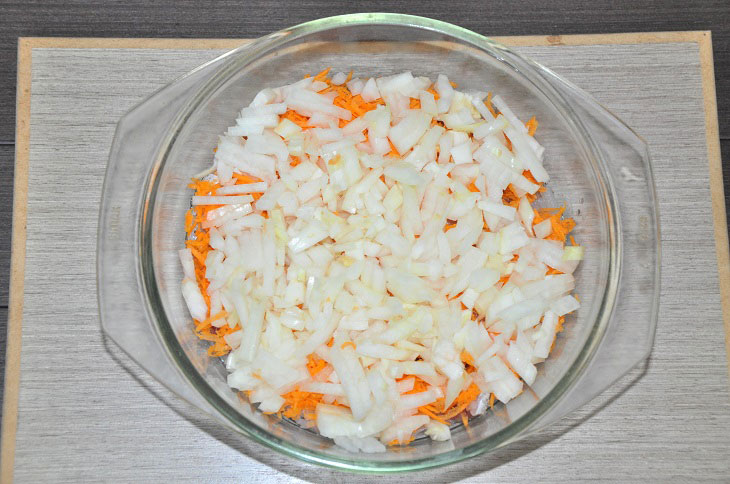 6. Grate hard cheese (for this dish it is advisable to take cheese that melts well), grate with a large fraction, add mayonnaise to it and mix thoroughly.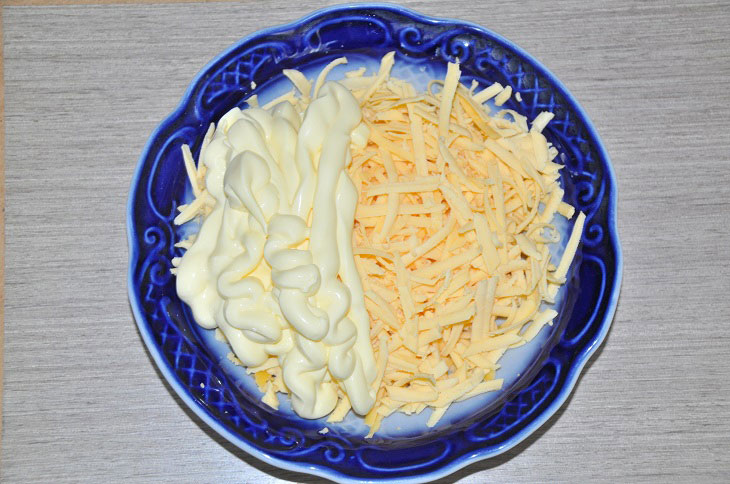 7. Spread cheese with mayonnaise evenly on top of vegetables. Cover the form with foil and bake in the oven at a temperature of 180 degrees for 35 – 40 minutes.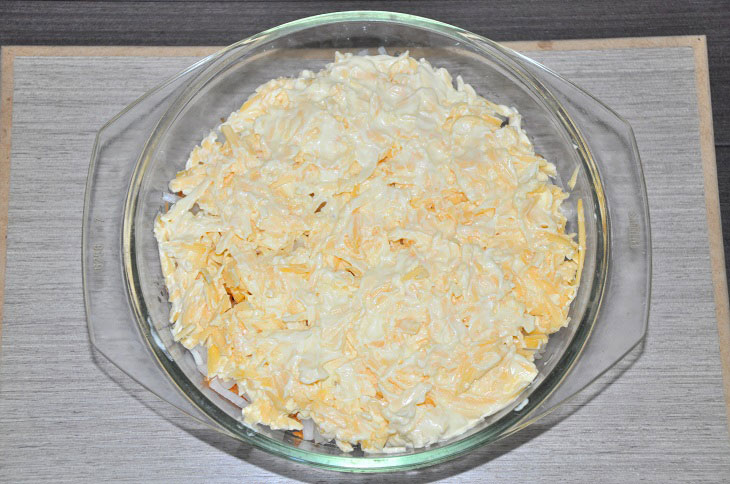 8. Then carefully remove the foil and bake the fish under a fur coat until the cheese is browned (approximately 10 minutes). After the cheese crust becomes golden brown, remove the fish from the oven and serve hot.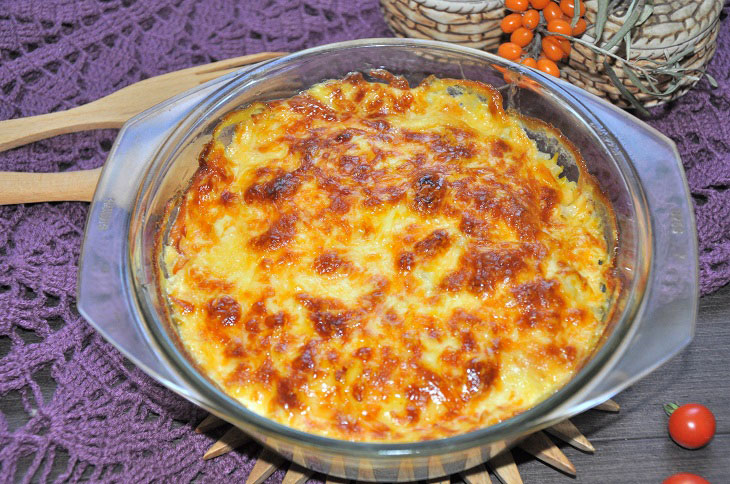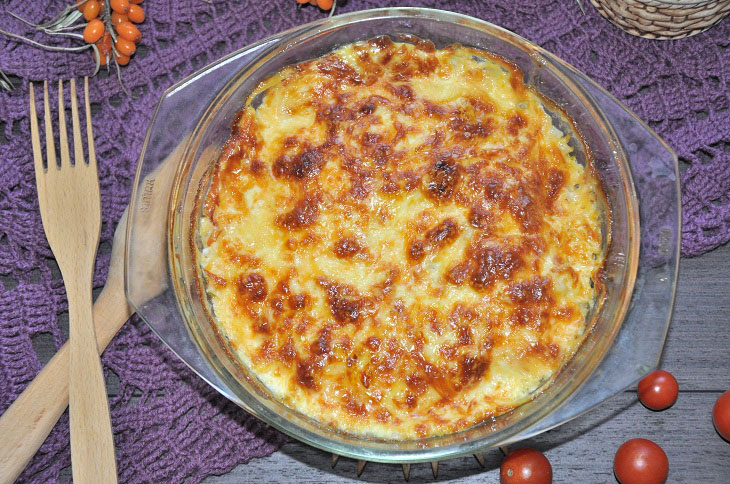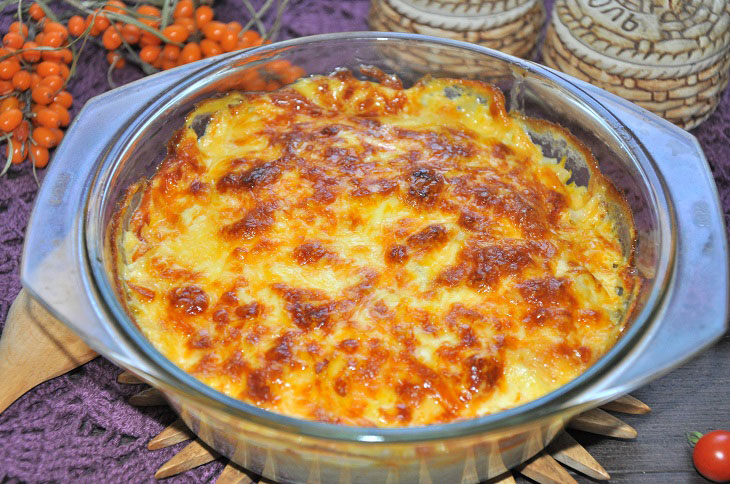 Bon appetit!