Pike perch is a predatory fish with excellent taste properties. It makes excellent first courses, festive aspic, delicious meatballs. The fish is fried, marinated, stewed and baked. We offer you an interesting recipe for pike perch in sour cream. If you have never cooked this fish before, start with this recipe, the result will pleasantly surprise you. Pike perch in sour cream can be served on the festive table as a main hot dish or as a cold appetizer.
For the recipe, you will need a fillet of large (from 2 kg) fish. It is better to use the recommended spices and aromatic herbs, the proportions can be chosen to your liking. For the recipe, fat sour cream and hard cheese with a neutral taste are preferable. For baking, a ceramic dish with high sides is ideal. The dish is prepared quickly and will not cause difficulties for novice housewives.
Ingredients:
Pike perch (fillet) – 0.5 kg.
Hard cheese – 70 g.
Sour cream – 60 ml.
Suneli hops – 0.5 tsp
Sage -0.5 tsp.
Dill – 0.5 tsp
Thyme – 0.5 tsp
Onion – 1 pc.
Vegetable oil – 2 tbsp. l.
Salt, pepper – to taste.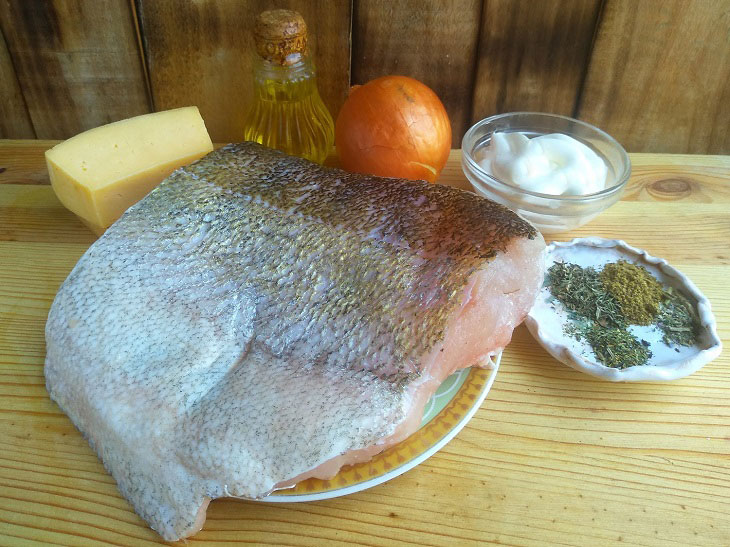 How to cook:
1. Rinse the fillet, dry it, cut into portions.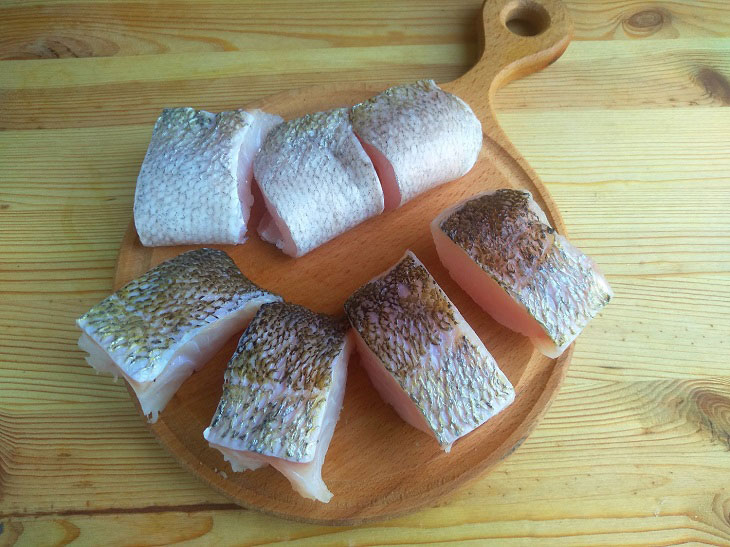 2. Salt and pepper the fish, sprinkle with spices and herbs, mix and leave for 10 minutes at room temperature.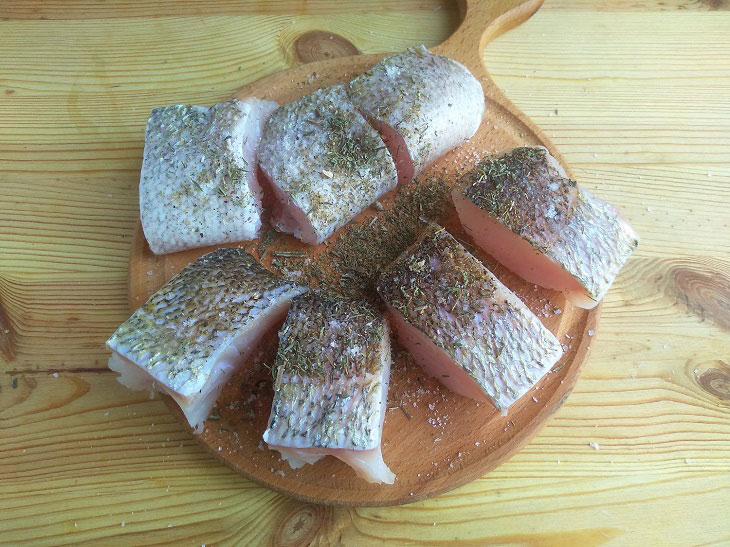 3. Peel the onion from the husk, cut into small cubes. Fry it until golden brown in a pan.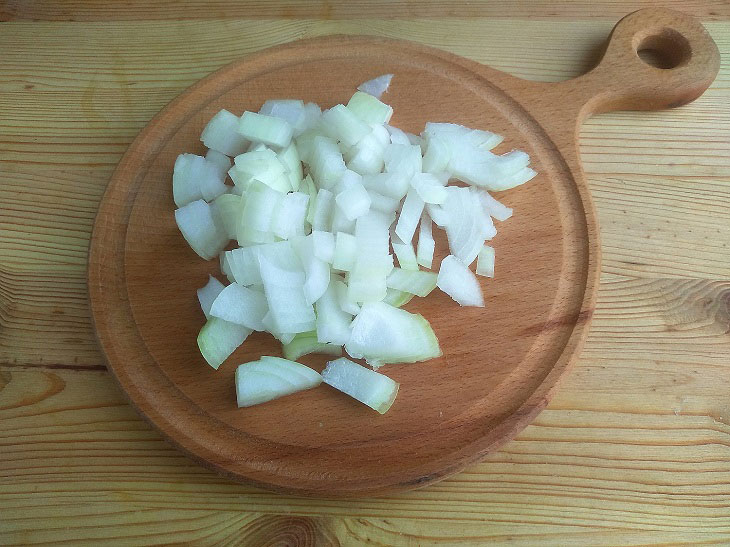 4. Lubricate the baking dish (bottom and sides) with vegetable oil, lay out the onion pillow.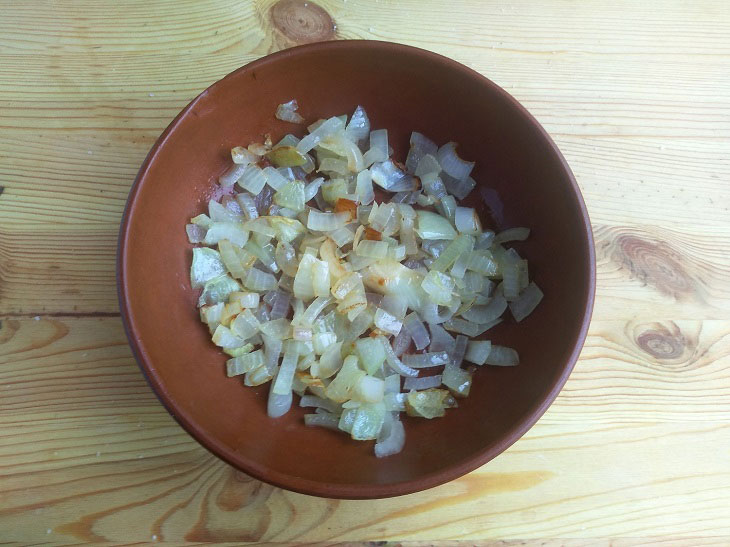 5. Place pieces of pike perch on top of the onion.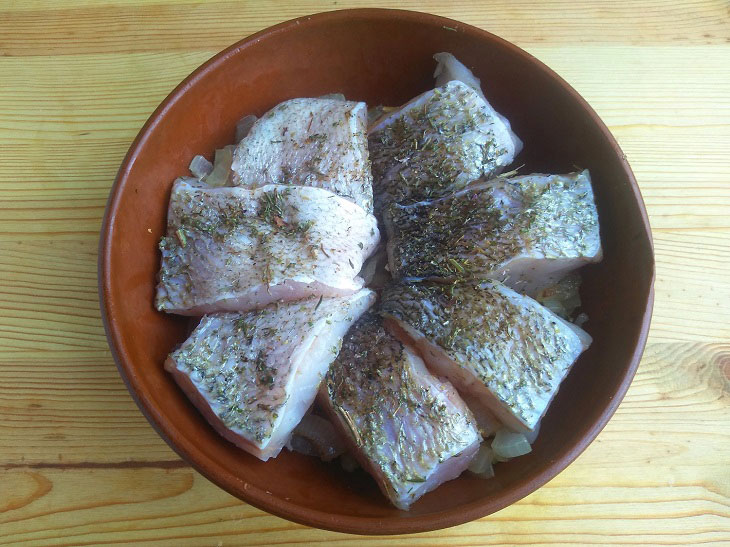 6. Generously grease the fish with sour cream and put in the oven 190 degrees. Cook for 20-25 minutes.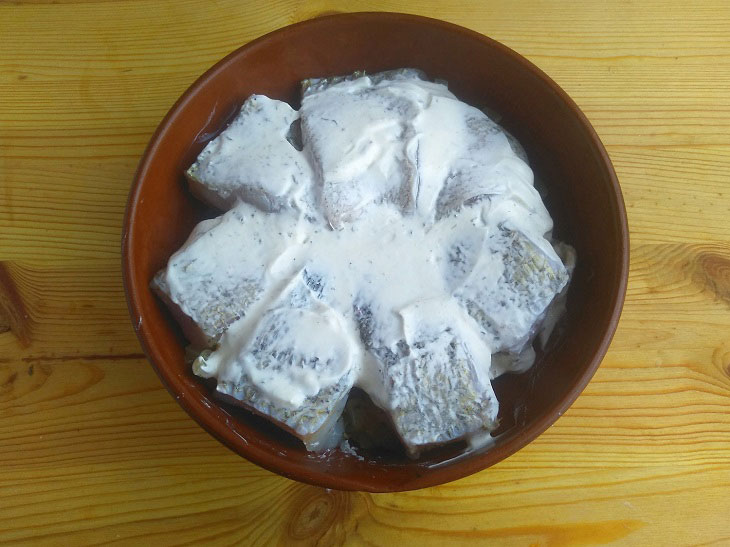 7. During this time, the sour cream will be baked, and the pike perch is almost ready.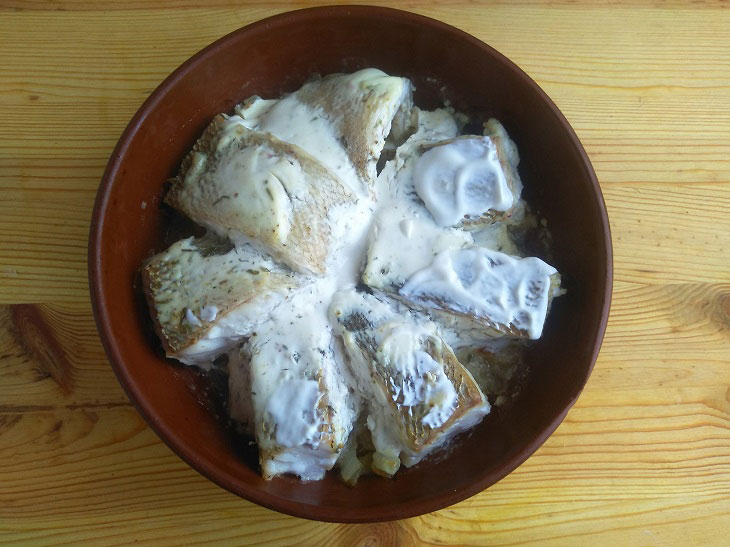 8. Grate the cheese on a coarse grater, sprinkle the dish. Continue cooking 5-7 minutes.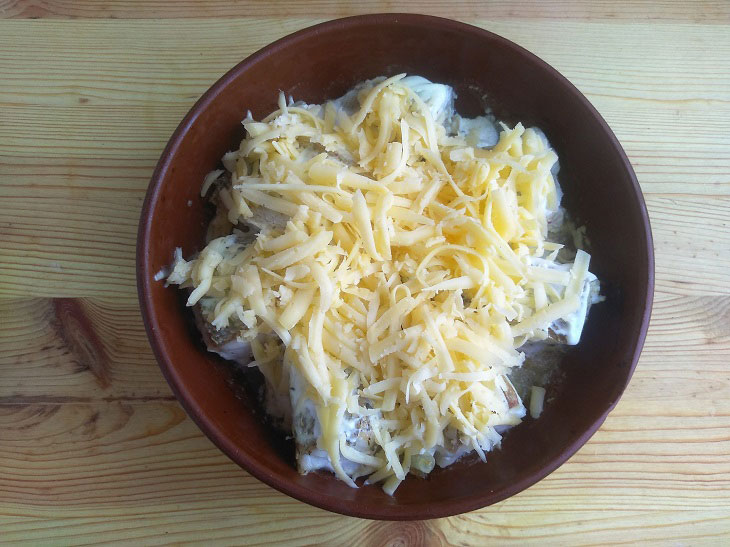 9. During this time, the cheese will melt and become golden.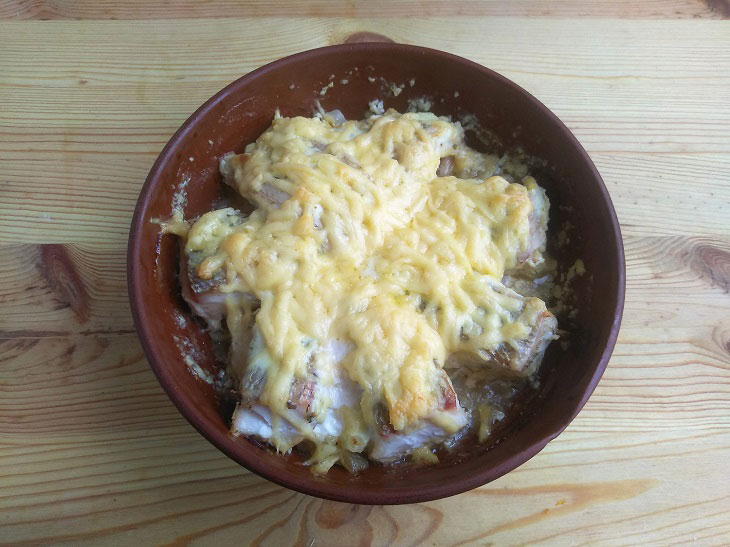 10. Put lettuce leaves on a serving plate. Place the fish on the leaves. Garnish the dish with fresh herbs and vegetables.
The dish looks appetizing. Pike perch turns out juicy, with an interesting creamy taste and just melts in your mouth. Mashed potatoes or boiled rice are perfect for a side dish.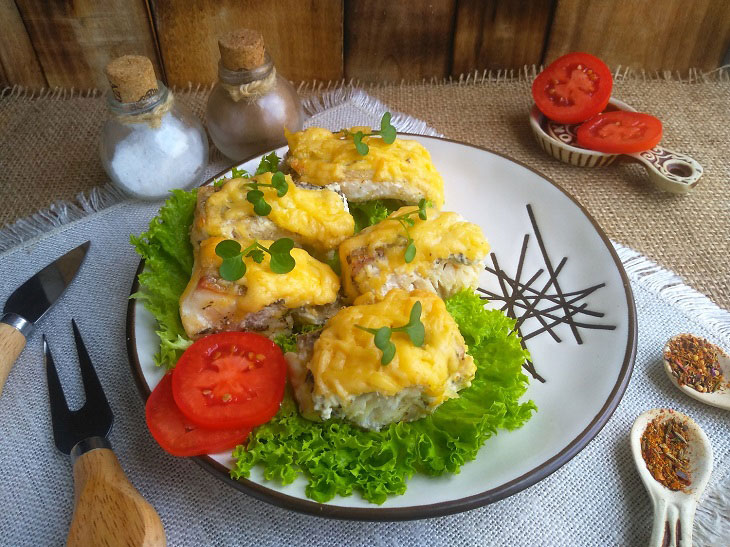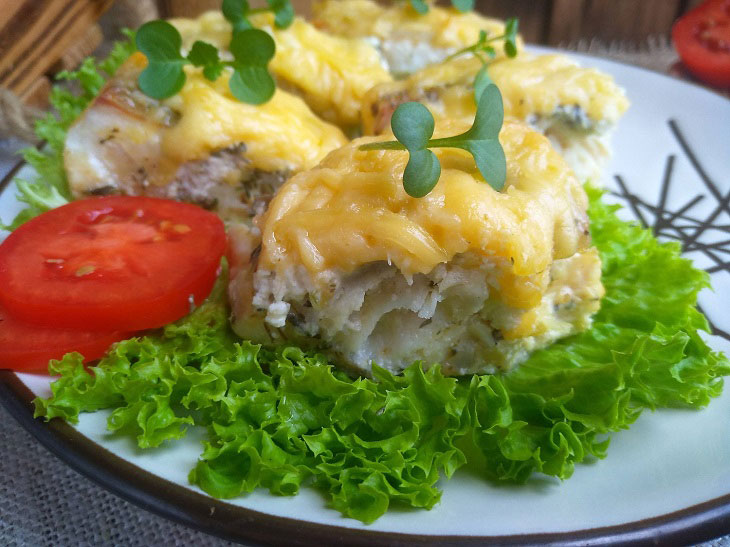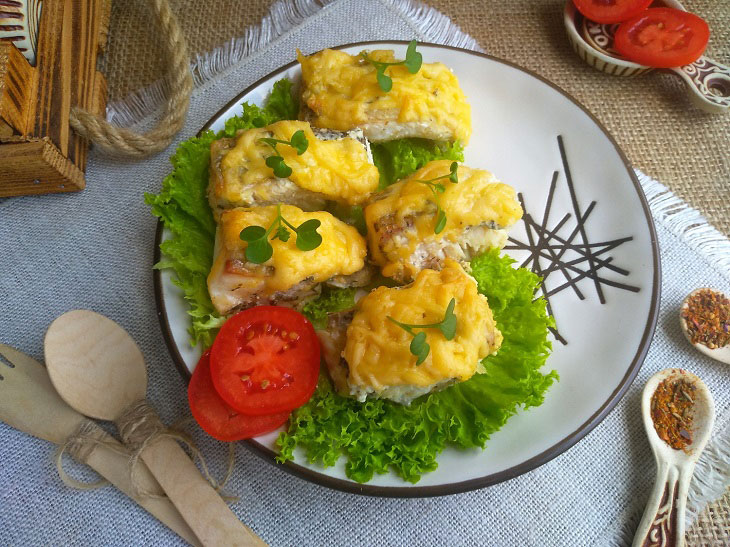 Bon appetit!