Fish in beer batter is a quick option for an appetizer or second course, simple both in preparation and in terms of a set of products. Due to the batter, the fish turns out tender, juicy, and the addition of beer gives it an unusual taste. We use traditional spices – ground black pepper, salt, and sprinkle fillet pieces with lemon or lime juice – it will soften the fibers, the fish will fry faster. Beer is better to take light, fortress at your discretion.
You can take any fish, the main thing is that small bones do not occur in it, and the meat itself is dense, elastic and does not break into thin plates. If we cook from frozen, then we do not speed up the thawing process, let the fish defrost on the bottom shelf of the refrigerator. Pour hot water or use a microwave oven is not worth it, most of the juice will go with the water, the fish will turn out to be dryish.
Ingredients:
Fillet of sea fish – 400 g.
Light beer – 125 ml.
Egg – 1 pc.
Flour – 3 tbsp. l.
Salt – to taste.
Ground black pepper – 2 pinches.
Vegetable oil – 0.5 tbsp.
How to cook:
1. We cut the fish into portioned pieces about 3×4 cm in size or slightly larger. All small bones, if they come across, we select.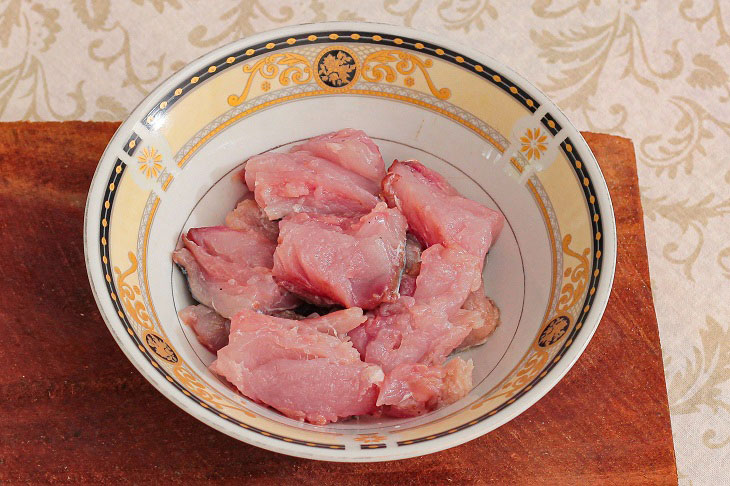 2. Drizzle with lime or lemon juice. Gently, trying not to damage, mix the pieces of fish. No salt or pepper is needed, salt and pepper will be enough in batter. We set aside the dishes with fish aside for 15-20 minutes.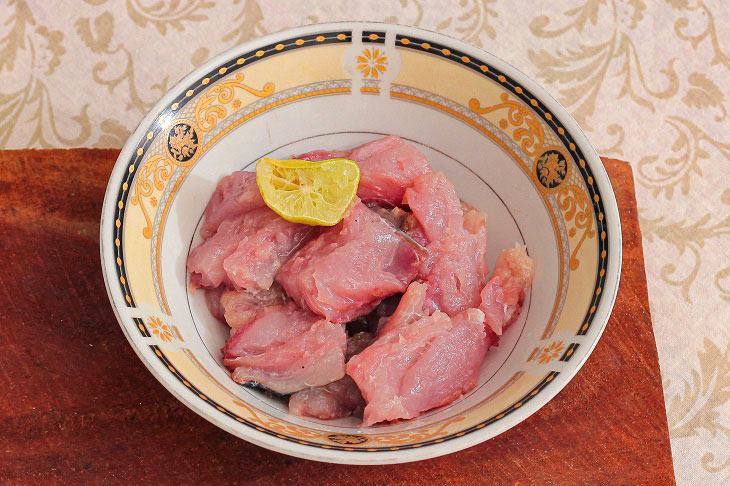 3. Break the egg into a wide bowl, shake with a whisk. Pour half a glass of light beer.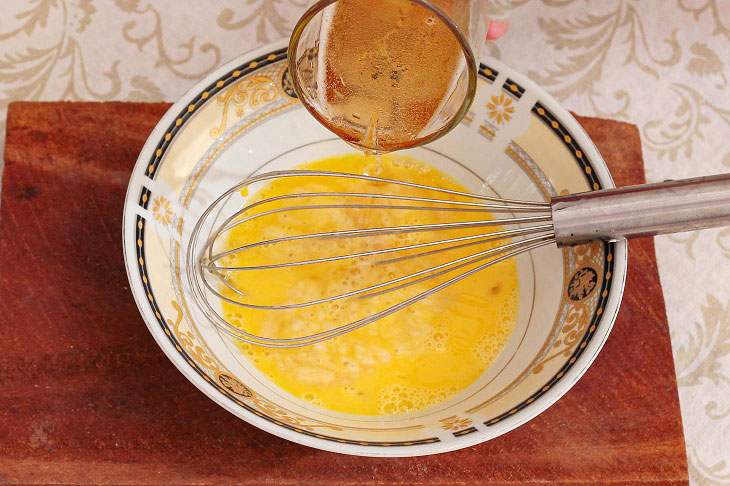 4. Mix until a homogeneous foamy mass without egg white flakes. Salt to taste, pepper.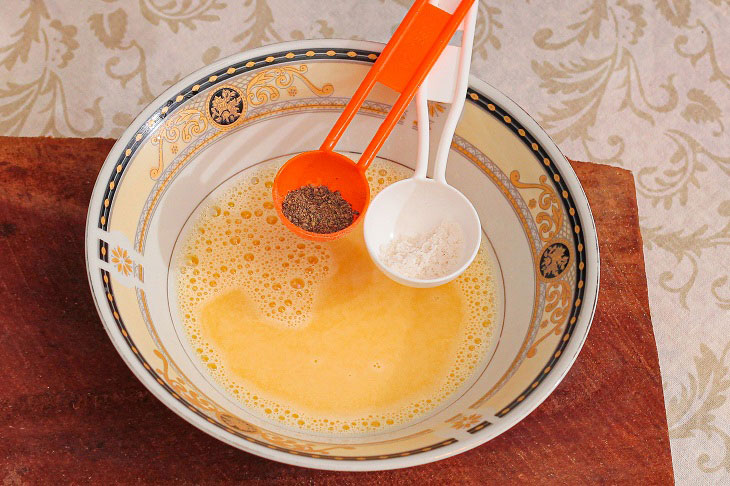 5. Sift the flour, adding in small portions so as not to thicken the batter too much.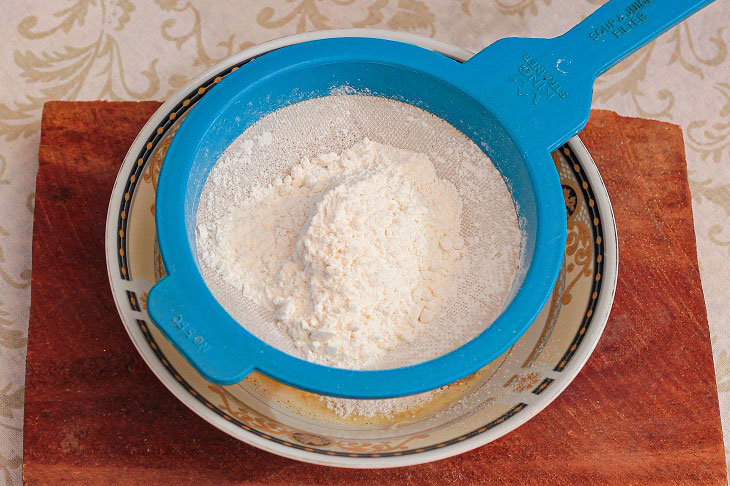 6. After each serving, whisk the batter with a whisk, breaking up the lumps. In terms of density, it should turn out like sour cream or a little thicker.
If the batter is liquid, it will pick up a lot of oil during frying and may drain from the fish.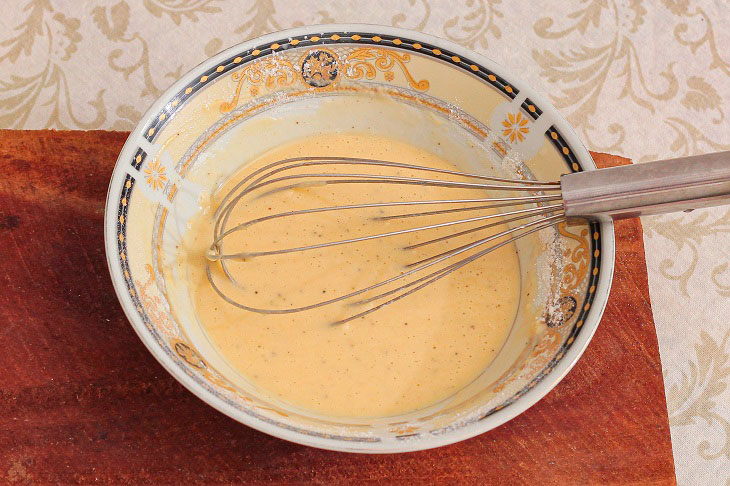 7. We shift a few pieces of fillet into the batter, press down to completely immerse.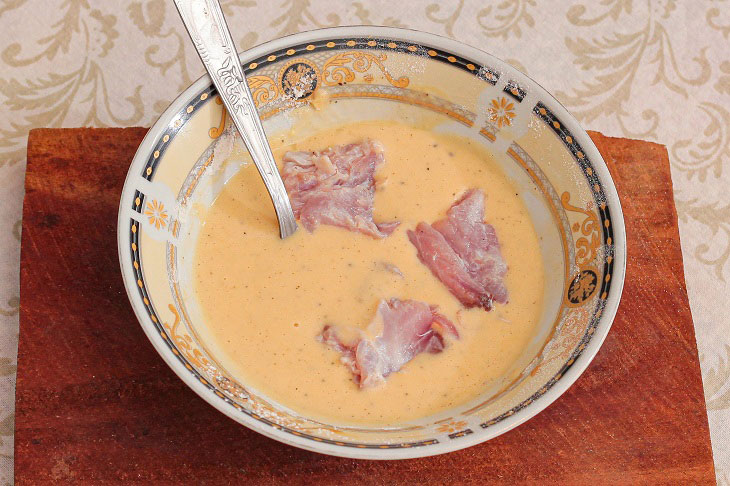 8. In a cauldron or deep frying pan, heat the oil almost to smoke. We make the fire medium. We lower the fish pieces into boiling oil, let them "grab" from below and on the sides. Fry without turning until browned.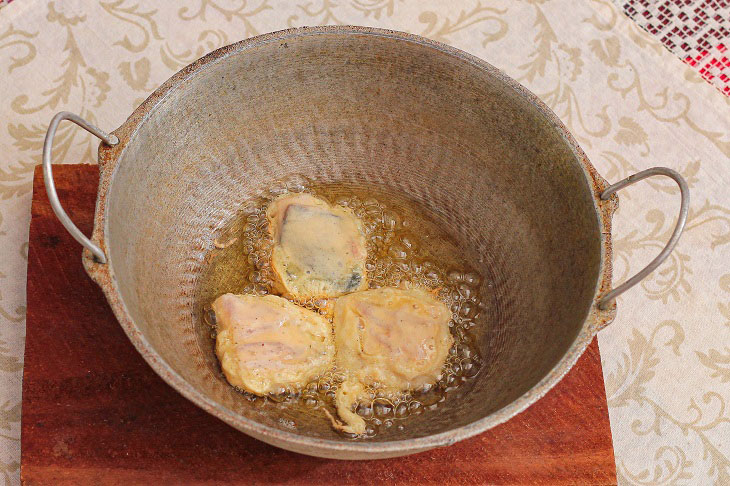 9. Turn the fish over with a fork or slotted spoon and fry the light side, too, until golden brown. Put the fried fish on a plate covered with a napkin, remove excess fat.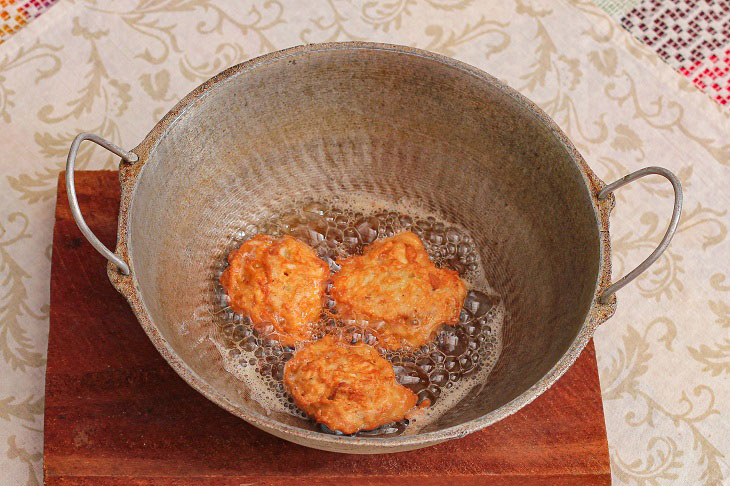 Serve fish in beer batter hot or cooled as an appetizer. We supplement with sauce, herbs, fresh vegetables or any side dish.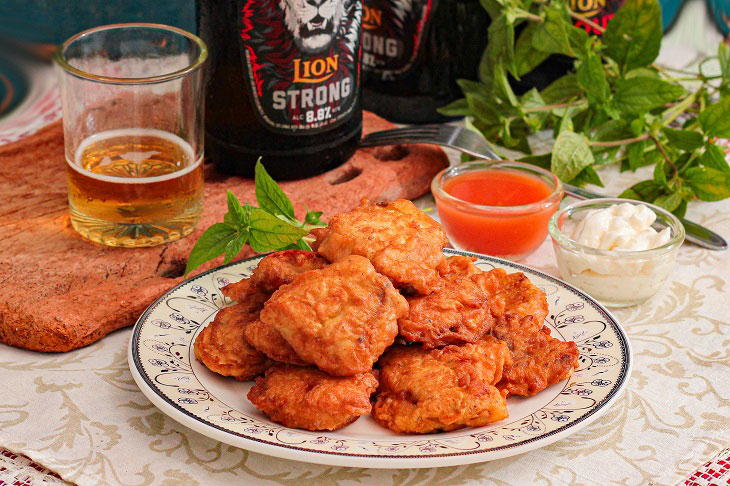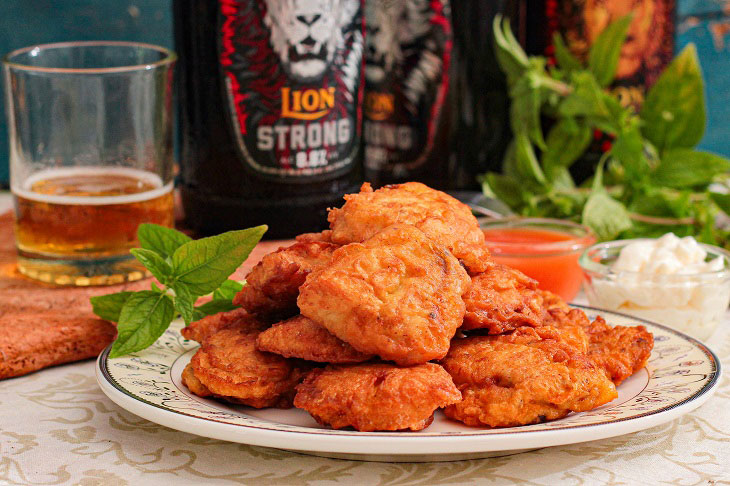 Bon appetit!