Fish in French is not only a very tasty and satisfying fish dish, but also quite healthy. After all, it is prepared from red fish, in this recipe from pink salmon, but you can safely use trout or salmon. It is best to bake fish in a ceramic mold; you can lubricate it not only with mayonnaise and sour cream. To make the fish in French come out juicy, be sure to do everything strictly according to the recipe and use the ingredients that will be listed below in the list.
When choosing fish in the store, try to buy a female, perhaps she will come across with caviar. It can be safely salted at home. How to choose such a fish there are many recommendations and photos on the Internet.
Ingredients:
Pink salmon – 250-350 g.
Salt – to taste.
Fresh tomato – 1 pc.
Good quality hard cheese – 30-50 g.
Mayonnaise or sour cream (with any percentage of fat content) – 3-4 tbsp. l.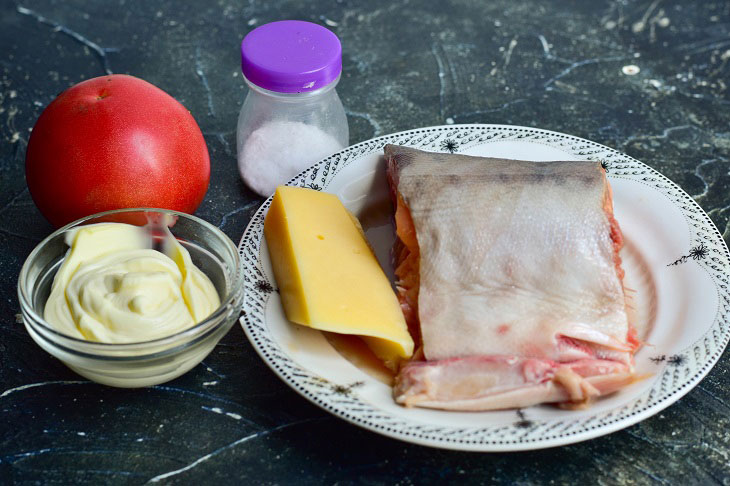 How to cook:
1. Wash a fresh tomato and cut it into half rings. Grate hard cheese on a coarse grater.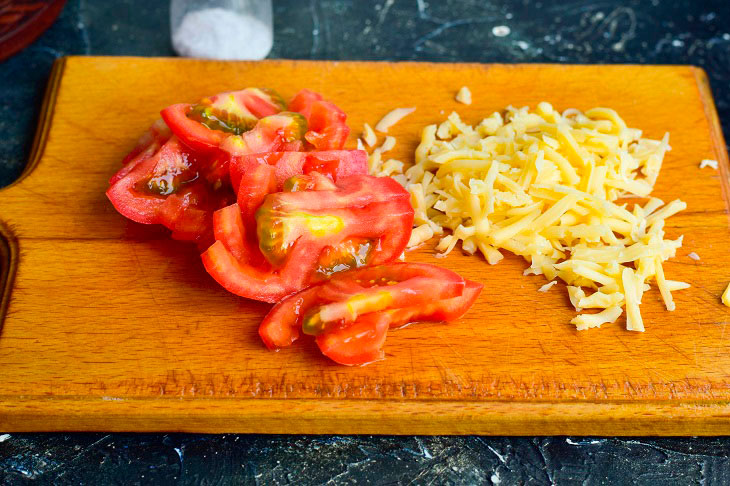 2. Cut the fish into pieces or fillet it, removing the backbone and bones. If necessary, then clean it first, cut off all the fins, be sure to remove the insides and wash it. Put the cut pieces of pink salmon in a ceramic mold. It does not need to be lubricated with vegetable oil.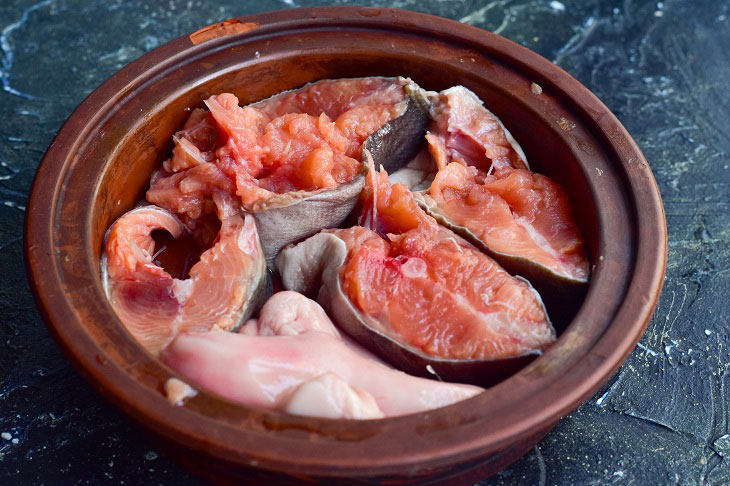 3. Salt the fish well on all sides. You can add any fish spices you like at this stage.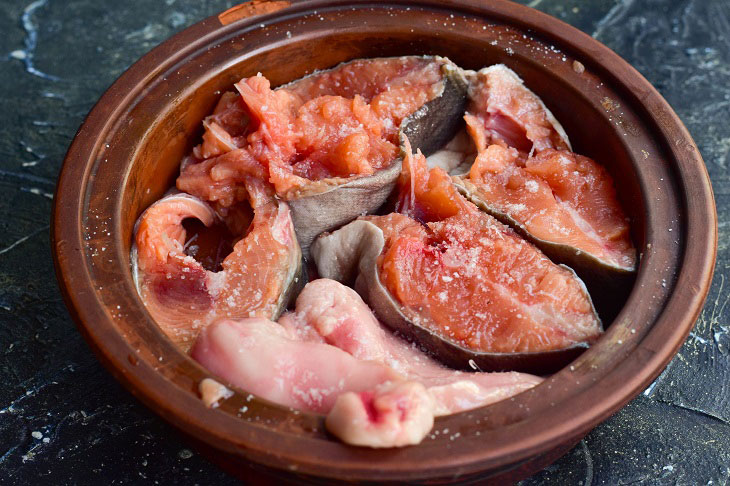 4. Now generously grease it with sour cream or mayonnaise.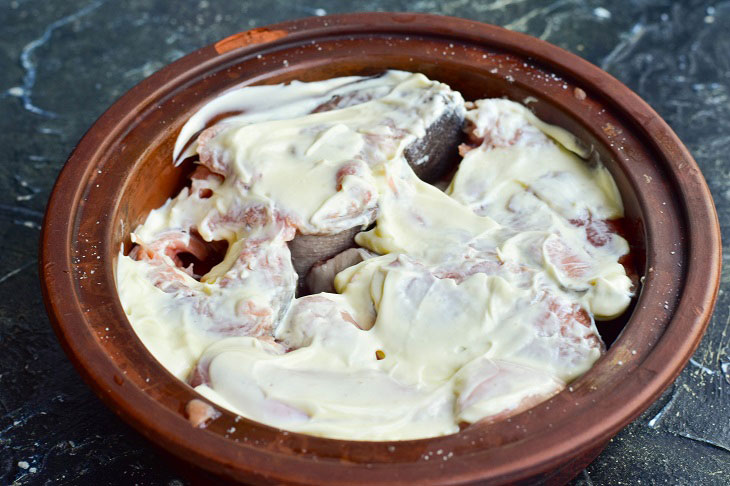 5. Top with chopped fresh tomato half rings.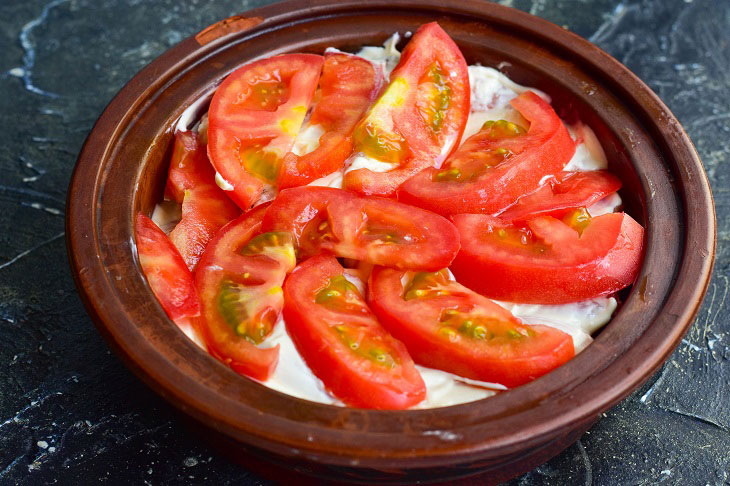 6. Salt it too.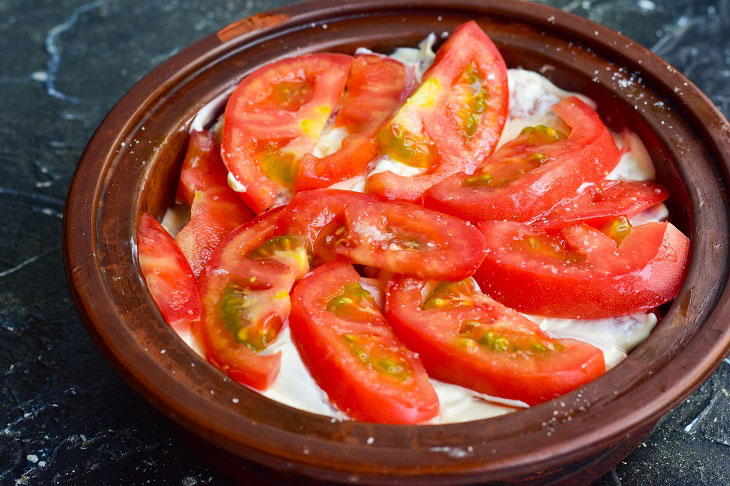 7. Now put hard cheese grated on a coarse grater.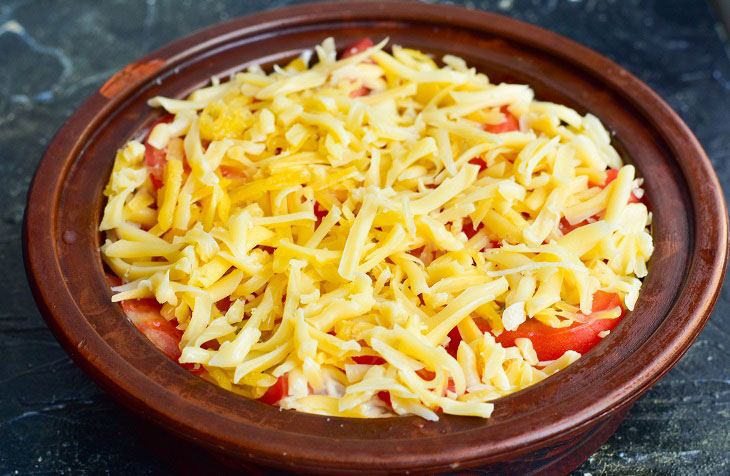 8. Send the form to the oven preheated to 190 degrees for 30-40 minutes.
Serve the fish in French, always hot to the table. You can lay out a few sprigs of greenery on top. This is such a delicious fish dish! Agree, cooking it is quite simple, and the result is simply amazing! Such fish can be cooked for a family dinner and for a festive table.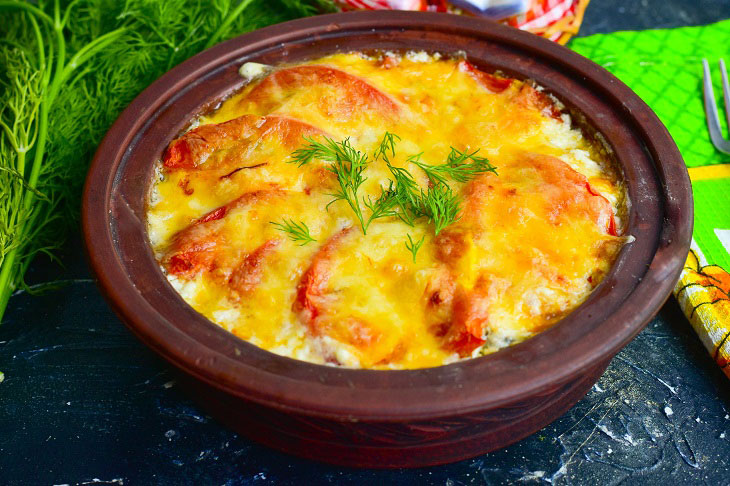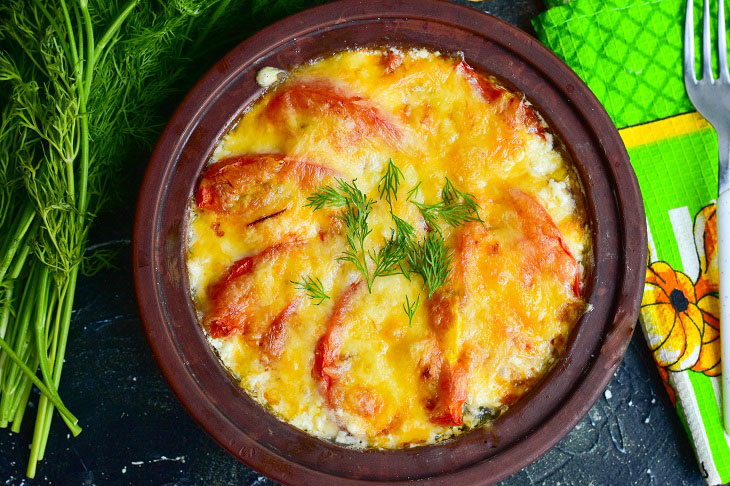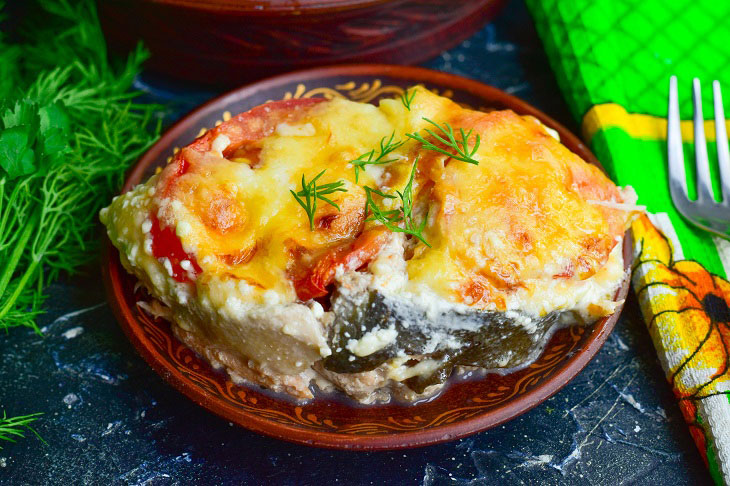 Bon appetit!