Finnish fish soup is an appetizing fragrant first course. The classic recipe is simple, even an inexperienced hostess can handle it. The basis of the soup is red fish. Suitable salmon, salmon or trout.
At the beginning, the broth is boiled from the ridge and fins. Then vegetables are added to the ear. The vegetable set can be varied to taste and depending on the desired thickness of the soup. The fish fillet is fried and also put into the soup at the end of cooking. For refueling fish soup, cream with a fat content of 10% is used. A richer creamy taste will be obtained if you take more fatty cream or replace part of the cream with processed cheese. The soup is suitable for a winter menu for the whole family.
Ingredients:
Salmon – 0.5 kg.
Carrots – 120 g.
Potato – 250 g.
Onion – 160 g.
Garlic – 20 g.
Cream – 120 ml.
Bay leaf – 2 pcs.
Coriander – 8 peas.
Vegetable oil – 45 ml.
Water – 1.5-2 liters.
Salt, pepper, herbs – to taste.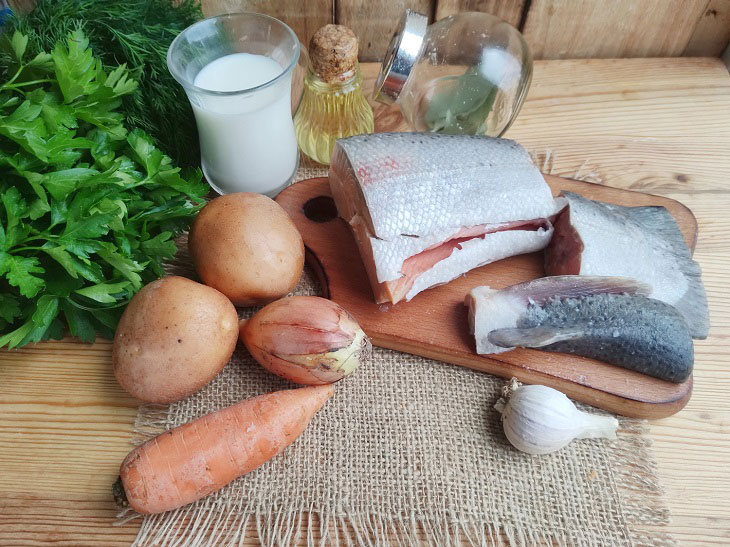 How to cook:
1. Rinse the fins and backbone of the red fish, put the pan for cooking fish soup. Pour in cold water and bring the broth to a boil. Remove the noise and cook the broth for 25 minutes over low heat. Strain the broth.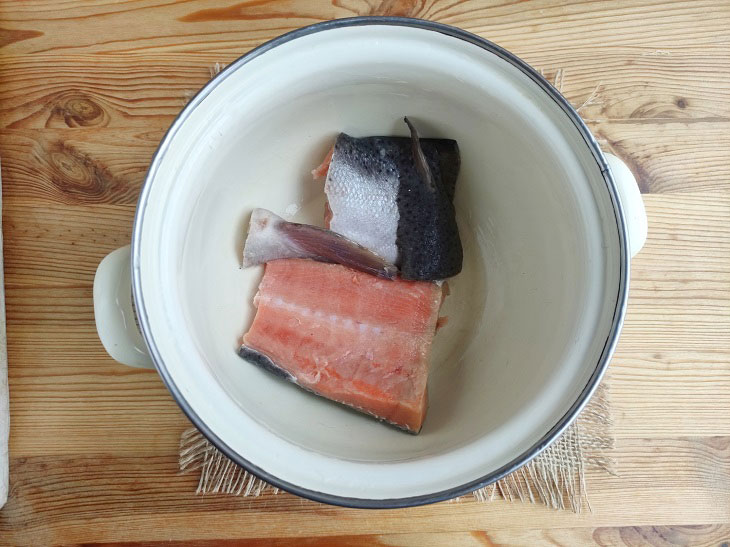 2. Cut peeled potatoes into medium pieces. Grind the carrots with stars, chop the garlic coarsely.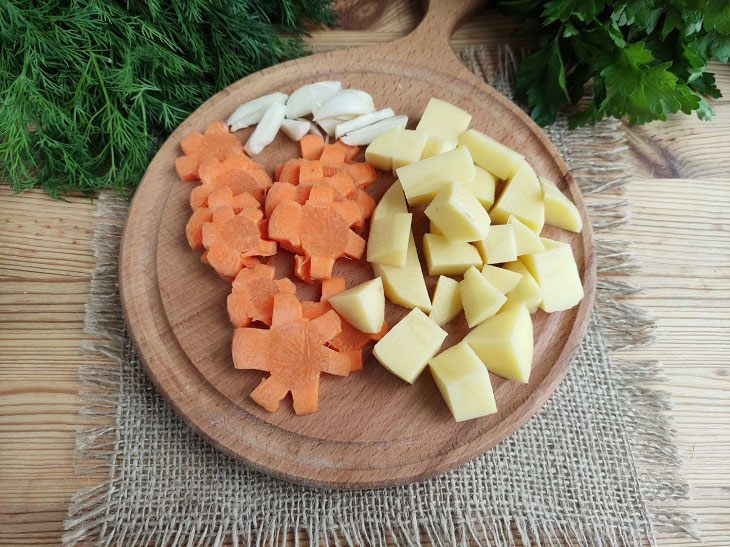 3. Put the potatoes, garlic and carrots into the fish broth. Cook vegetables until soft. You will need about 10 minutes.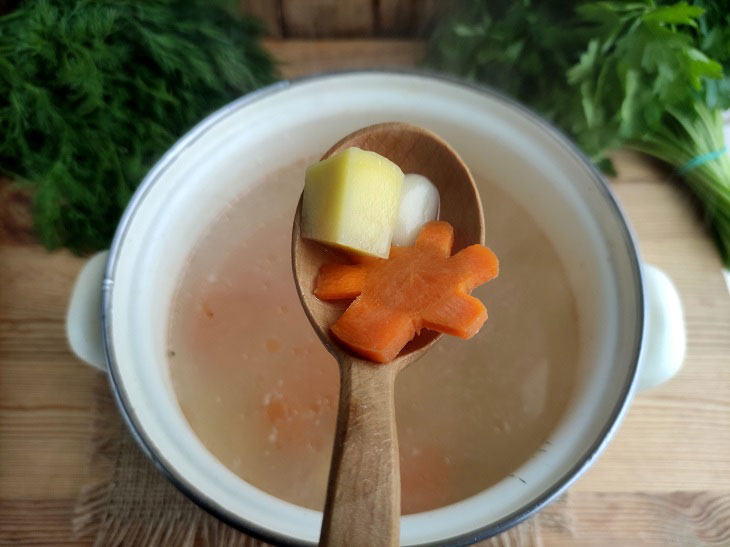 4. Salmon (flesh) cut into portions.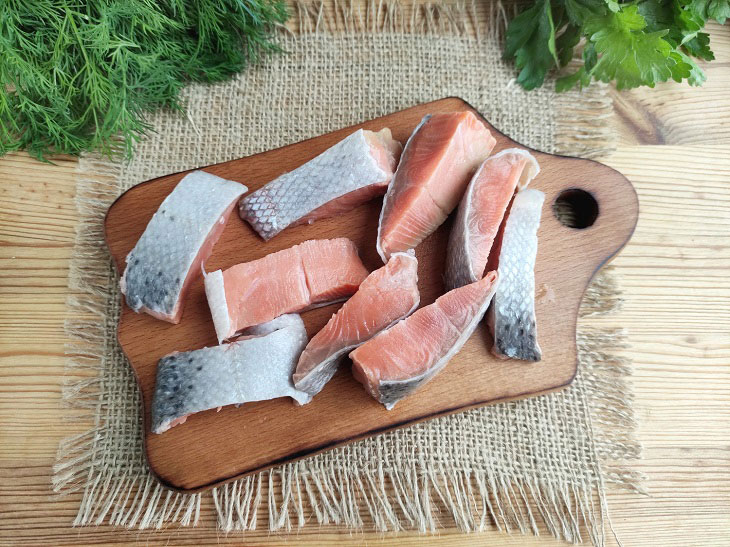 5. Fry the fish pieces in a pan with vegetable oil. Put the salmon pieces into the soup. Continue to simmer the dish for about 7 minutes.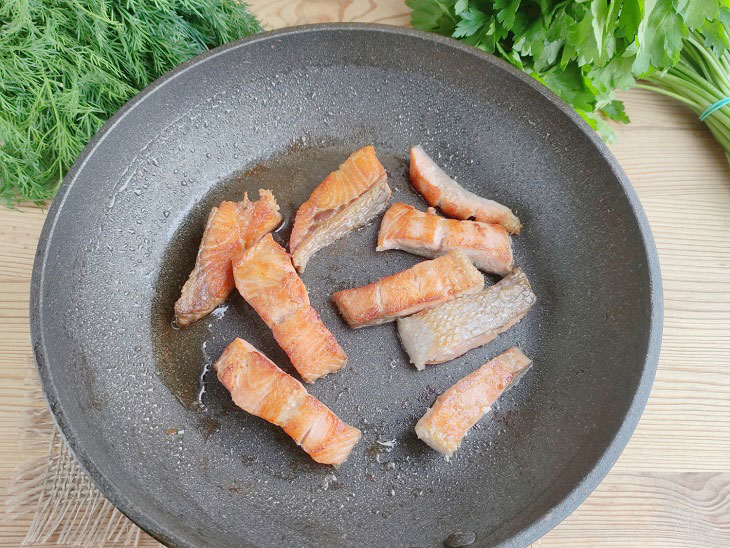 6. Chop the peeled onion.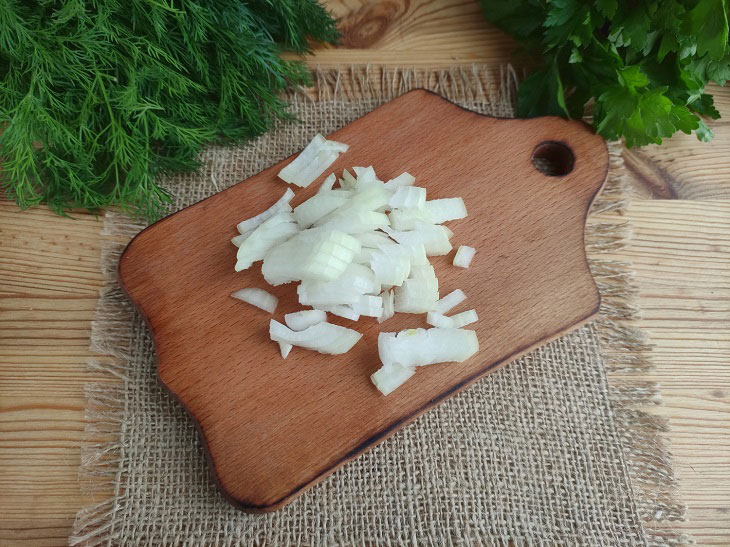 7. Saute the onion in vegetable oil until golden brown, put the onion fry in the ear.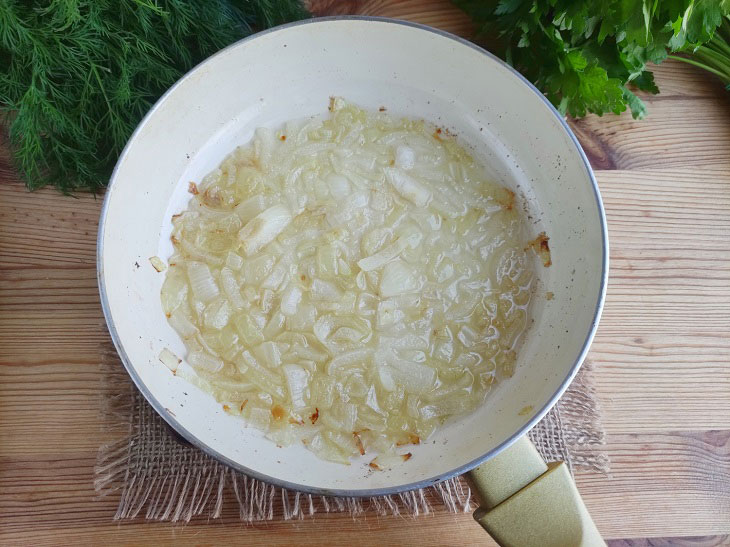 8. Pour in the cream, boil the soup. Cook for a couple more minutes.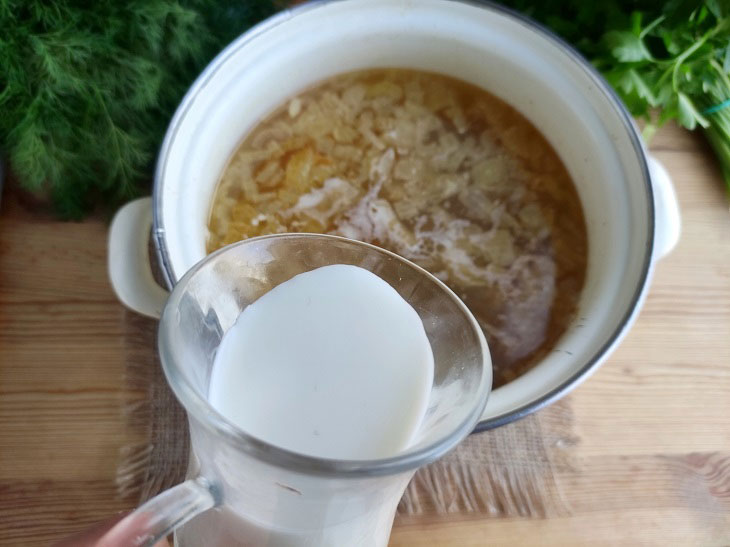 9. Add bay leaf and coriander. Boil 3 minutes.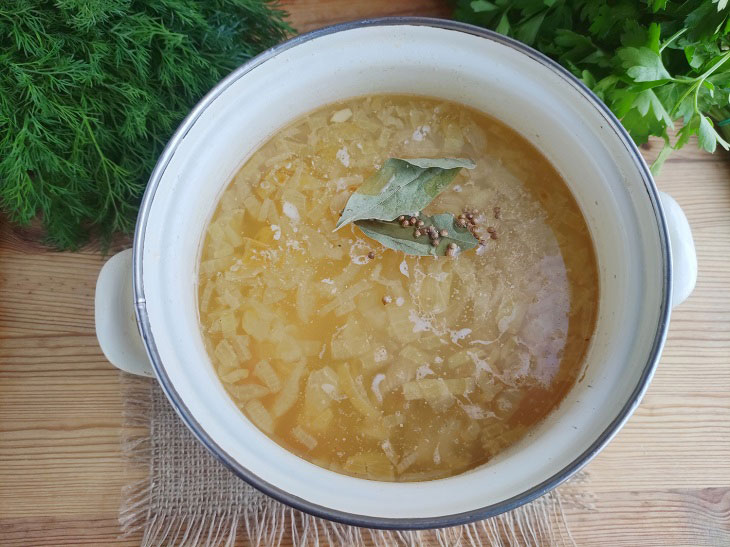 10. Sprinkle the ear with chopped herbs. Salt, pepper and boil the soup. Leave the pan on the stove for 10 minutes under the lid with the heat off.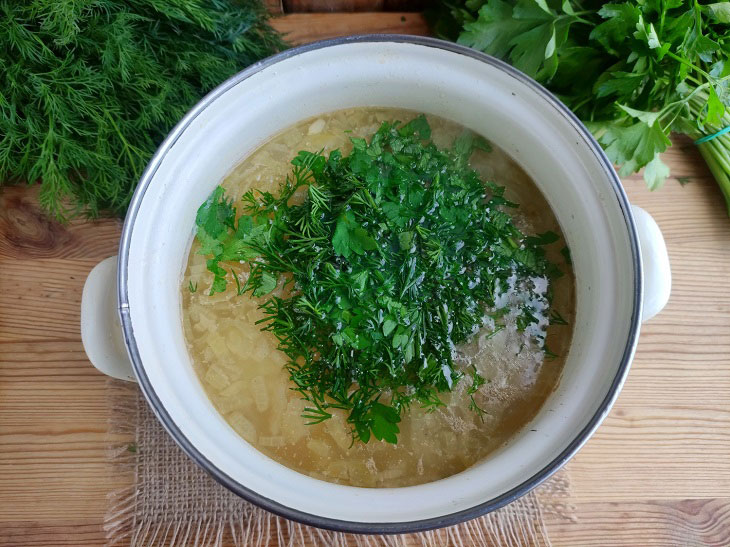 11. Pour the prepared ear into portions and serve. You can supplement the serving with croutons or brown bread.
The ear turns out to be very tender, satisfying, with a fishy taste and a creamy aftertaste.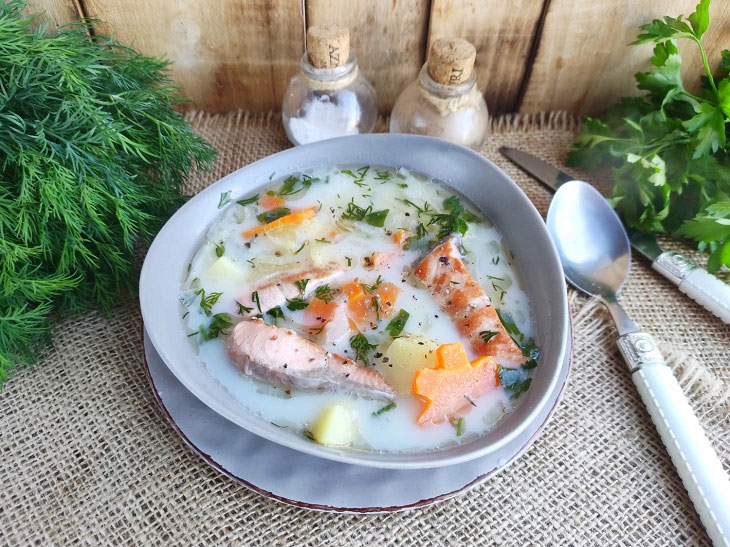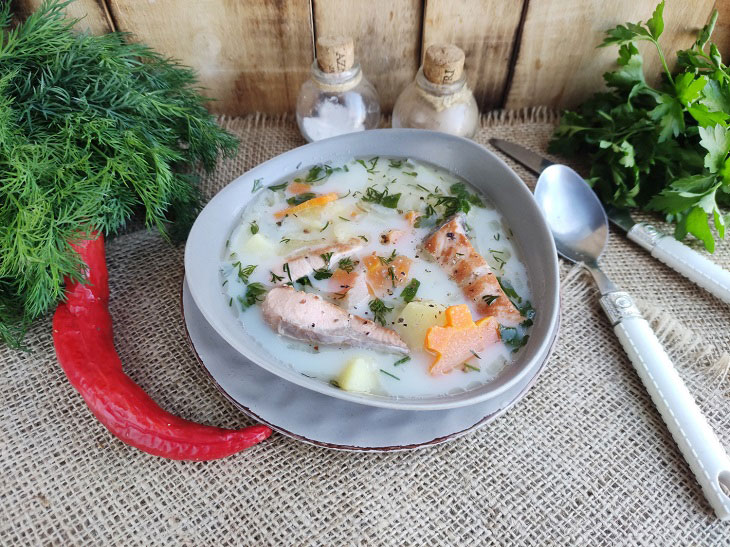 Bon appetit!