Mackerel "Tender" in a spicy marinade has not only an appetizing look, but also a delicious taste. The fish, cut into pieces, is marinated for a day. During this time, mackerel absorbs the flavors and aromas of spices that are part of the marinade. These are mustard seeds, clove buds, and coriander seeds. In addition, this rich flavor range is complemented by black peppercorns and bay leaves.
The appetizer is very easy to prepare and is an example of healthy cuisine.
Ingredients:
For marinade:
Water – 500 ml.
Sugar – 1 tbsp. l.
Salt – 2 tbsp. l.
Mustard seeds – 1 tbsp. l.
Bay leaf – 1 pc.
Carnation bud – 2 pcs.
Coriander seeds – ½ tsp
Black peppercorns – ½ tsp
Sunflower oil – 1 tbsp. l. (wish for submission).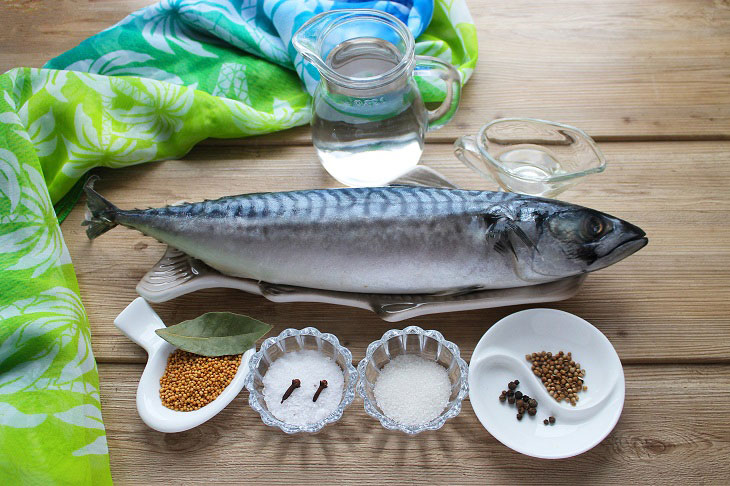 How to cook:
1. After the fish is defrosted, clean it from fins, tail and cut off the head. Gut it and be sure to clean the black film from the abdomen. Rinse thoroughly inside and out.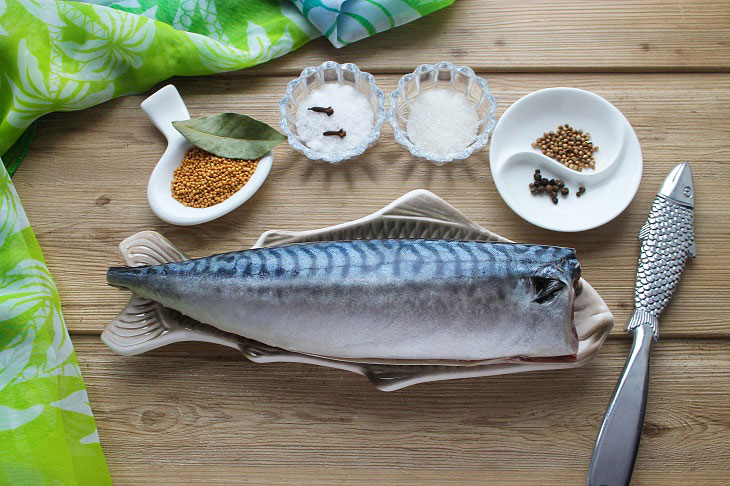 2. Cut the mackerel into pieces about 2 centimeters thick. Put the fish in a suitable size container or container.
Do not use metal utensils for marinating to avoid oxidation.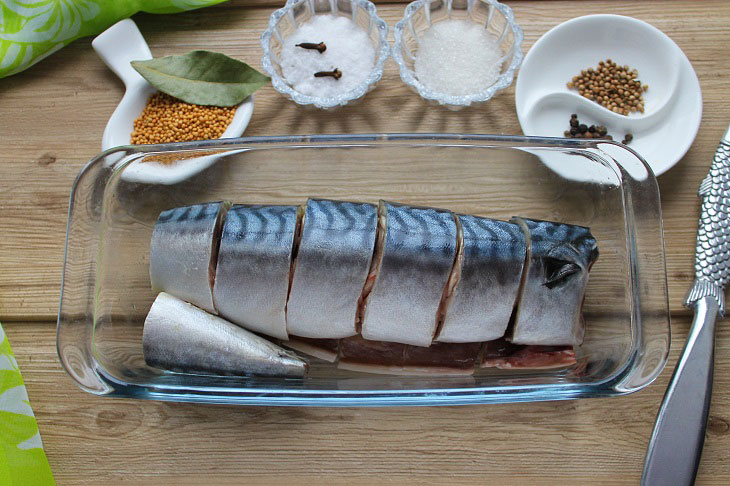 3. Next, start preparing the spicy marinade. Pour water into a saucepan. Add salt and sugar.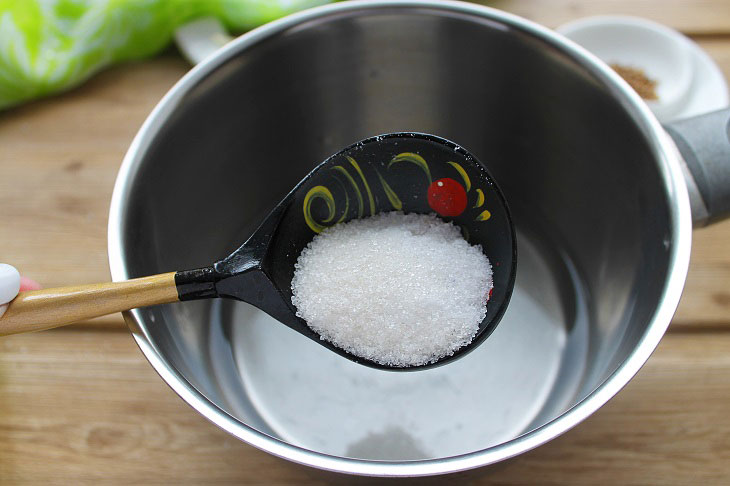 4. Add mustard seeds, clove buds, coriander seeds, black peppercorns and bay leaves to the water.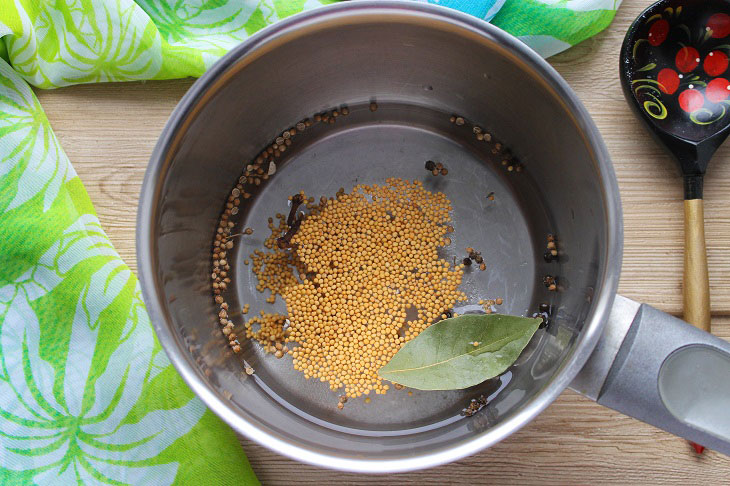 5. Next, put the pot on the stove and let it come to a boil. Boil the marinade over low heat for literally 3 minutes. Then cool the marinade to room temperature.
When it cools, pour it over the fish so that it is completely covered with it. Cover the container with fish with a lid, or wrap it with cling film and refrigerate for a day.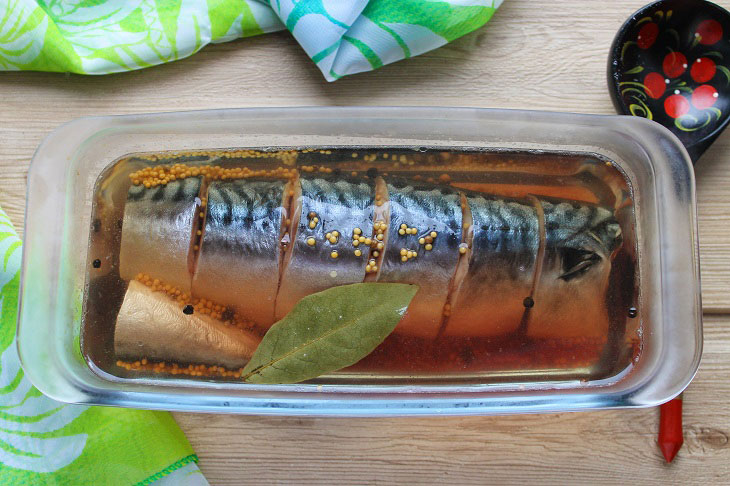 6. After the specified time, the Tender mackerel in a spicy marinade will be ready. Put the fish pieces on a dish, garnish with lemon slices and parsley leaves. If desired, you can sprinkle with sunflower oil and decorate with pink peppercorns.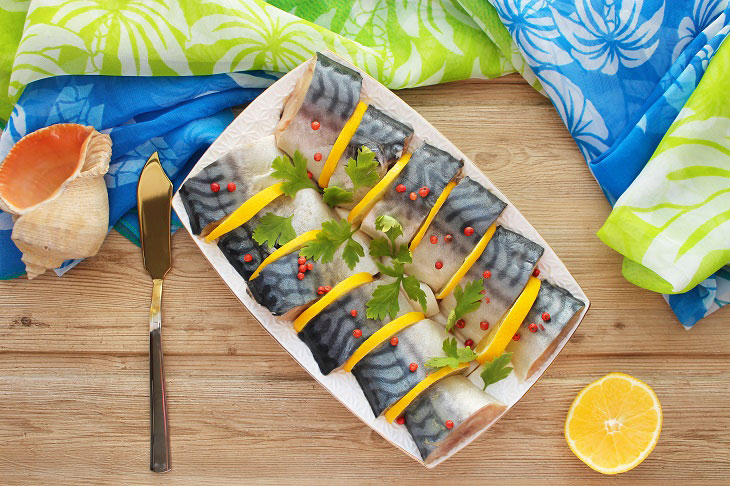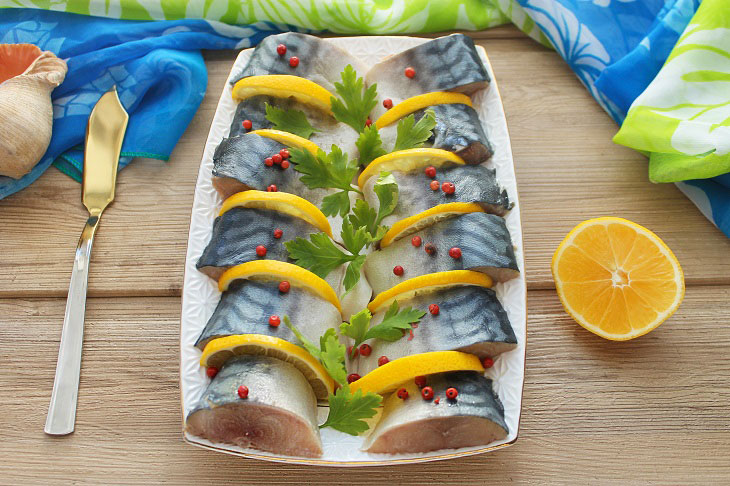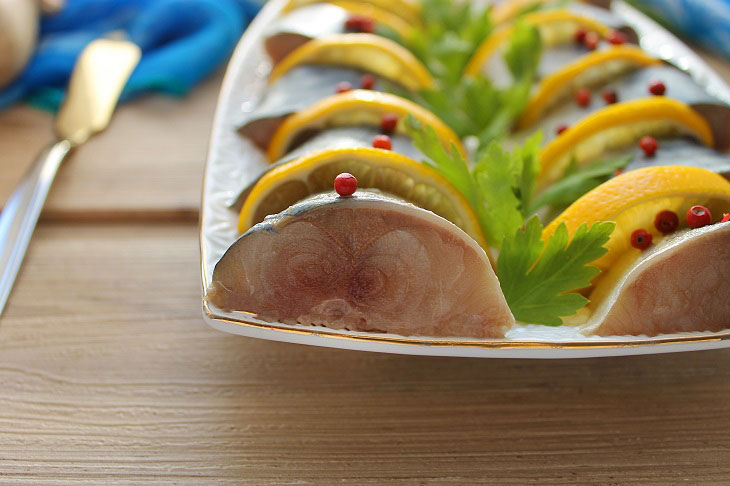 Bon appetit!