Fluffy laptehi pies can be prepared as a treat for the arrival of guests or pamper family members if they really love homemade cakes. Cooking them is not at all difficult, but they turn out to be very soft, tasty, airy and tender. And let the moment that you need to knead the yeast dough not at all scare you, this procedure is simple, and the ingredients are the same.
Fry ready-made pies in a frying pan in a sufficient amount of vegetable oil. They can also be cooked in the oven. As a filling, a very thick jam or jam is suitable. If this type of filling is not particularly acceptable for you, then you can opt for condensed milk, poppy seeds and others.
Ingredients:
Warm water – ½ tbsp.
Vegetable oil – 100 ml (20 ml – in the dough, the rest for frying pies).
Flour – 1-1.5 tbsp.
Egg – 1 pc.
Salt – 1 pinch.
Dry yeast – 0.5 tsp.
Thick jam or jam – to taste.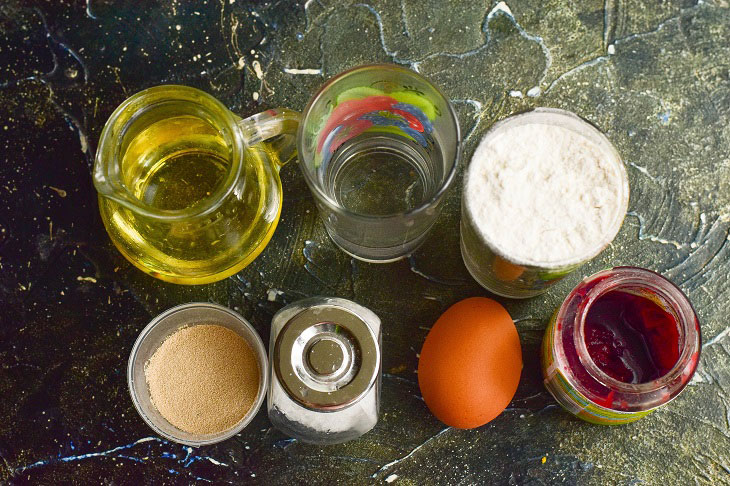 How to cook:
1. Pour warm water into a deep bowl, pour salt and sugar into it immediately, mix everything with a whisk until these ingredients are dissolved. Then immediately add dry yeast.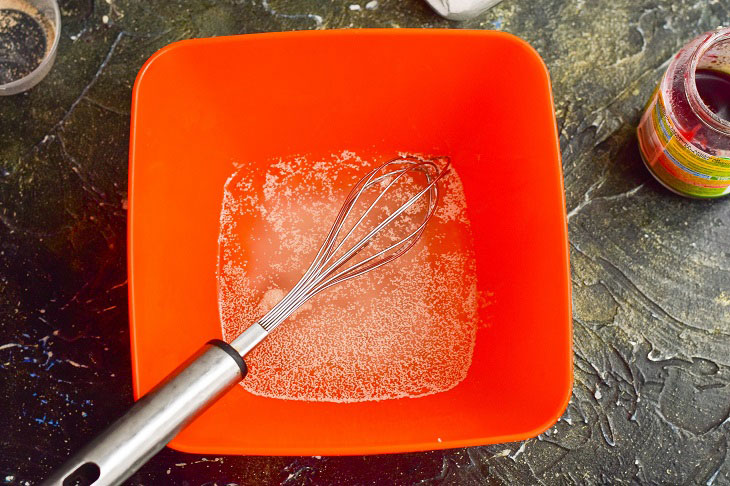 2. Beat in the chicken egg.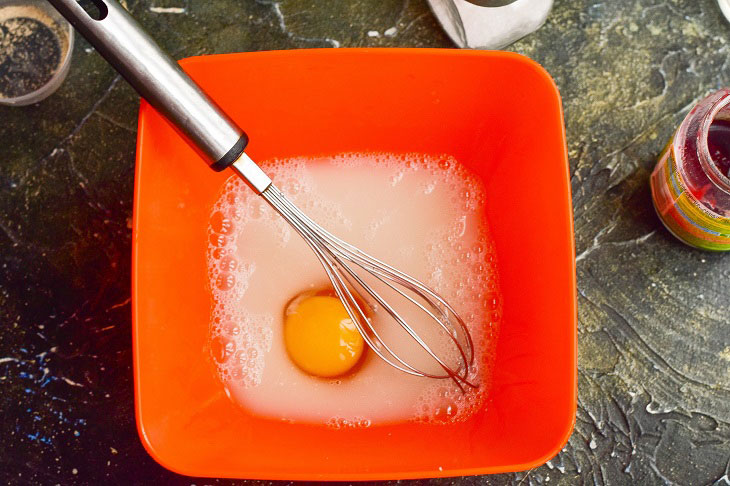 3. Stir and pour in vegetable oil.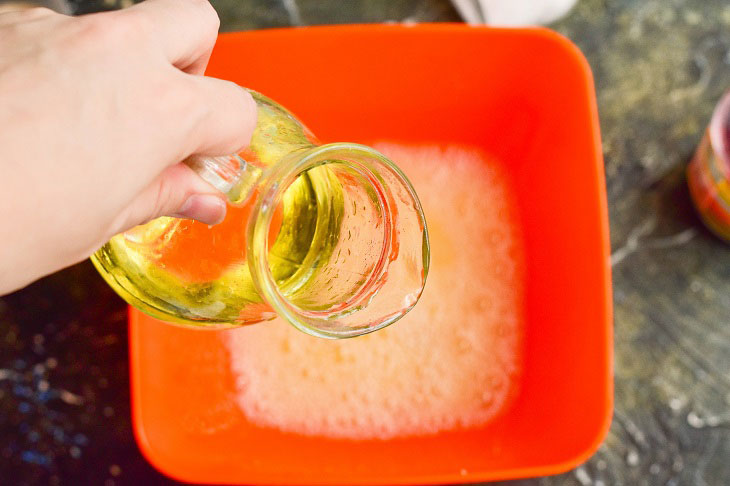 4. Then add premium flour.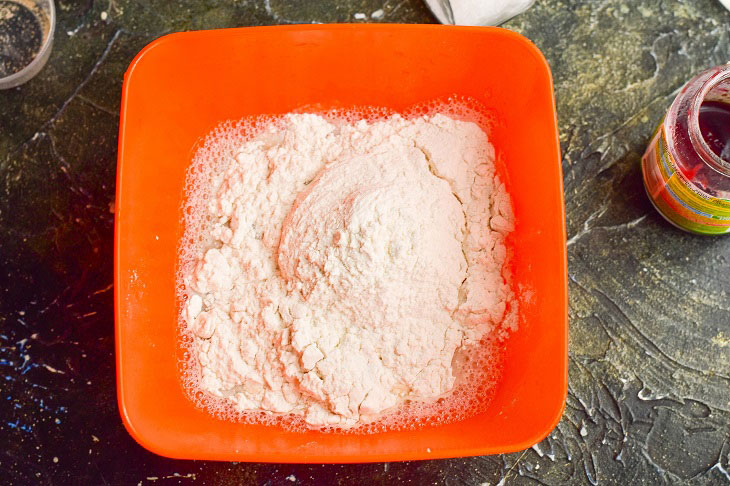 5. Knead the dough.
The dough should not stick to your hands and be quite elastic.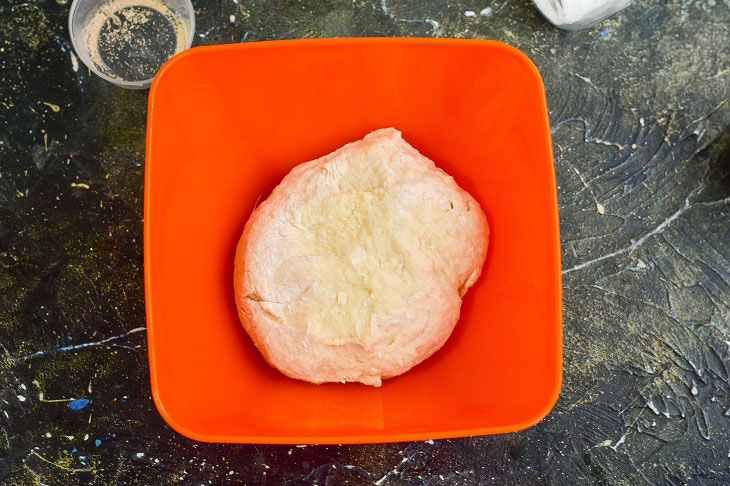 6. Leave the dough for an hour, it is desirable that it be warm there.
You can preheat the oven, turn it off, and then put a bowl of dough in it. Since the dough will increase in volume very quickly and it will not be afraid of a draft.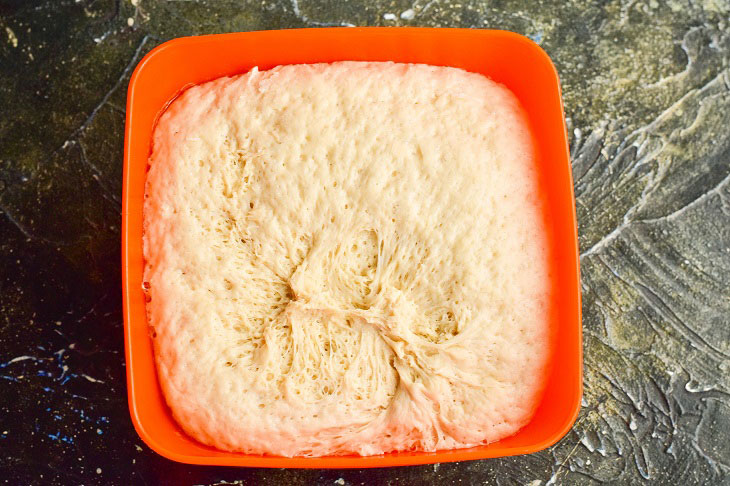 7. Put the dough on the table or a special dough mat. Divide it into equal pieces. Press each of them well with your hand or even roll it out with a rolling pin. Spread the prepared filling in the center of each tortilla.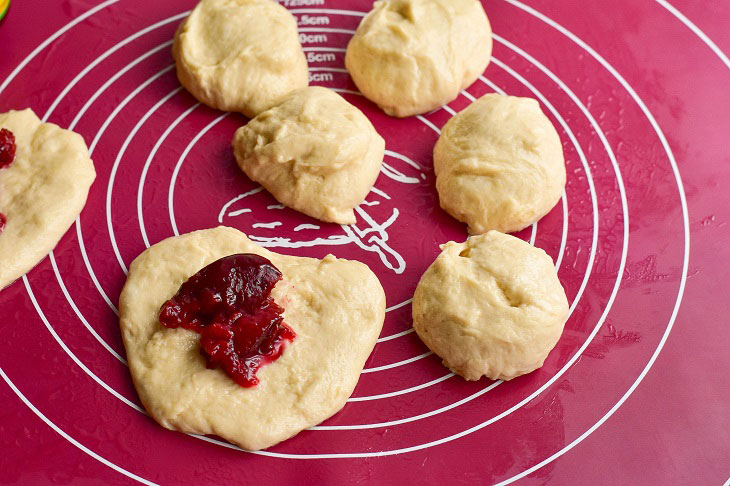 8. Bind the edges. Form a beautiful pie with smooth edges.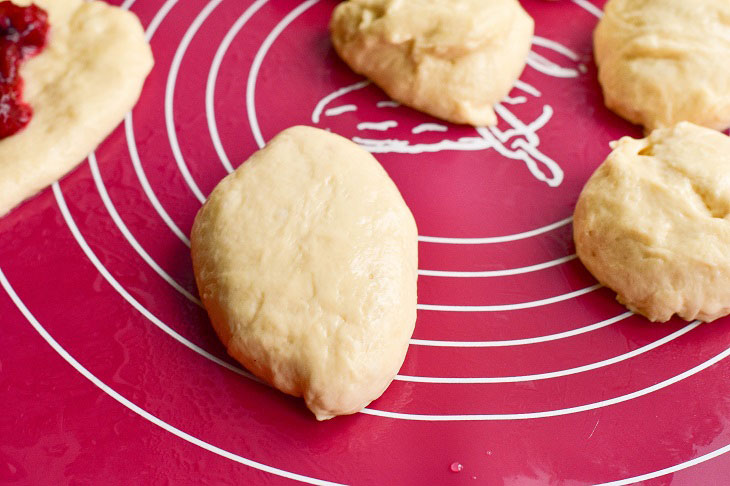 9. Heat a sufficient amount of vegetable oil in a pan. Lay the patties seam side down in the pan.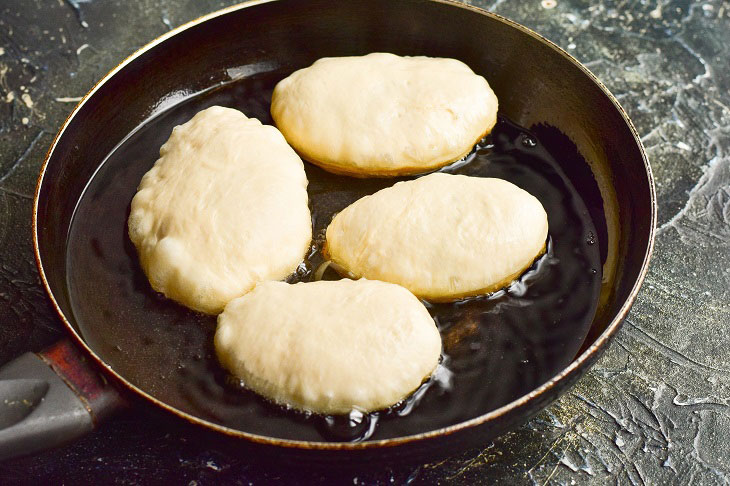 10. Next, fry them to a beautiful ruddy over moderate heat.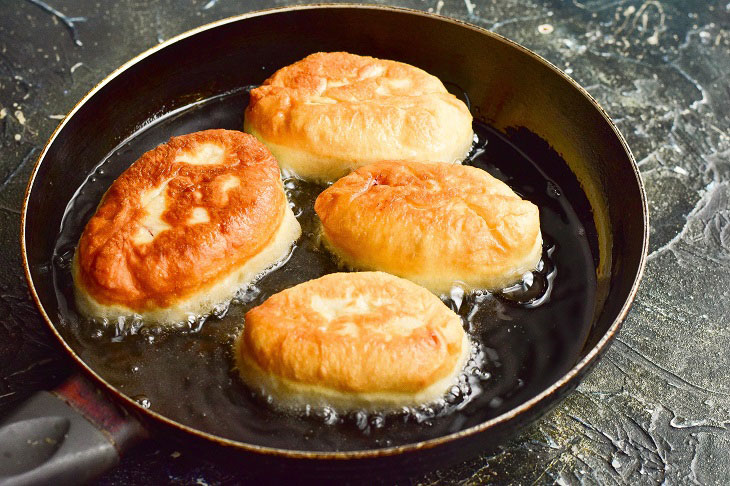 Put ready-made lush laptech pies on a beautiful dish. Serve them immediately to the table. Just don't forget the drinks.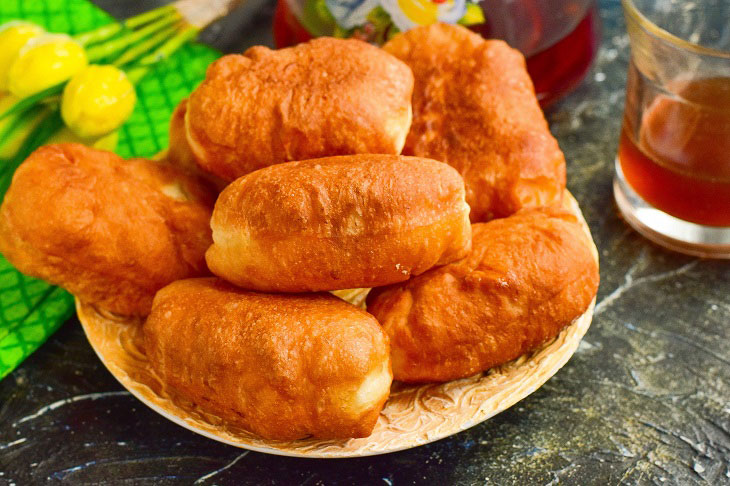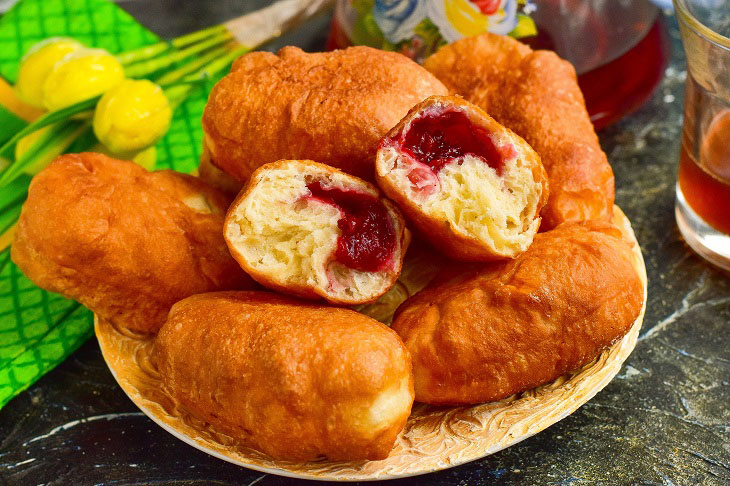 Bon appetit!