For the New Year, be sure to cook delicious and mouth-watering tiger sandwiches – all guests will appreciate the appetizer! We offer a simple and affordable cooking option, a budget recipe is useful to every housewife.
The symbol of 2022 is the water tiger. Remind your guests of this fact with a nice compliment in the form of tiger sandwiches. It will be convenient to have a bite to eat with such sandwiches while the main hot dishes are being prepared in the oven. Do not think that New Year's Eve snacks can be too simple. Show a little imagination and everyday sandwiches will be the highlight of your feast.
Ingredients:
Baguette – 120 g.
Processed cheese – 100 g.
Boiled sausage – 100 g.
Carrots – 80 g.
Black olives (pitted) – 50 g.
Mayonnaise – 40 g.
Salt, black pepper – to taste.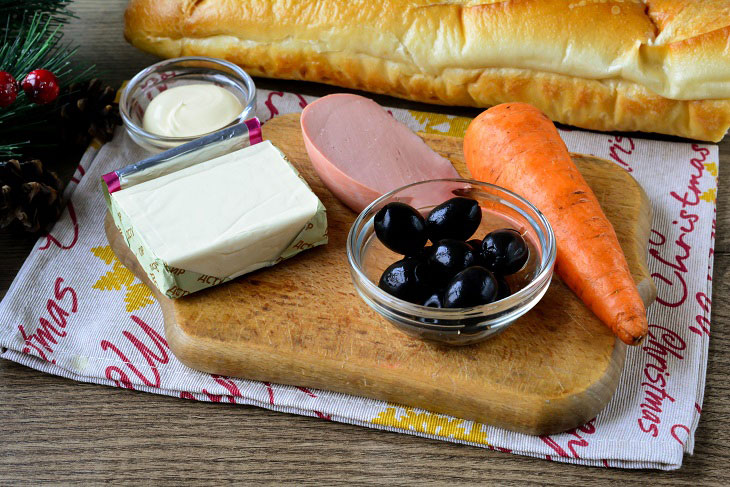 How to cook:
1. Release the melted cheese from the packaging, grate it on a fine grater.
Cheese should be tasty and of high quality. Fits the classic taste. For example, Friendship.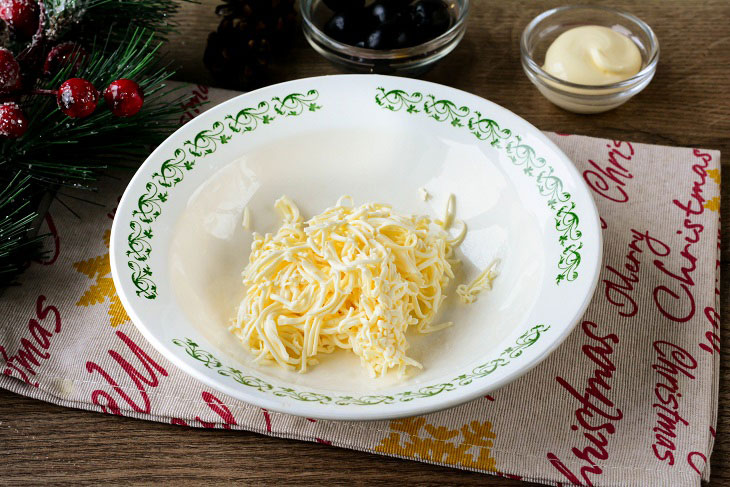 2. Grate boiled sausage to the cheese – here the product should also be tasty and of high quality. Buy sausage of the highest grade, without fat.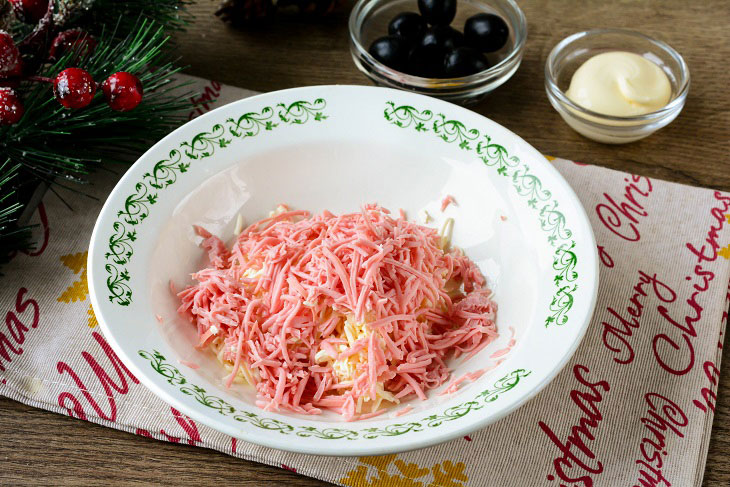 3. Add mayonnaise, a little black pepper to the filling. Salt if necessary.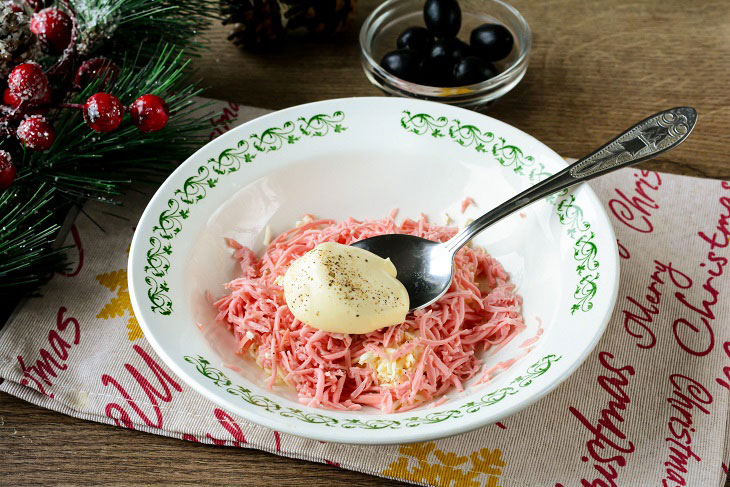 4. Thoroughly mix the filling so that it is tasty and juicy.
All ingredients of the filling are in perfect harmony and complement each other. The availability of products will be noted by every housewife.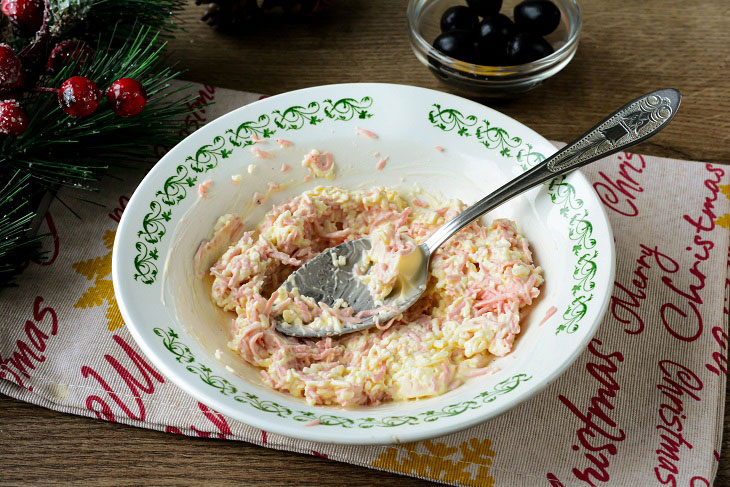 5. Cut fresh crispy baguette into medium slices. Toast the bread in a dry frying pan, if desired.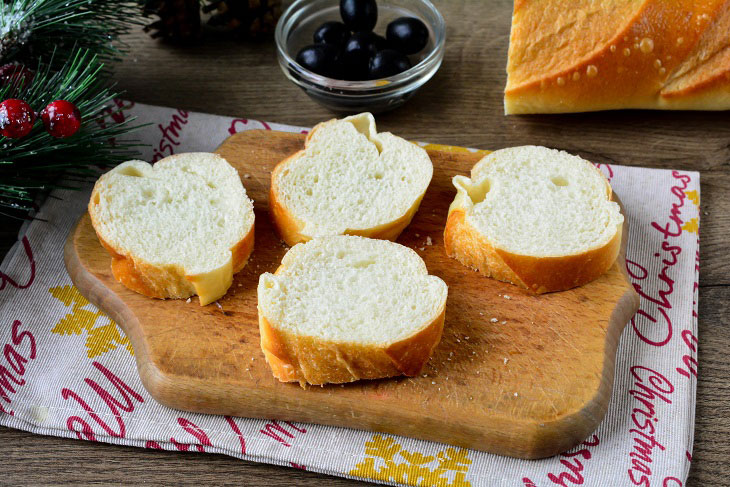 6. Lubricate sandwiches with cheese and sausage filling – spread with a middle layer.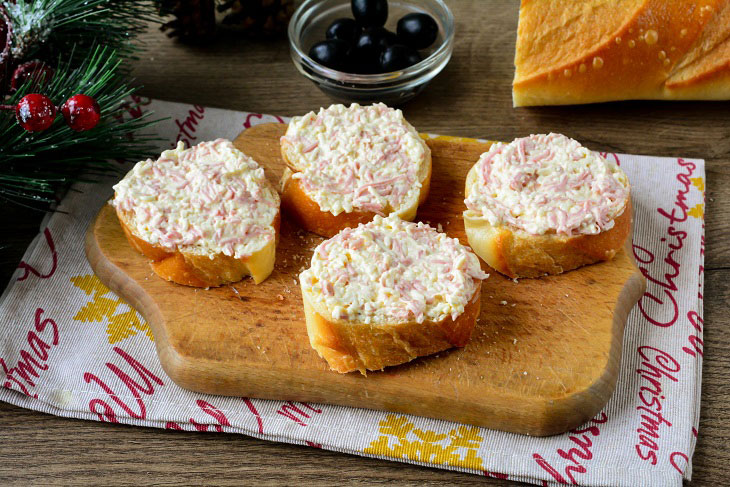 7. Boil the carrots in advance until soft. On average, carrots are cooked for 20-25 minutes. Then cool the vegetable, peel and grate on a fine grater. Cover the sandwiches with a carrot layer, completely covering the filling.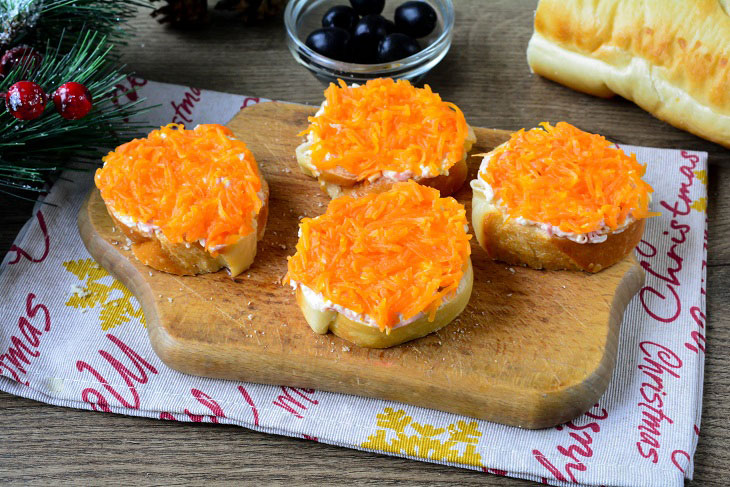 8. Top the appetizer with pitted black olives. Cut the olives into thin strips and put them on sandwiches – like "tiger stripes".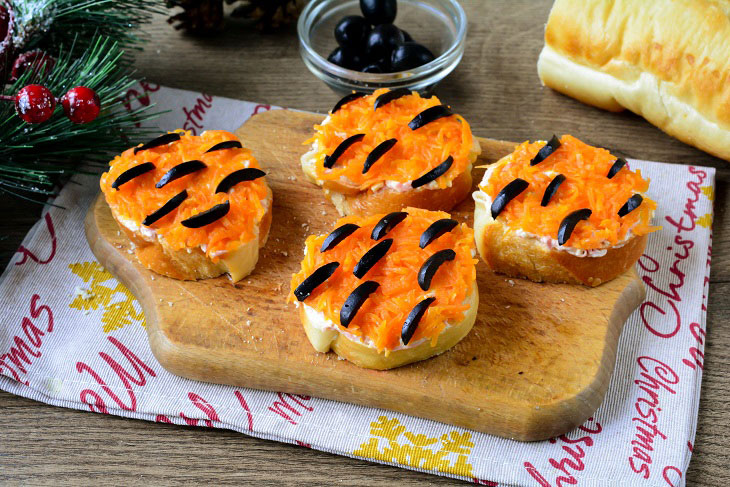 9. Serve chilled appetizers at the table. It turns out bright and elegant, tasty and satisfying.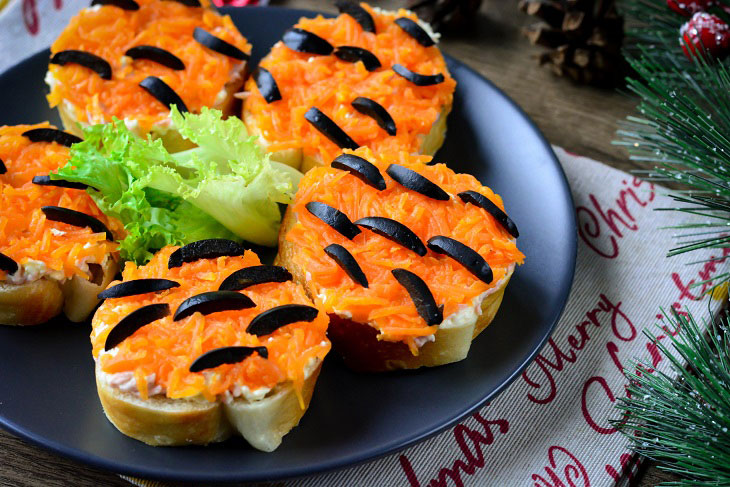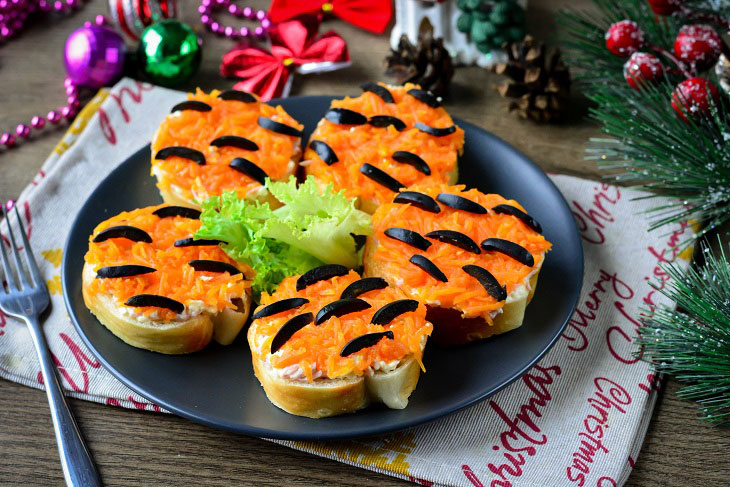 Bon appetit!