Turntables with potatoes can be prepared as a treat for tea or just like that. They always turn out to be very satisfying, quite attractive in appearance, and cooking them is completely quick and not difficult.
Potatoes can be boiled in advance for the filling and mashed. The dough is made on kefir with the addition of soda, therefore, unlike yeast dough, you can make turntables from it immediately after kneading. By the way, if suddenly you do not like potato filling, then you can replace it with cheese, meat, or use stewed cabbage. When choosing kefir, it is better to give preference to one that has a high fat content.
You can serve ready-made turntables to the table with sour cream, milk or a cup of delicious brewed green tea.
Ingredients:
Kefir – 0.5 tbsp.
Flour – 2 tbsp.
Salt – 1 pinch.
Soda – 0.5 tsp
Potatoes – 350 g.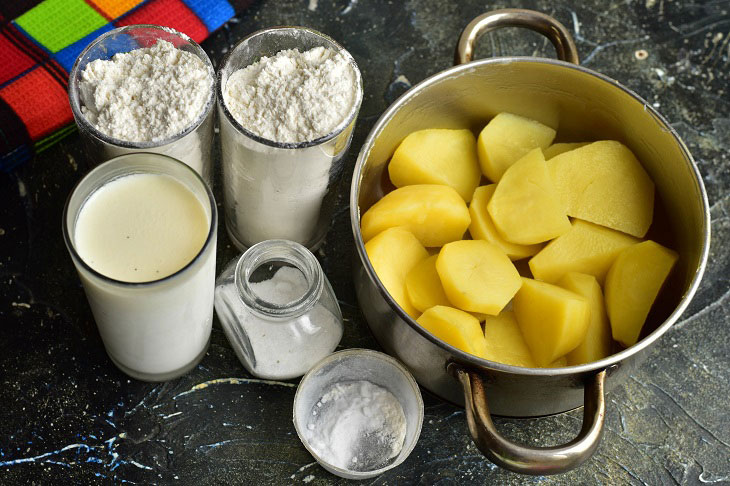 How to cook:
1. Pour salt and soda into a bowl.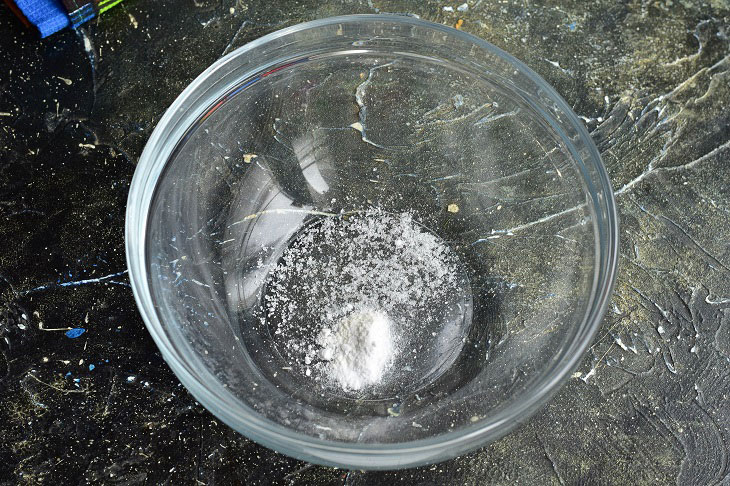 2. Heat kefir and pour it into a bowl. Just now it will be clearly seen how the soda will react with it and the mass will begin to foam and increase in volume.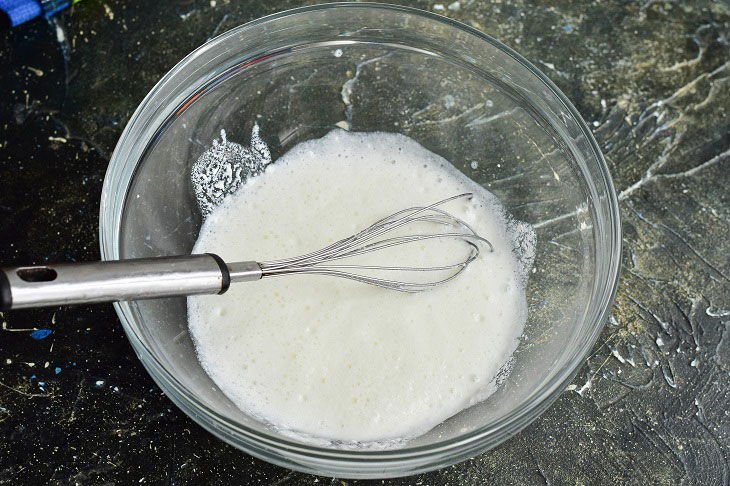 3. Pour flour into a bowl.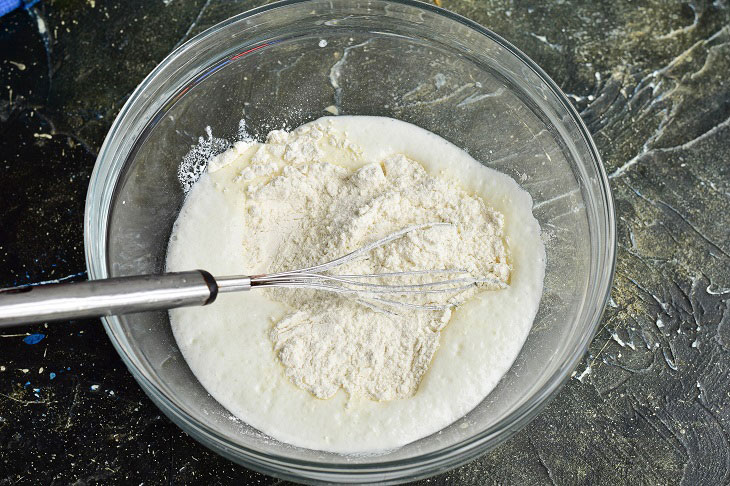 4. Now knead the dough with your hands. This should be done carefully, at least 2 minutes at a time.
If you have a bread machine, then you can put all the products to it and select the desired program, just keep in mind that it will knead it for a long time, at least an hour. Therefore, if you are in a hurry, then it is better to do this procedure with your hands.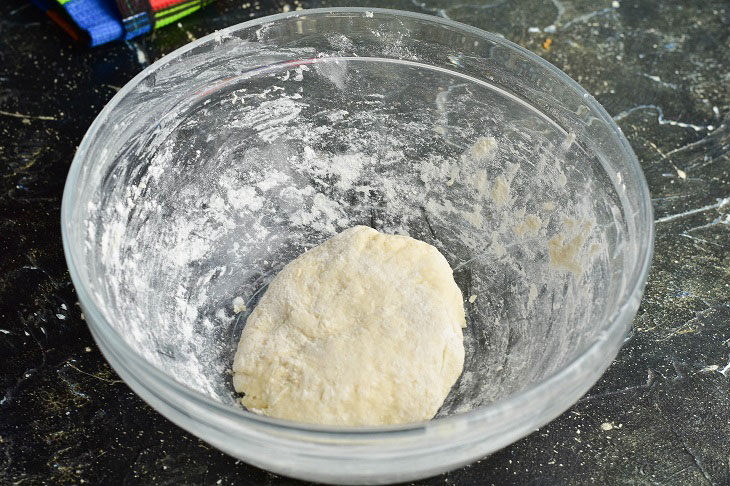 5. Crush boiled potatoes with a crush. If you have raw vegetables, then be sure to peel them, fill them with water, then send them to the stove and cook it for 20-25 minutes. After that, drain the boiling water and crush the potatoes with a potato masher. It is also advisable to add a few pinches of salt when cooking a vegetable so that it is not fresh in taste.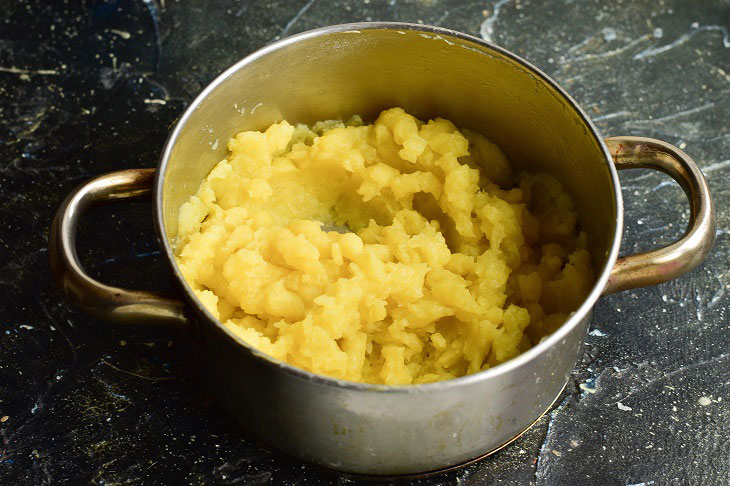 6. Roll out the dough with a rolling pin.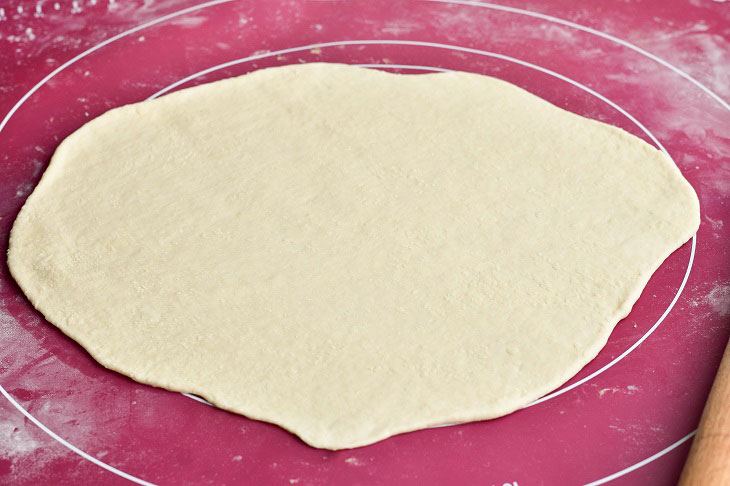 7. Spread mashed potatoes evenly on it.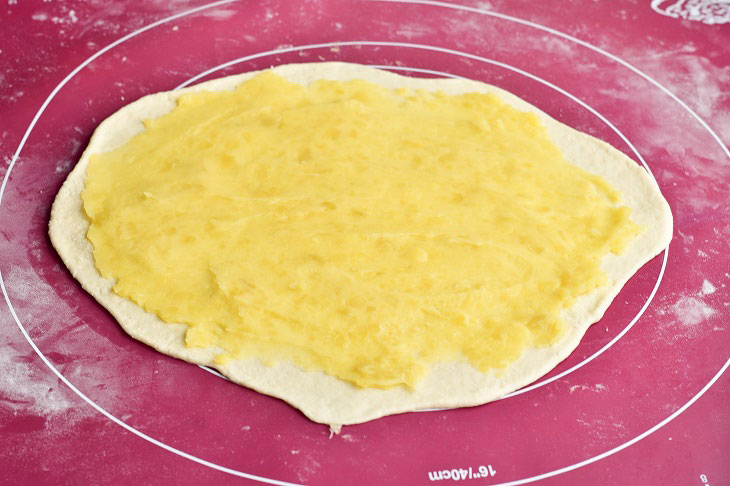 8. Carefully twist the layer with the filling into a roll.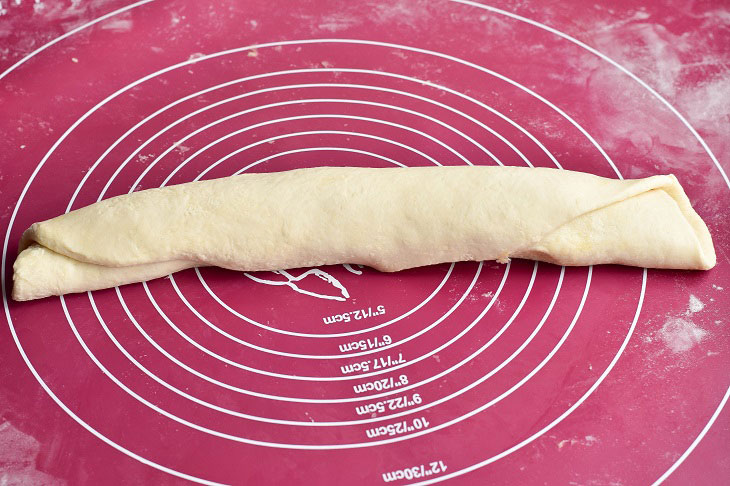 9. Cut it into pieces of the same thickness and place on a baking sheet.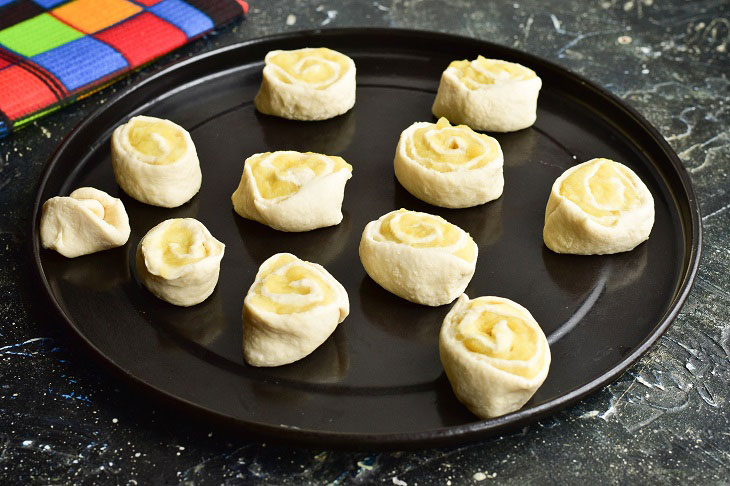 10. Send the turntables to the oven for 20-25 minutes. Set the temperature to 190 degrees.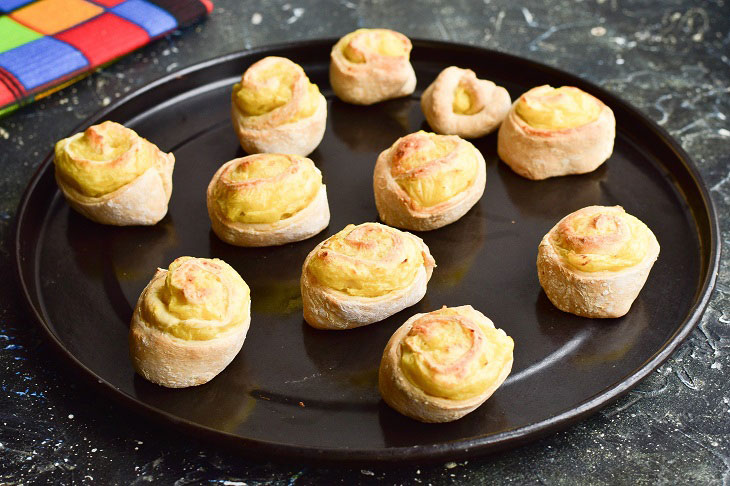 After they have cooled, serve them to the table.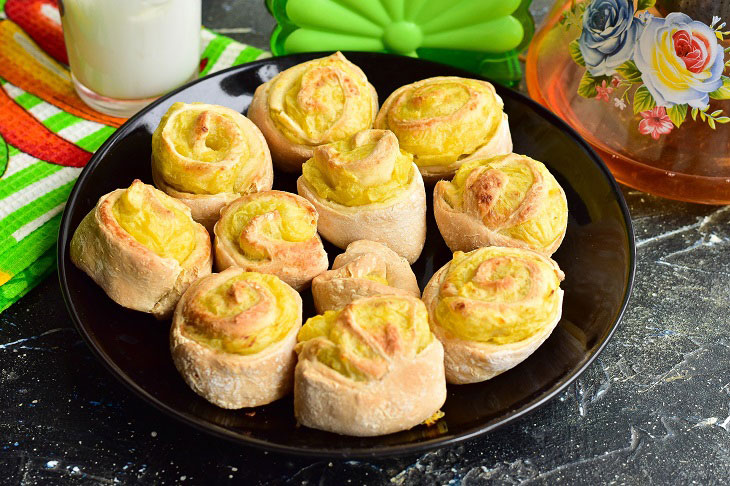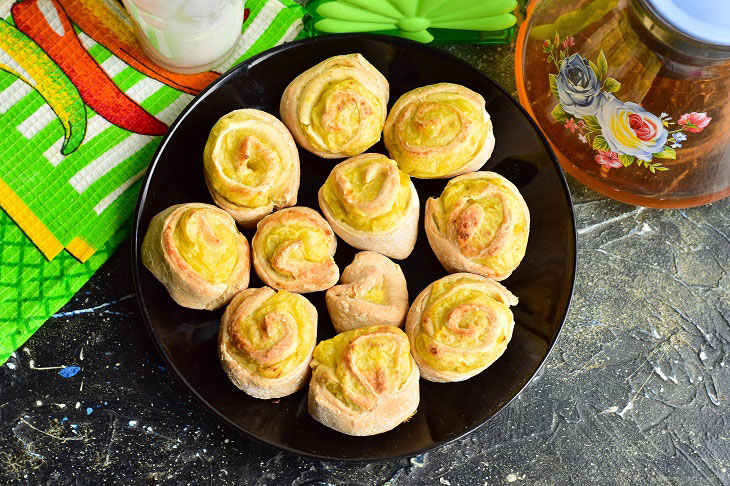 Bon appetit!