Strawberry jam is very fragrant and tasty. And if you cooked it yourself, and did not buy it in the store, then it is doubly tastier. There is nothing complicated and laborious in cooking. Just need a little free time.
Ingredients:
Fresh strawberries – 1 kg.
Sugar – 1 kg.
How to cook:
1. For jam, choose small, dense berries.
Sort out the strawberries. In order for the jam not to ferment during storage, the berry must be washed in a soda solution. Before washing, do not remove the stalk to avoid bacteria getting inside the berry.
To prepare a soda solution, pour water into a deep bowl and dilute the soda (1 teaspoon of soda without top per 1 liter of water). Then place the strawberries in a colander and dip several times in the soda solution. Let the water drain, dry the strawberries, remove the stalks. Put a clean berry in a deep bowl, sprinkle with sugar. Leave the strawberries for 5-6 hours so that the berry gives juice.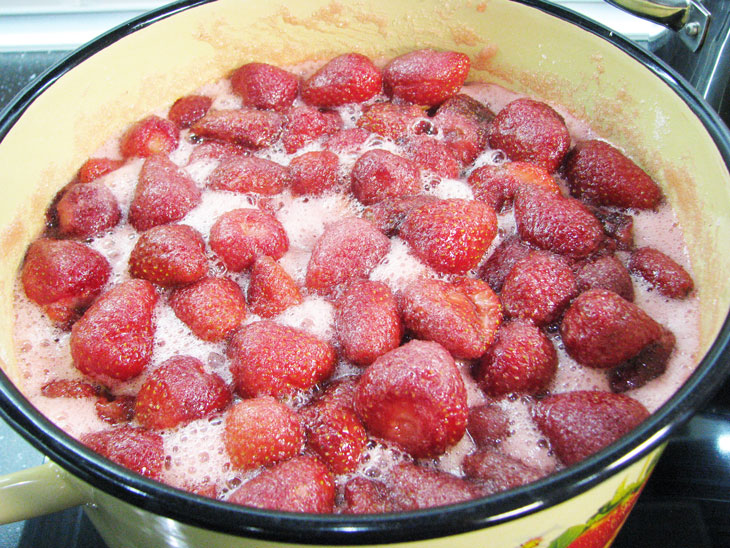 2. Put the pan with berries on the stove, the fire should be medium. Wait for the jam to boil, boil for about 5 minutes, remove from heat and leave to infuse for about 9 hours.
When cooking jam, the fire should be medium, because with high heat, the jam will burn, and on a slow one, the berries can turn into mashed potatoes.
Then put the strawberry jam back on the stove, bring to a boil, boil for about 5 minutes (remove the foam), remove from heat and leave again for 9 hours.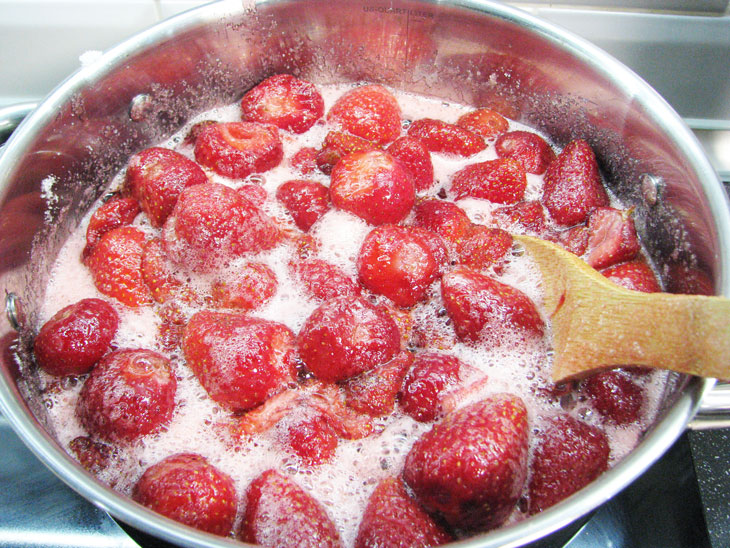 3. And the last cooking before closing: bring the jam to a boil, boil for about five minutes. Turn off the heat and leave to cool for 1 hour.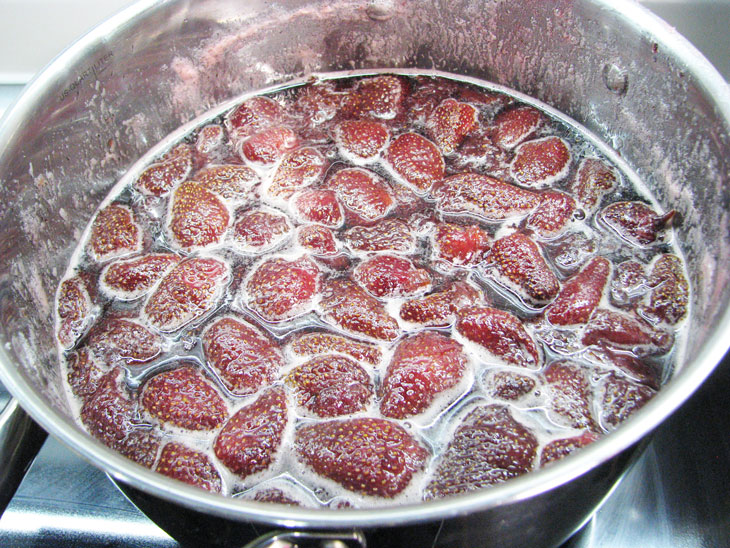 4. Pour the finished jam into sterilized jars, cover with lids, roll up.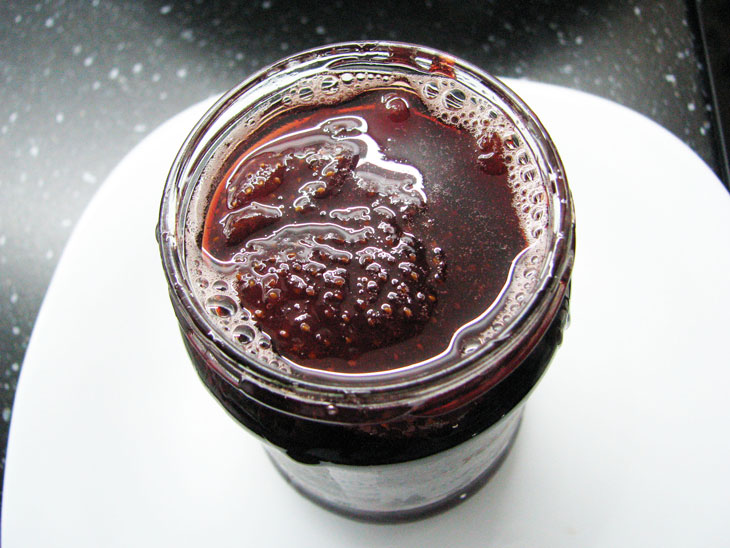 5. Turn the jars over, wrap them up and wait for them to cool completely, place them in storage.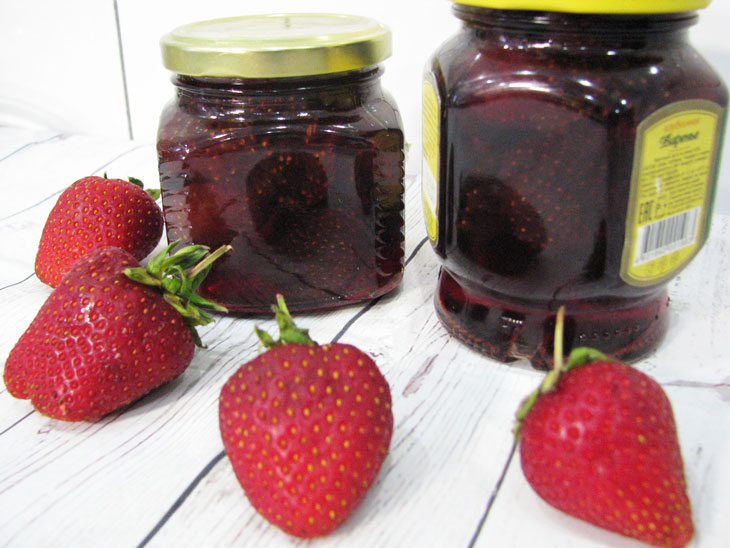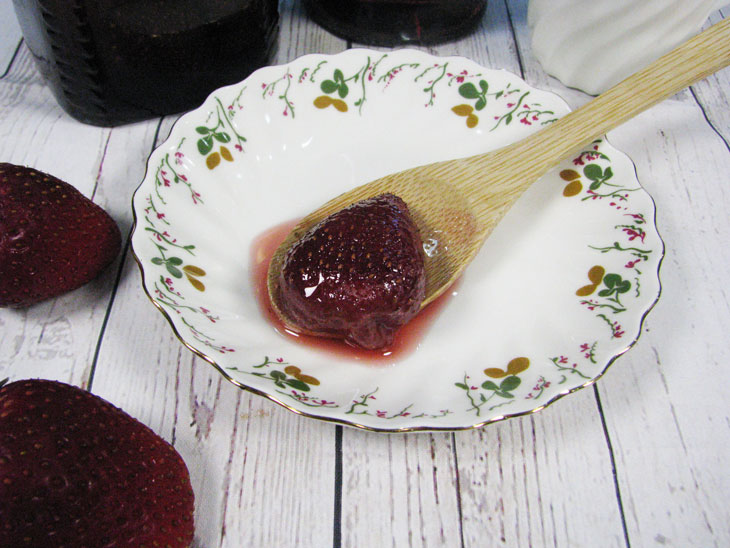 Enjoy your meal!